PUSH TRUCK INFO PAGES





JIMMYJEEPS PAGES




PHOTO GALLERYS AND SPECIAL SHOWS



















SPECIAL BUILT PUSH TRUCKS






PUSH TRUCKS FROM AROUND THE WORLD





























SPECIALTY PAGES




E-MAIL "JIMMYJEEP" AT jimmyjeep45@yahoo.com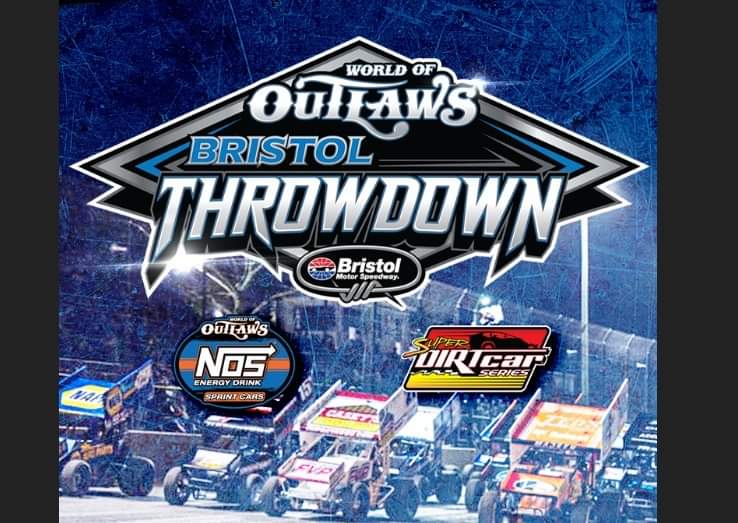 2001 I PUSHED AT BRISTOL MOTOR SPEEDWAY AND 2021 I WAS ABLE TO RETURN THIS YEAR WITH A NEW CREW OF PUSHING FRIENDS..


CLICK ON THE ABOVE BUTTOM TO VIEW THE TRACKS I HAVE PUSHED AT..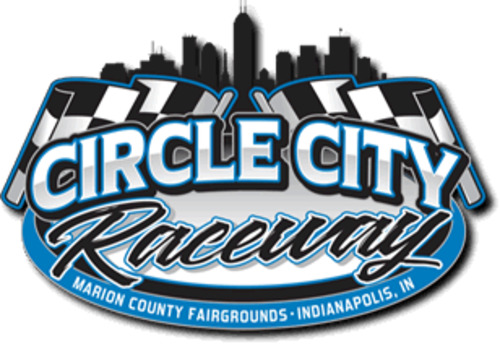 CIRCLE CITY RACEWAY MARKED MY 120th TRACK I HAVE PUSHED AT..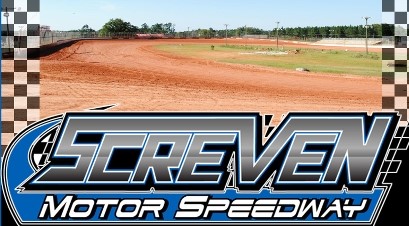 SCREVEN MOTOR SPEEDWAY STARTED OUT 2021 BY PUSHING AT MY 119th TRACK IN MY CAREER..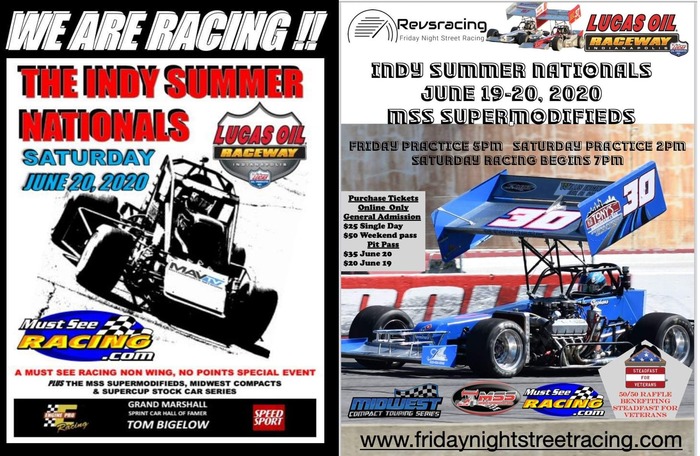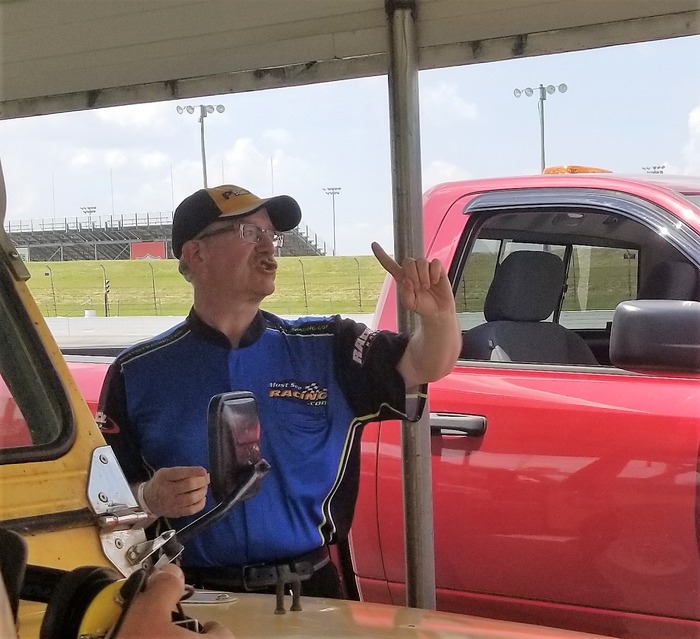 BRENT SEELMAN GOES OVER OUR PUSHING PLAN OF ATTACK FOR THE DAY..(Glenda Lacer photo)..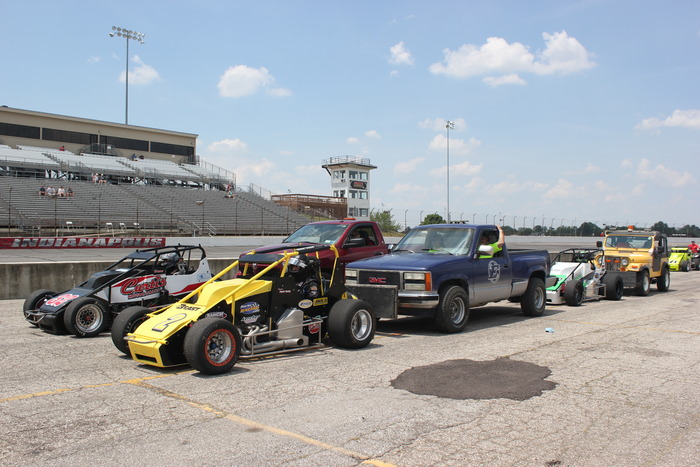 PIT ROAD STAGING FOR THE MUST SEE SPRINT CARS RUNNING WITHOUT WINGS FOR THIS SHOW..(Glenda Lacer photo)..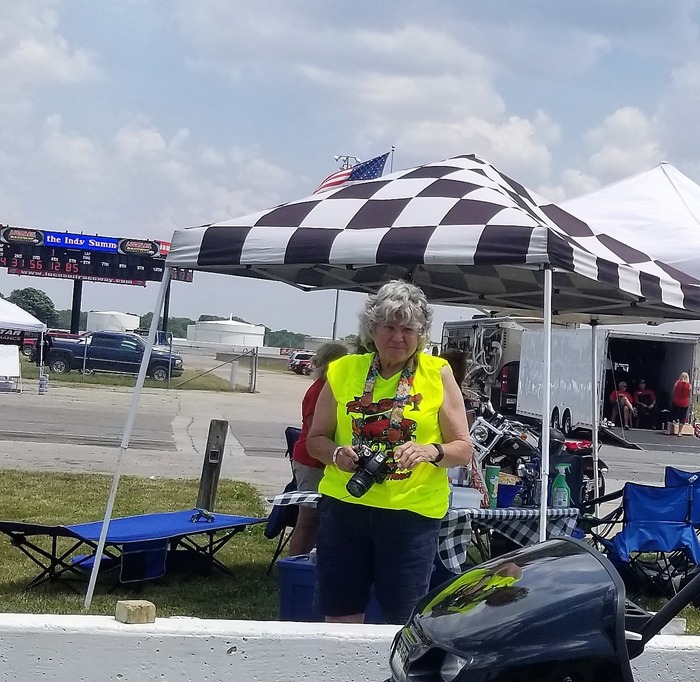 GLENDA LACER WAS SHOOTING SOME PICTURES..(Glenda Lacer photo)..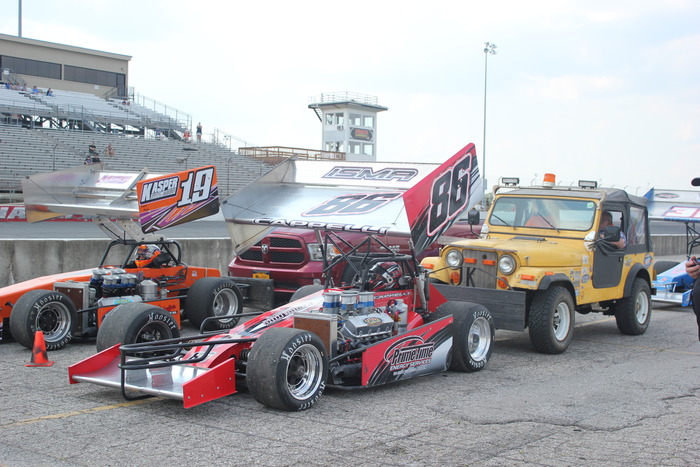 GETTING READY TO PUSH THE CAPPELLI SUPERMODIFIED..(Glenda Lacer photo)..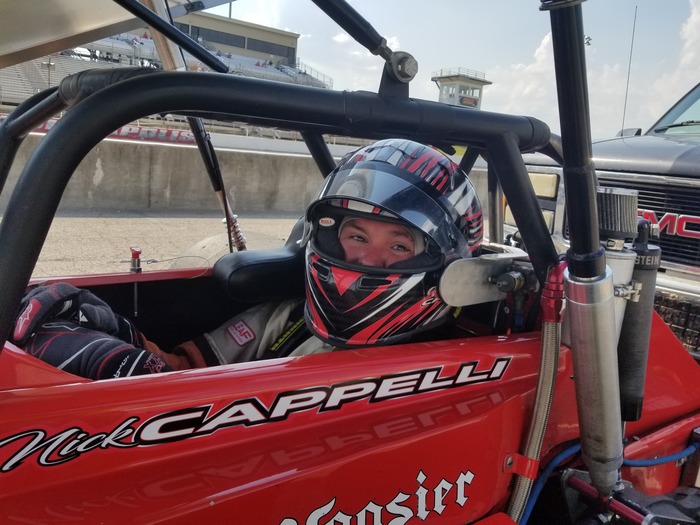 FIRST TIME I HAVE MET NICK CAPPELLI AND HIS FAMILY..I KNEW HIS GRANDFATHER FOR OVER 30 YEARS..(Glenda Lacer photo)..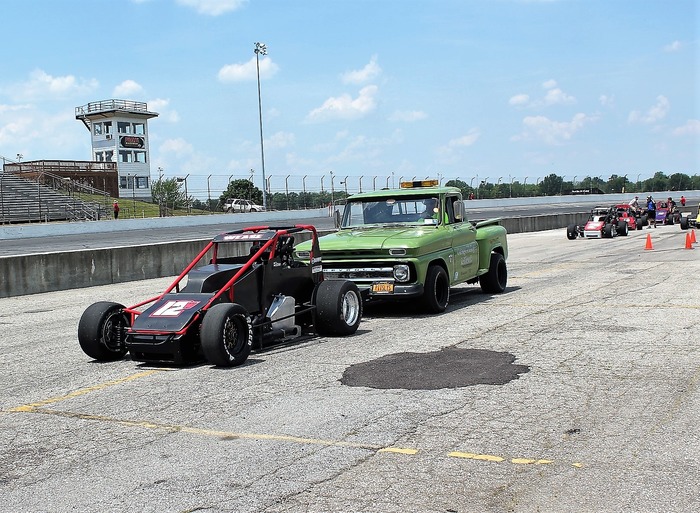 TED PITTSLEY A REGULAR PUSHER AT OSWEGO SPEEDWAY MADE THE TRIP OUT TO INDY TO WORK WITH HIS SUPERMODIFIED DRIVERS..HE ALSO ENTERED THE CAR SHOW AND WON SOME AWARDS..(Glenda Lacer photo)..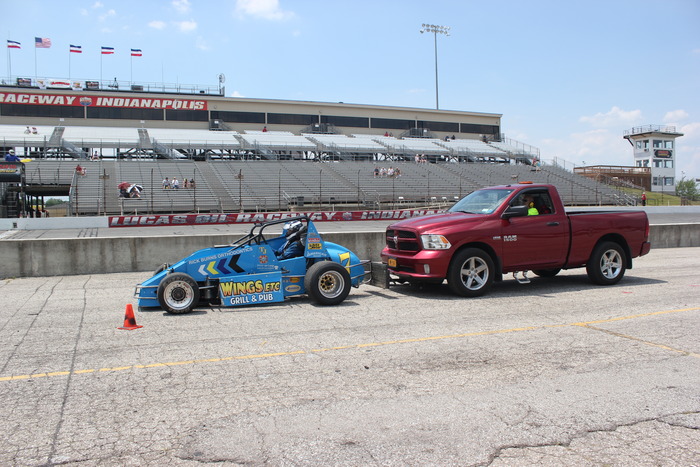 BILLY MATTICE ANOTHER REGULAR PUSHER AT OSWEGO SPEEDWAY TOWED TED PITTSLEY'S TRAILER QUEEN TO INDY..(Glenda Lacer photo)..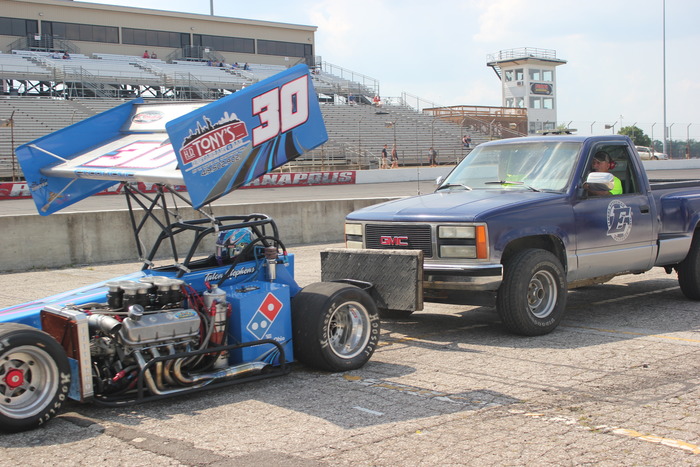 MIKE SIMPSON WHO PUSHES AND WORKS AT THE IDEL ELDORA SPEEDWAY MADE THE TRIP OVER FROM OHIO..(Glenda Lacer photo)..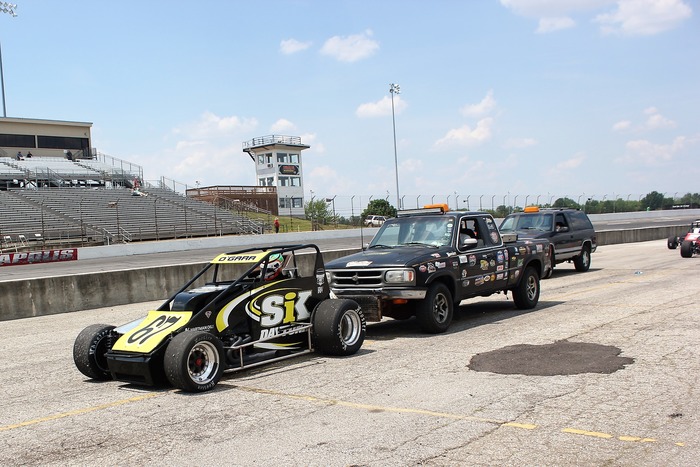 HAVING MOVED BACK HOME TO INDIANA ROGER ISSAC A REGULAR THE WOO WORLD FINALS AND FLORIDA SPRINT WEEKS AT VOLUSIA AND BUBBA SPEEDWAYS MADE HIS FIRST PUSH AT LUCAS OIL RACEWAY INDIANAPOLIS..(Glenda Lacer photo)..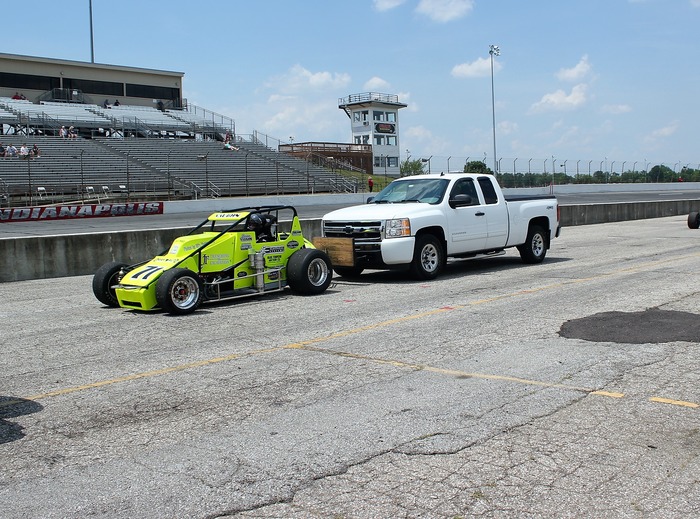 MICHAEL GERBASI WHO PUSHES SUPERMODIFIEDA IN OHIO MADE THE 5 HOUR TRIP AS A COURTISY TO MUST SEE RACING DIRECTOR BRENT SEELMAN..(Glenda Lacer photo)..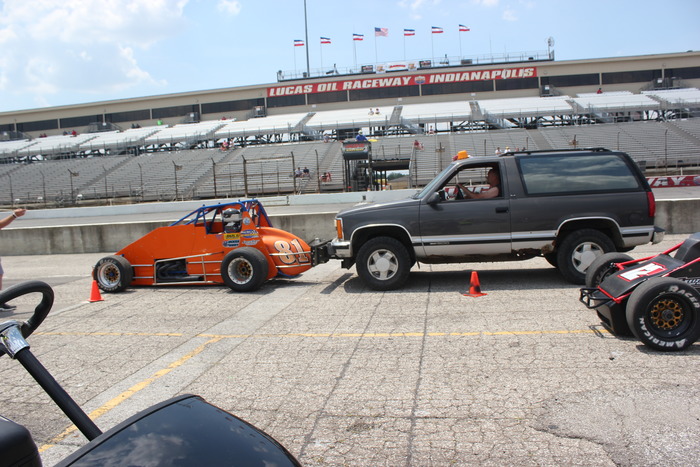 BILL SHARP A REGULAR AT INDIANA'S KOKOMO SPEEDWAY AND THE DART BOARD MADE A RARE PUSH ON PAVEMENT....(Glenda Lacer photo)..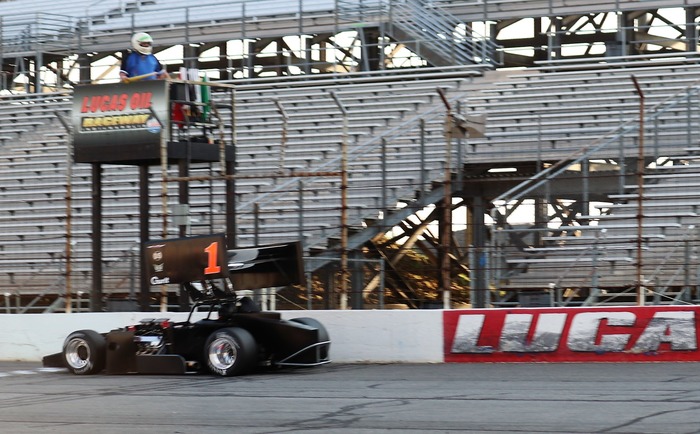 BOBBY SANTOS IS RIGHT AT HOME IN A SUPERMODIFIED OR SPRINT CAR AT RACEWAY PARK..(Glenda Lacer photo)..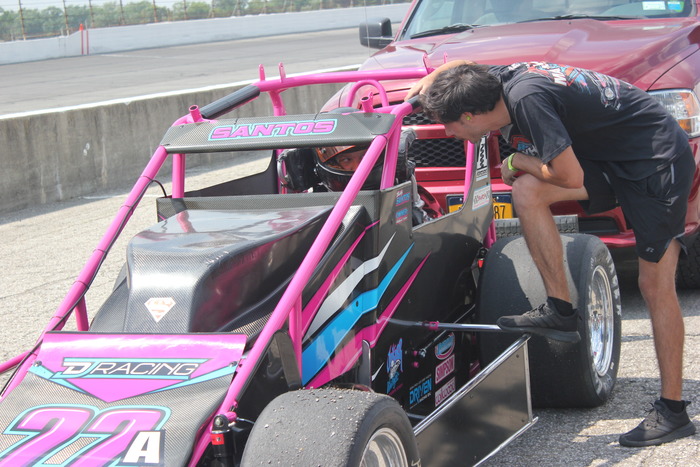 PRETTY IN PINK IS PART OF THE COLOR SCHEME ON THE SPRINT CAR THAT BOBBY SANTOS DRIVES..(Glenda Lacer photo)..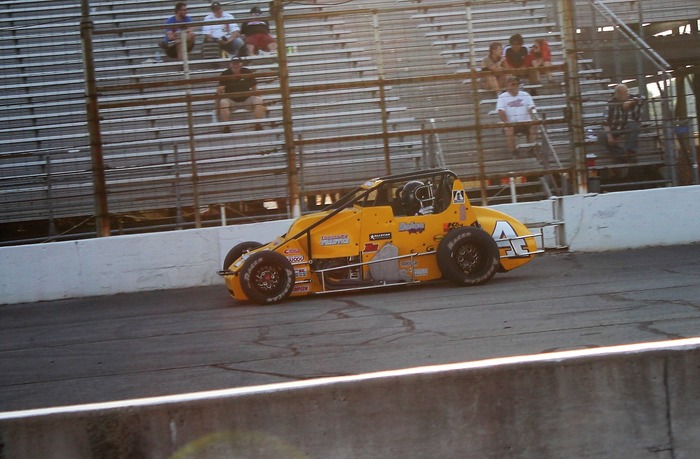 KODY SWANSON GAVE THE V-6 ENGINE A WORKOUT TO WIN THE SPRINT CAR FEATURE OVER BOBBY SANTOS..(Glenda Lacer photo)..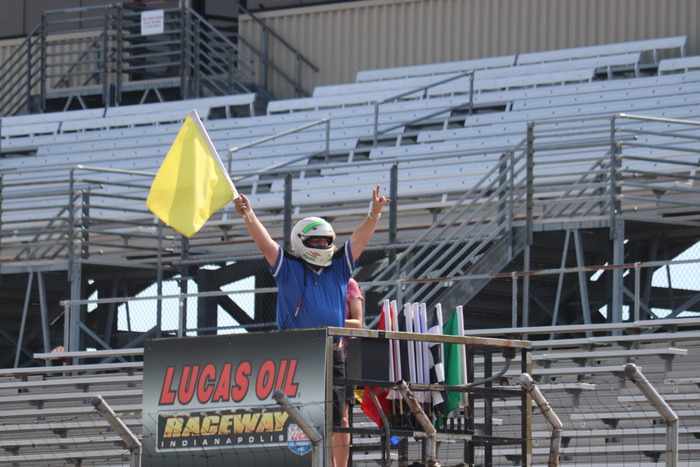 MUST SEE SPRINT CAR FLAGMAN BILLY SHIPMAN HAD A LONG DAY WAVING THE COLORS..(Glenda Lacer photo)..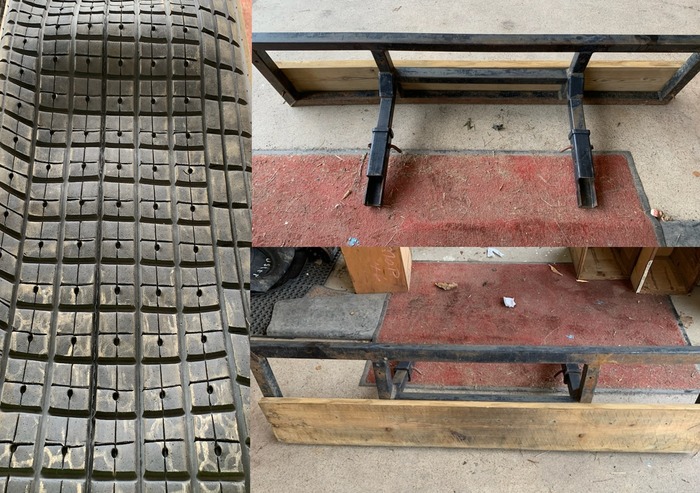 NICHOLAS TRULOCK BUIL..(Glenda Lacer photo)..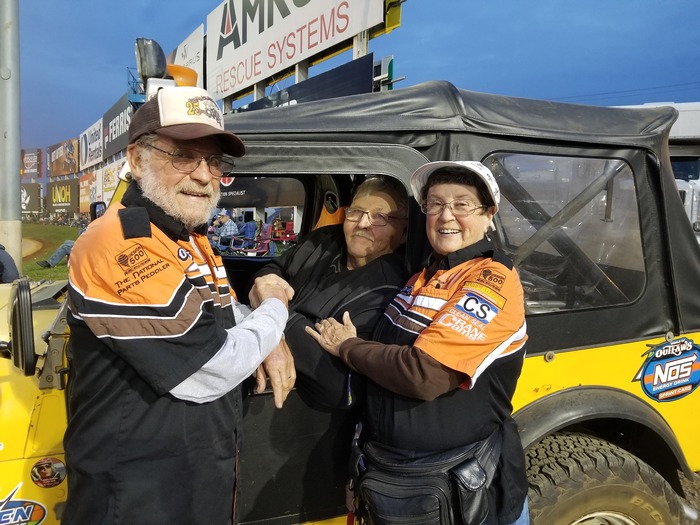 ART AND CAROL MALIES WITH ME AT THE 2019 WOO WORLD FINALS..THEY TAUGHT ME A GREAT DEAL OVER THE YEARS WE WORKED TOGETHER..(Glenda Lacer photo)..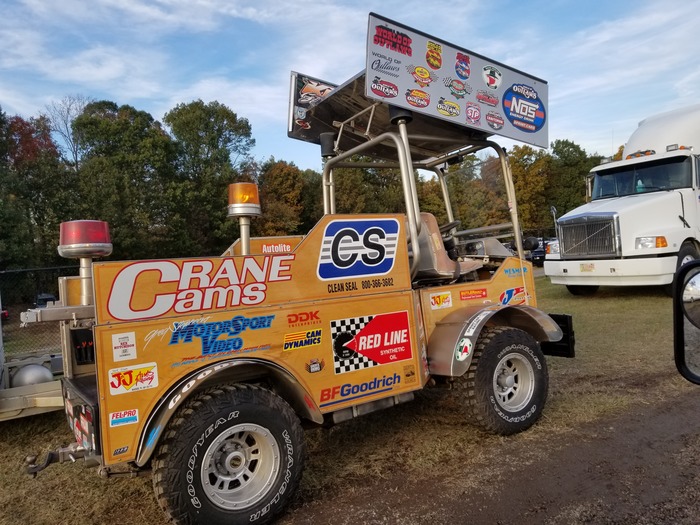 IT WAS GOOD TO SEE THE "WORK'N WOODY" AGAIN..(Glenda Lacer photo)..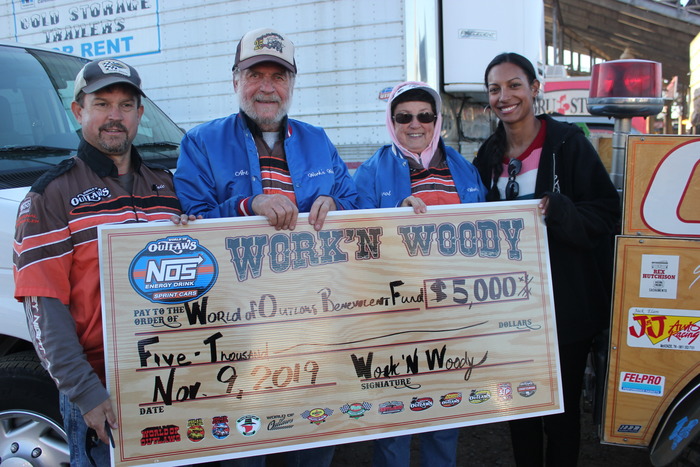 THE MALIES FAMILY HAVE SOLD THE "WORK'N WOODY" TO THE WORLD RACING GROUP..(Glenda Lacer photo)..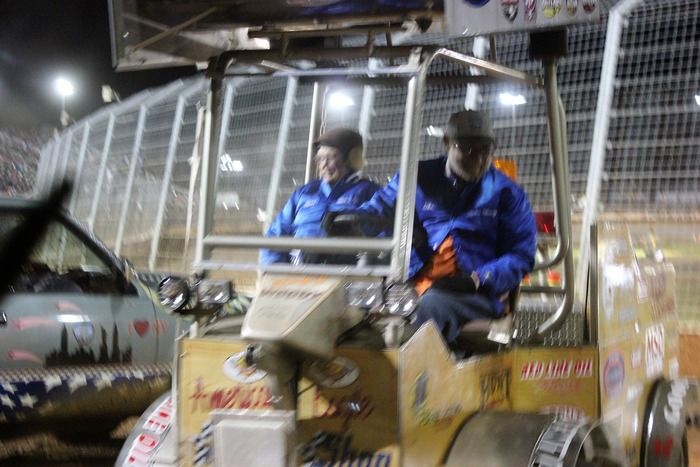 ART AND CAROL MALIES LAST RIDE ON THE "WORK'N WOODY"..(Glenda Lacer photo)..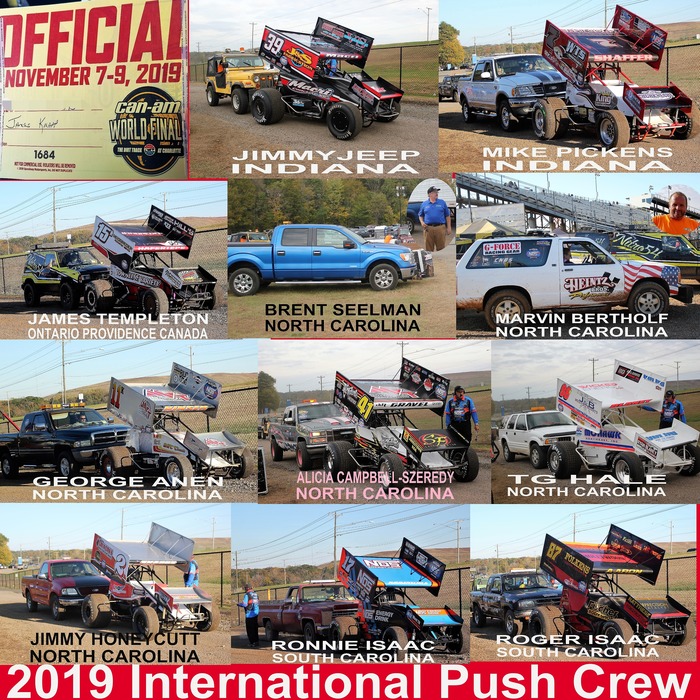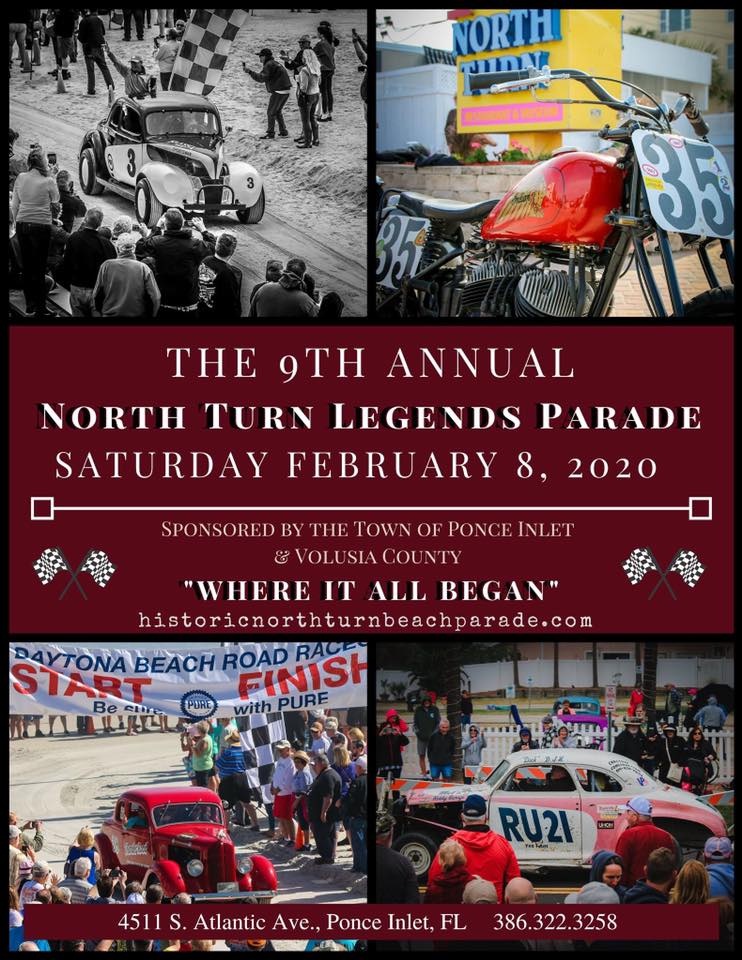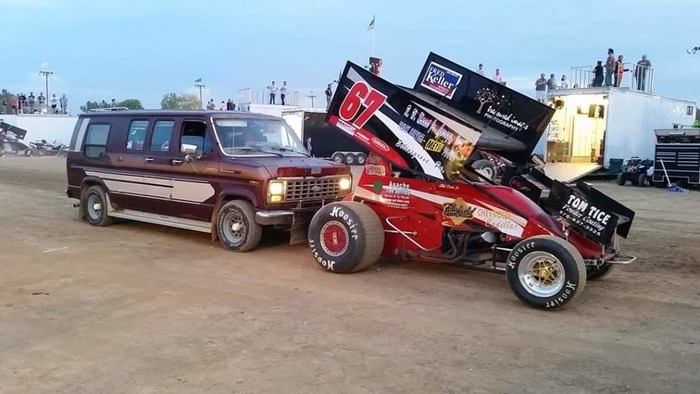 JAMES "SLIPPERY" SNYDER HAS RETIRED FROM PENNSYLVANIA PUSHING AFTER 50 YEARS..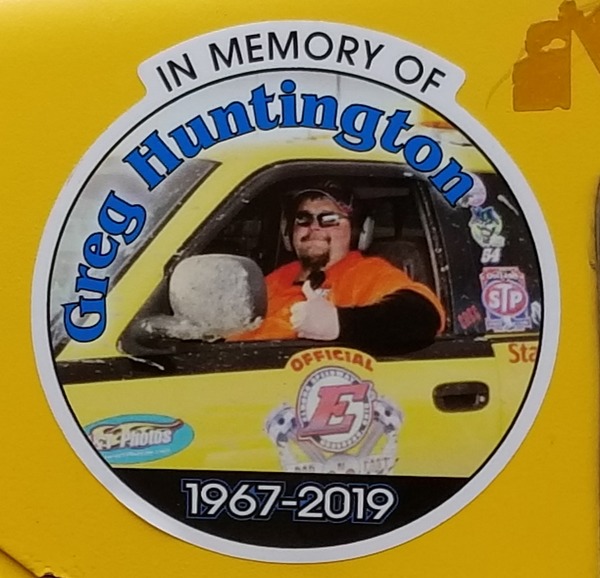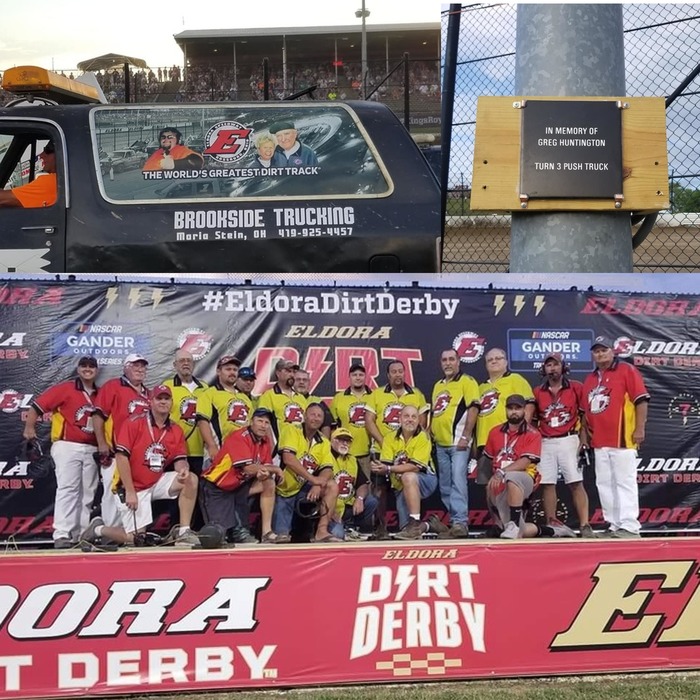 WE LOST A GOOD FRIEND AND MEMBER OF THE ELDORA PUSHING CREW..GREG HUNTINGTON WAS A FUN GUY..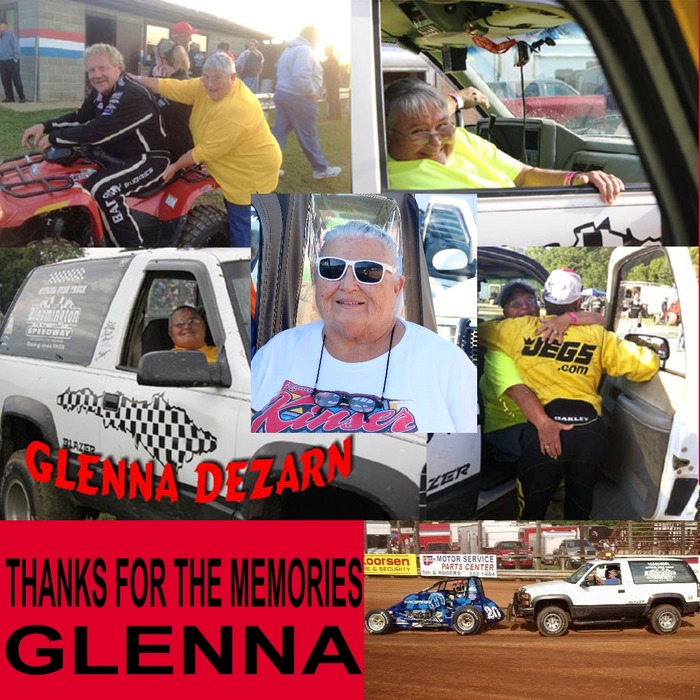 GLENNA DEZARN RETIRED FROM PUSHING IN 2019..

WE PUSHED THE LAST RACE AT THE INDIANA STATE FAIRGROUNDS IN MAY 2019..FROM THE LEFT IS RAY MARKUNAS, JOE CHAMBERS, MIKE PICKENS, AND JIMMYJEEP WAITING FOR THE START OF THE LAST USAC SILVER CROWN RACE TO START..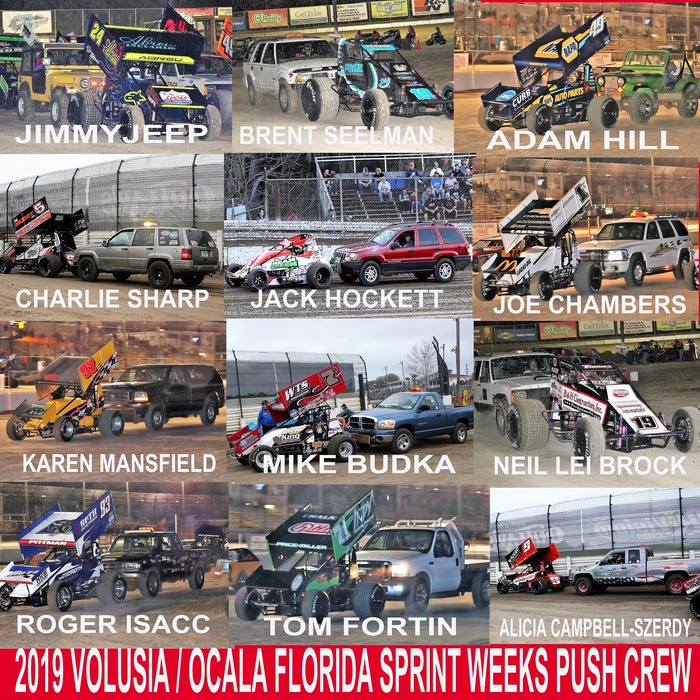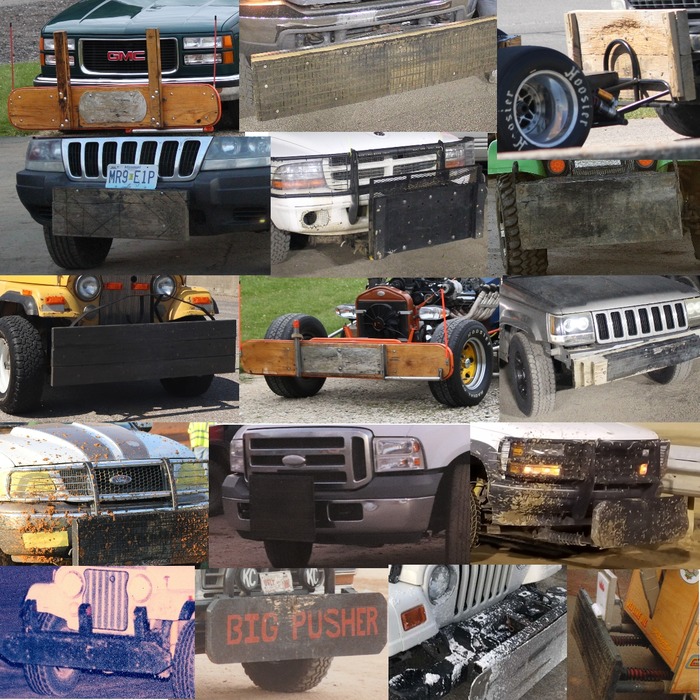 WHAT KIND OF BUMPER DO YOU HAVE ?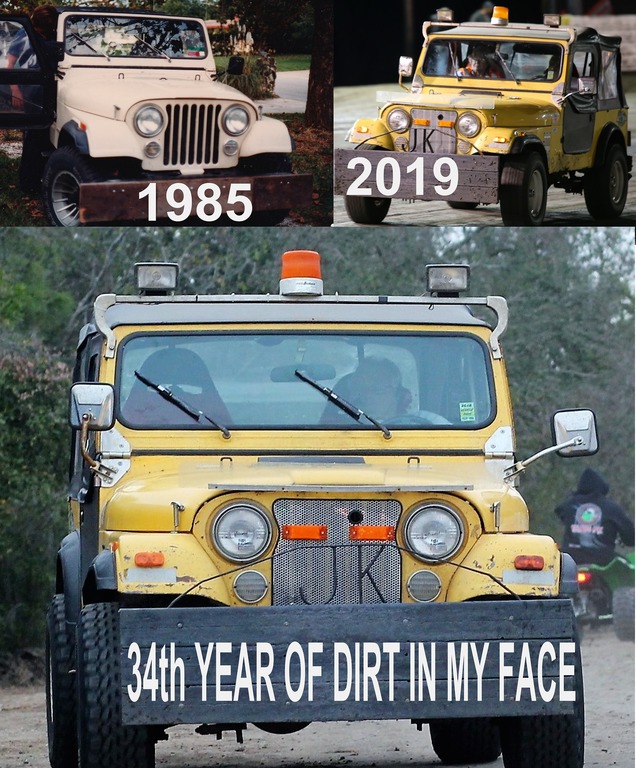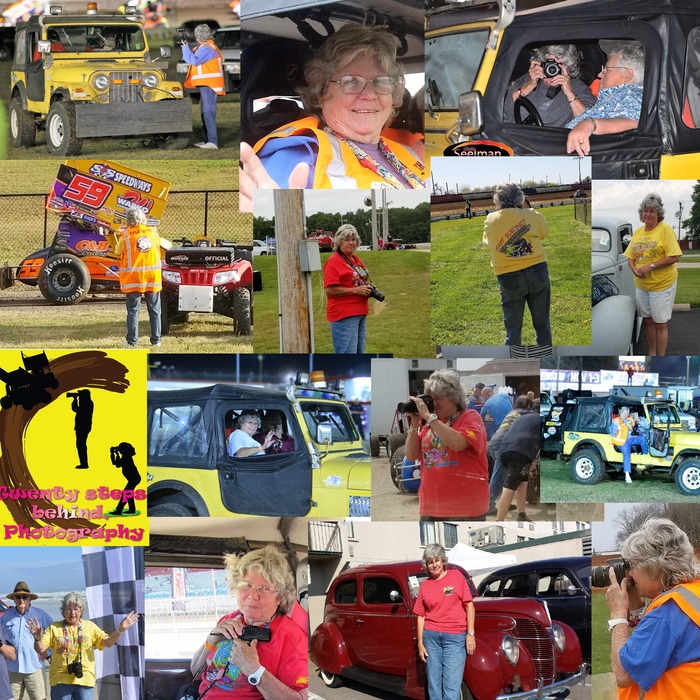 MY SHOTGUN AND PICTURE TAKER GLENDA LACER..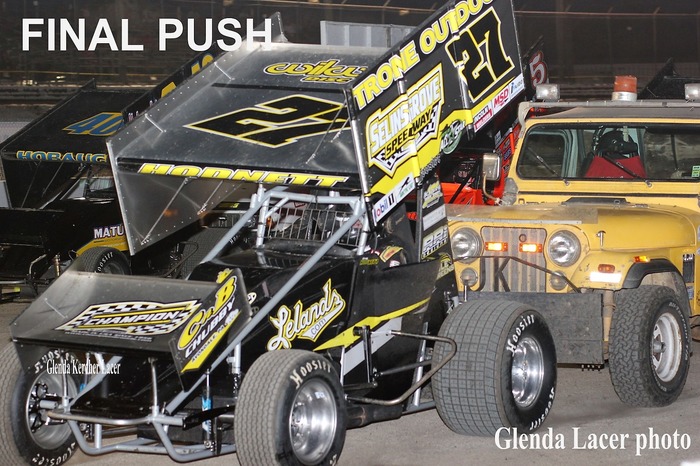 MY FINAL PUSH OF GREG HODNETT DURING THE 2018 DIRTCAR NATIONALS AT VOLUSIA SPEEDWAY PARK..I WILL MISS HIM..RIP GREG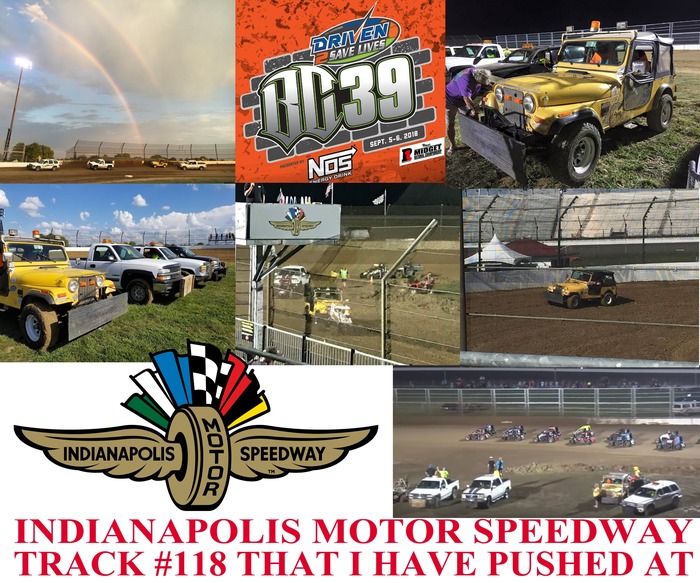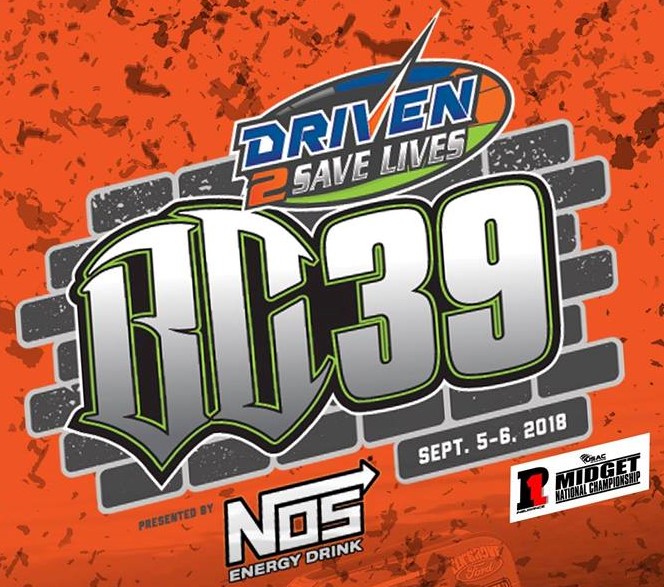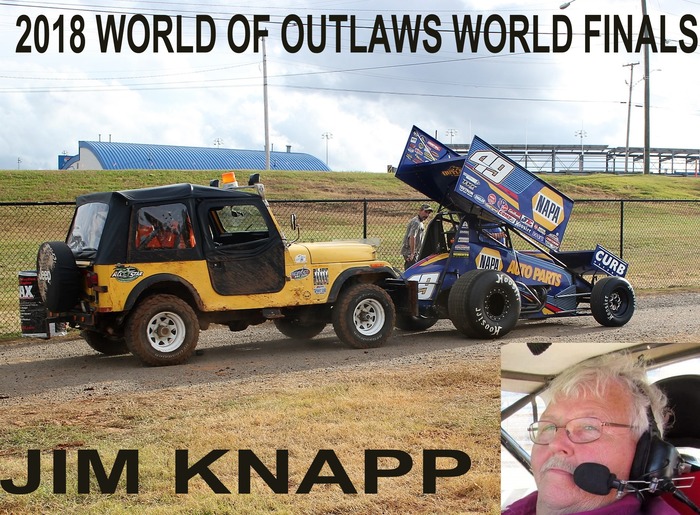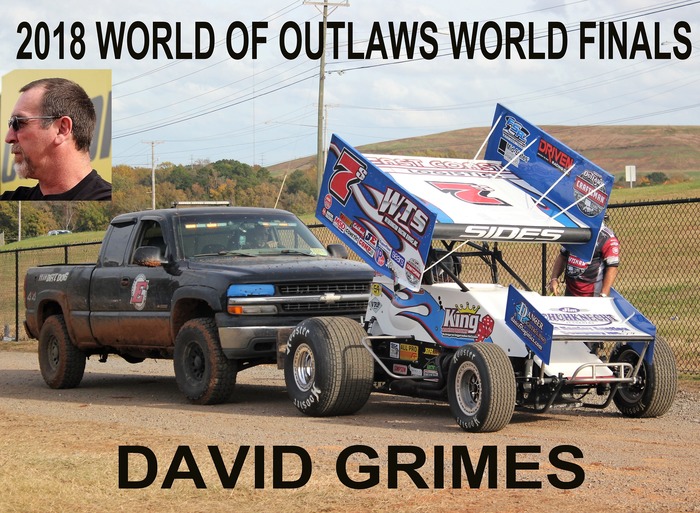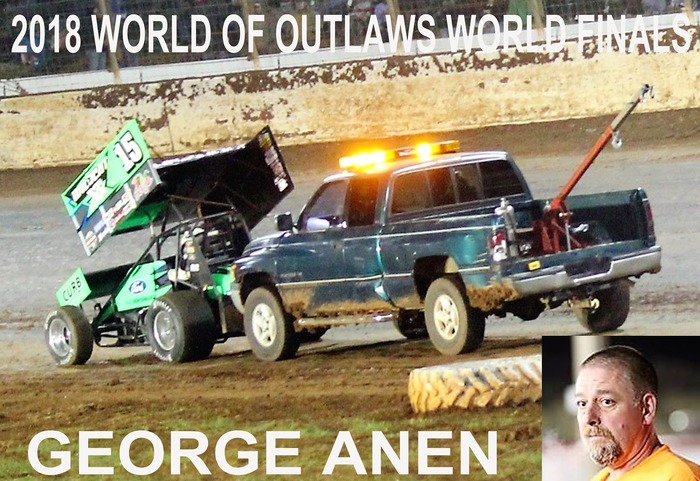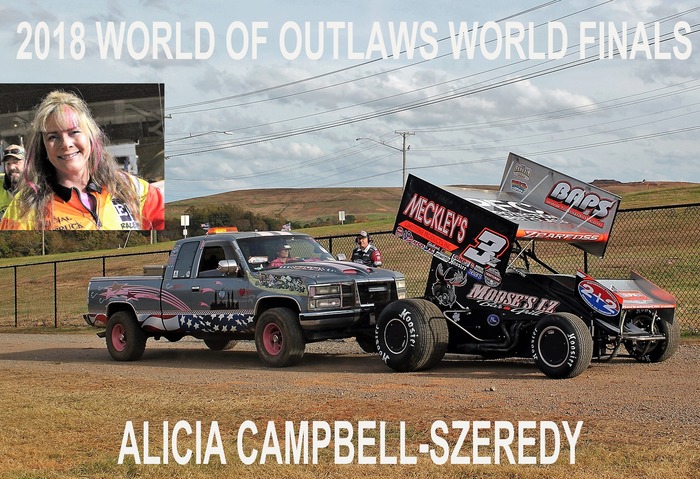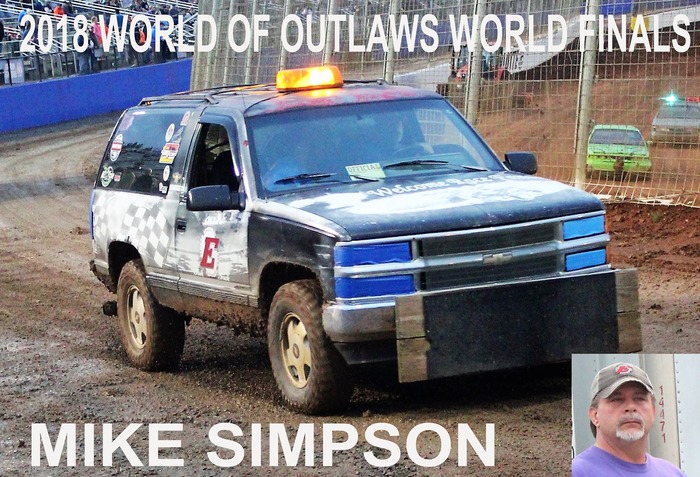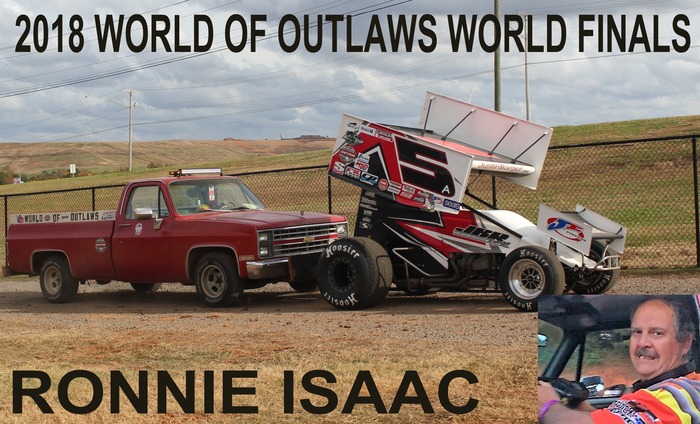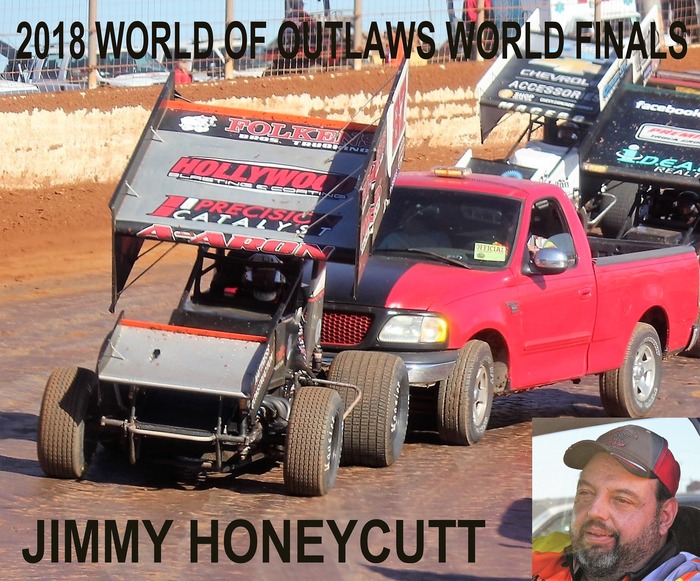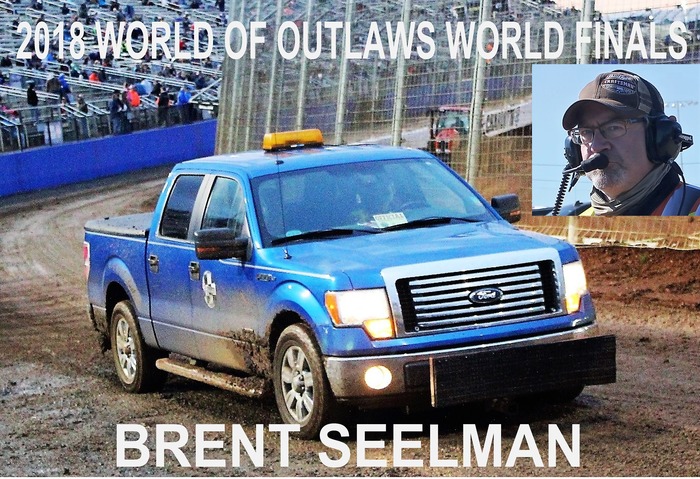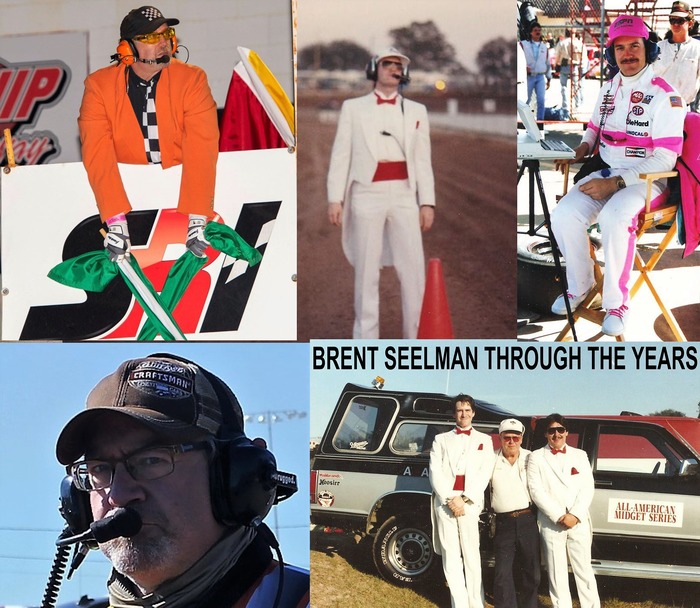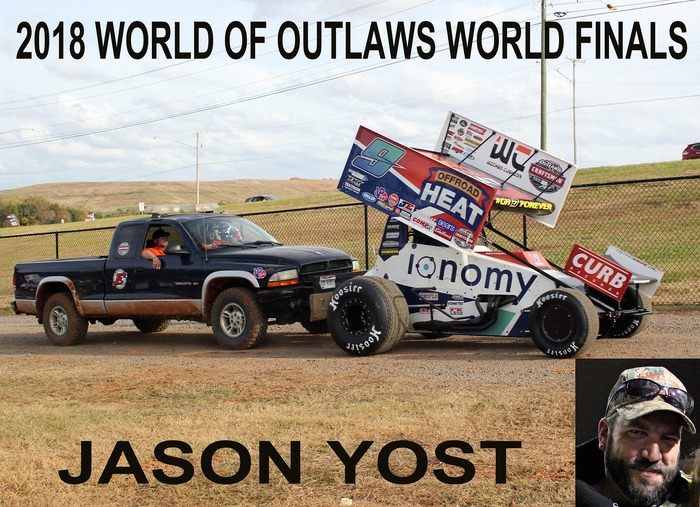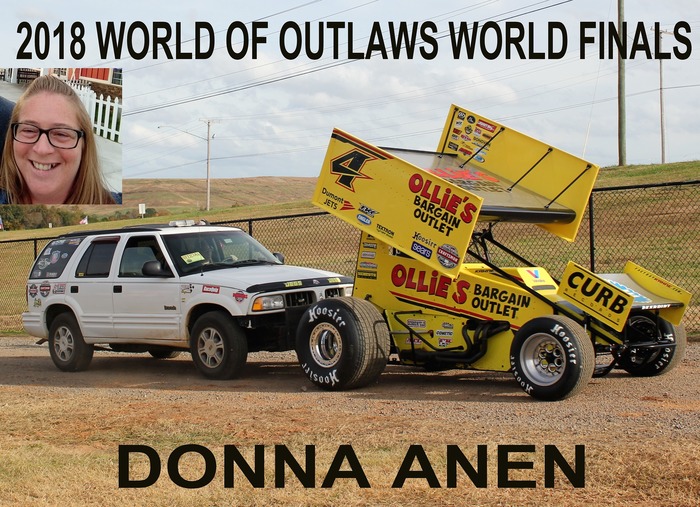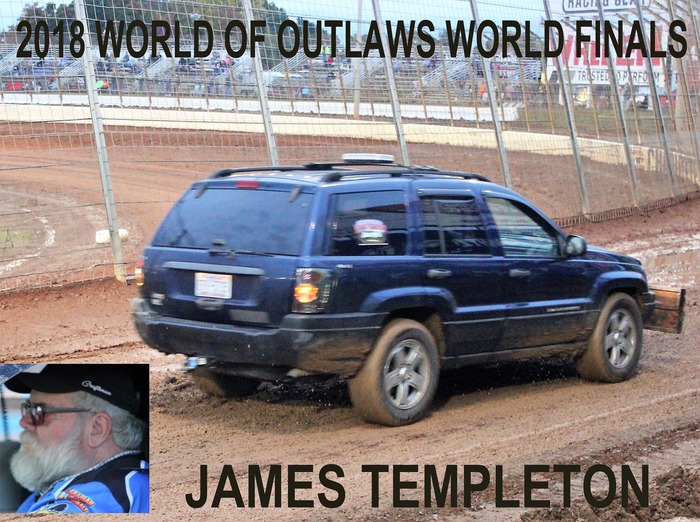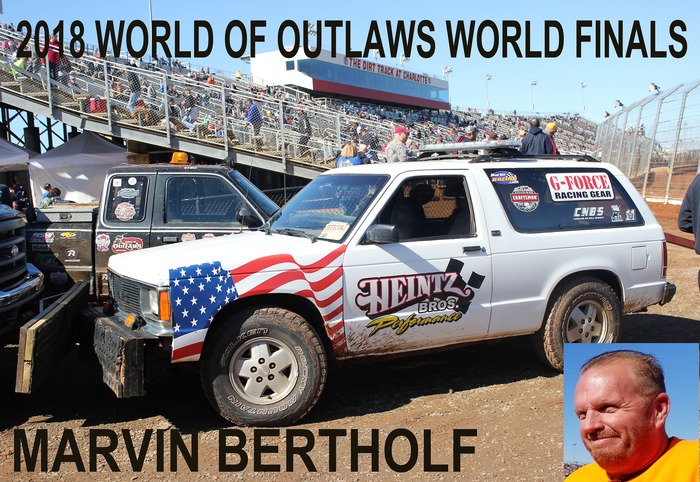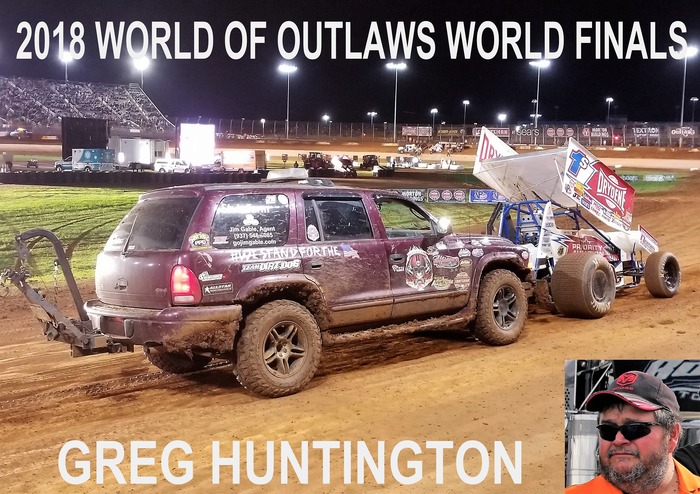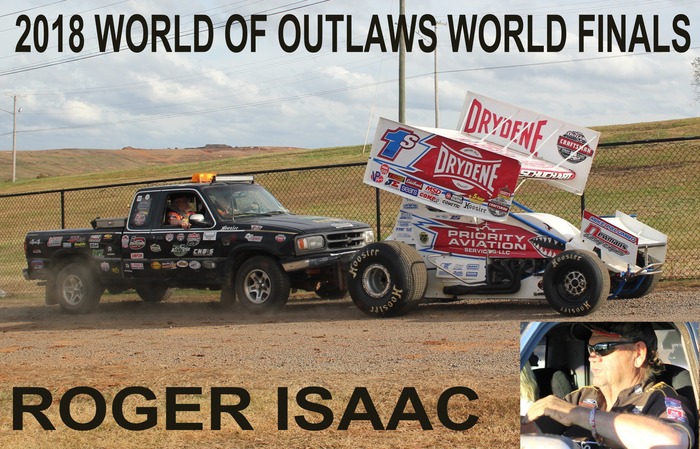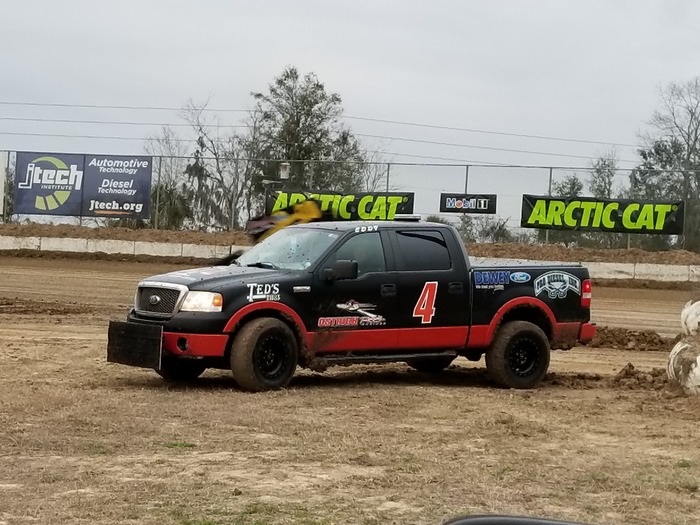 STEVE "EDDY" EDWARDS HAS BEEN PUSHING IN THE DES MOINES, IOWA AREA FOR OVER 25 YEARS..HE FINALLY GOT ON THE KNOXVILLE RACEWAY PUSH CREW A COUPLE OF YEARS AGO..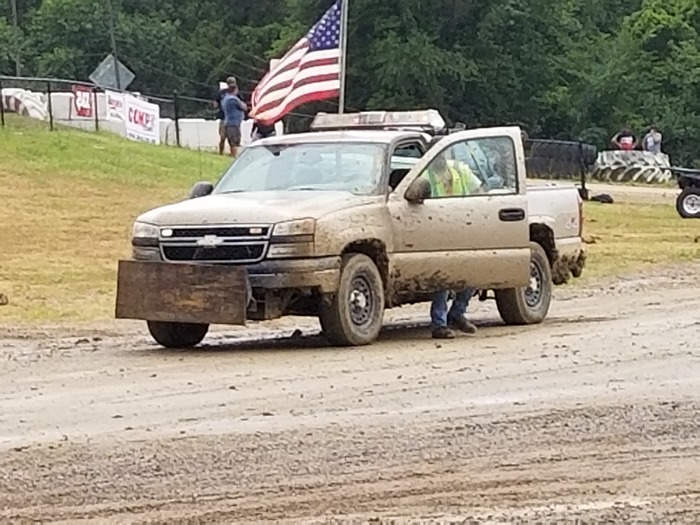 JACK STONER IS A PUSHER WITH HIS 2006 CHEVY SILVERADO AT PLYMOUTH SPEEDWAY IN PLYMOUTH, INDIANA..HE IS A WELDER BY TRADE FOR TOPP INDUSTRIES WHICH IS HIGHLY INVOLVED IN SPRINT CAR RACING..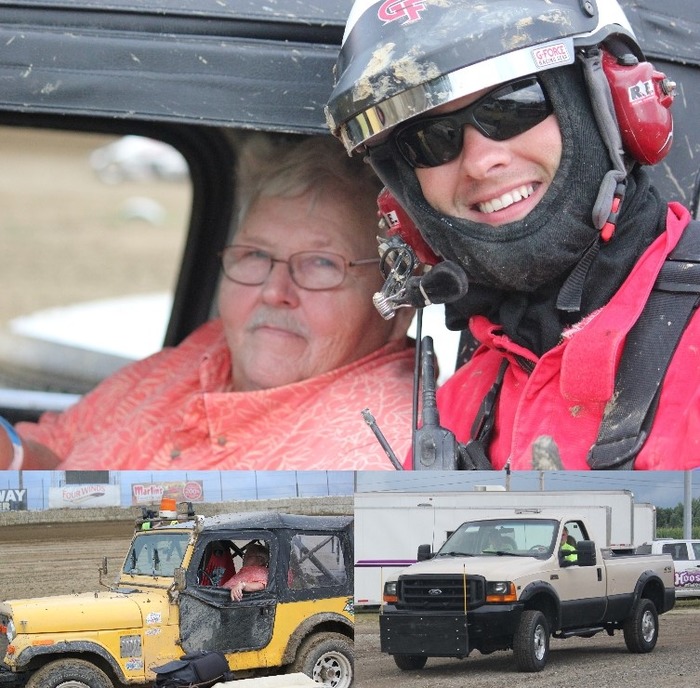 I MET THIS YOUNG MAN AT PLYMOUTH SPEEDWAY DURING THE 2018 INDIANA USAC SPRINT CAR WEEK..HE CAME UP TO MY JEEP AND SAID ARE YOU "JIMMYJEEP" ? COME TO FIND OUT HE HAD BUILT HIS PUSH TRUCK USING THE INFORMATION I HAD PROVIDED ON THIS WEBSITE..I DIDN'T GET HIS NAME SO IF YOU KNOW HIM MY CONTACT INFO IS ON THE LEFT COLUMN..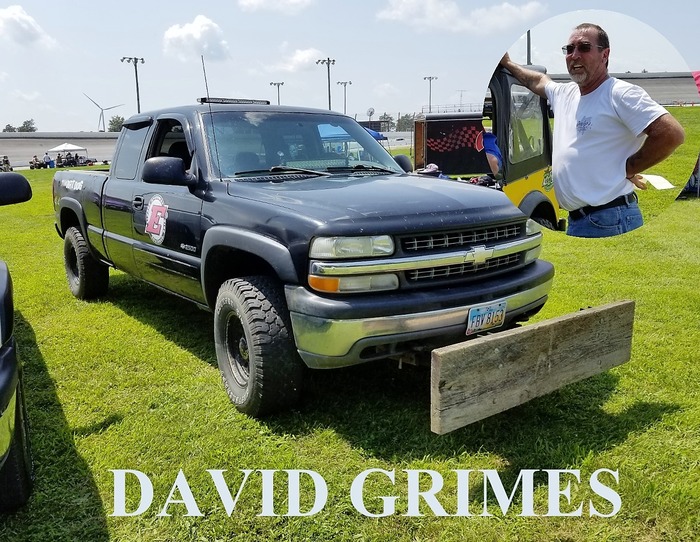 WELCOME TO DAVE GRIMES..2018 MARKS THE 20th YEAR THAT DAVE GRIMES FROM GREENVILLE, OHIO HAS BEEN PUSHING..HIS CHOICE FOR PUSHING RIGHT NOW IS HIS 2002 CHEVY SILVERADO WHICH HE USES AT ELDORA WHERE HE IS PART OF "SMOKE'S PUSHING CREW"..TRACKS HE HAS ADDED TO HIS PUSHING LIST IS GAS CITY, MONTPELIER, ANDERSON, WAYNESVILLE, WINCHESTER, LAWRENCEBURG, COLUMBUS, ROUTE 44, AND ATOMIC..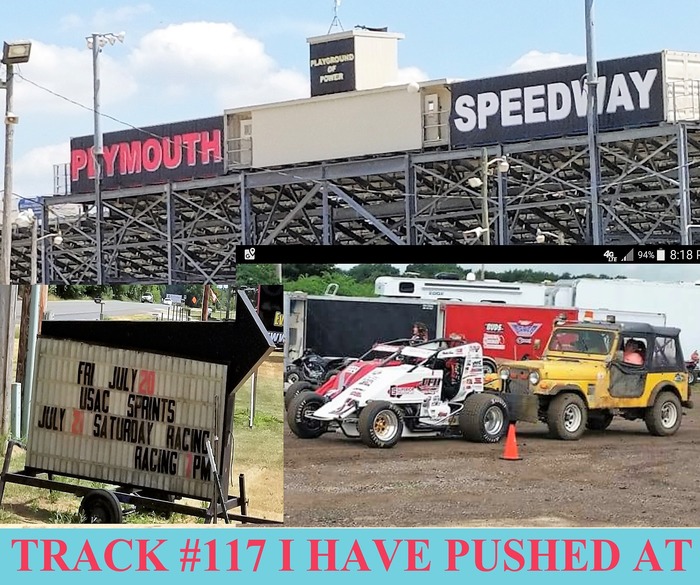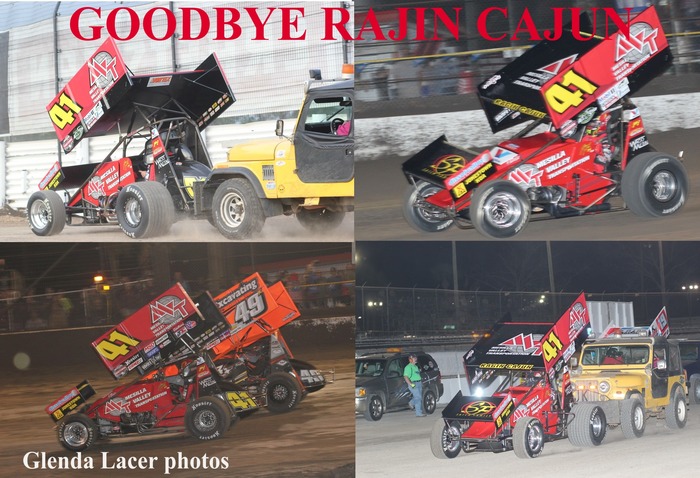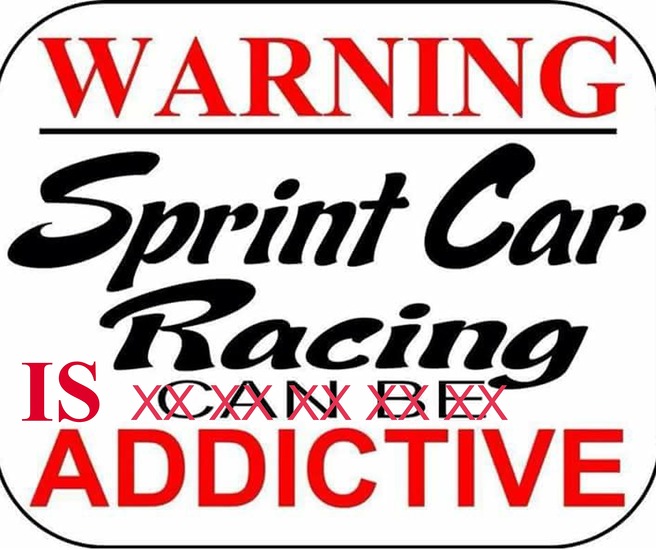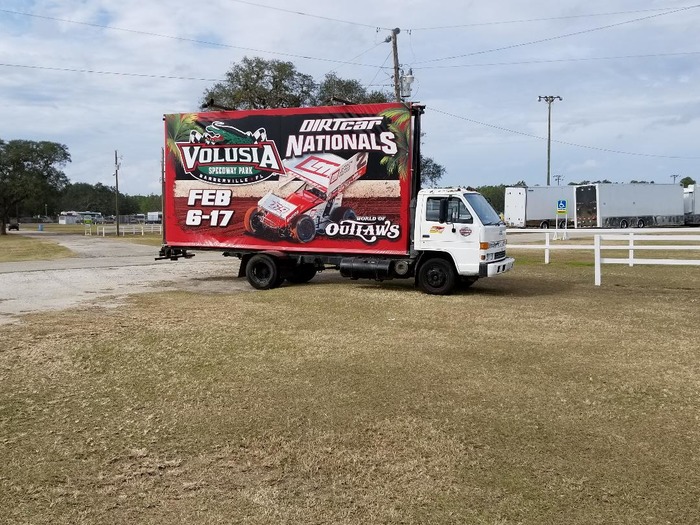 WELCOME TO VOLUSIA SPEEDWAY PARK 2018 DIRTCAR NATIONALS..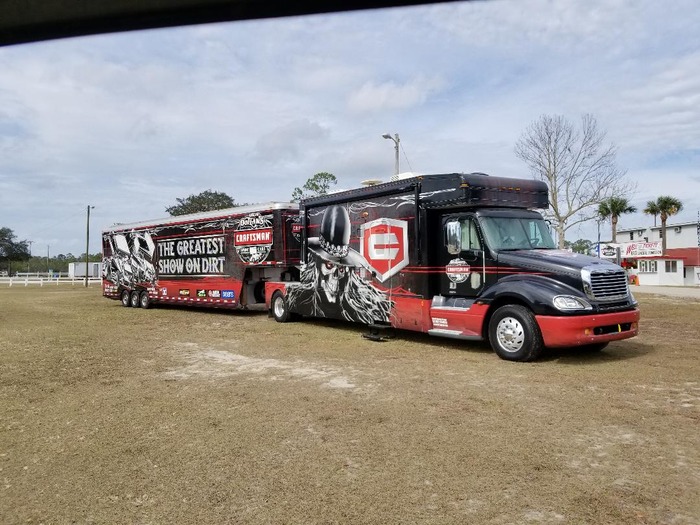 ALWAYS GOOD TO WORK WITH THE WORLD OF OUTLAWS..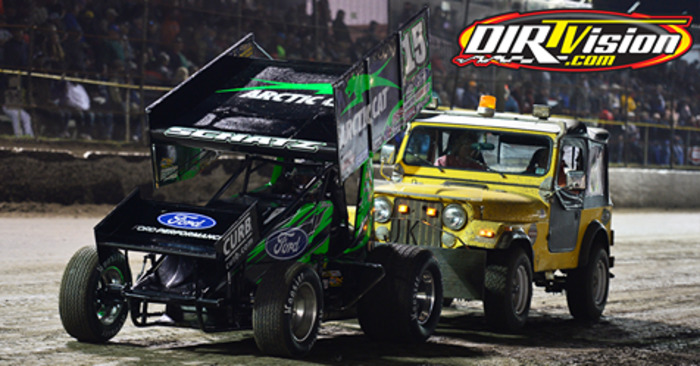 NICE TO SEE MY JEEP USED IN THE DIRTVISION AD..

2018 FLORIDA SPRINT WEEKS DIRT PUSH CREW..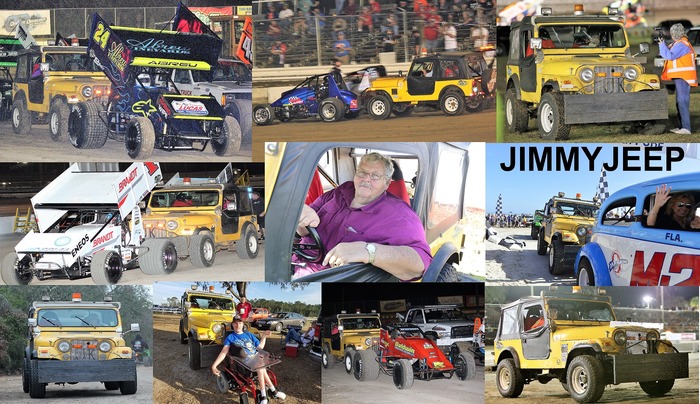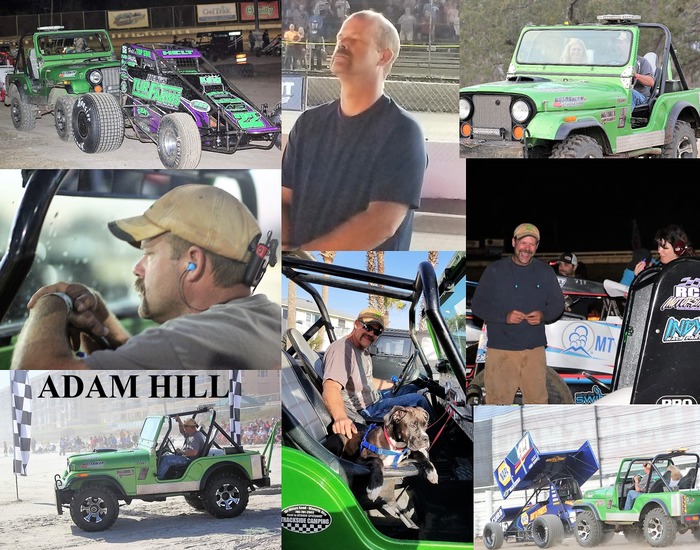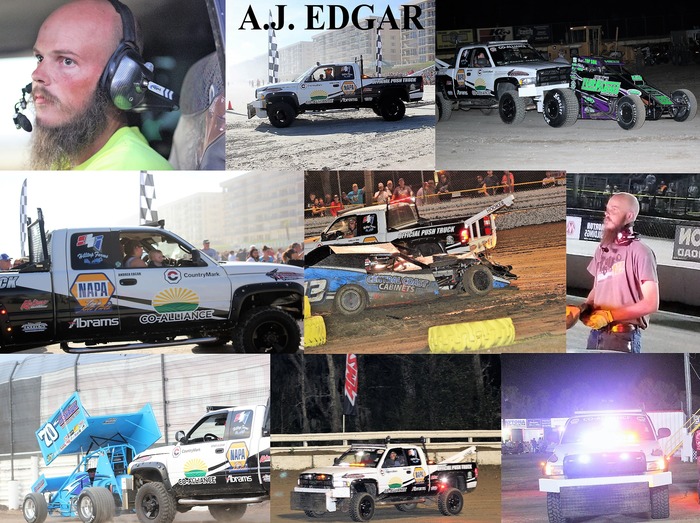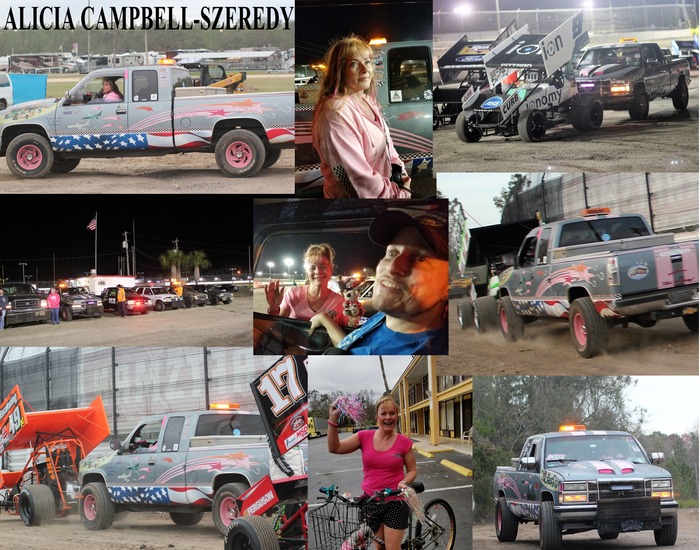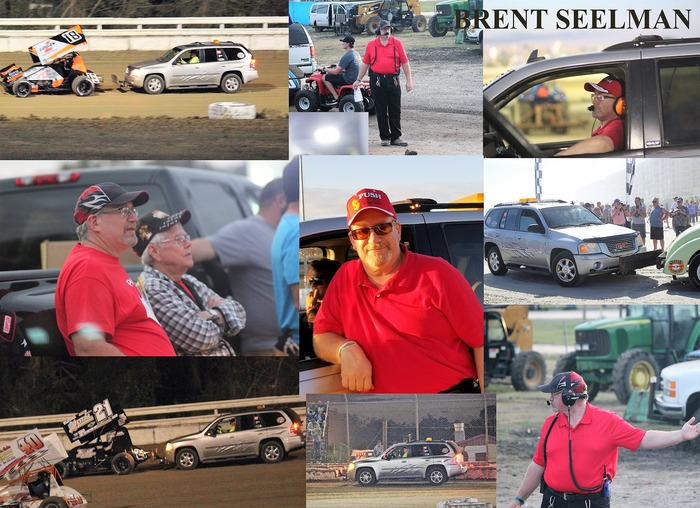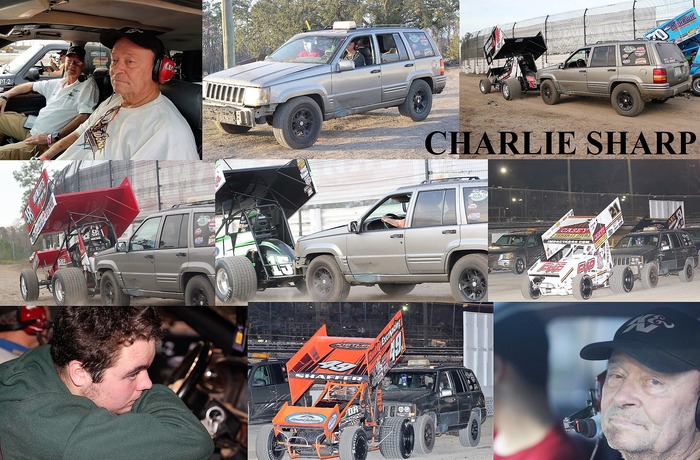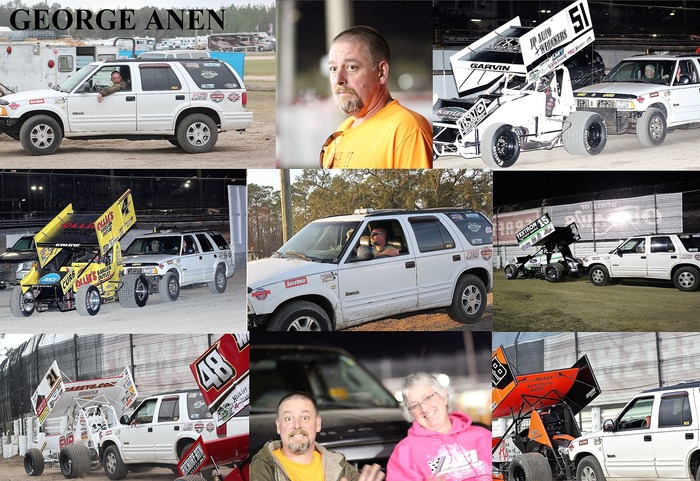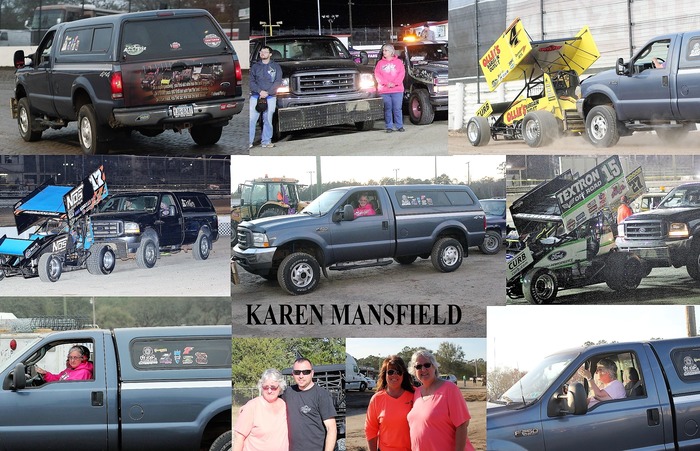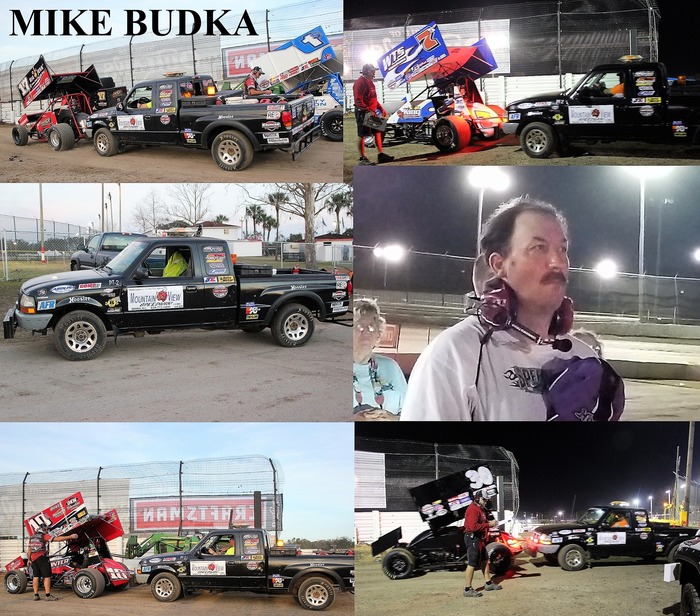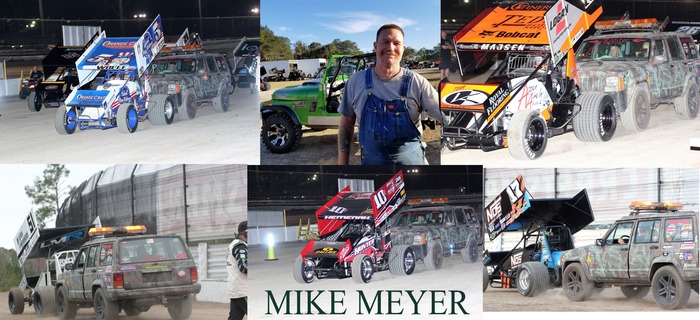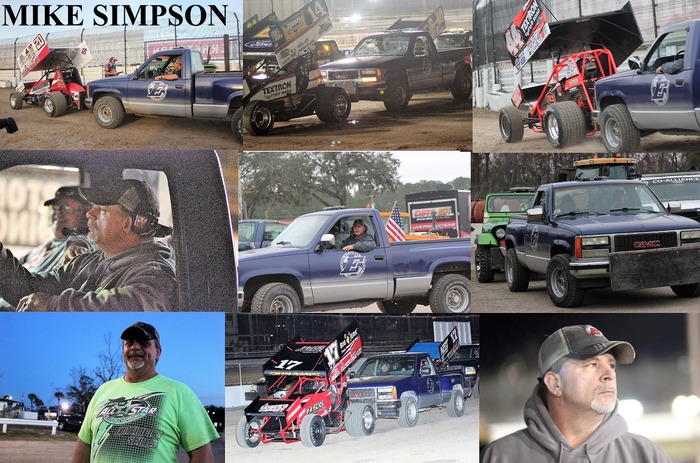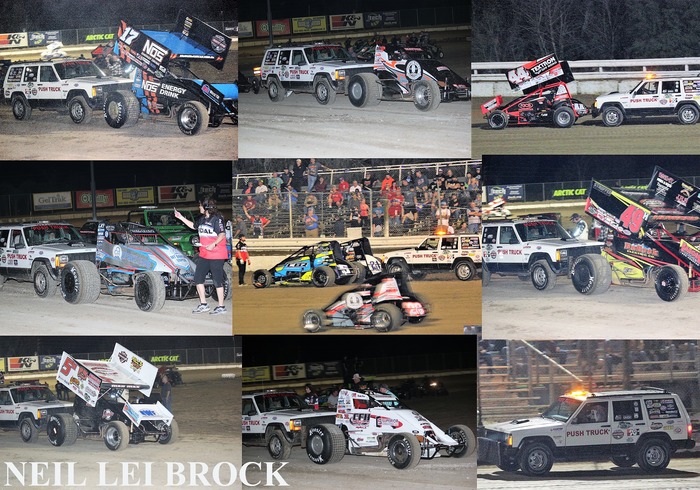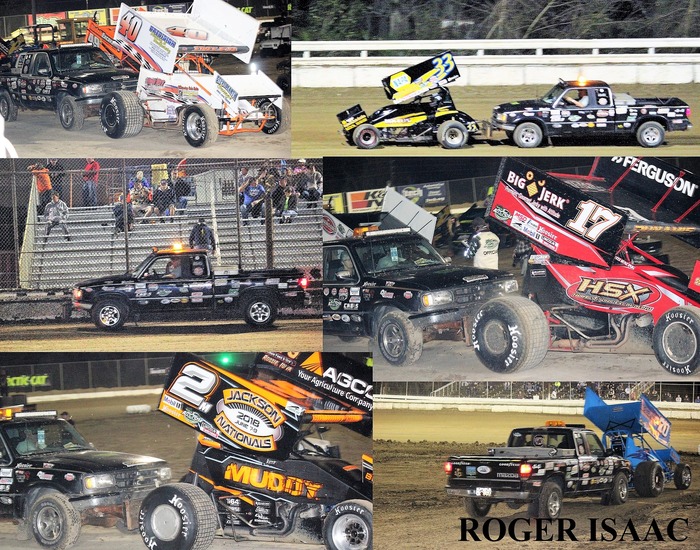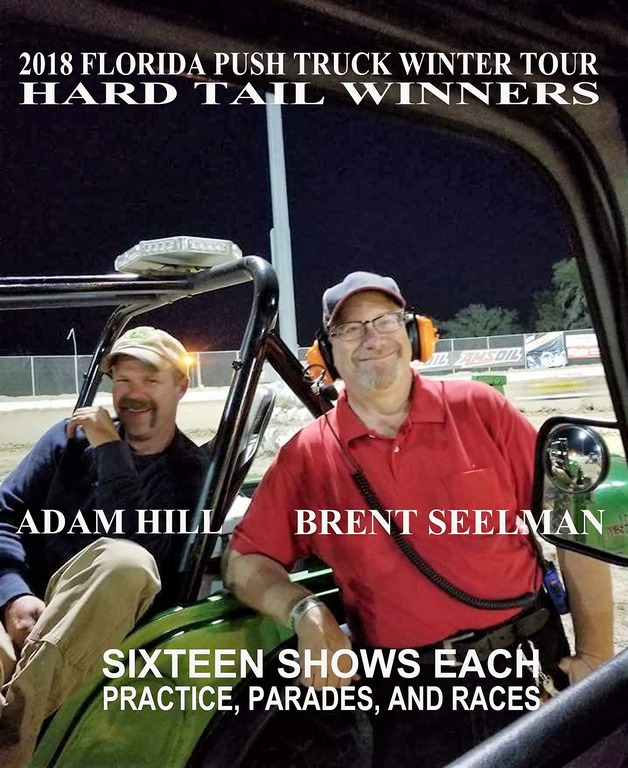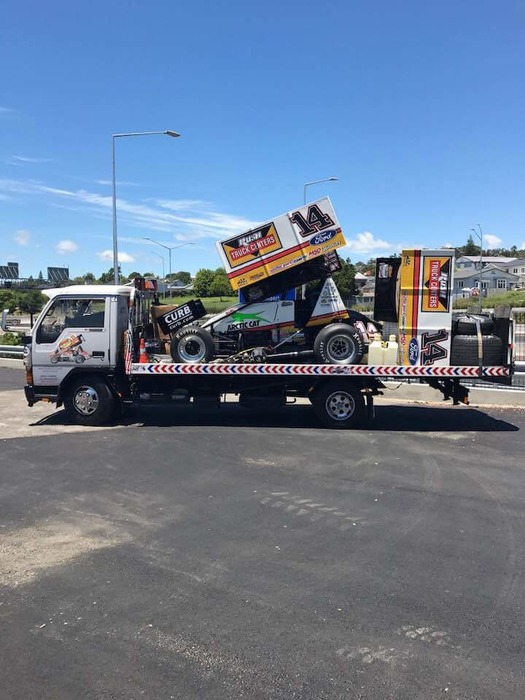 DES HARRIS IN NEW ZEALAND TRANSPORTING TONY STEWART'S 2017 SPRINT CAR..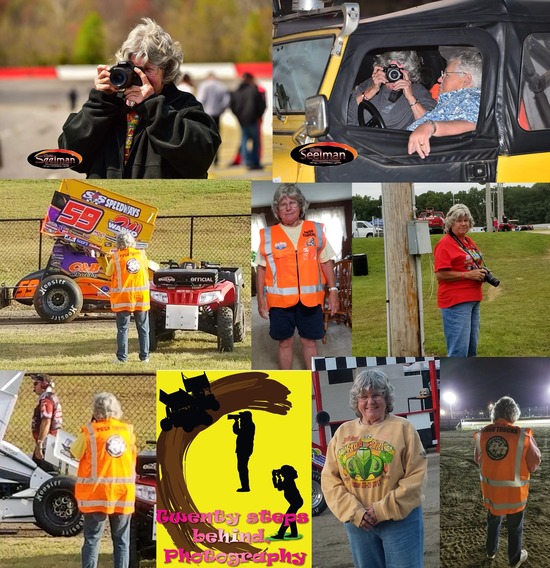 GLENDA LACER AT THE TRACK..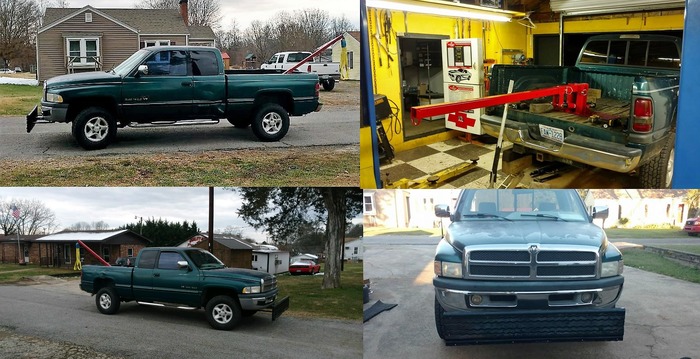 NORTH CAROLINA'S GEORGE ANEN IS PART OF THE PIEDMONT PUSHERS AND WORKS WITH THE CAROLINA NO BULL SPRINTS SERIES..A REGULAR AT THE "DIRT TRACK AT CHARLOTTE.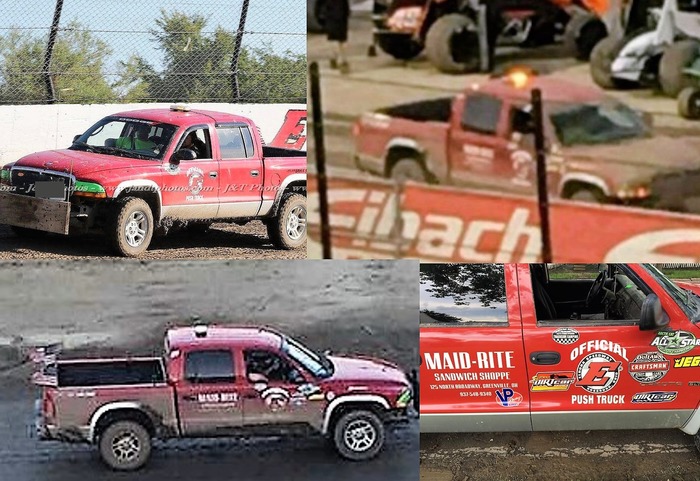 PART OF THE "DIRTY DOZEN" PUSH TRUCK CREW AT ELDORA SPEEDWAY IS DYLAN KNOOP aka "THE ROOKIE"..THE "BUCKEYE" HAS BEEN PUSHING SINCE 2016 WITH HIS 2002 DODGE DAKOTA..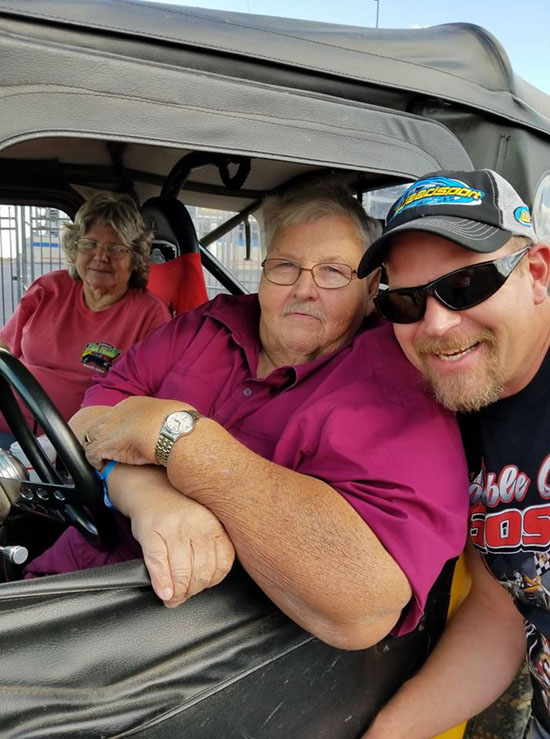 I ADOPTED JEFF FESKO AT SYRACUSE IN 1997 DURING SUPER DIRT WEEK AND NOW HE MEETS GLENDA AND ME AT CHARLOTTE..

JUST UPDATED THE TRACKS I HAVE PUSHED AT IN THE 32 YEARS OF MY CAREER..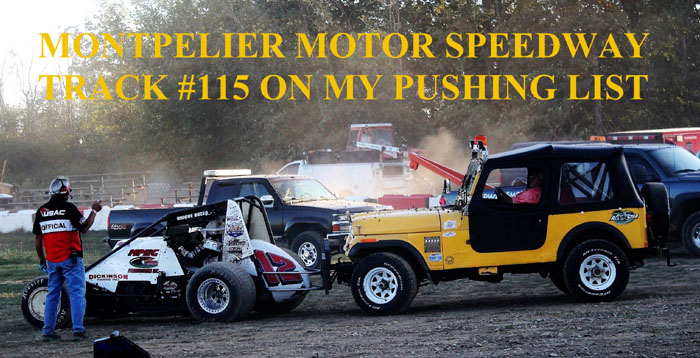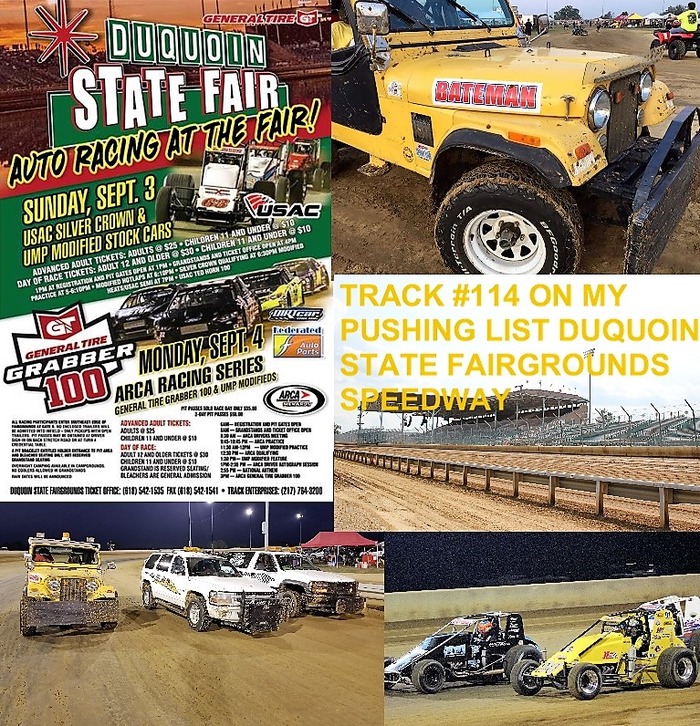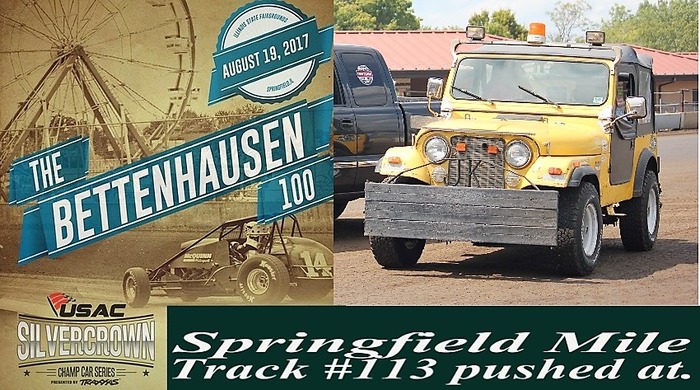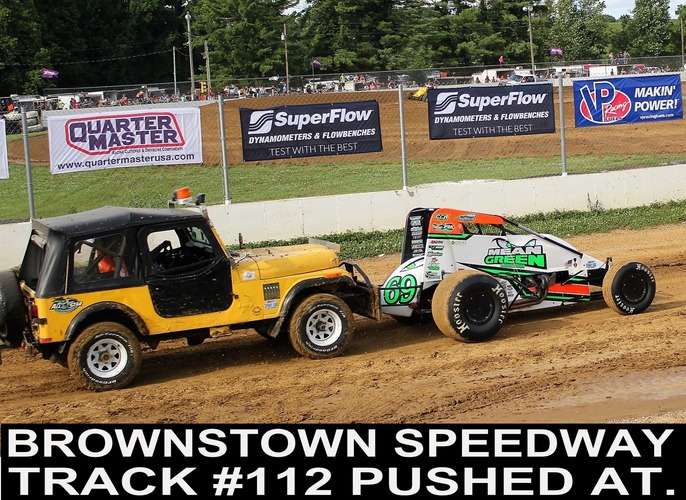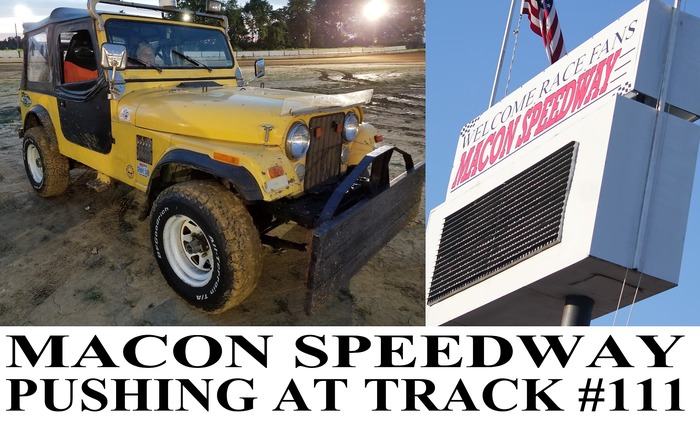 2017 FLORIDA SPRINT CAR WEEKS MEMORIES..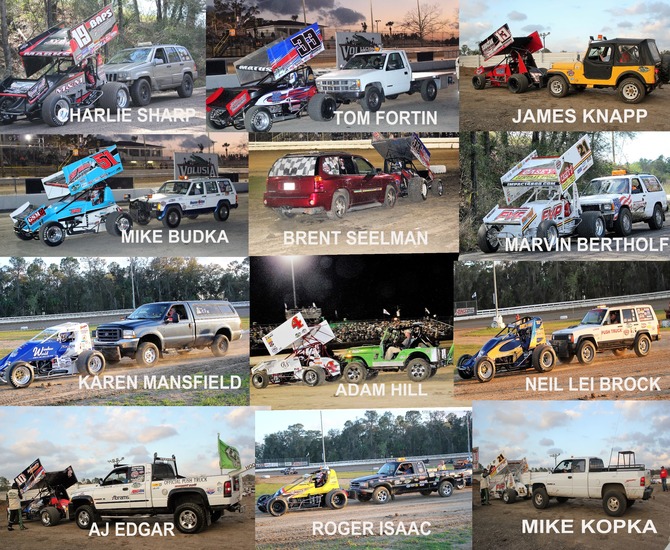 ---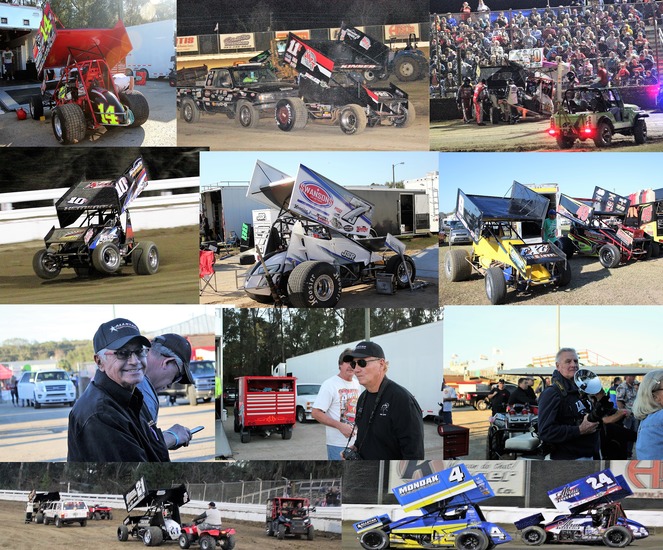 ---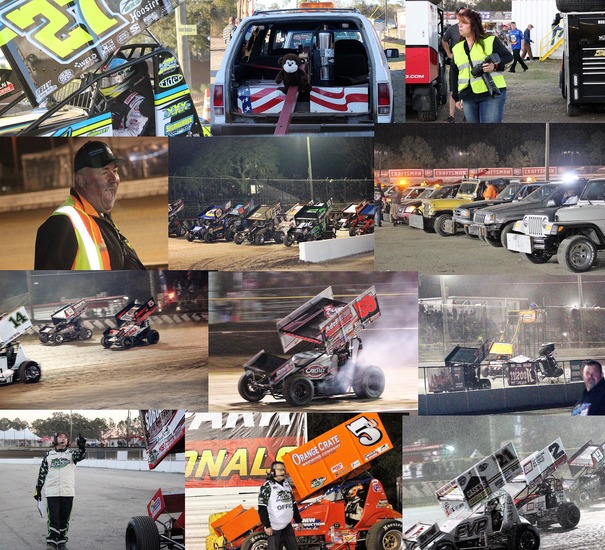 ---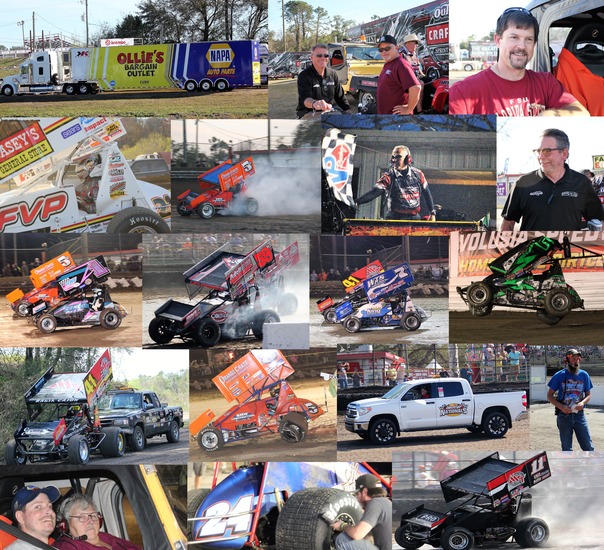 ---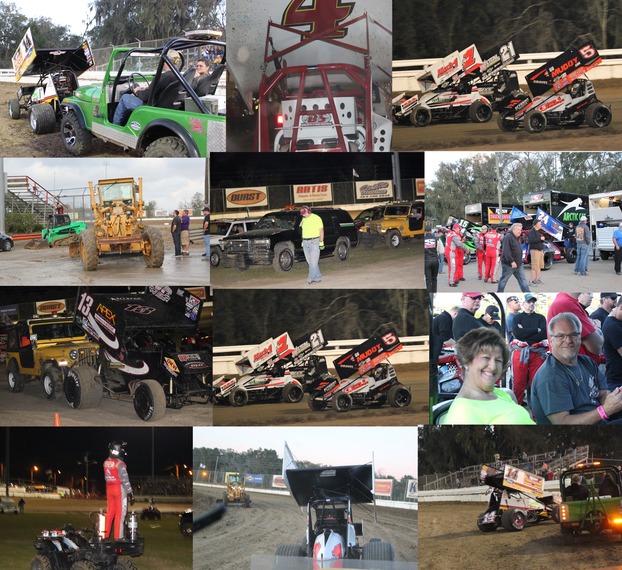 ---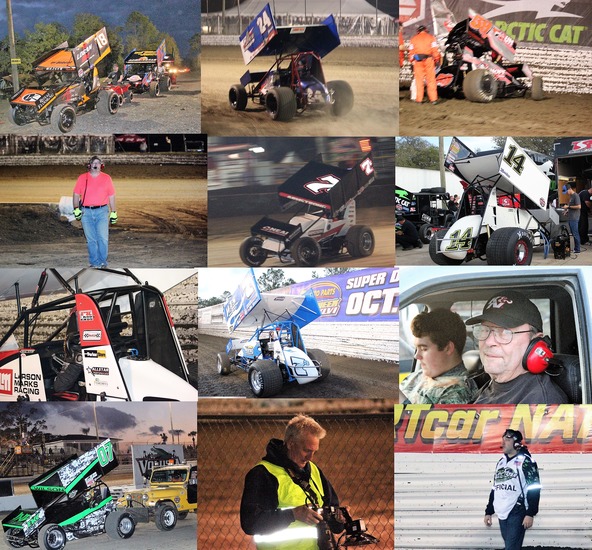 ---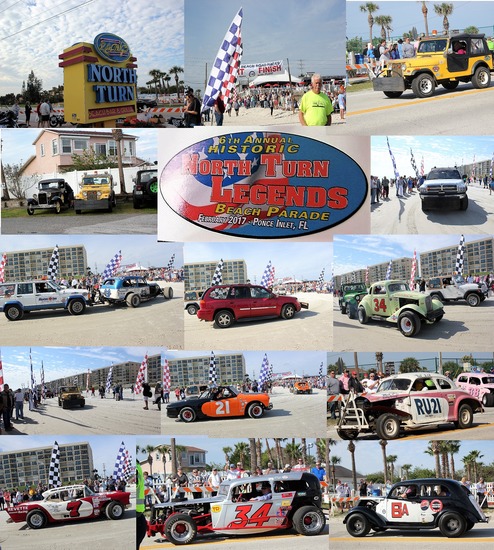 ---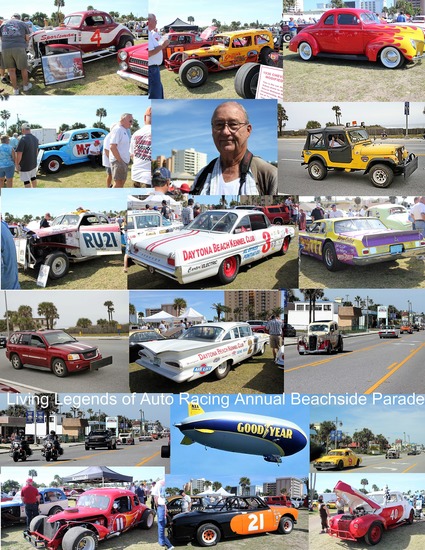 ---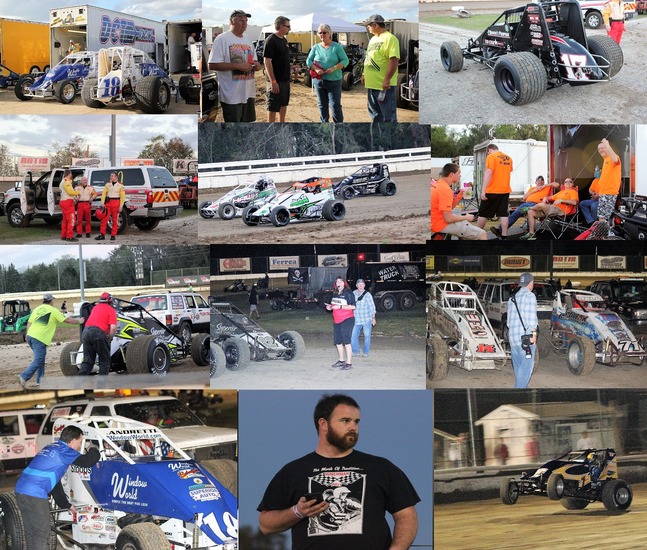 ---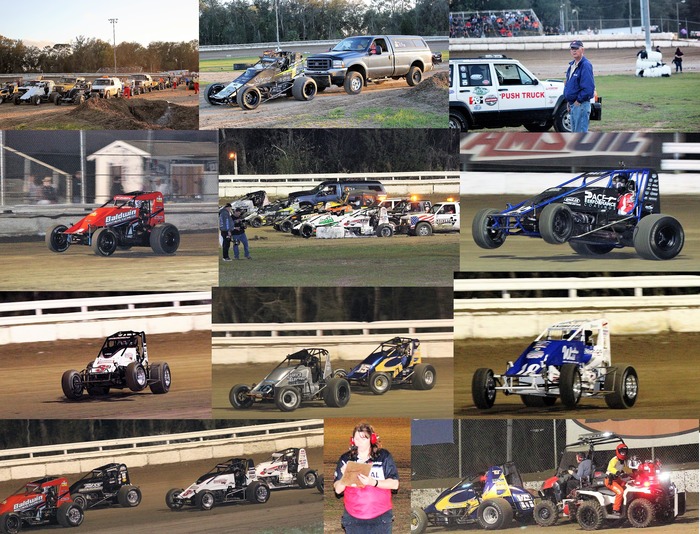 ---


RAY MARKUNAS AND THE TRUCK PROVIDED HIM AT THE 2017 LITTLE 500..THE BUMPER TAKES A BEATING AND YOU MIGHT HAVE SEEN HIM PUSHING TONY STEWART ON TV..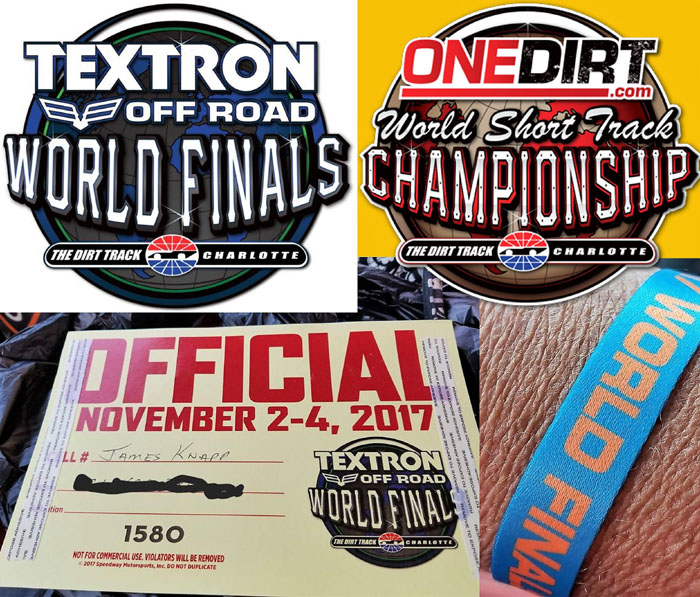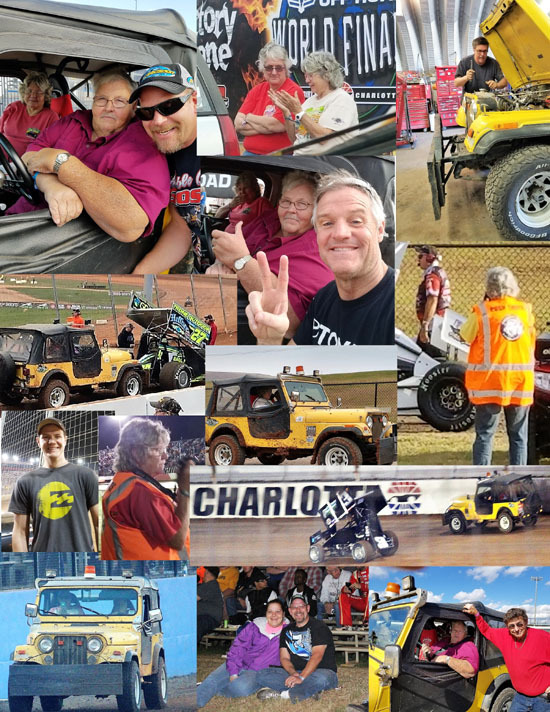 GLENDA AND I HAD A GREAT TIME AT CHARLOTTE WORKING BOTH WEEKENDS THERE..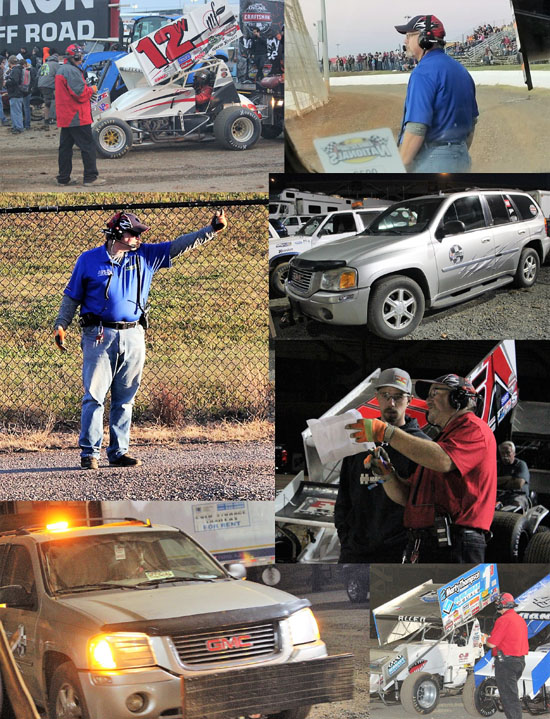 BRENT SEELMAN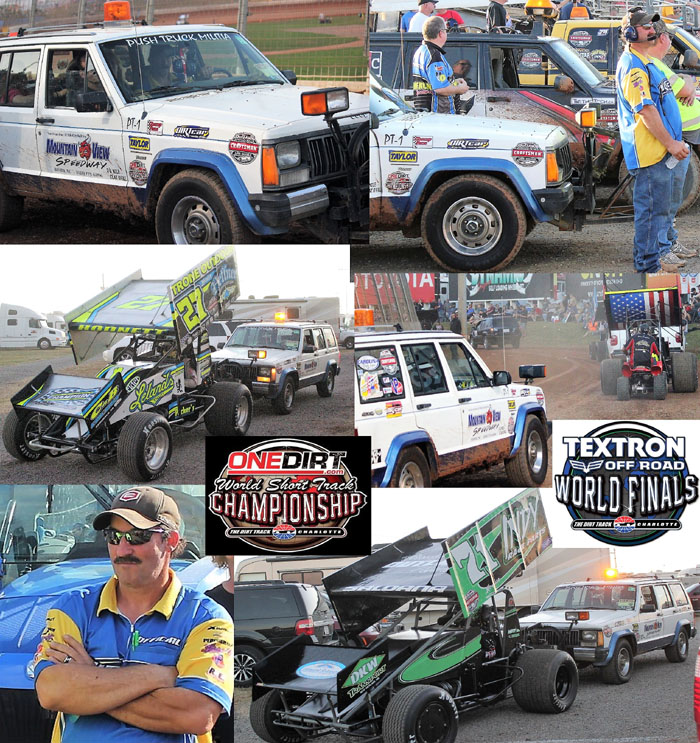 MIKE BUDKA
GREG HUNTINGTON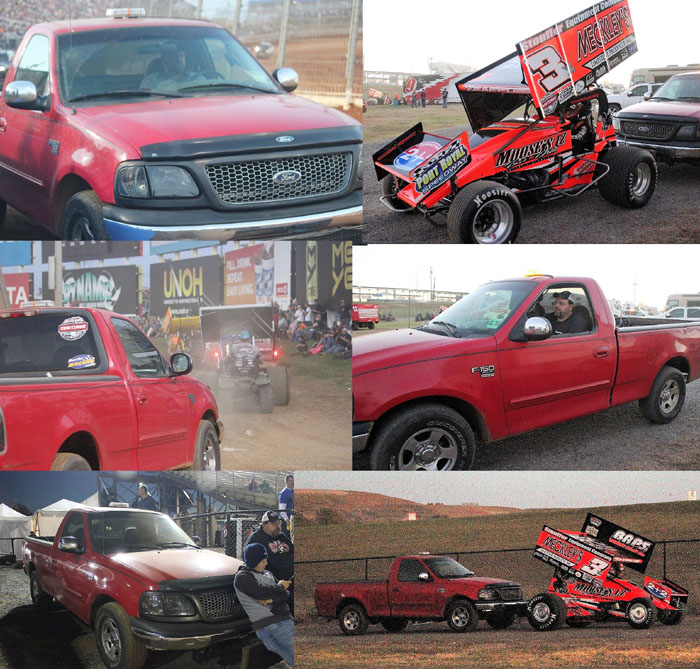 JIMMY HONEYCUTT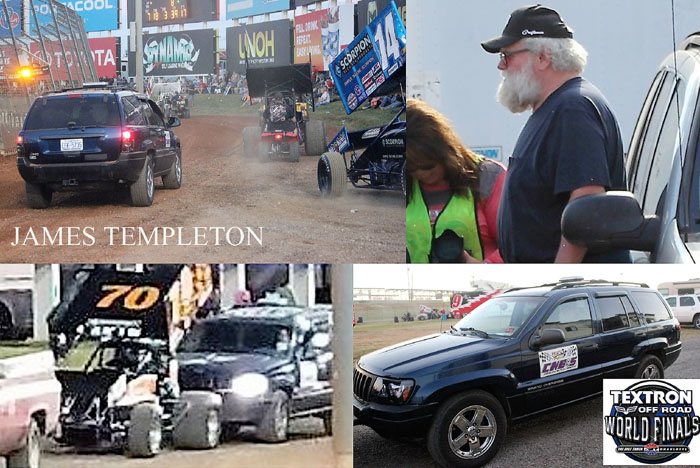 JAMES TEMPLETON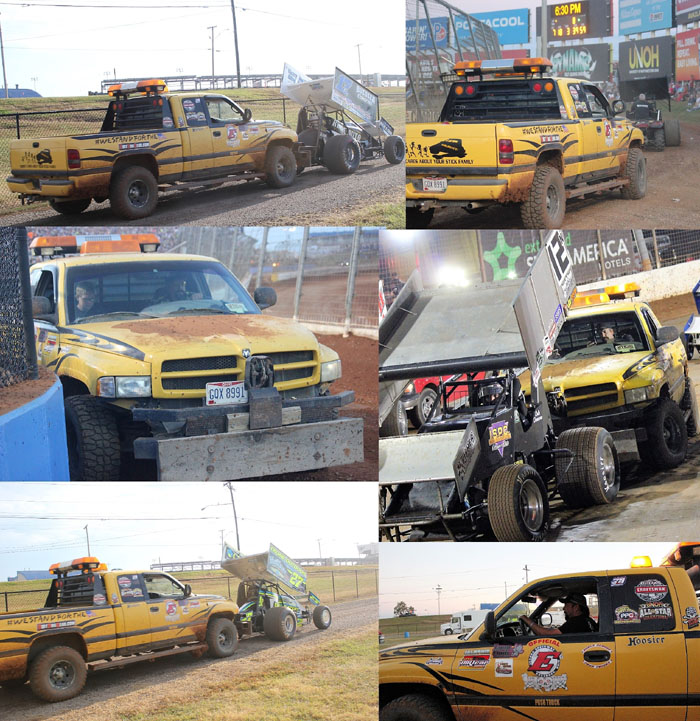 JASON YOST
KAREN MANSFIELD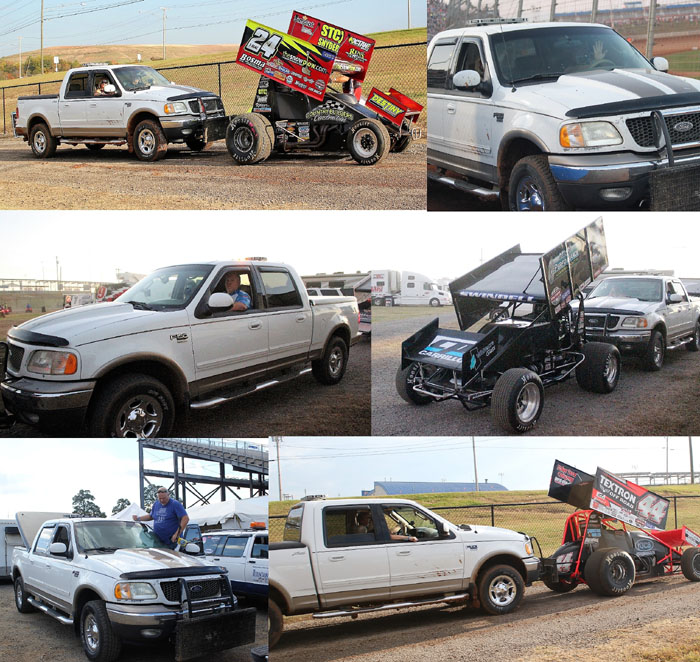 MIKE PICKENS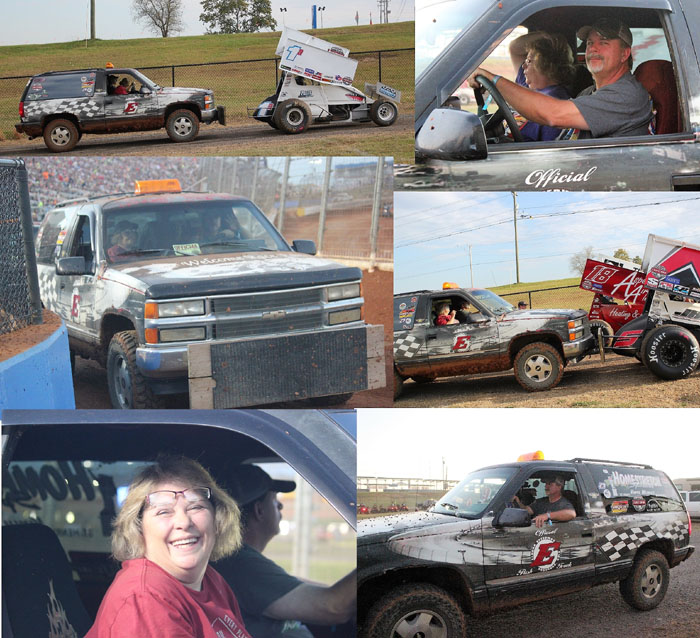 MIKE SIMPSON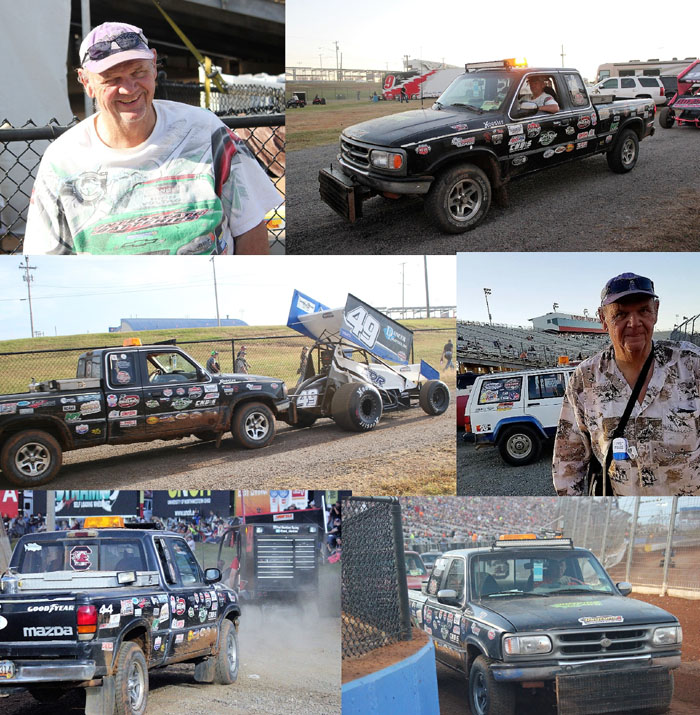 ROGER ISAAC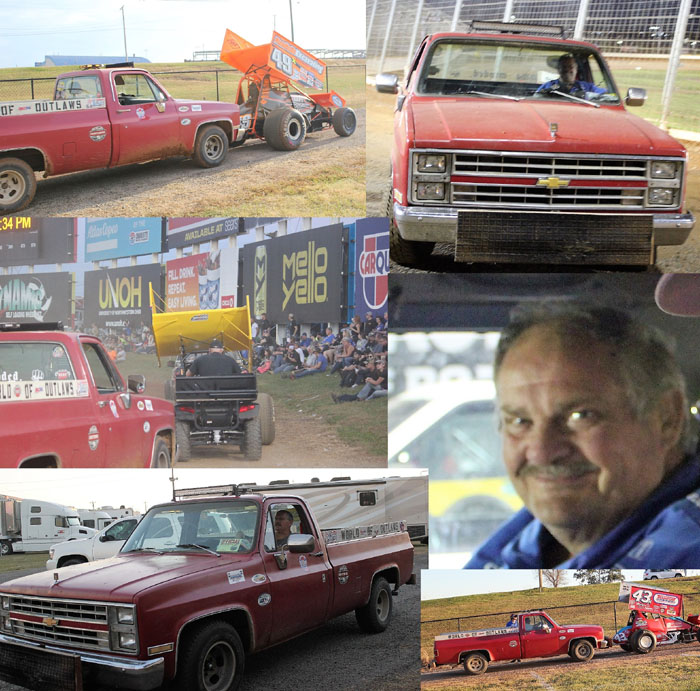 RONNIE ISAAC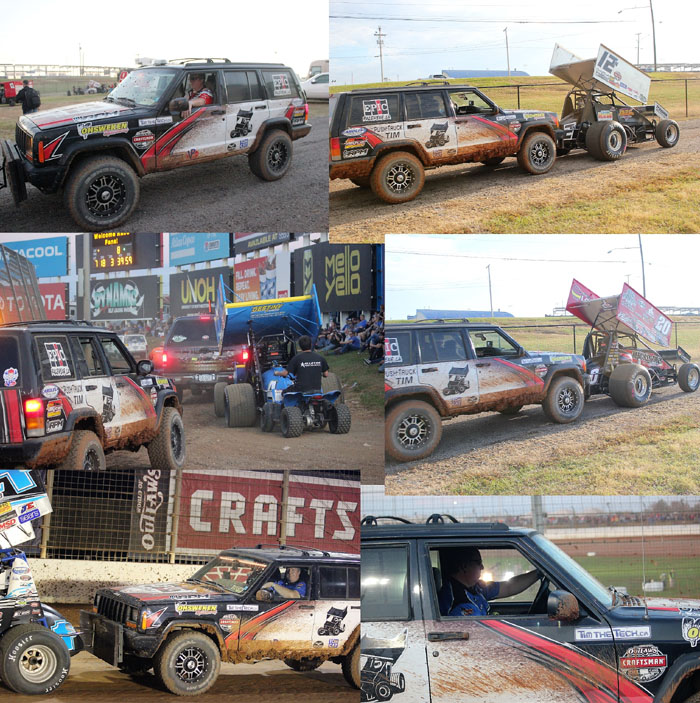 TIM MILLS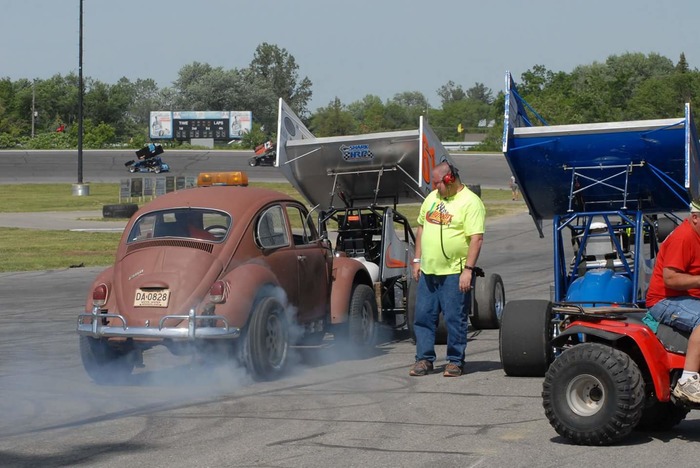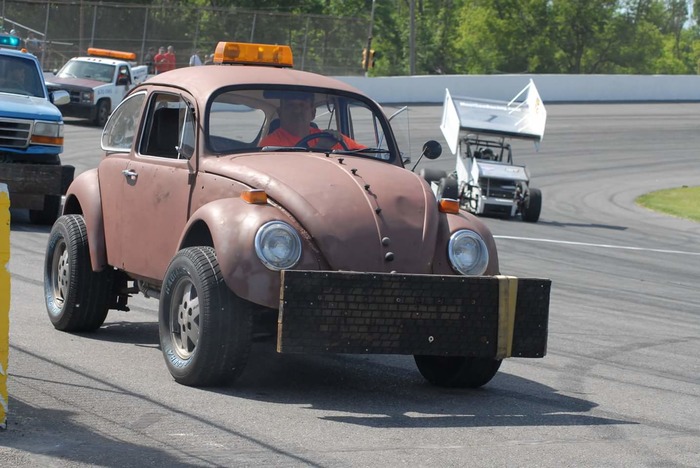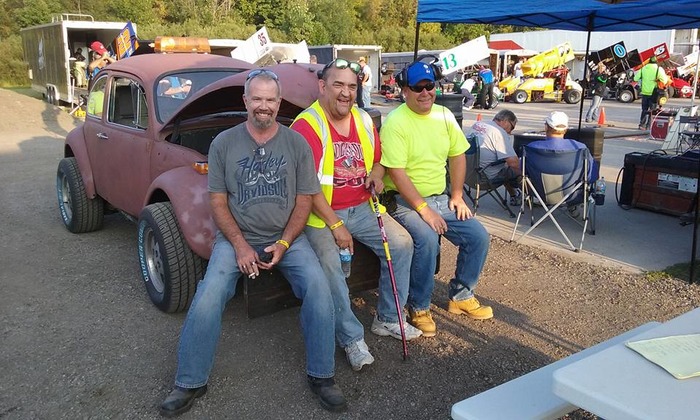 MICHIGAN'S RANDY CRONK HAS GOT HIS BUG SMOKING AND IS HAVING FUN..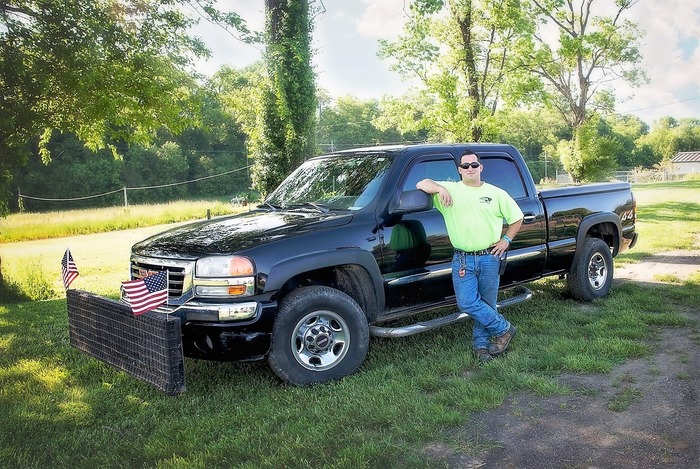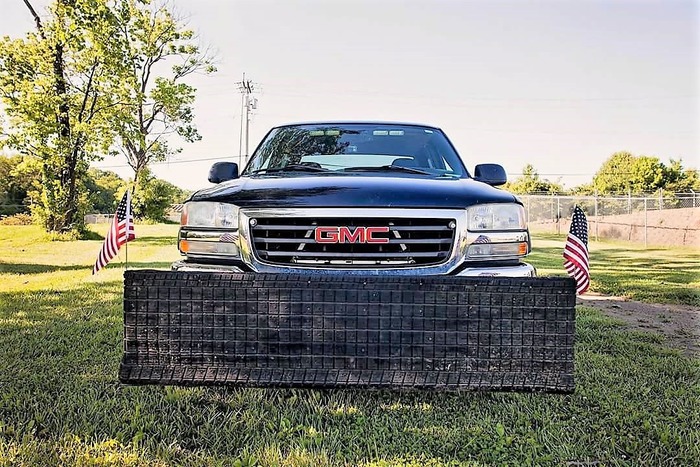 NICHOLAS TRULOCK FROM NORTH VERNON, INDIANA WITH HIS "BLACK BETTY" 2006 GMC SIERRA 4 DOOR 4X4 PUSH TRUCK..THE CUSTOM MADE BUMPER OF TWO INCH SQUARE TUBING COVERED WITH 2X6 TIMBER AND DRESSED WITH RECYCLED BIG RIGHT REAR TIRES IS HELD ONTO THE TRUCK WITH REESE HITCH CONVERSIONS..SAFETY LIGHTS ARE 3rd GENERATION LED STROBES IN FRONT AND REAR TAILIGHTS CONTROLED BY A PUSH BUTTON SWITCH BOX..2017 IS HIS FOURTH YEAR OF PUSHING AND LAWRENCEBURG SPEEDWAY IS HIS HOME TRACK NOW WORKING WITH BOBBY GUMP'S CRACK PUSH AND RESCUE TEAM..PREVIOUS TRAINING WAS FROM WORKING AT TWIN CITIES SPEEDWAY DOING EVERYTHING EXCEPT FLAGING..WORLD OF OUTLAWS, USAC MIDGETS, AND BOSS ARE SOME THE GROUPS HE HAS PUSHED FOR..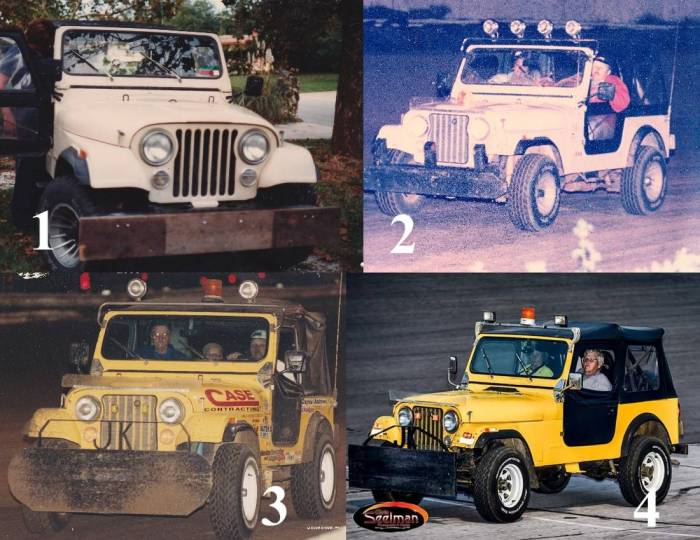 JIMMYJEEPS BUMPER CHANGES OVER 32 YEARS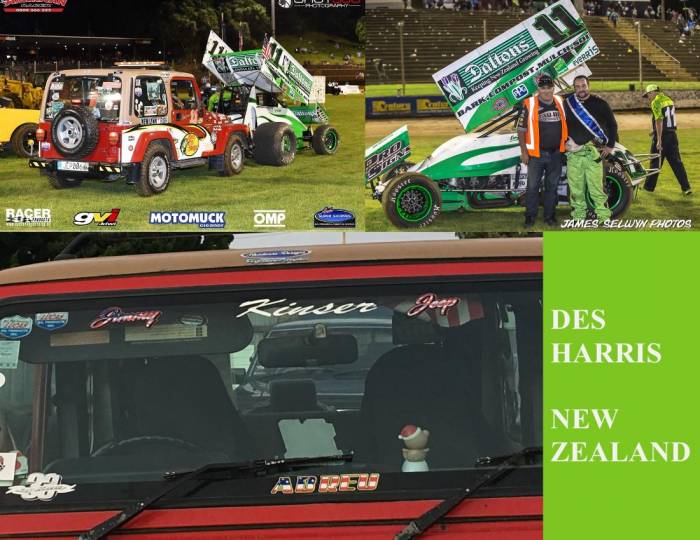 DES HARRIS ADDED JIMMYJEEP TO HIS JEEP PUSH TRUCK WINDSHIELD...PRETTY COOL...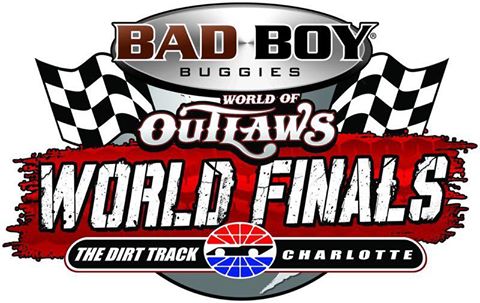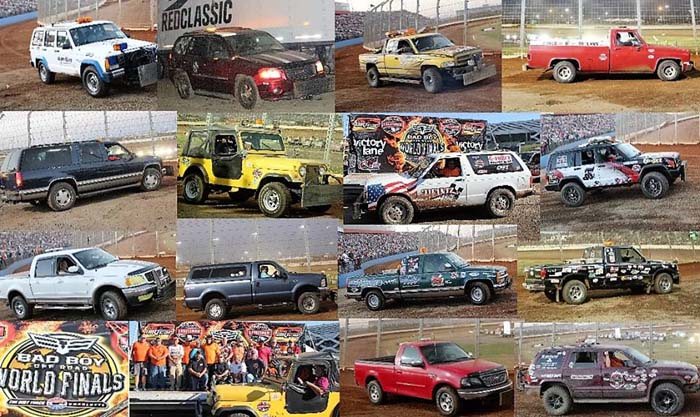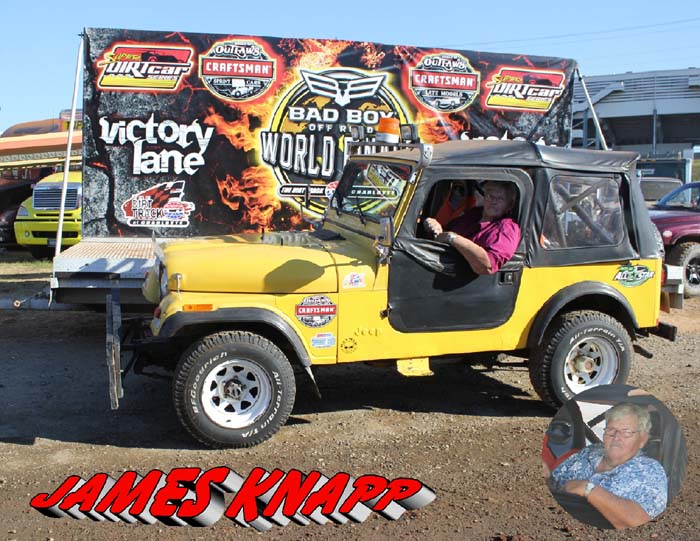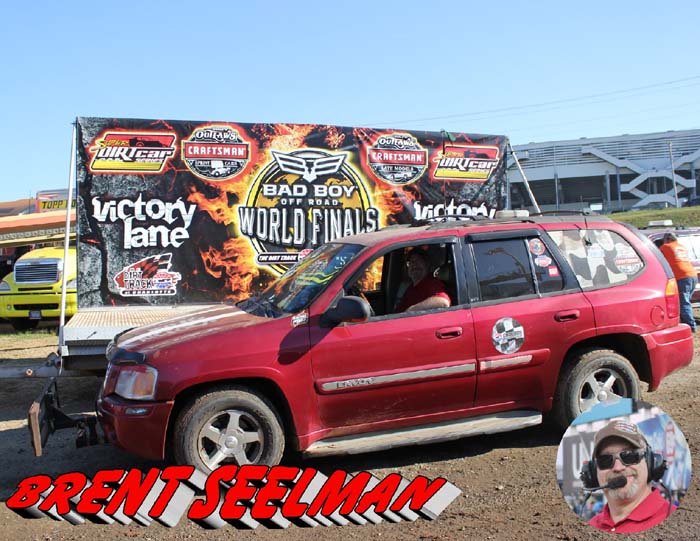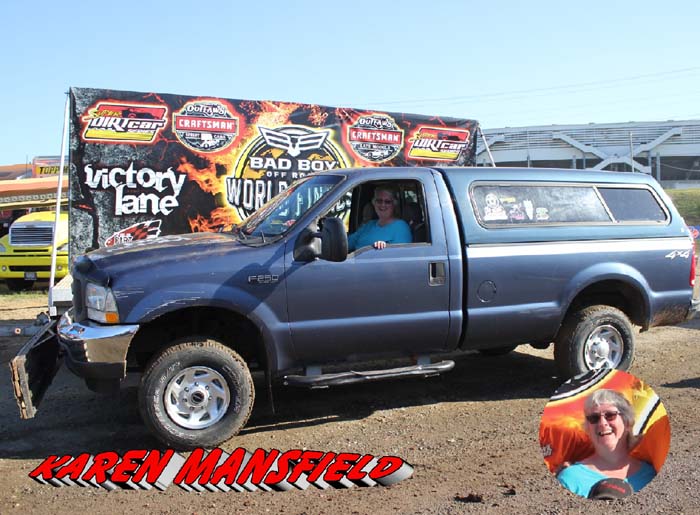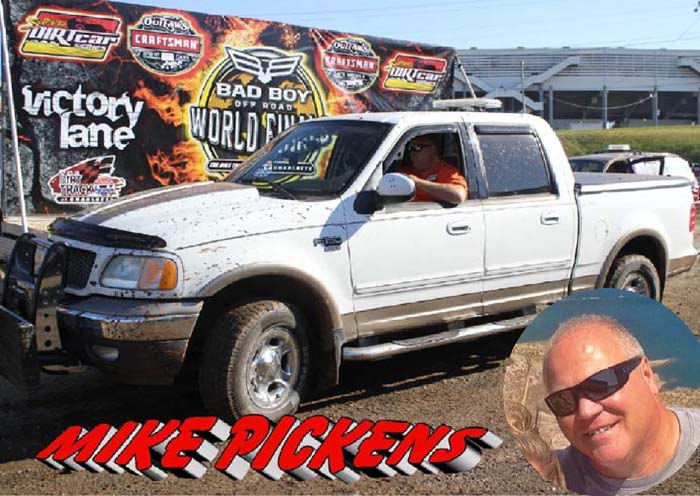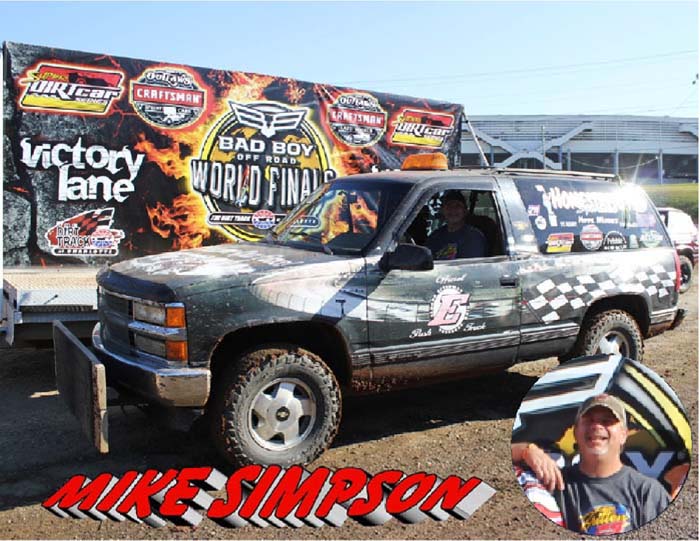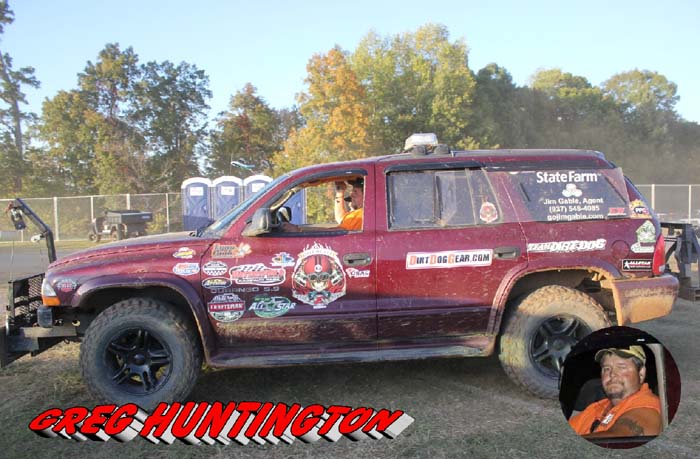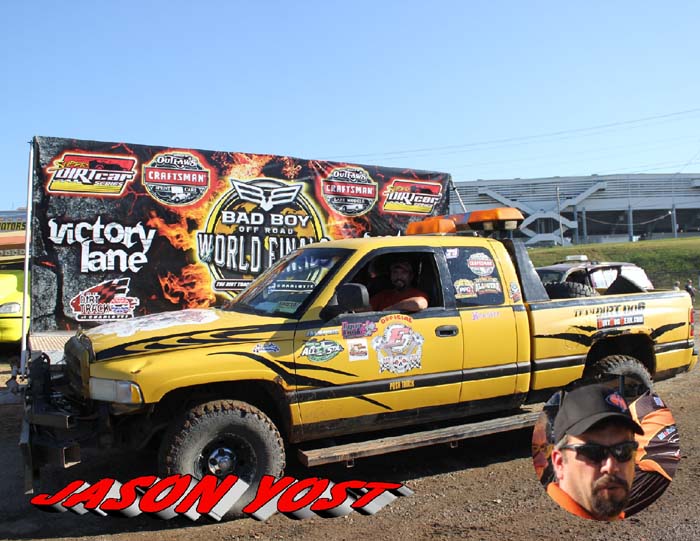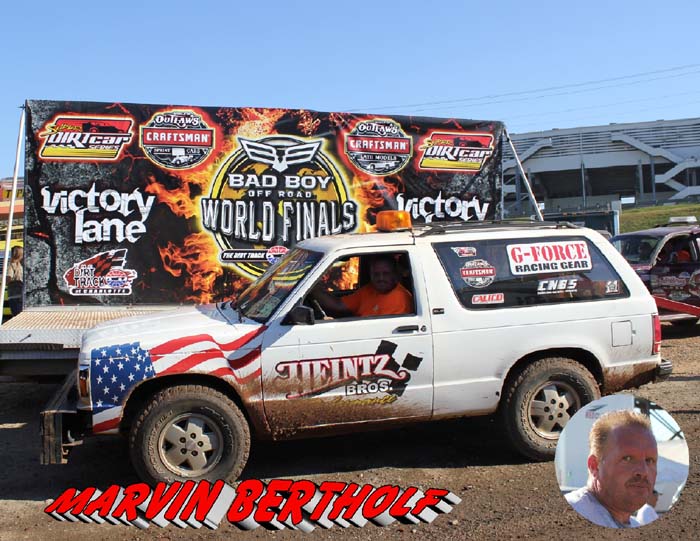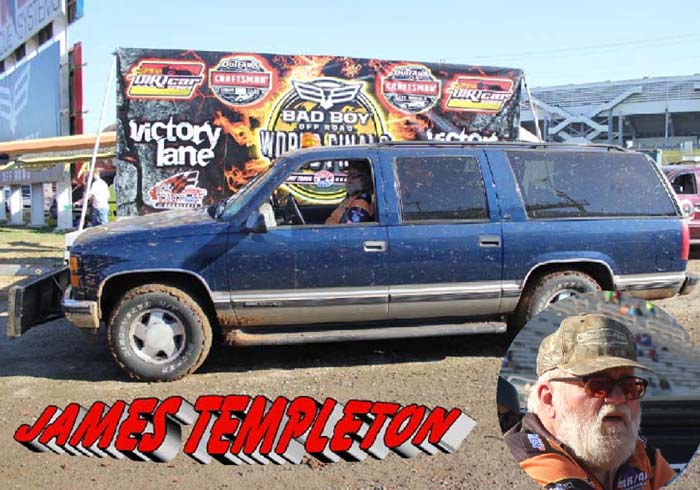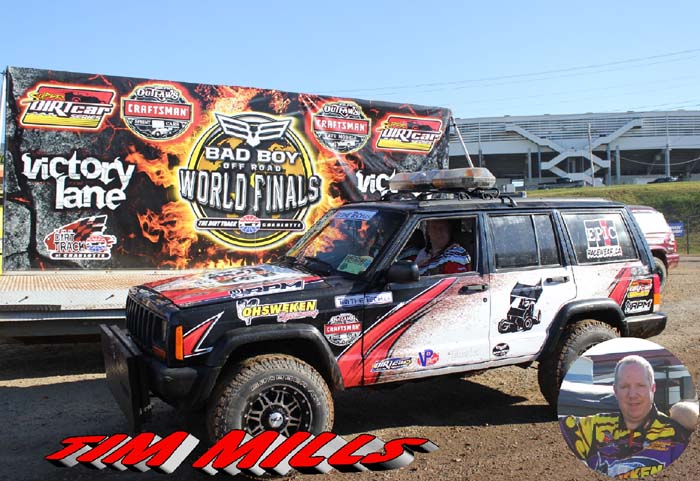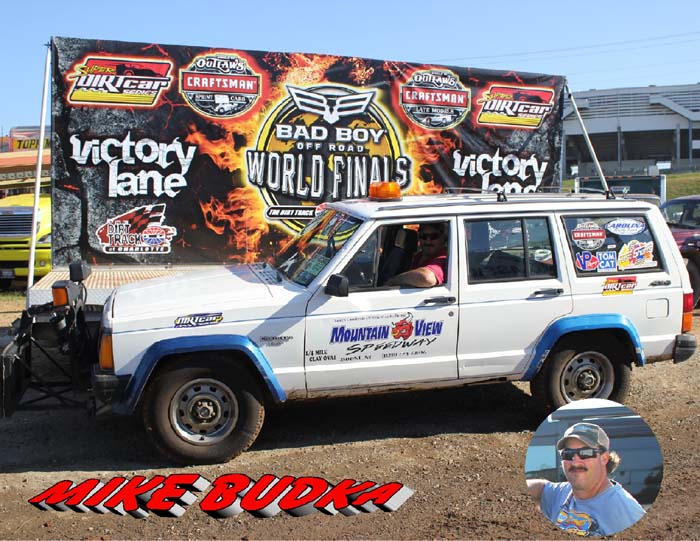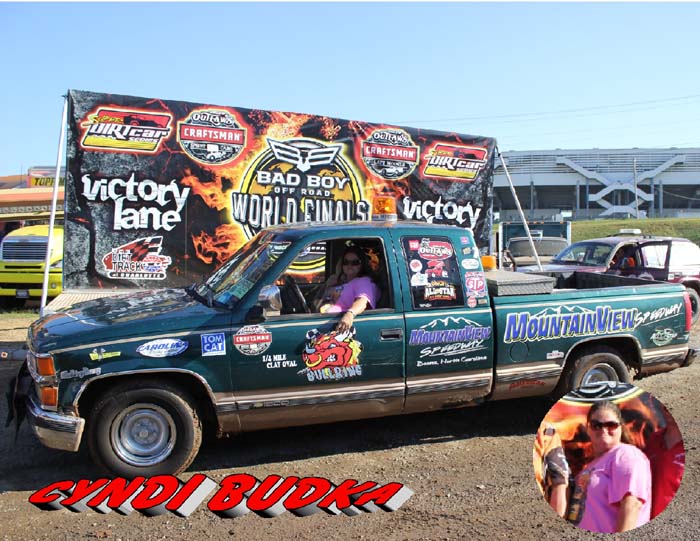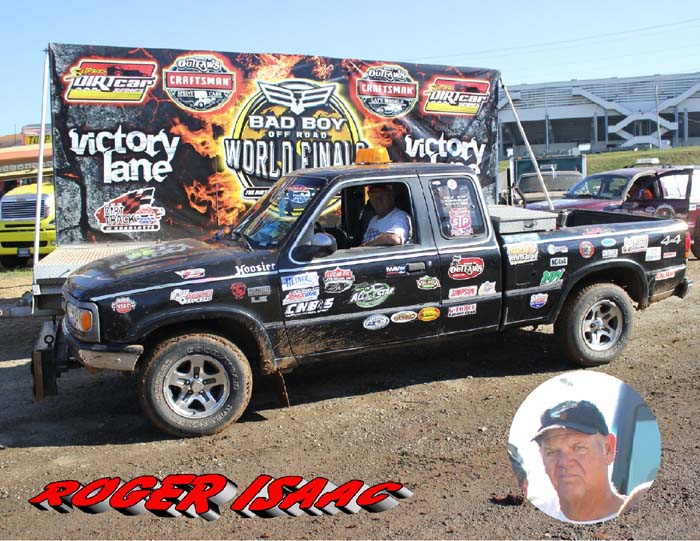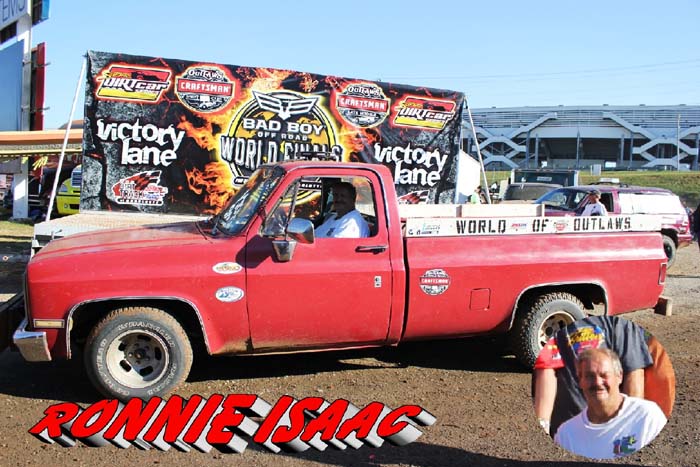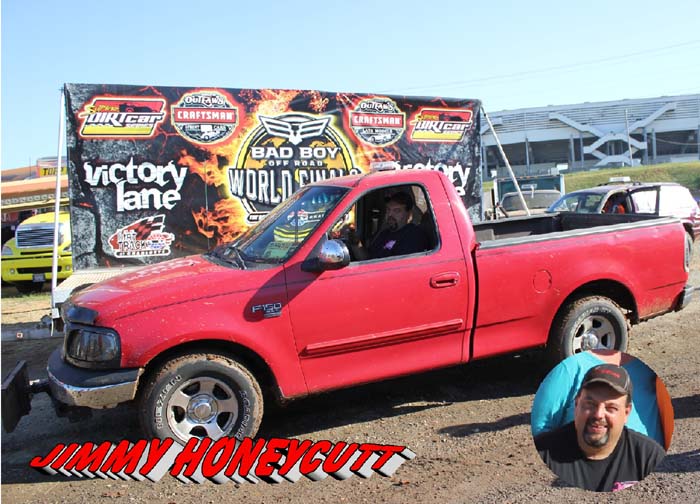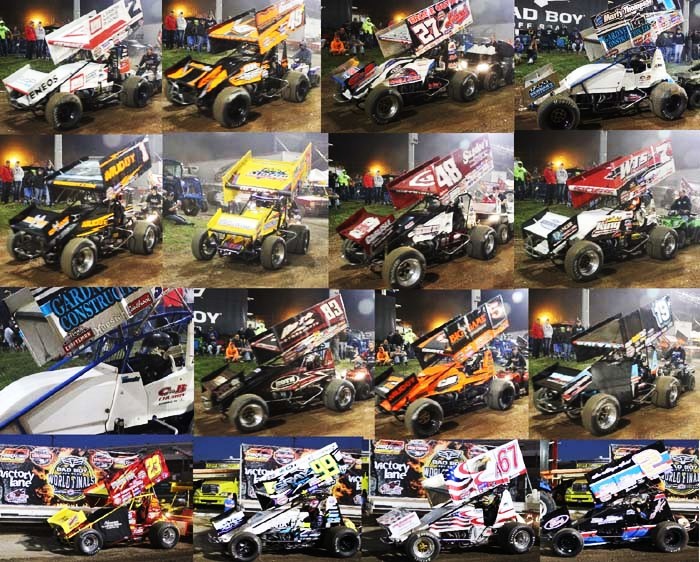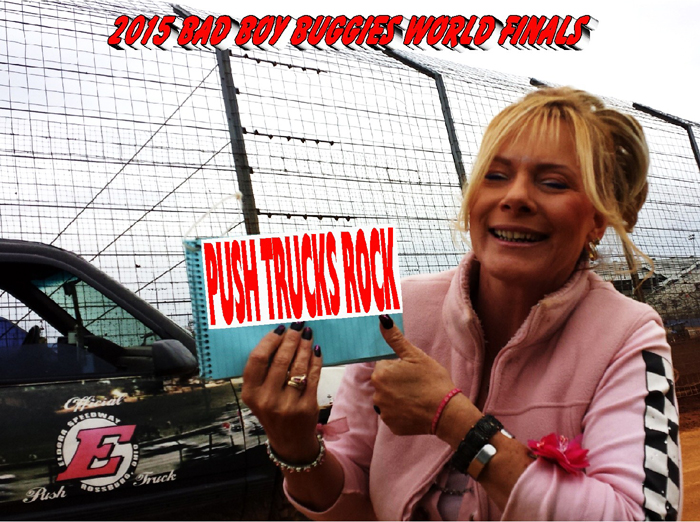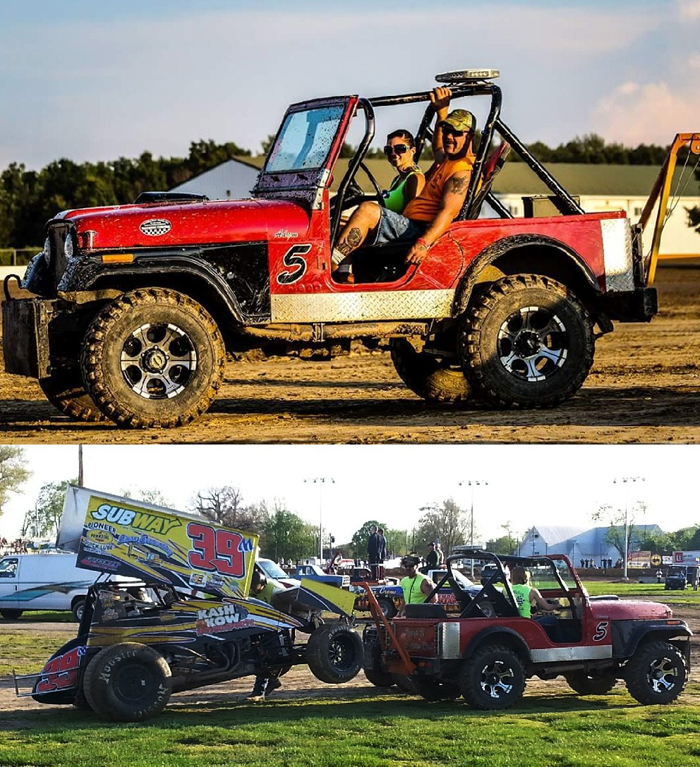 ADAM HILL FROM FREMONT, OHIO AND HIS 1981 CJ-5 WITH A 383 STROKER ENGINE..HIS HOME TRACKS ARE FREMONT SPEEDWAY AND ATICA RACEWAY..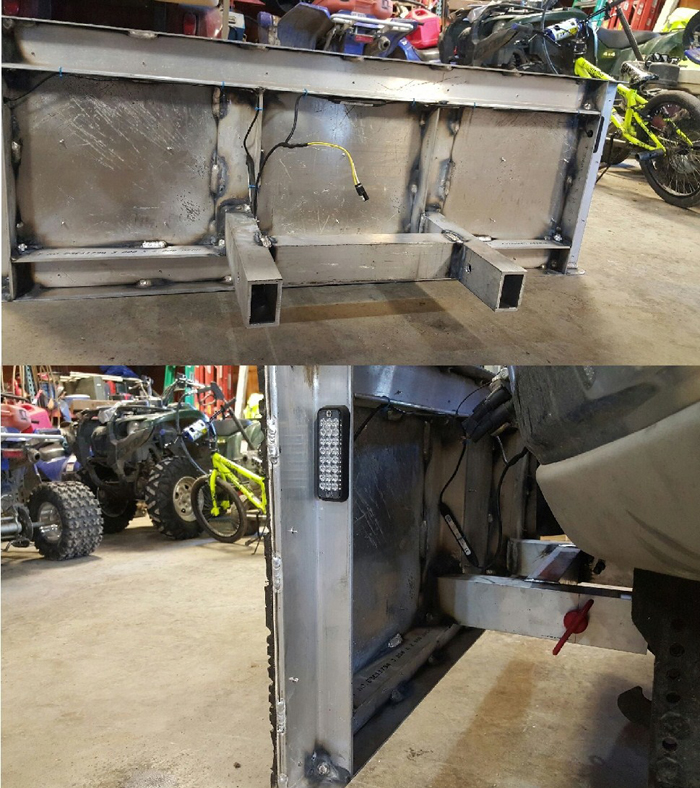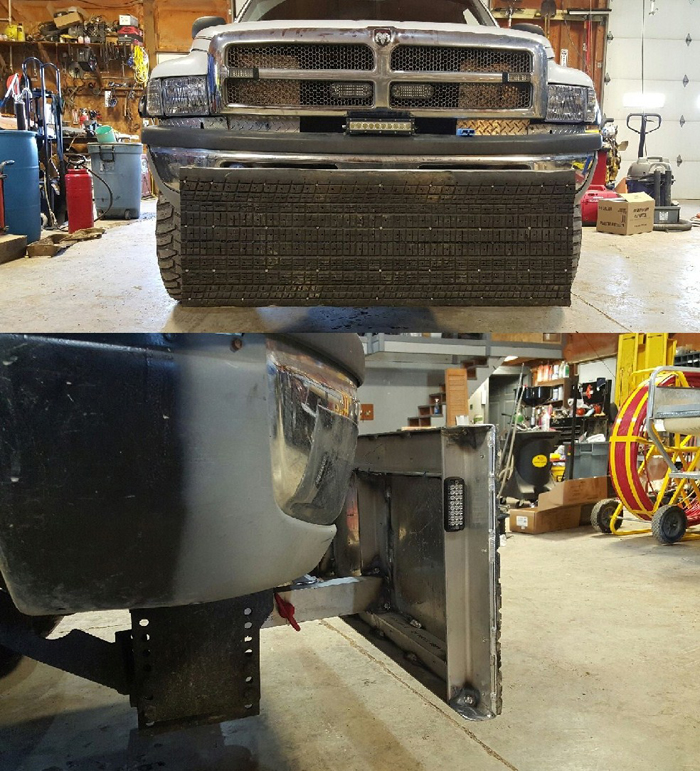 THE NEW ALUMINUM FRAMED BUMPER OF ANTHONY "AJ" EDGAR FROM MARTINSVILLE, INDIANA..("AJ" Edgar photo)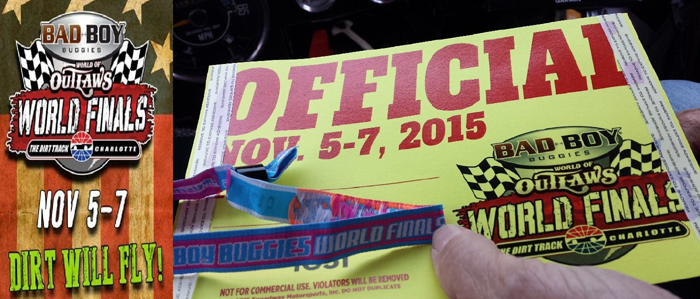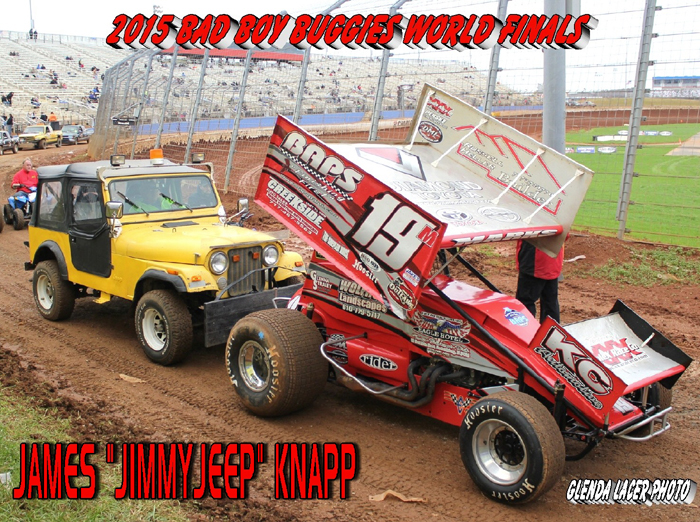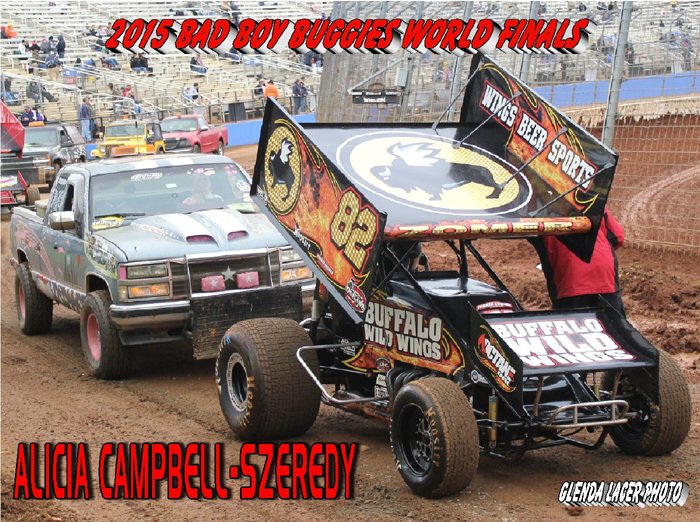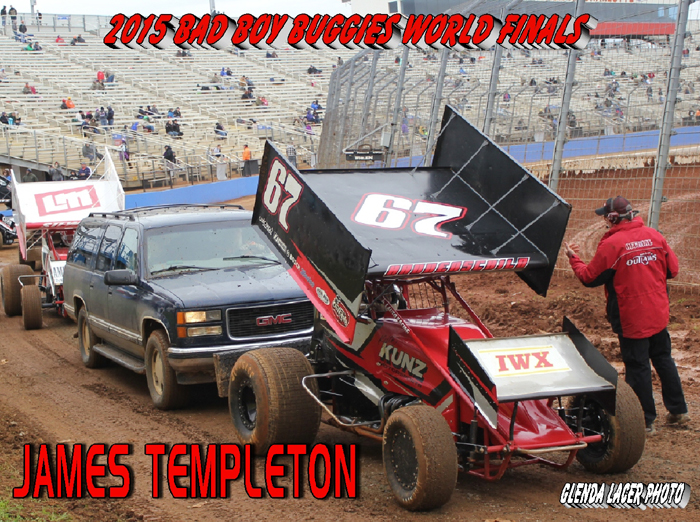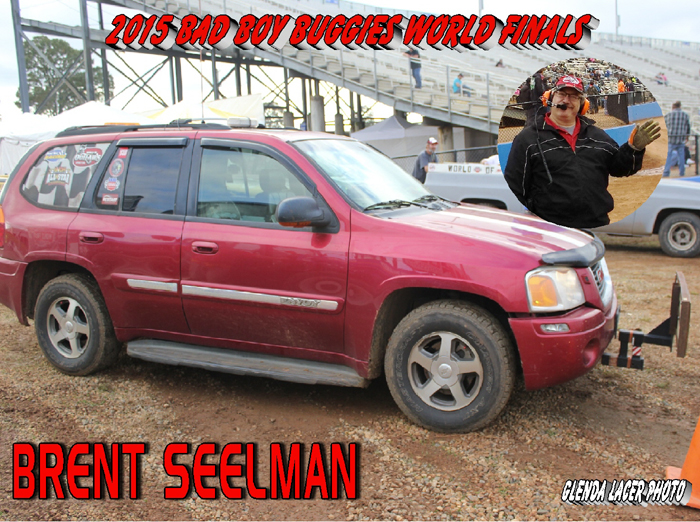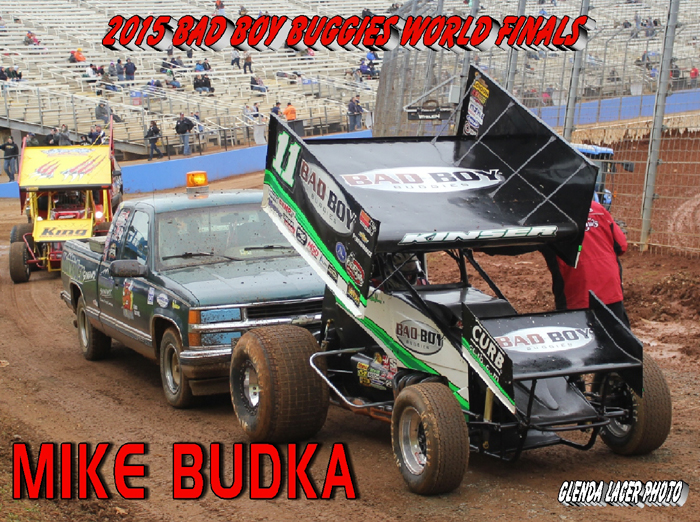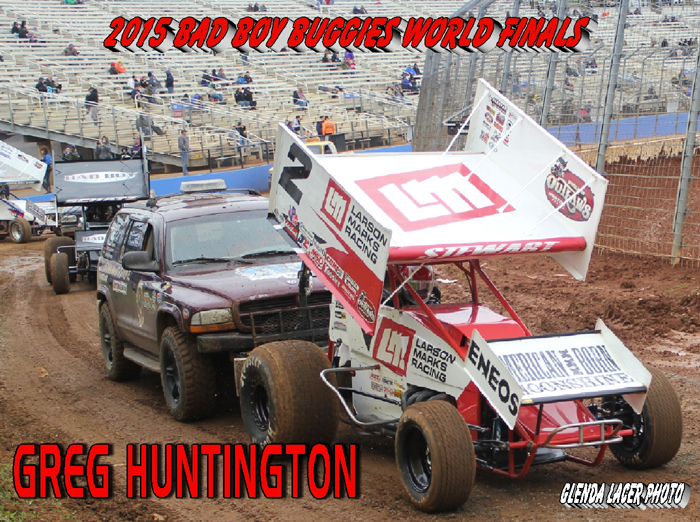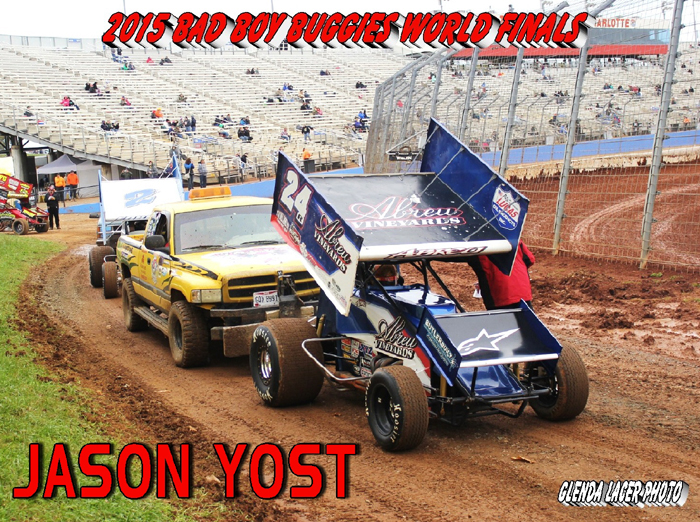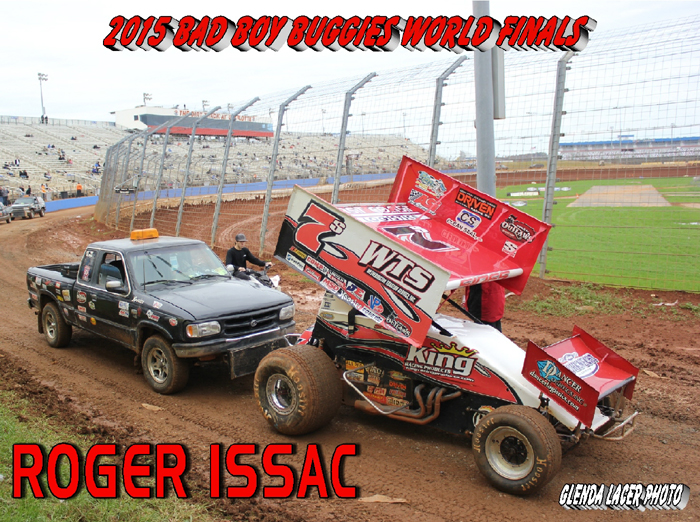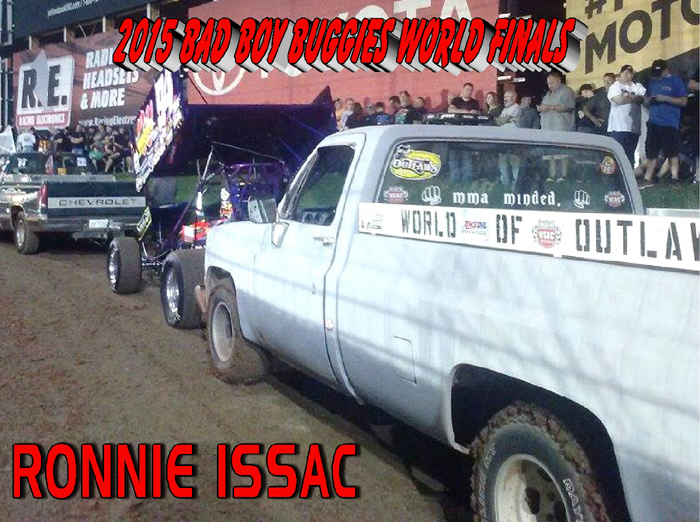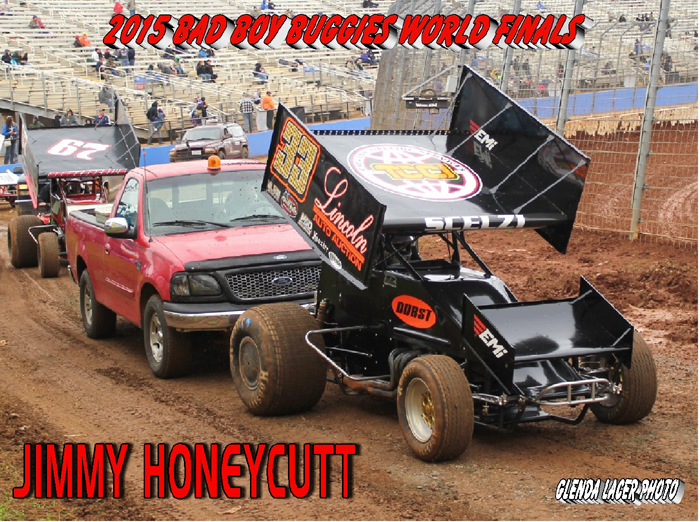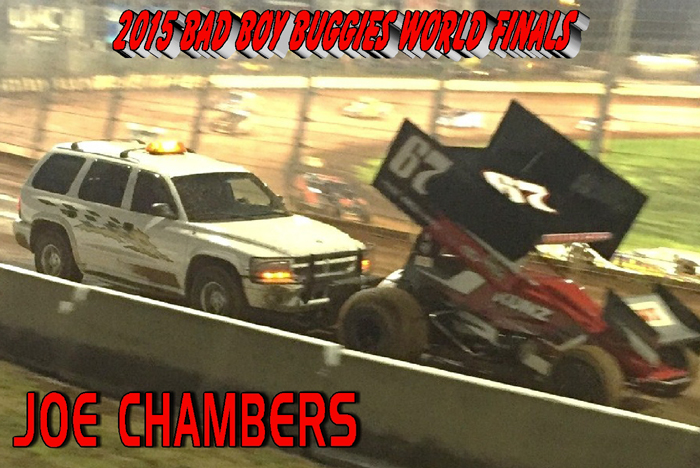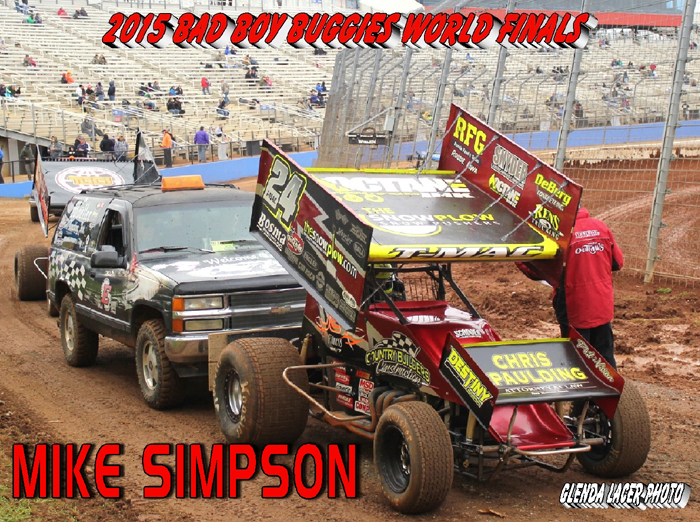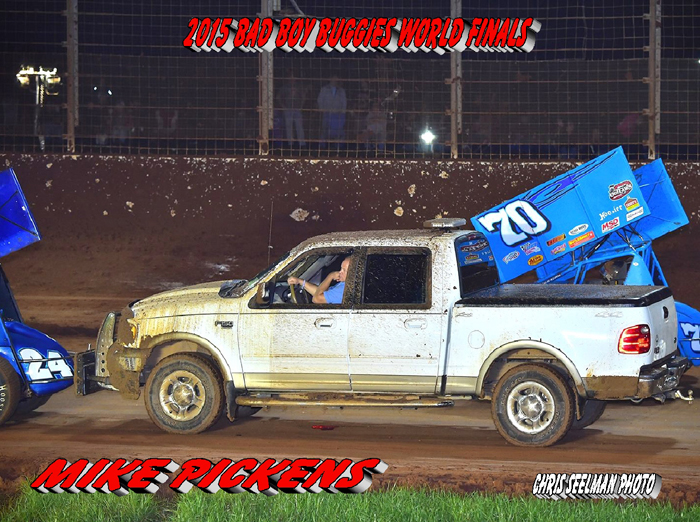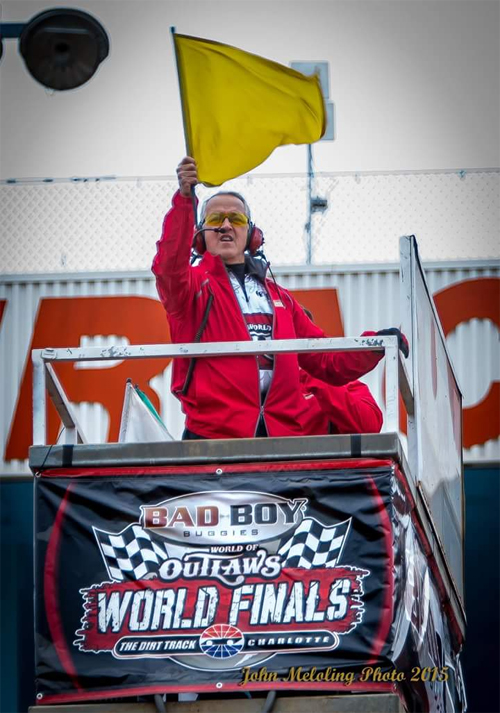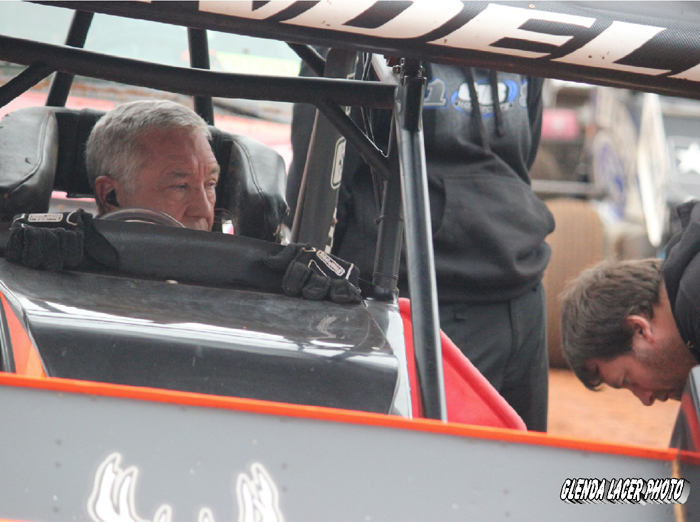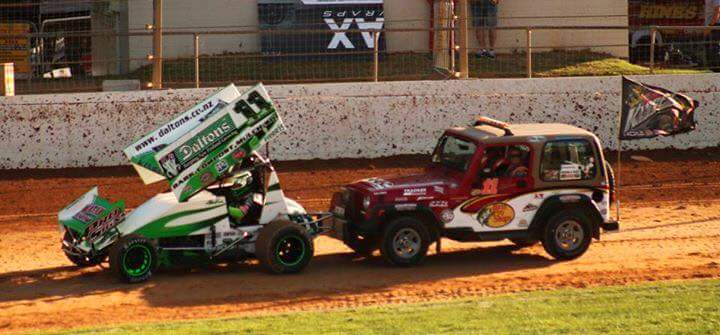 DES HARRIS PUSHING OFF STEVE KINSER IN NEW ZELAND..(Des Harris photo)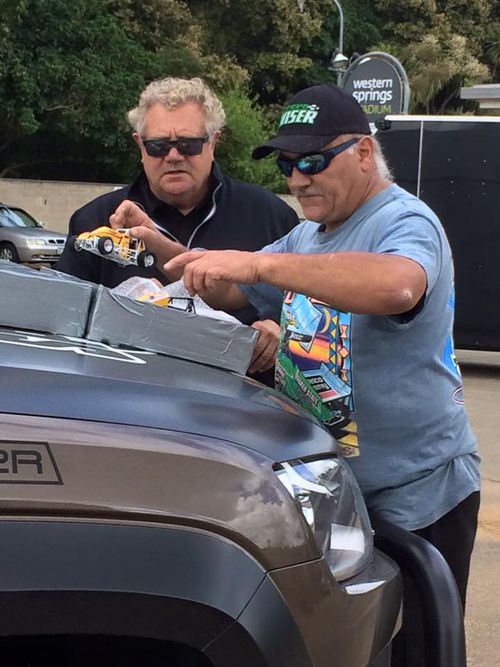 DES IS A HUGE FAN OF STEVE KINSER AS THEY GO THROUGH SOME OF HIS MEMORABILLA..(Des Harris photo)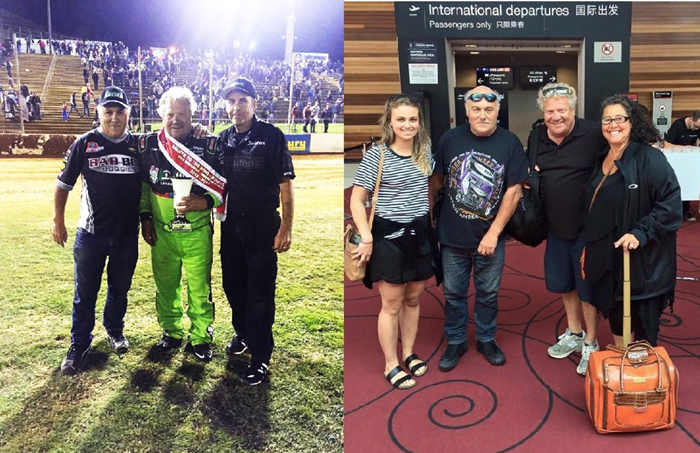 STEVE KINSER WINS IN NEW ZELAND AND DES HARRIS AT THE AIRPORT AS STEVE LEAVES FOR HOME..(Des Harris photo)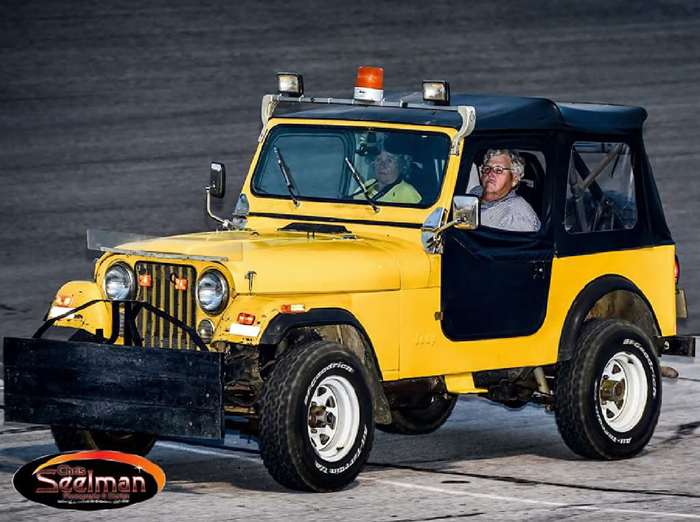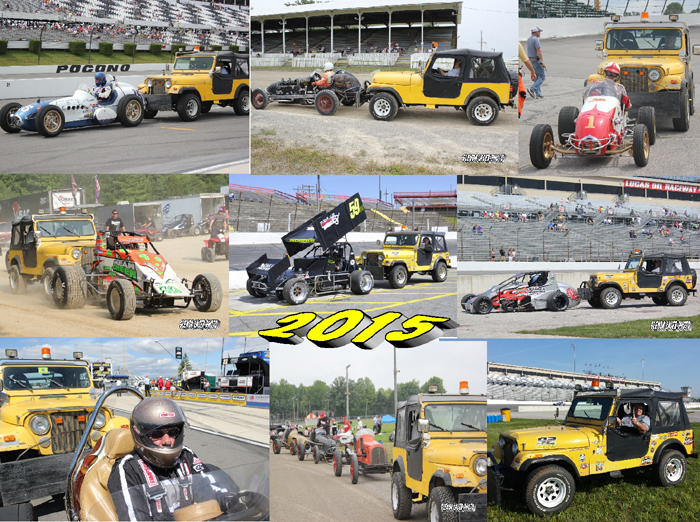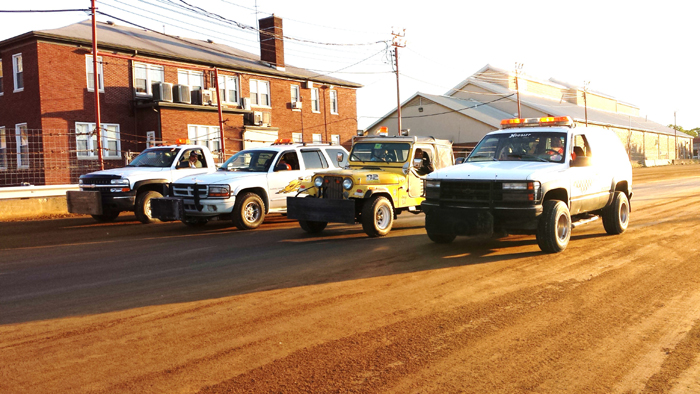 OUR PUSHING CREW AT THE USAC HOOSIER 100 AT THE INDIANA FAIRGROUNDS MILE..RAY MARKUNAS, JOE CHAMBERS, JIMMYJEEP, AND GLENNA DEZARN AND DRIVER BRIAN TAYLOR..(Joe Chambers photo)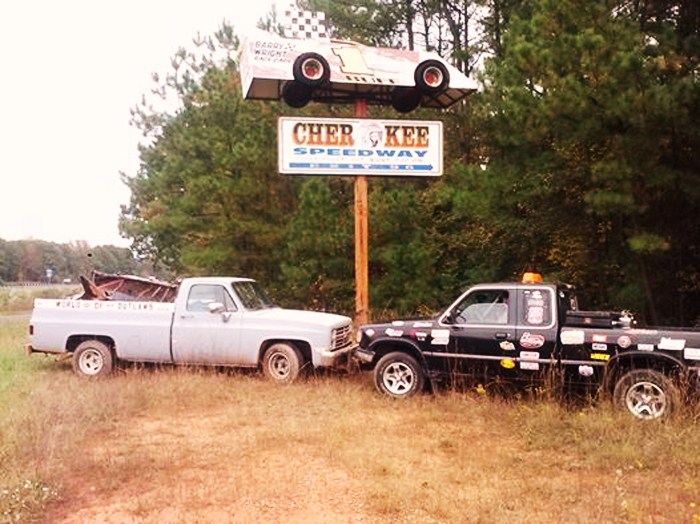 RONNIE AND ROGER ISSAC AT CAROLINA SPEEDWAY..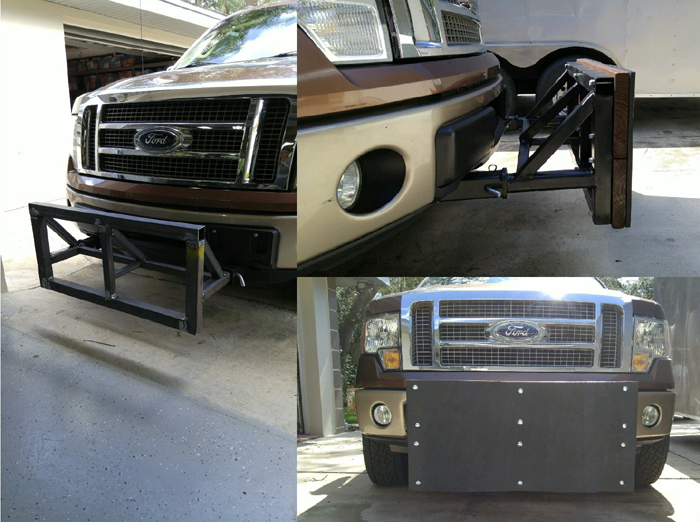 PHIL PETES NEW BUMPER..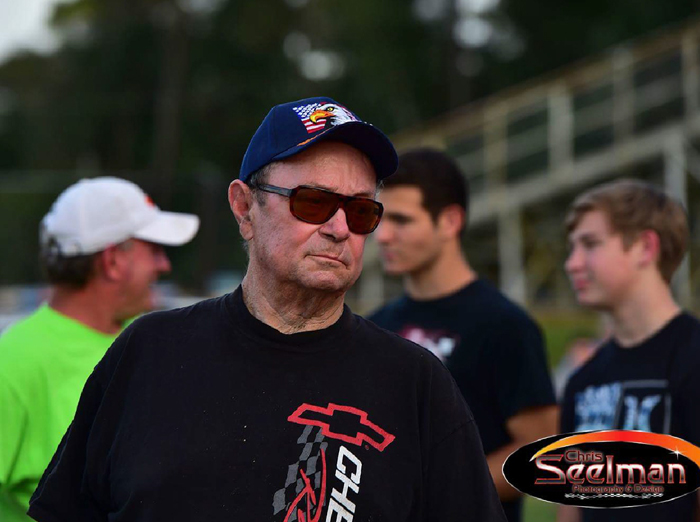 PUSHER CHARLIE SHARP HAS RETURNED TO THE FLORIDA TRACKS AFTER A LONG MEDICAL PERIOD..(Chris Seelman photo)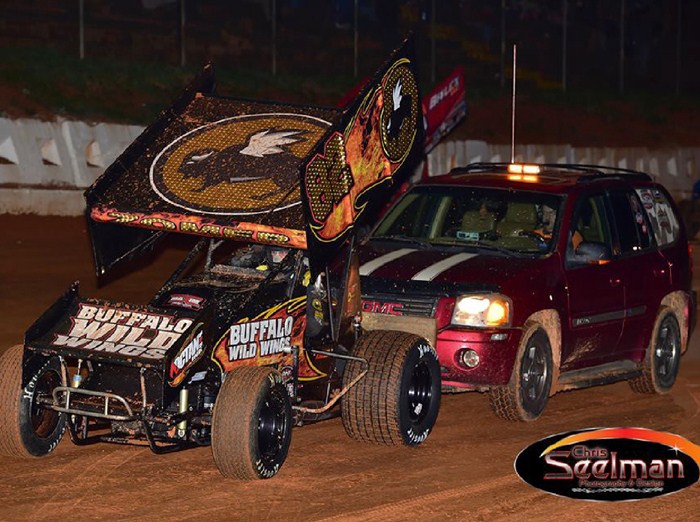 BRENT SEELMAN AT WORK AT CAROLINA SPEEDWAY..(Chris Seelman photo)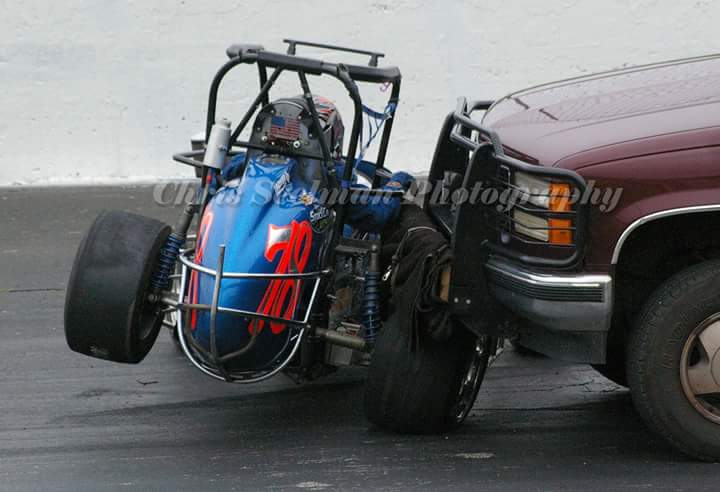 DON'T LET THIS HAPPEN.IF YOU DON'T FEEL RIGHT WITH THE PUSH BACK OFF..(Chris Seelman photo)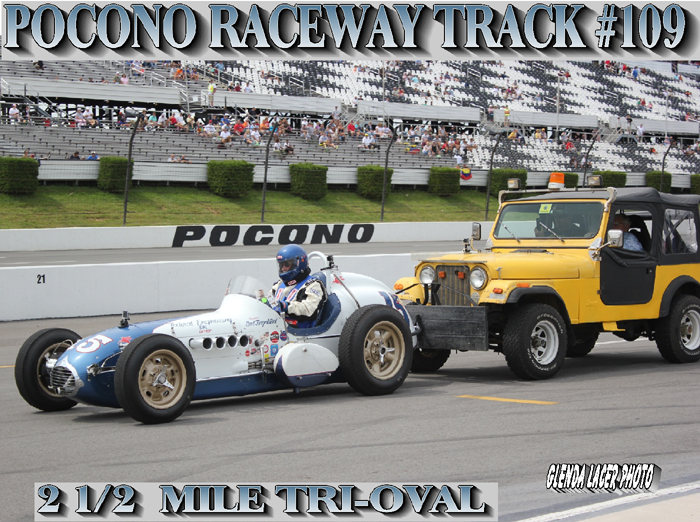 TRACK #109 ON MY LIST OF TRACKS I HAVE PUSHED AT..POCONO RACEWAY IS HUGE AND I WAS ABLE TO MAKE TO TRIPS AROUND THE 2 1/2 MILE OVAL..(Glenda Lacer photo)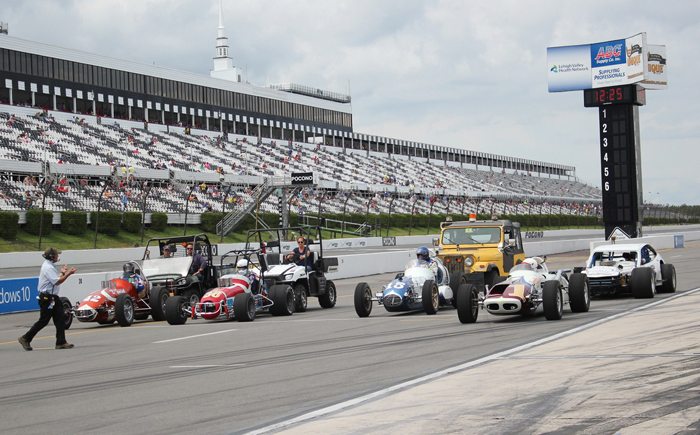 SUNDAYS FINAL SVRA OVAL TRACK EXHIBITION RUN AT POCONO RACEWAY..(Glenda Lacer photo)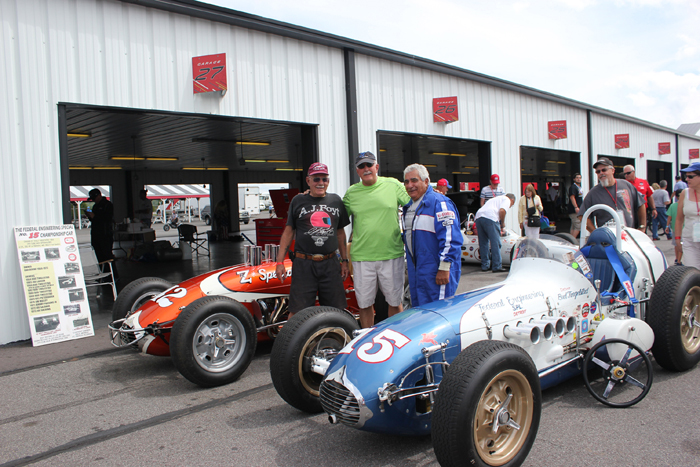 MY ITALIAN PISANS OF TEAM MONDO..JOE MONDO, PAUL MONDO, AND TONY COLLUCCI..(Glenda Lacer photo)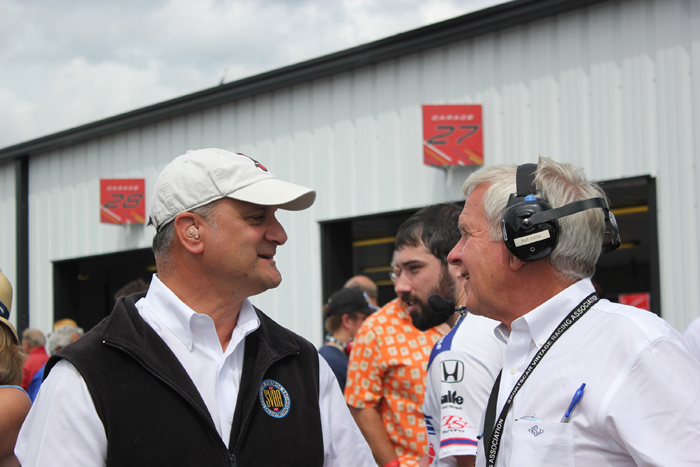 SVRA PRESIDENT TONY PARELLA WITH SVRA COMPETITION DIRECTOR RAY SNOWDON..(Glenda Lacer photo)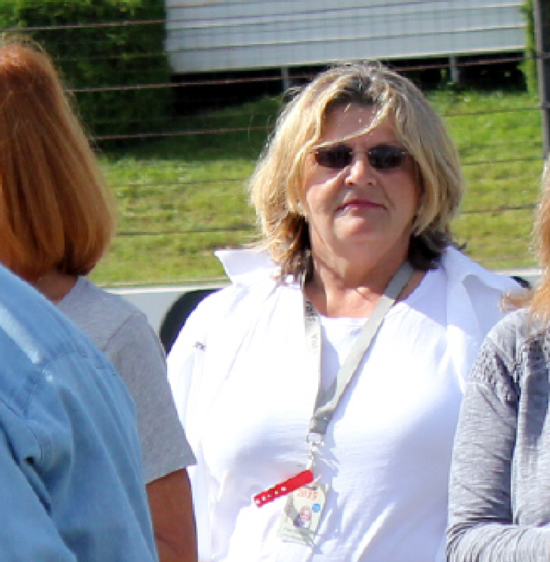 PAM SHATRAW FROM SVRA SET UP THE HISTORICAL OVAL TRACK CARS FOR POCONO..(Glenda Lacer photo)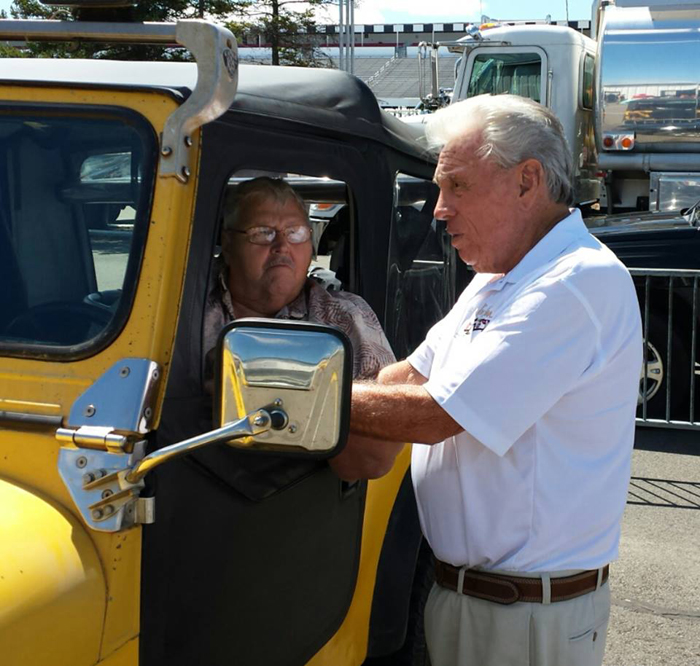 I GOT TO MEET KEN BRENN A LIVING LEGEND FROM NEW JERSEY..(Glenda Lacer photo)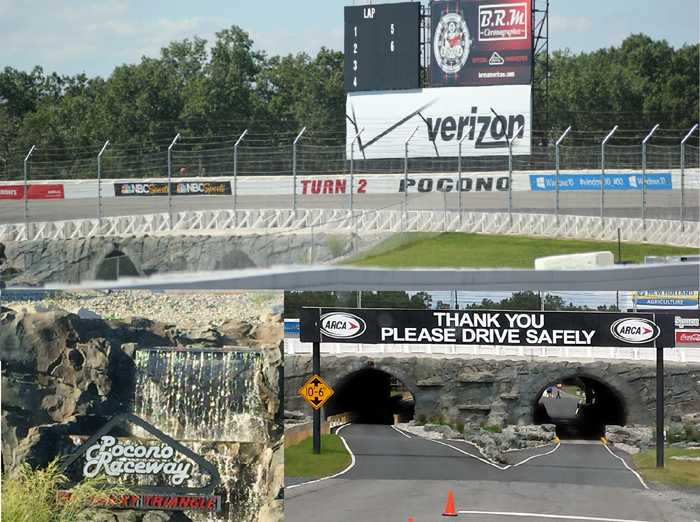 THE TUNNEL TURN AT POCONO FROM ABOVE AND BELOW..(Glenda Lacer photo)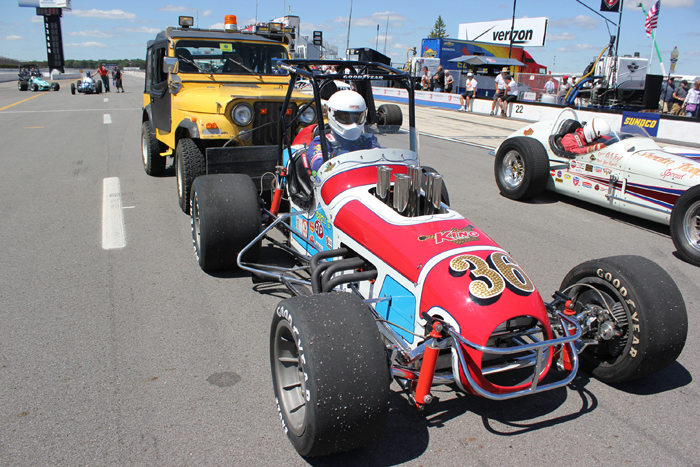 THIS IS GEORGE EDWARD'S 1972 GRANT KING SPRINGER FRONT END SPRINT CAR I AN PUSHING OFF ON THE HUGE PIT ROAD..(Glenda Lacer photo)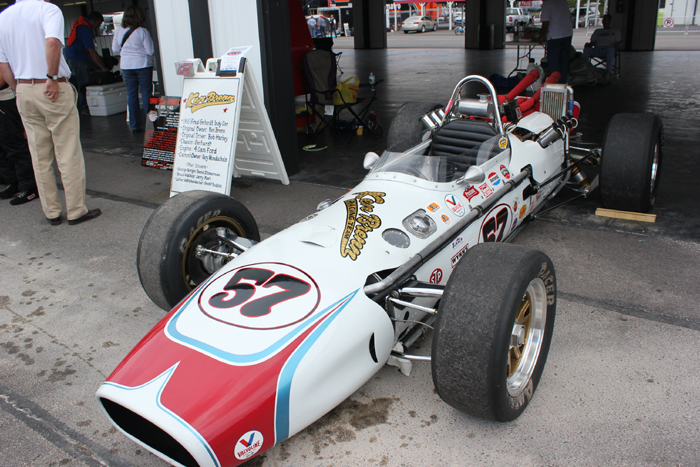 KEN BRENN'S FORMER 1966 GERHARDT 255 INJECTED 4 CAM FORD ENGINE INDYCAR NOW OWNED BY GARY MONDSCHEIN..(Glenda Lacer photo)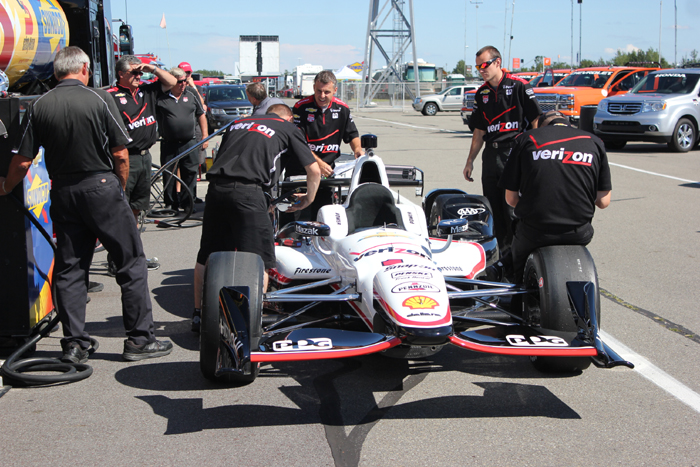 INDYCAR WAS RUNNING AT POCONO WHILE WE WERE THERE..THIS IS THE #1 DRIVEN BY WILL POWER..(Glenda Lacer photo)
REFUELING PRACTICE FOR THE A.J. FOYT ENTERPRISES CAR DRIVEN BY JACK HAWKSWORTH..(Glenda Lacer photo)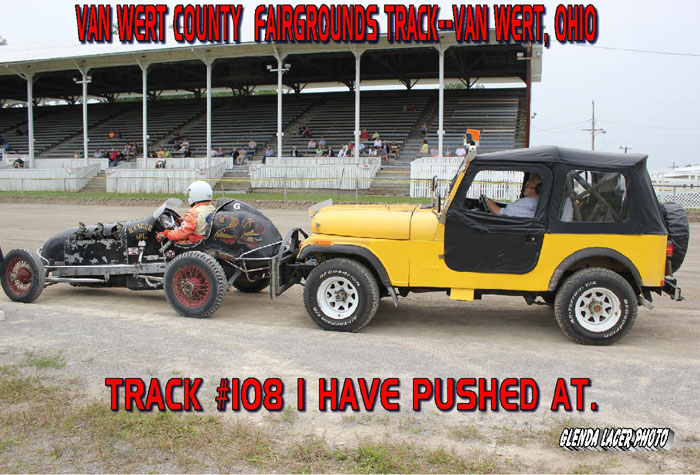 I FINALLY PUSHED AT MY 108th DIFFERENT RACE TRACK..IT TOOK 30 YEARS BUT I DID IT..(Glenda Lacer photo)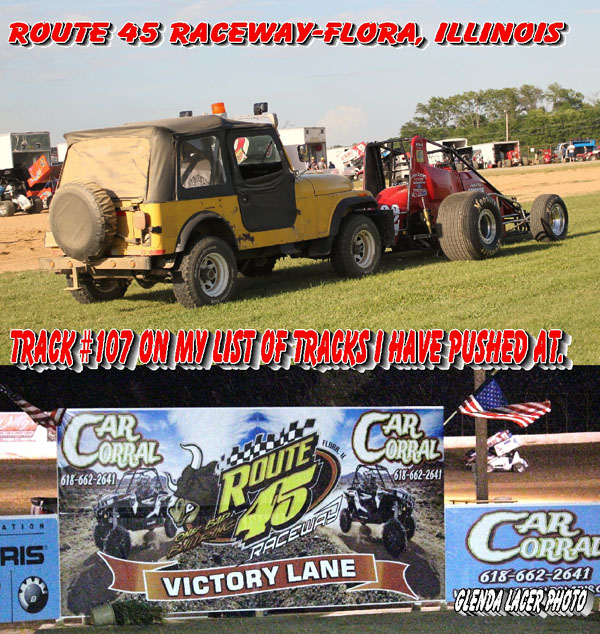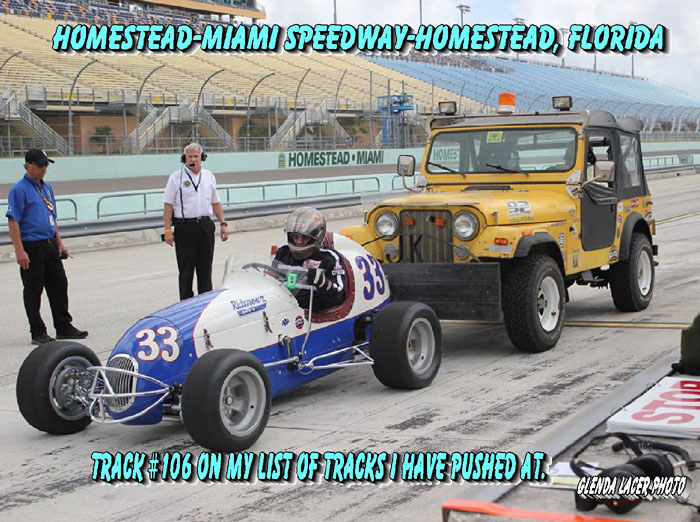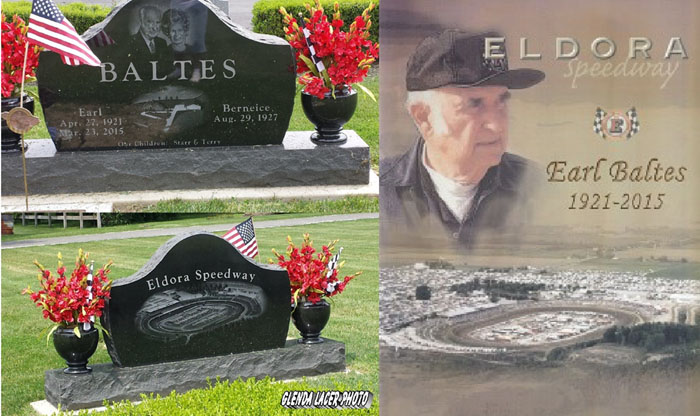 WE STOPPED IN BURKETTSVILLE, OHIO TO PAY OUR RESPECTS TO UNCLE EARL BALTES THIS SUMMER..THE CEMETERY IS A FEW MILES NORTH OF ELDORA SPEEDWAY..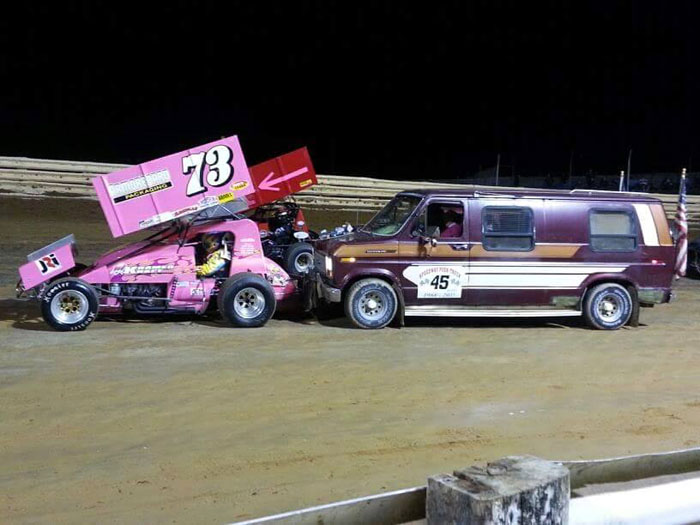 JIM "SLIPPERY" SNYDER FROM SELINSGROVE, PA IS PUSHING FOR HIS 47th YEAR IN 2015..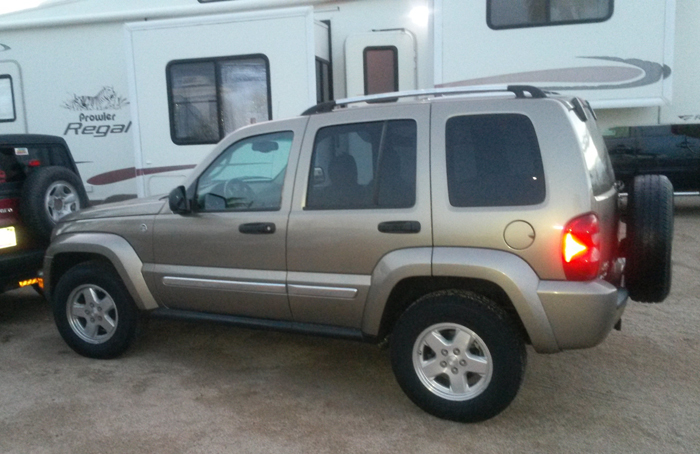 Darrell Kortgard's new push truck is a diesel powered 2005 Jeep Liberty..It has great torque and gets 25 mpg city and 30 hwy..With the diesel it can idle all day long with the A/C on for these Arizona summer days and run the heater all night during the cold weather if he you pushes in the winter time.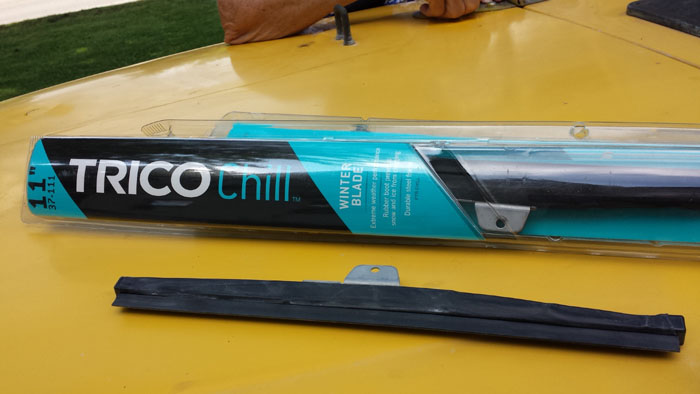 I HAVE FOUND THAT USING WINTER WIPER BLADES LAST LONGER WIPING THE MUD..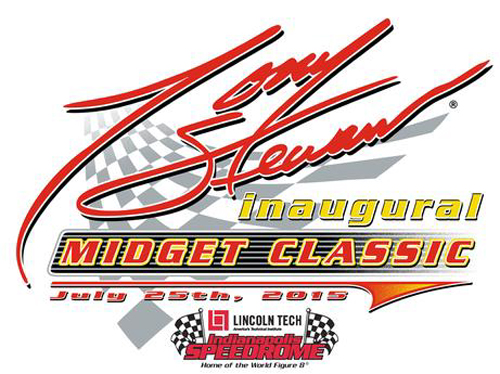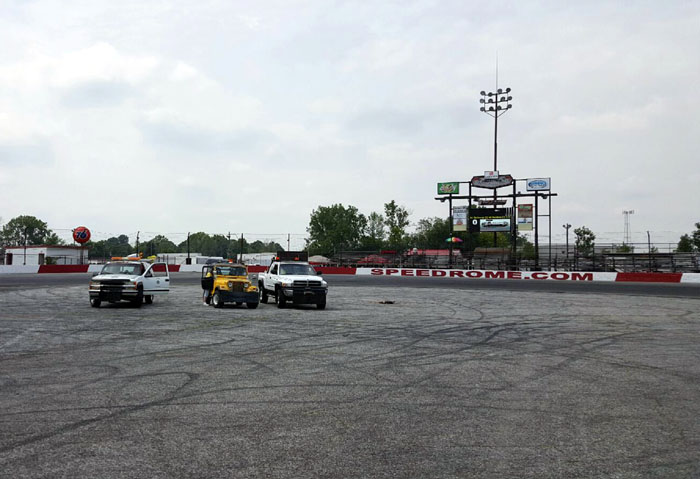 WE HAD A FOUR HOUR PRACTICE ON FRIDAY NIGHT..SATURDAY STARTED AT 9am AND THE FEATURE STARTED AT 9pm..(AJ Edgar photo)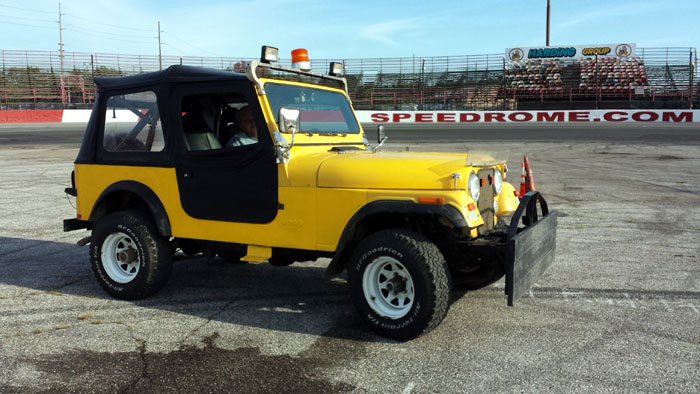 THE TRACK TEMPERATURE WAS 130 DEGREES SO MY "WAR WAGON" GETS PRETTY HOT INsIDE..(Glenda Lacer photo)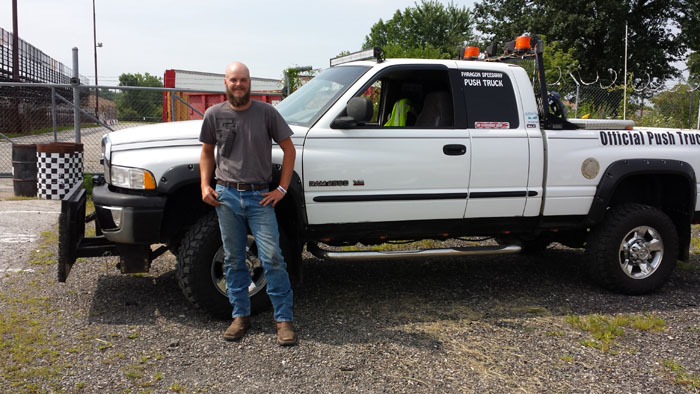 ANTHONY "AJ" EDGAR WHO PUSHES AT PARAGON SPEEDWAY SET UP OUR PUSH TRUCK CREW..(Glenda Lacer photo)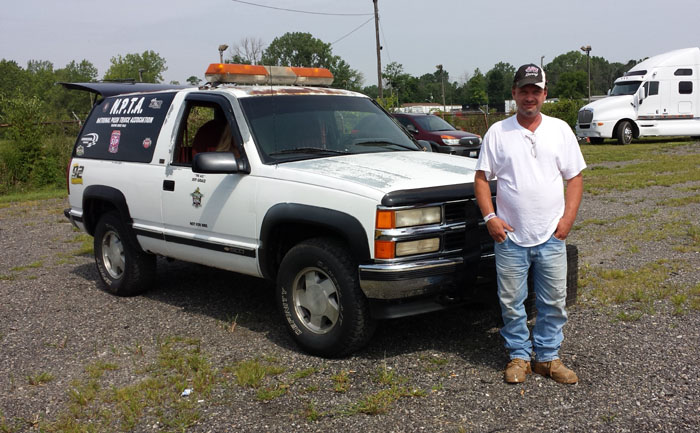 JEFF GRACE PUSHES AT THE WEEKLY LAWRENCEBUG SPEEDWAY SHOWS..(Glenda Lacer photo)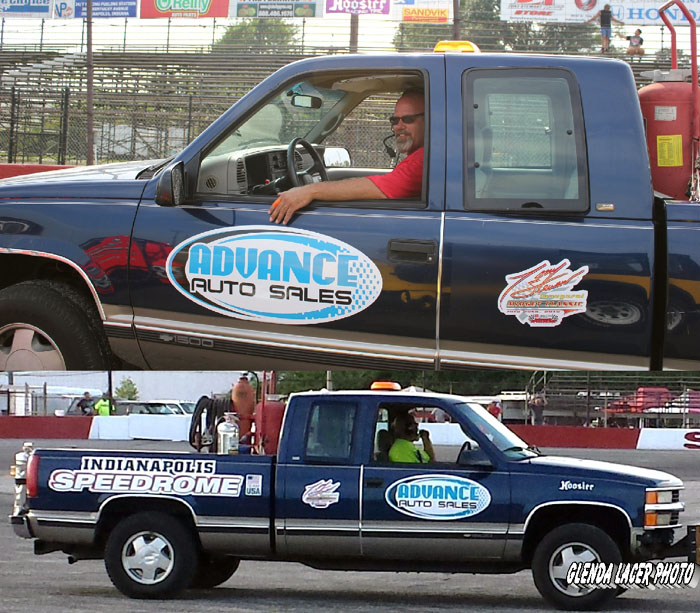 GERALD THOMPSON WORKS FOR THE 1/5 MILE INDIANAPOLIS SPEEDROME WHICH RUNS REGULAR FIGURE 8 RACES..(Glenda Lacer photo)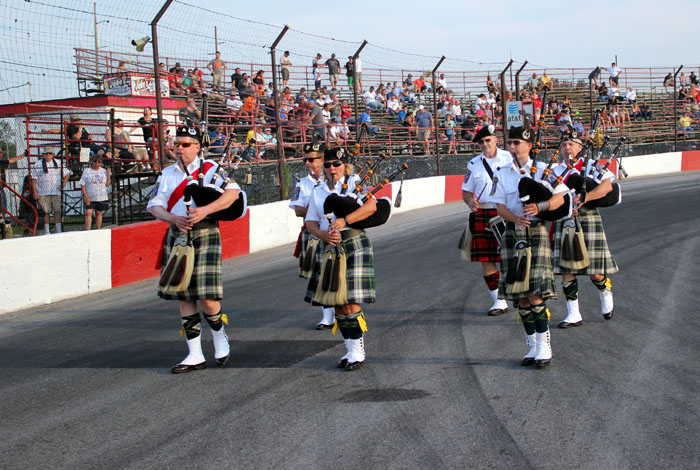 THE PIPERS WERE THERE FOR THE OPENING CEREMONIES..(Glenda Lacer photo)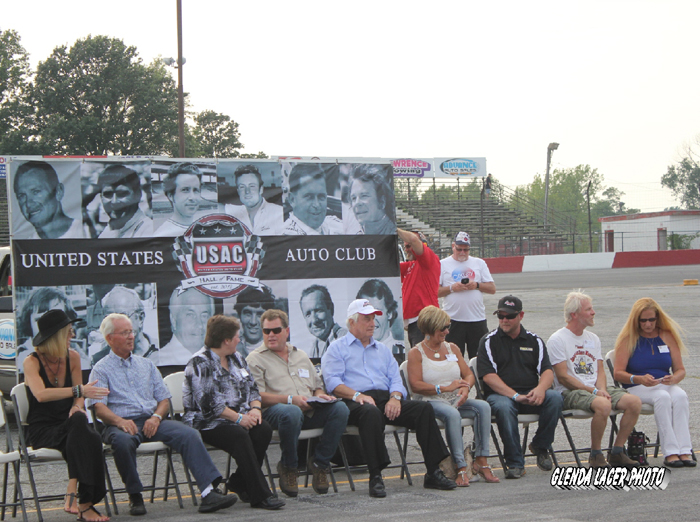 USAC HALL OF FAME INDUCTIES OR FAMILY..(Glenda Lacer photo)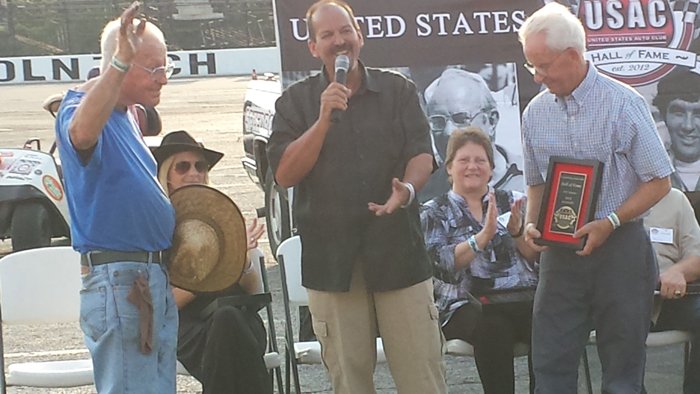 HALL OF FAMER MEL KENYON WITH MC JACK ARUTE AND NEWLY ELECTED DON KENYON..(Glenda Lacer photo)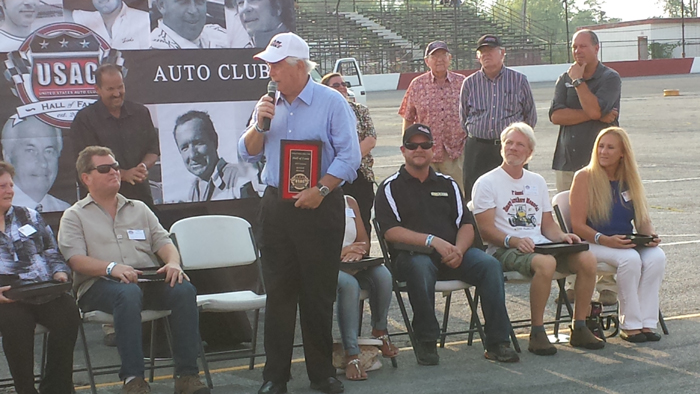 NEWLY ELECTED ROGER PENSKE IS A CLASS ACT..(Glenda Lacer photo)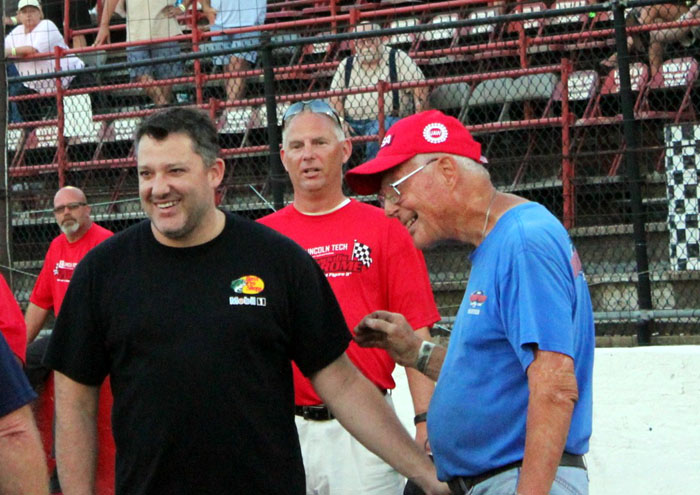 TONY STEWART WHO REALLY RESPECTS MEL KENYON HAD A PRIVITE MEETING WITH ALL THE DRIVERS BEFORE THE FEATURE..(Glenda Lacer photo)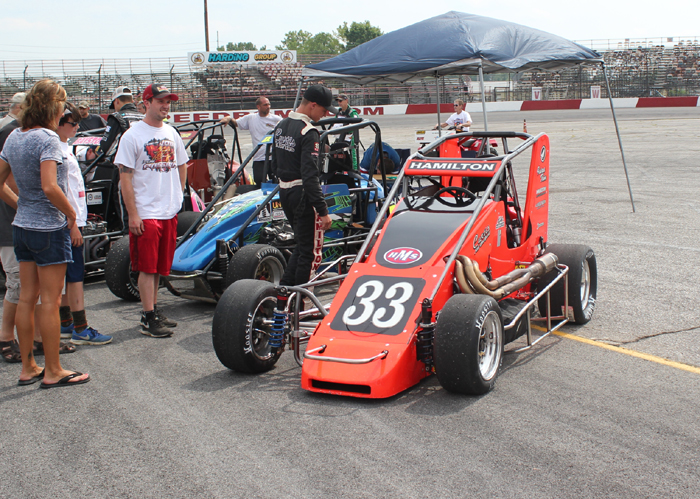 KYLE HAMILTON DOMINATED THE FEATURE FOR THE WIN..(Glenda Lacer photo)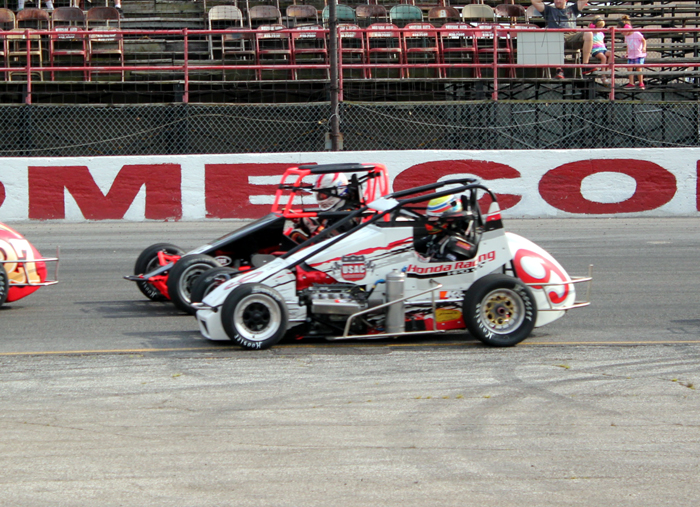 INDY CAR DRIVER GABBY CHAVEZ MADE HIS FIRST START IN A FRONT ENGINED MIDGET AND FINISHED FIFTH..(Glenda Lacer photo)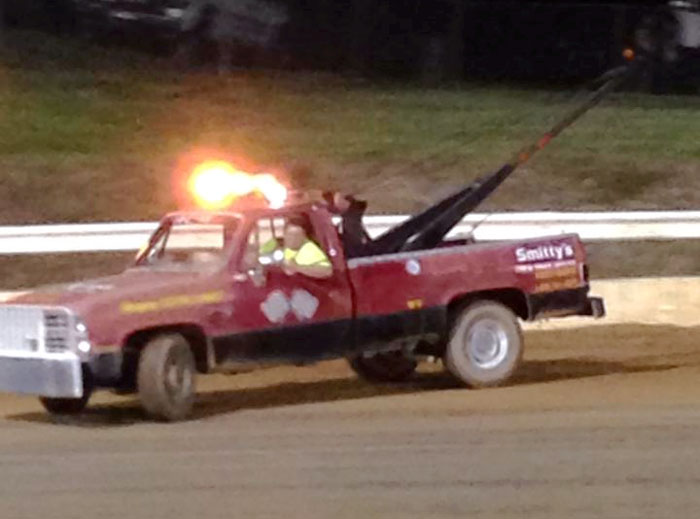 WE HAVE A NEW PUSHER AND ONE OF THE HAPPY HOOKERS..THIS IS ZACHARY HANSON FROM BEDFORD FAIRGROUND SPEEDWAY IN BEDFORD, PENNSYVANIA..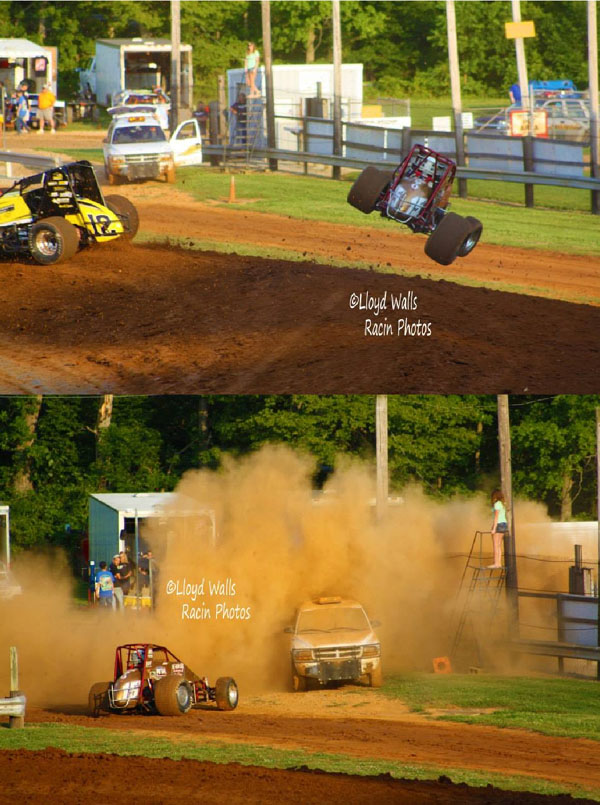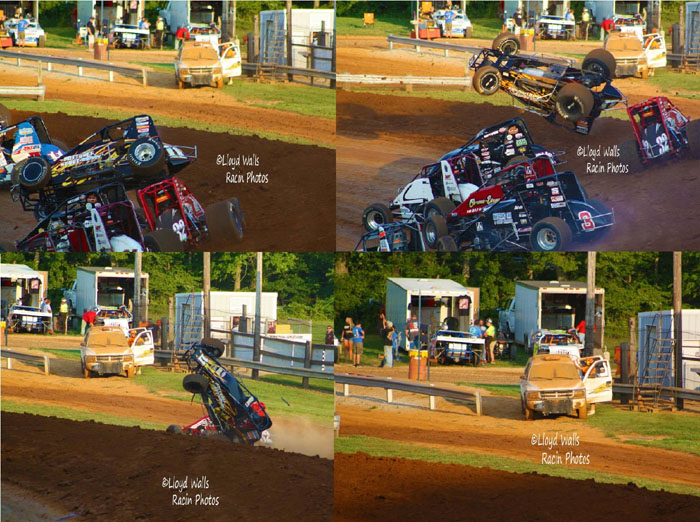 JOE CHAMBERS HAD ROUGH TIME THIS SUMMER KEEPING HIS TRUCK CLEAN AT BLOOMINGTON SPEEDWAY..

GENE LASKER'S PRETTY "RACING FOR AUTISUM" HAD A HARD TIME AT BUBBA RACEWAY PARK..

THESE ARE SOME OF MY PUSH TRUCK FAMILY THAT I WORKED WITH THIS YEAR IN INDIANA, FLORIDA, AND THE WORLD FINALS IN CHARLOTTE, NORTH CAROLINA..(Glenda Lacer photos)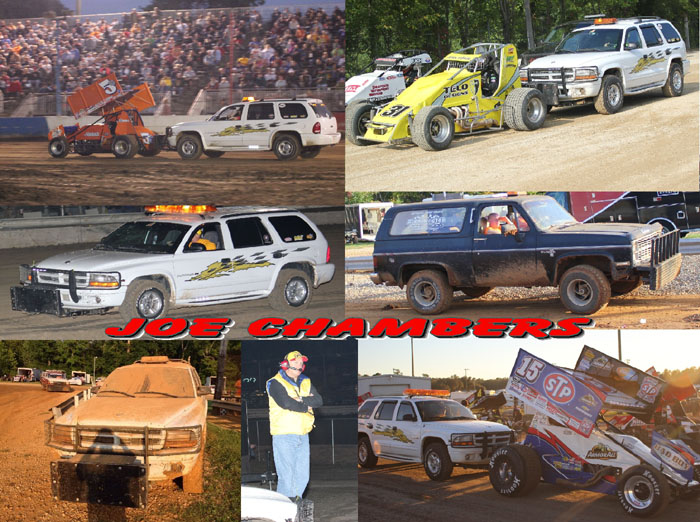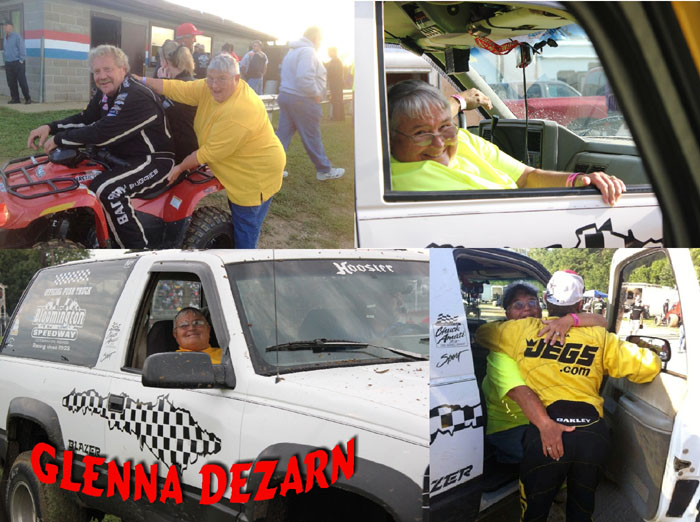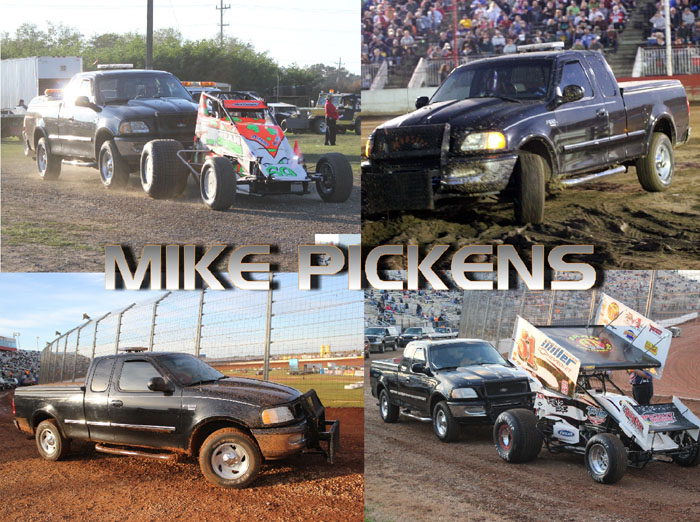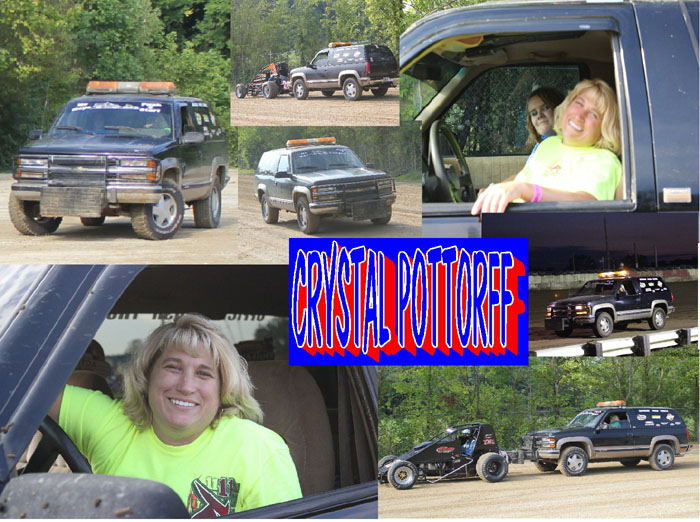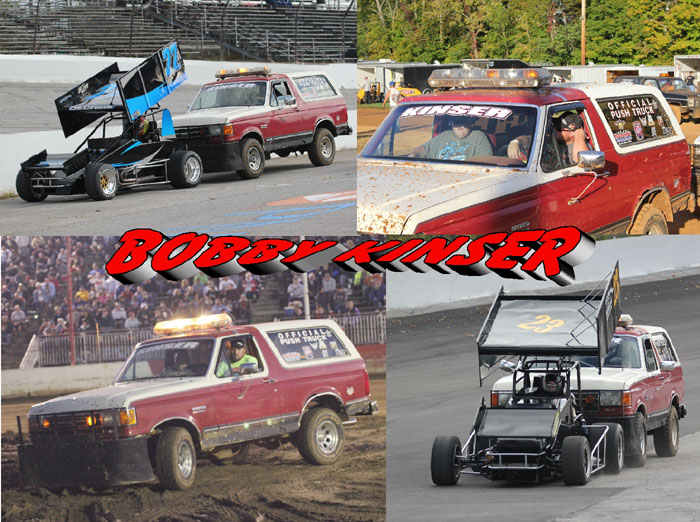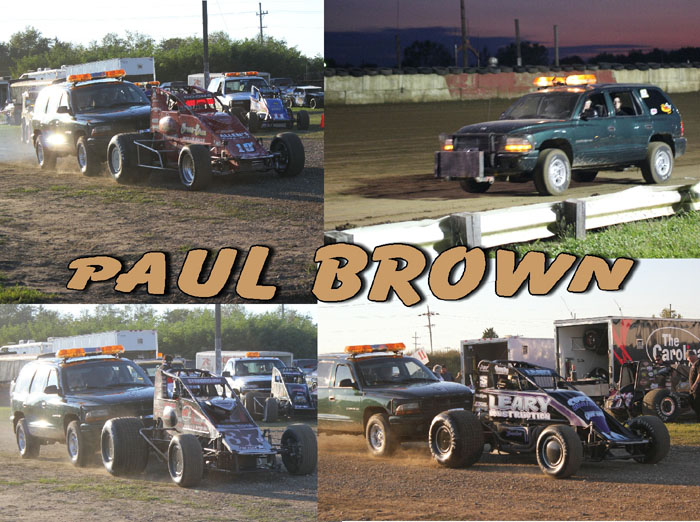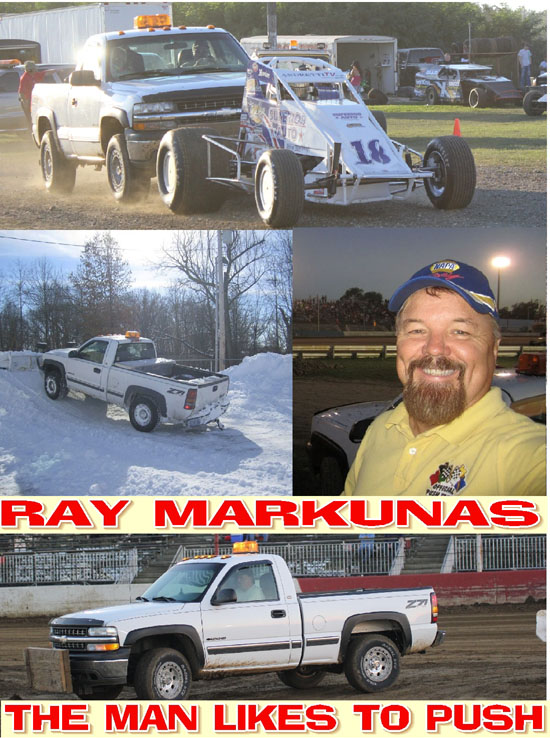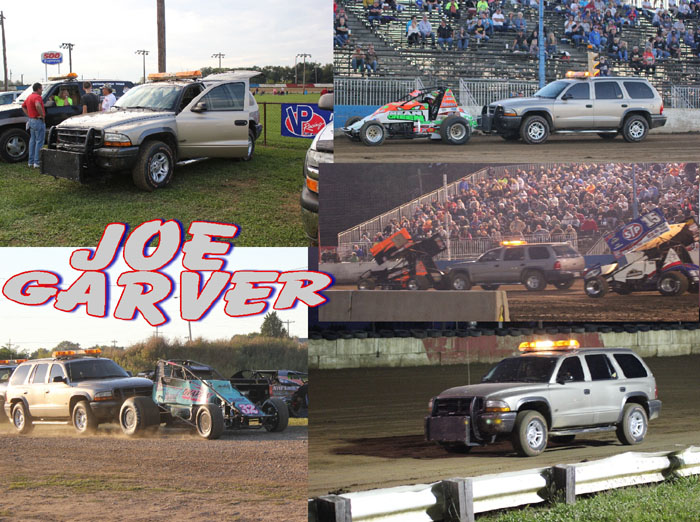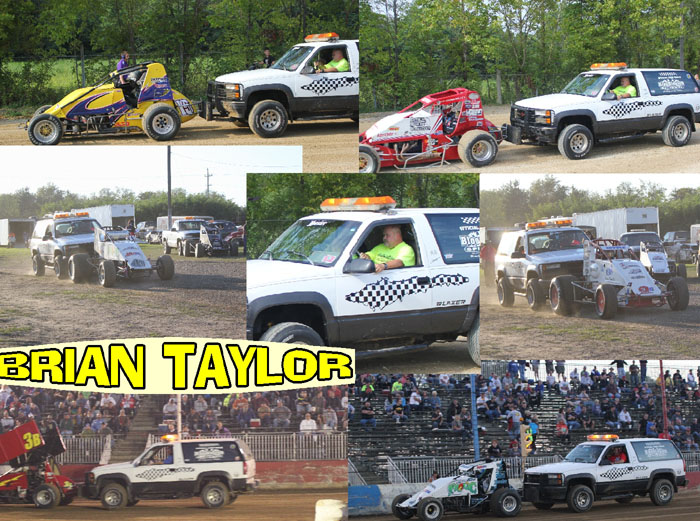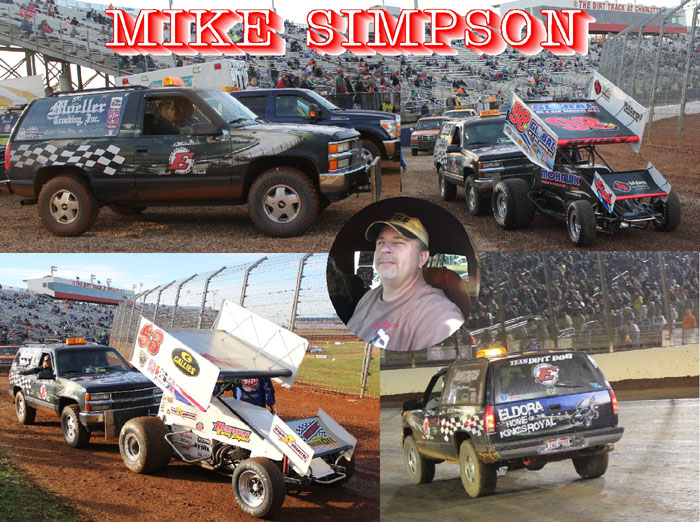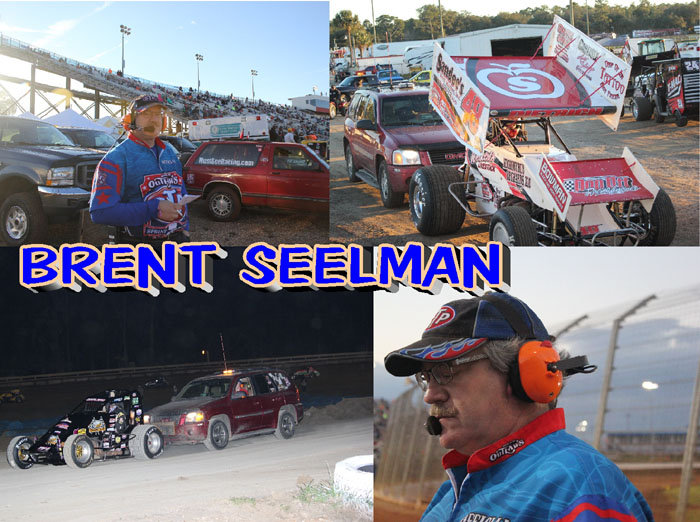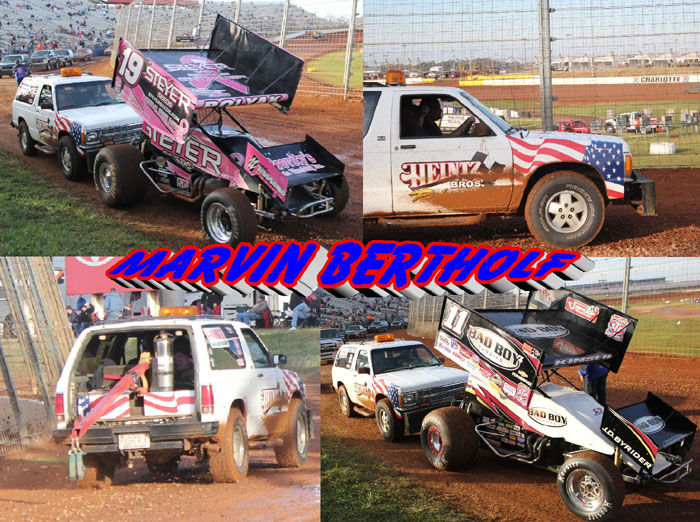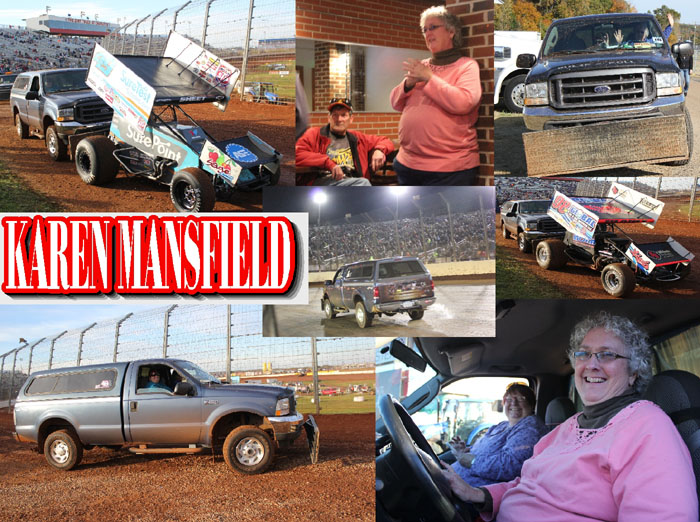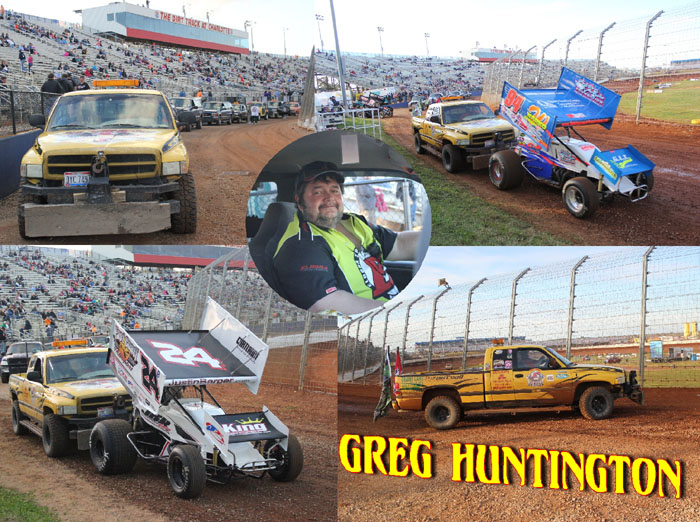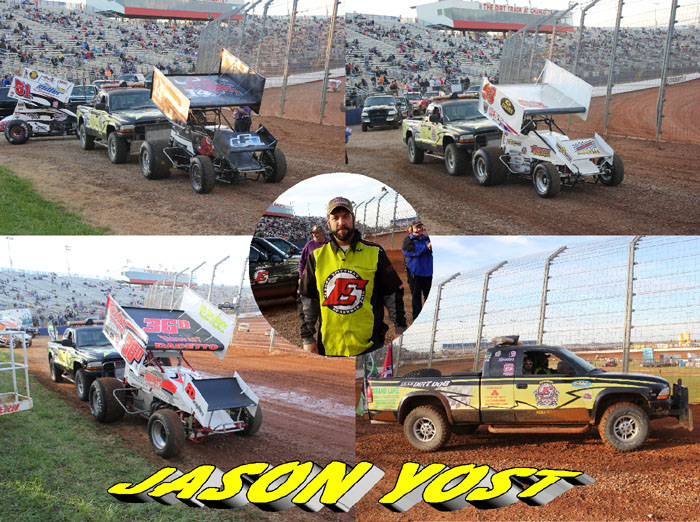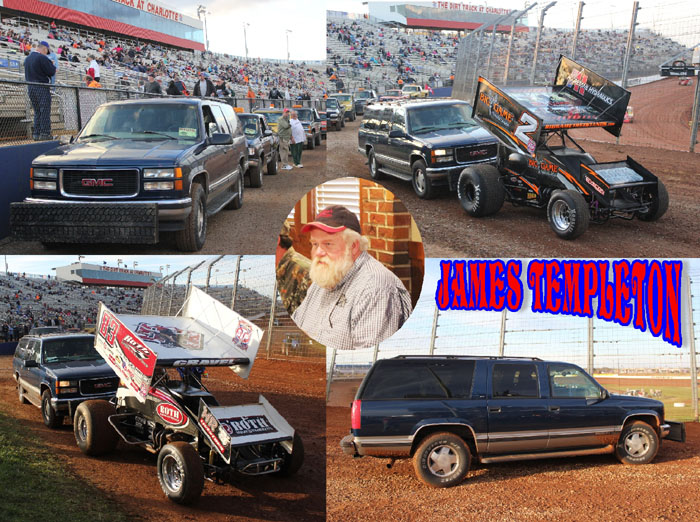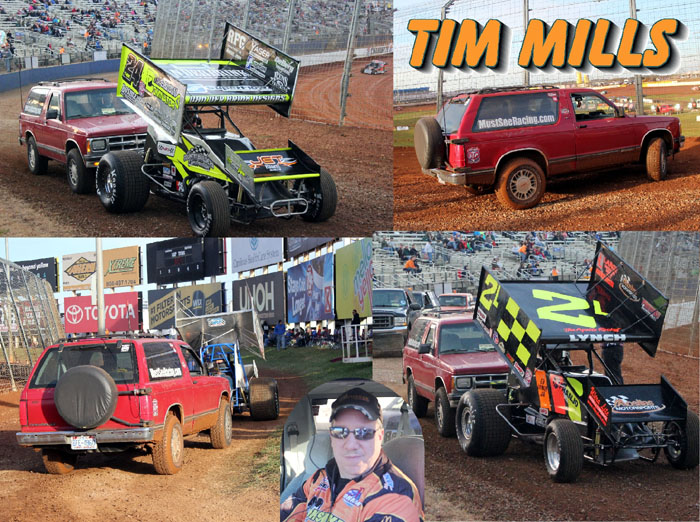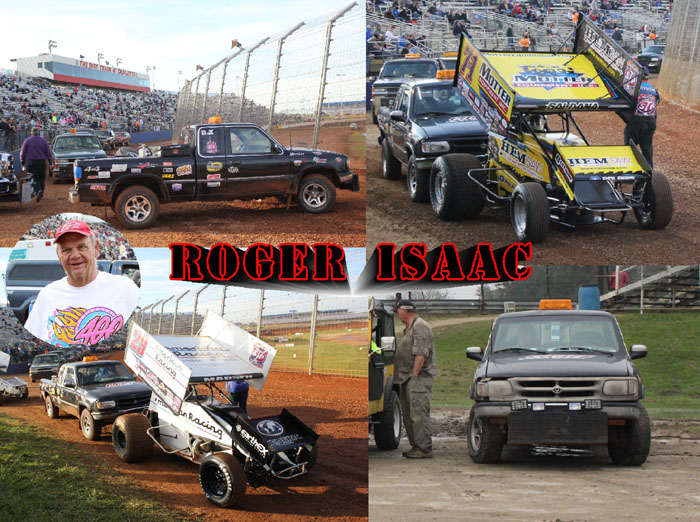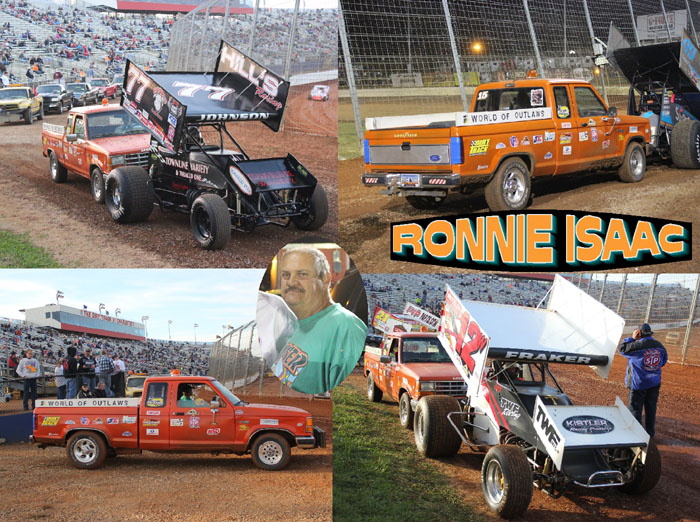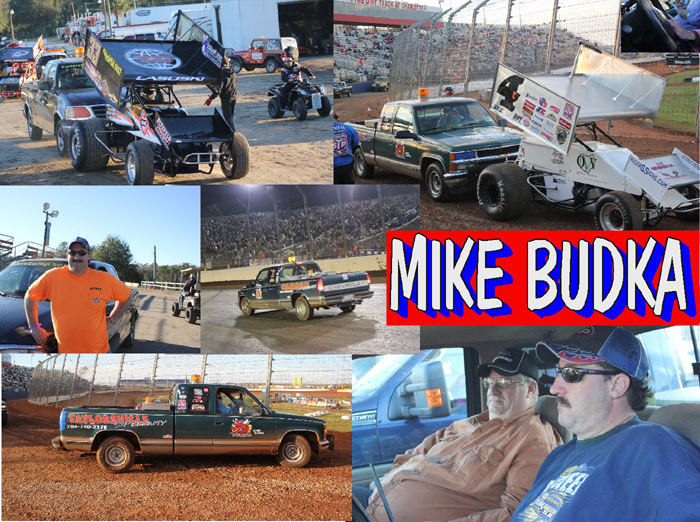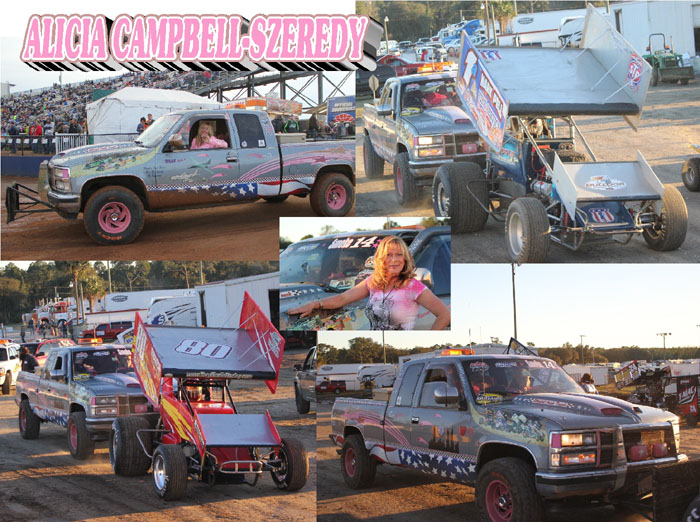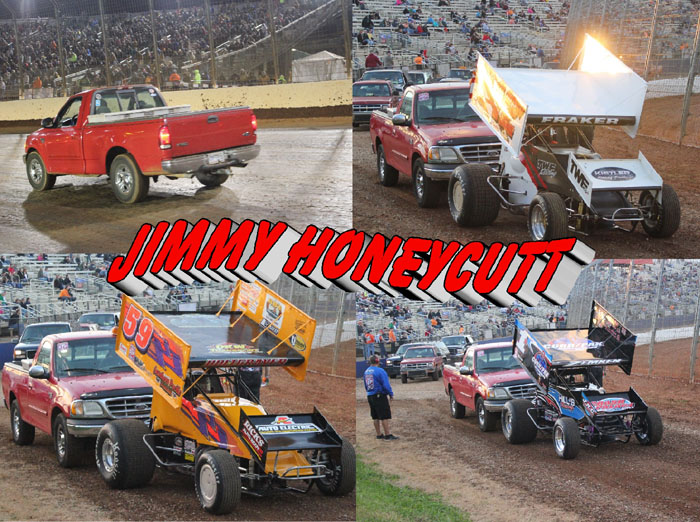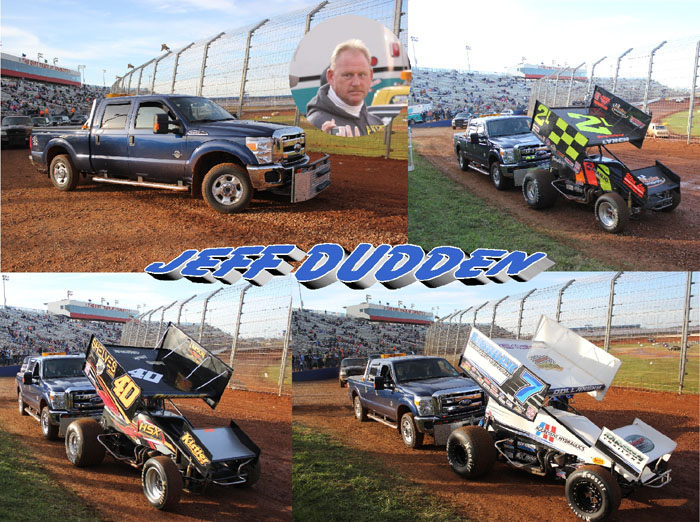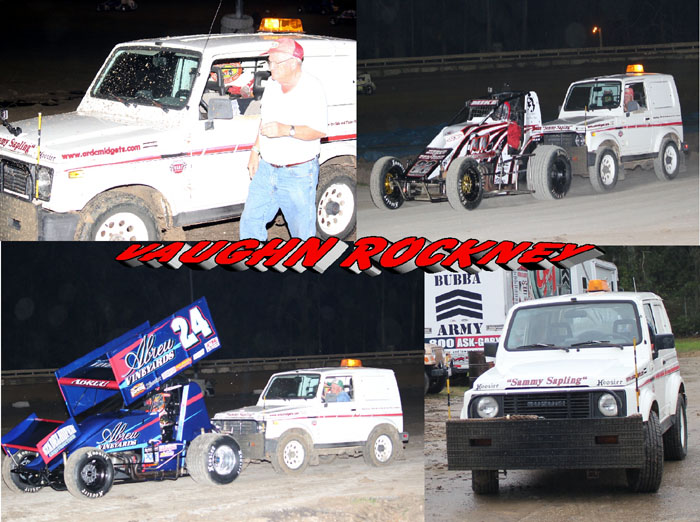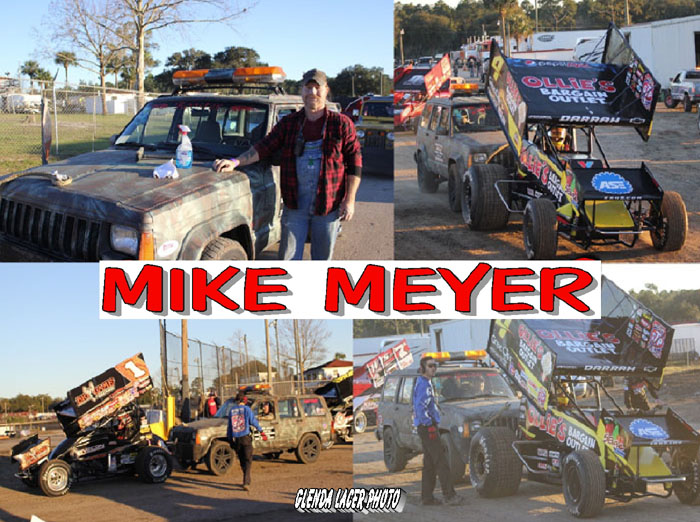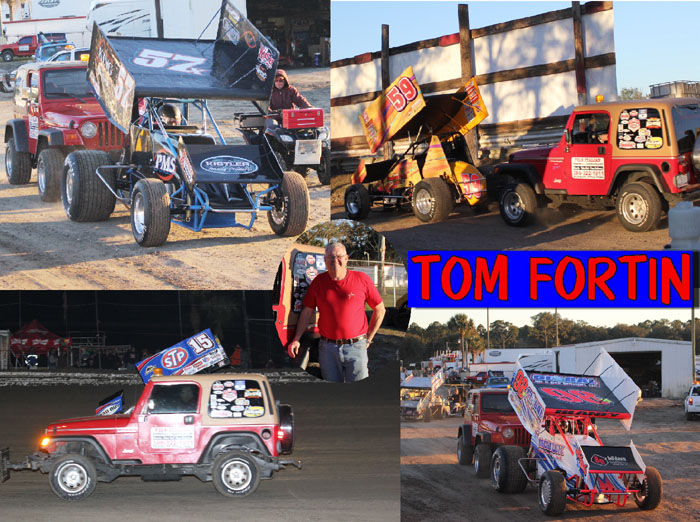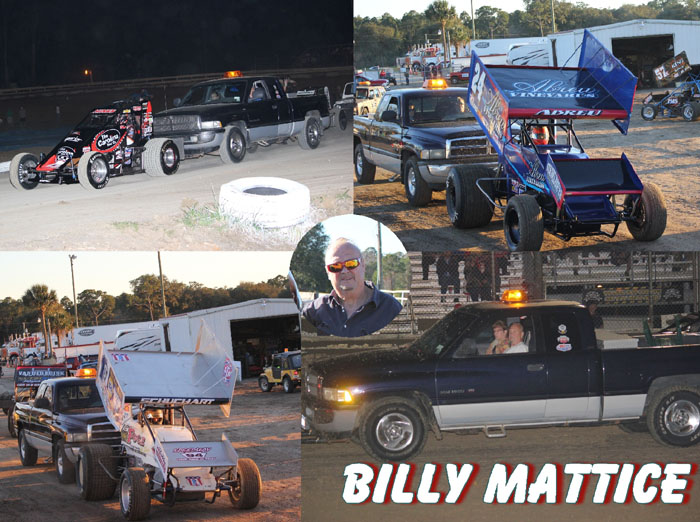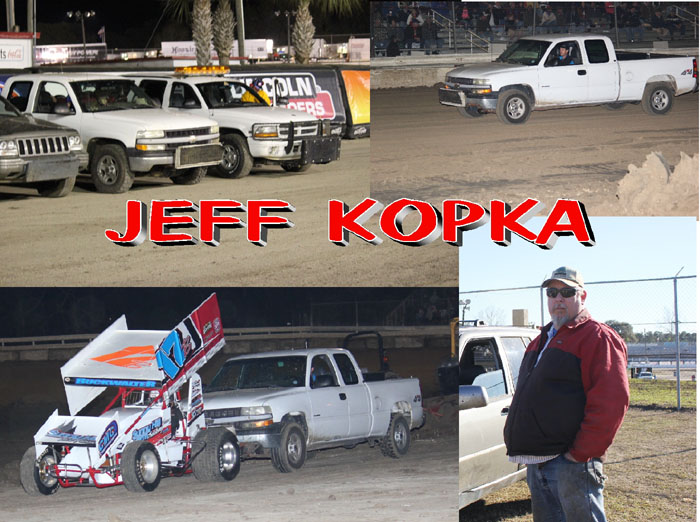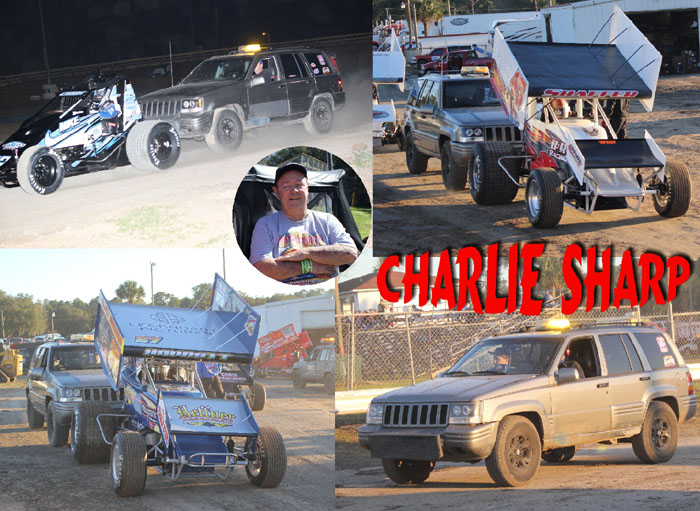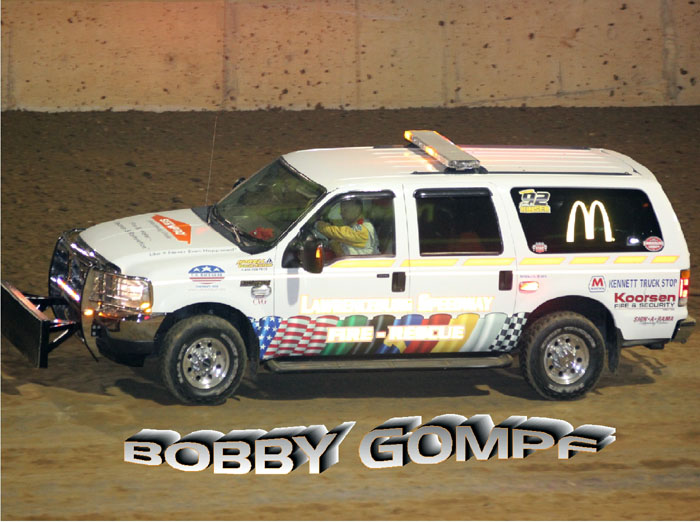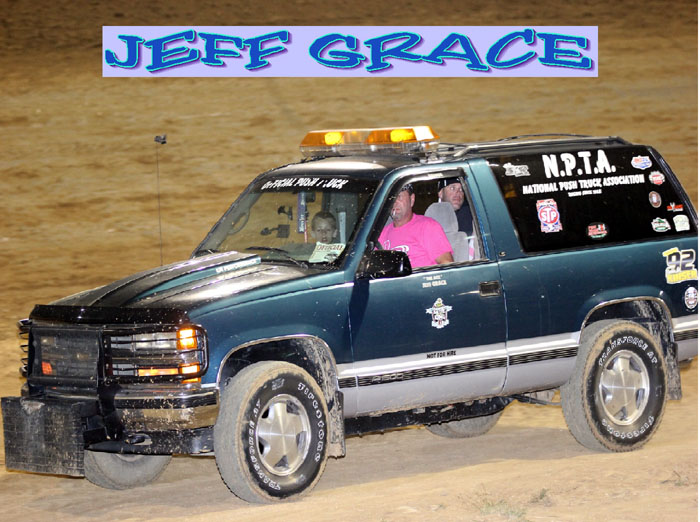 Copyright © 2018, JimmyJeeps Push Truck World..All Rights Reserved.