JIM REID'S SUPER DUPER HOIST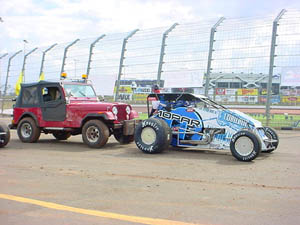 JIM REID PUSHING OFF TONY STEWART DURING THE OCTOBER 2003 USAC SHOW AT CHARLOTTE..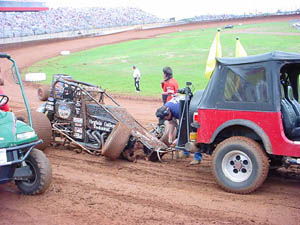 JIM WAS PUT UNDER FIRE AT CHARLOTTE WHEN RAIN HINDERED THE WRECKERS FROM WORKING THE TRACK..
THIS LOW COST HOIST WEIGHS IN UNDER 100 POUNDS..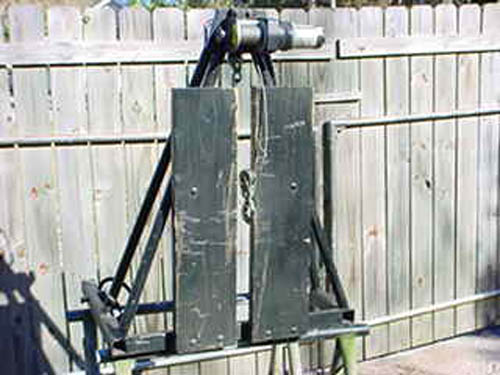 PAINTED 2 X 8's LET THE CAR SLIDE UP EASILY..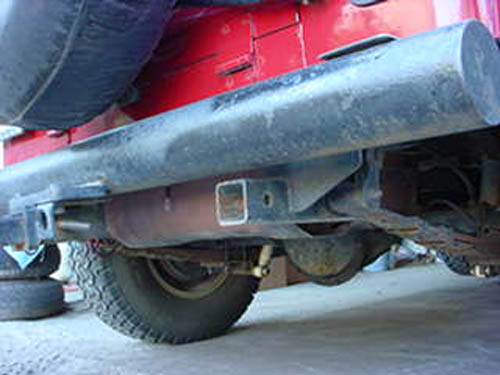 MOUNTED TO HIS JEEP BY A RECEIVER HITCH AND TWO PIECES OF SQUARE TUBING WHICH ARE BOLTED AND WELDED TO THE FRAME..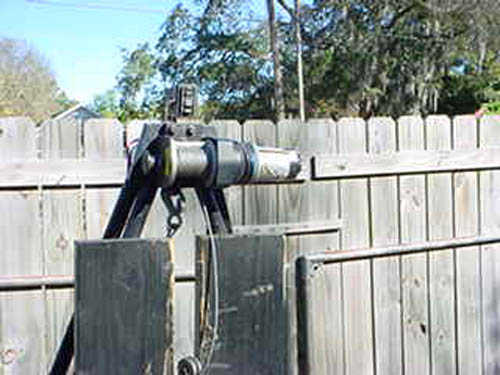 THE HOIST USE A 1500 LB. ELECTRIC HOIST MOTOR..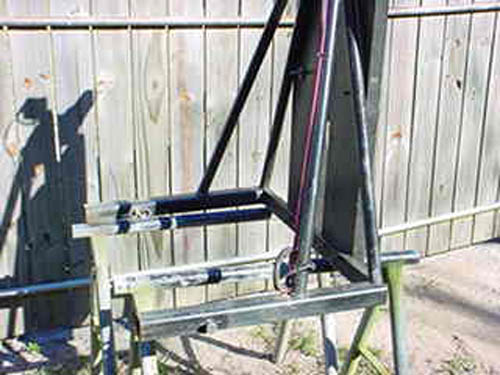 SIMPLE CONSTRUCTION BUT STURDY..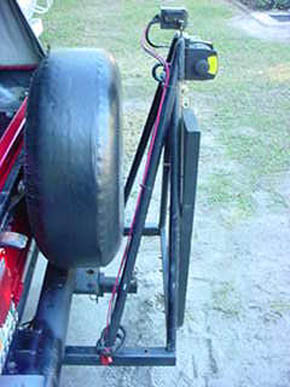 NOTICE THE UNIT DOESN'T HANG OUT TO FAR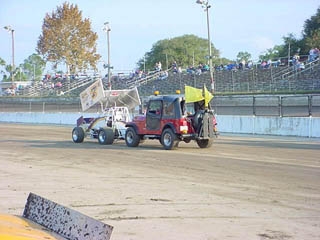 PUSHING OFF MIKE LOVE AT THE OCTOBER 2003 USCS SHOW AT VOLUSIA..
JIM REID USING HIS HOMEMADE HOIST AT SUNSHINE SPEEDWAY DURING THE TBARA RACE APRIL 3rd.(Reid photo)

RETURN TO JIMMYJEEPS FRONT PAGE
Copyright © 2007 All Rights Reserved