"SAMMY SAPLING"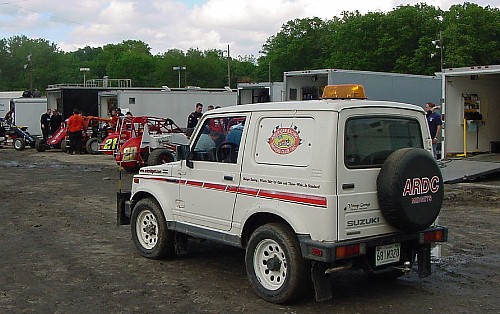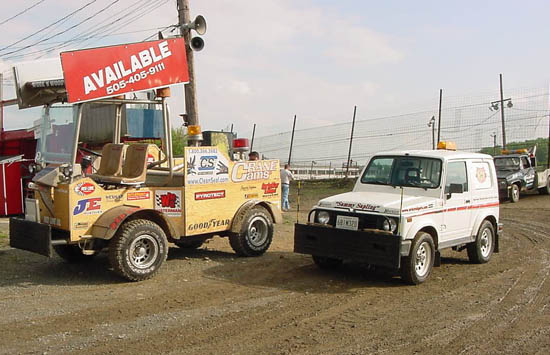 THE "WORK'N WOODY" AND "SAMMY SAPLING" AT GRANDVIEW SPEEDWAY..
VAUGHN ROCKNEY HAS A GREAT PAGE ON HIS WEBSITE AND HAS ADDED A MULTITUDE OF BUMPER VIDEO SHOTS FROM HIS "SAMMY SAPLING" PUSH TRUCK "CLICK HERE OR ON THE PICTURE FOR RIDE WITH SAMMY SAPLING" AND WATCH THE DIFFERENT STYLE OF DRIVERS SIGNALING VAUGHN..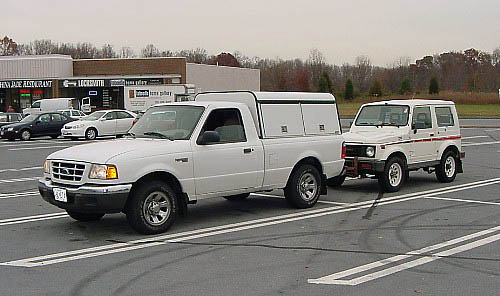 VAUGHN ROCKNEY FROM ROCKVILLE, MARYLAND IS BUILDING A PUSH TRUCK FOR THE ARDC SERIES AND WE PLAN TO HIGHLIGHT HIS PROGRESS HERE AS THE FOUR BANGER IS SMALL COMPARED TO OUR REGULAR PUSH TRUCKS...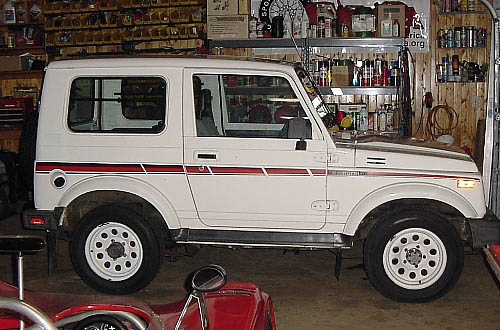 OKAY ITS TIME TO START THE TRANSFORMATION...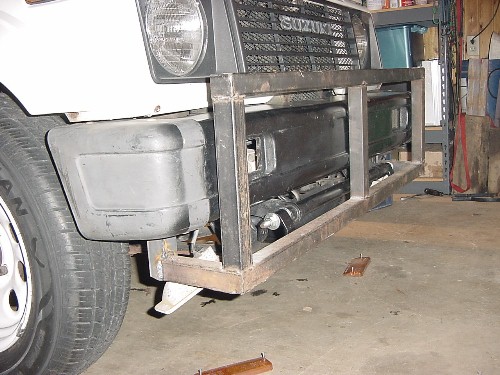 A WELL BUILT BUMPER FRAME...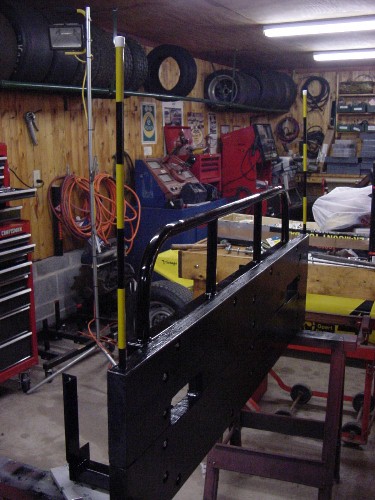 PLENTY OF PAINT TO PROTECT IT FROM ABUSE...
VAUGH ROCKNEY IN PERSON APPLYING A HOOSIER TREAD ON THE PUSHING SURFACE OF THE BUMPER...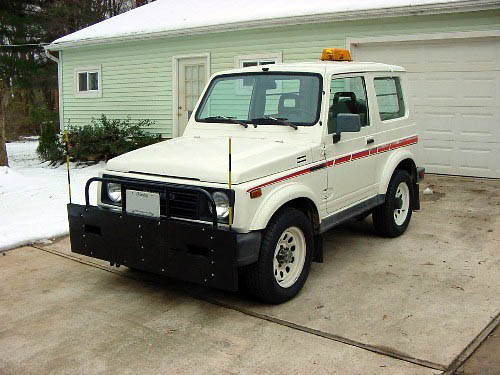 IT NOW HAS A STURDY BUMPER...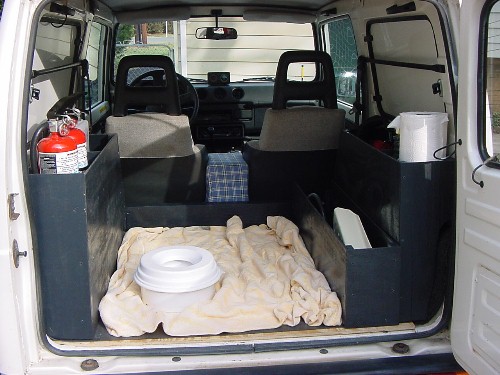 WELL FITTED STORAGE AREA IN REAR OF "SAMMY"..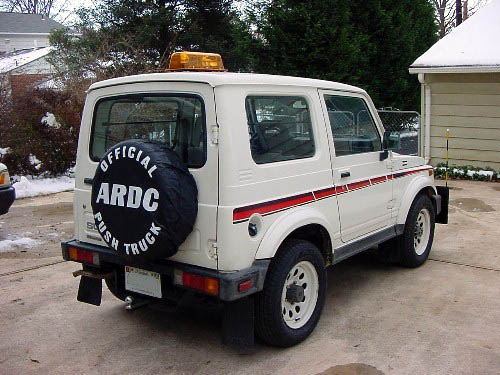 ALL THE WAY DOWN TO THE SPARE TIRE COVER VAUGHN HASN'T MISSED MUCH....YOU CAN CHECK OUT HIS DAILY PROGRESS ON HIS WEBPAGE WHICH IS http://www.vintagegarage.com/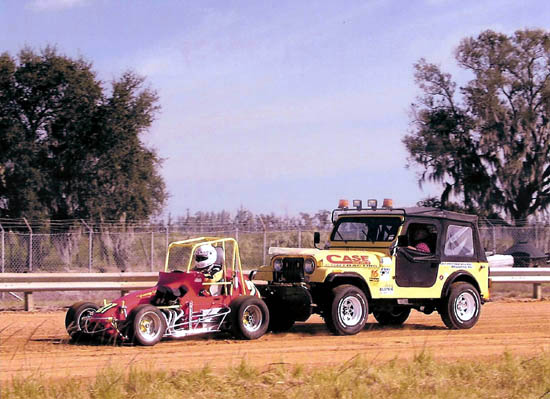 VAUGHN DRIVING ONE OF HIS TOYS BEING PUSHED OFF BY JIMMYJEEP DURING THE NOVEMBER 2005 DAARA ANTIQUE MEET AT ZEPHYRHILLS, FLORIDA..(EventPhotoPro photo)

RETURN TO JIMMYJEEPS FRONT STRETCH
Copyright 2006 JimmyJeep All Rights Reserved