AUSTRALIA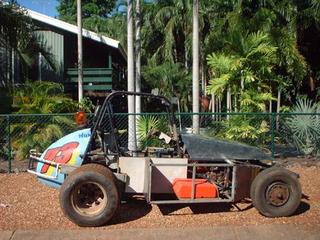 TREVOR HARRISON AND BILL FISH FROM DARWIN IN THE NORTHERN TERRITORY , AUSTRALIA HAVE BEEN MATES SINCE 1988 AND BOTH WORK AS BUS DRIVERS...PUSHING FOR YEARS AT HIDDEN VALLEY RACEWAY THEY DECIDED THEY NEEDED A NEW PUSHER...SO THEY STARTED THIS PROJECT USING A 1986 BARETTA (Gambler Copy) 360 SPRINT CAR....A LOT OF THOUGHT WENT INTO CONSTRUCTION....SIDE PODS WERE FABRICATED AND THE RIGHT SIDE HOLDS THE FUEL TANK..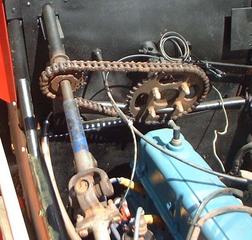 THE POWER IS SUPPLIED BY A HOLDEN 173 MOTOR HOOKED TO A 3 SPEED TRI-MATIC TRANY PUSHING THE POWER TO A DATSUN DIFFERENTIAL...THE STEERING IS AN INVENTIVE SYSTEM USING SPROCKETS AND CHAIN TO A VW STEERING BOX.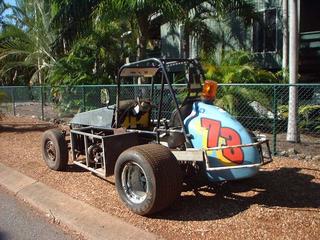 THE BATTERY IS LOCATED IN THE LEFT SIDE POD ALONG WITH THE BRAKE BOOSTER....THE FUEL CELL WAS TURNED INTO A BALLAST AREA FOR TRACTION.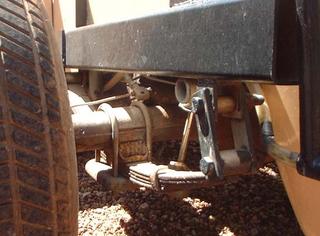 A LOT OF FABRICATION WENT INTO FITTING THE DATSON DIFFERENTIAL AND PUTTING IN SUSPENTION..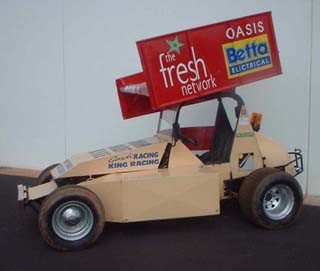 THE FINISHED CAR PRESENTS A CLEAN APPEARING MACHINE THAT SPONSORS WOULD LOVE TO HAVE THEIR DECAL ON..

CLICK HERE OR ON THE LOGO AND TAKE A TRIP DOWN UNDER TO THEIR SITE AND SEE THE REST OF THE STORY AND PHOTOS ON THIS NEET MACHINE...

RETURN TO JIMMYJEEPS FRONT STRETCH
Copyright © 2012 JimmyJeep All Rights Reserved