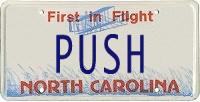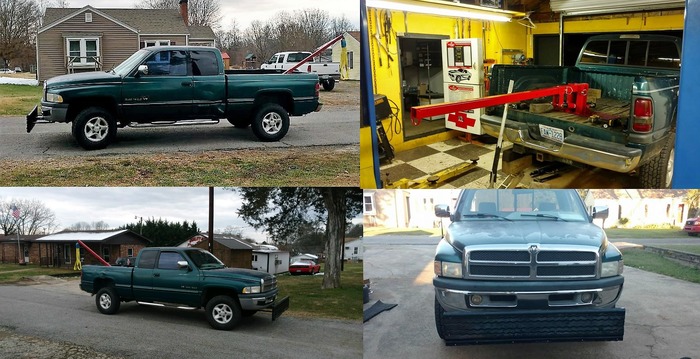 NORTH CAROLINA'S GEORGE ANEN IS PART OF THE PIEDMONT PUSHERS AND WORKS WITH THE CAROLINA NO BULL SPRINTS SERIES..A REGULAR AT THE "DIRT TRACK AT CHARLOTTE.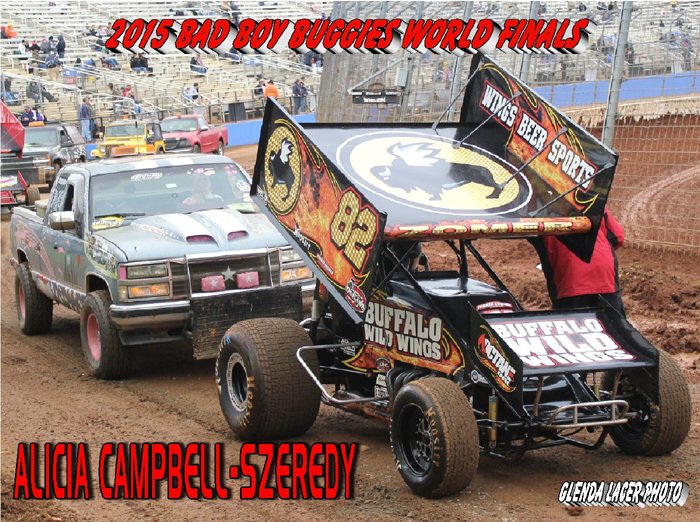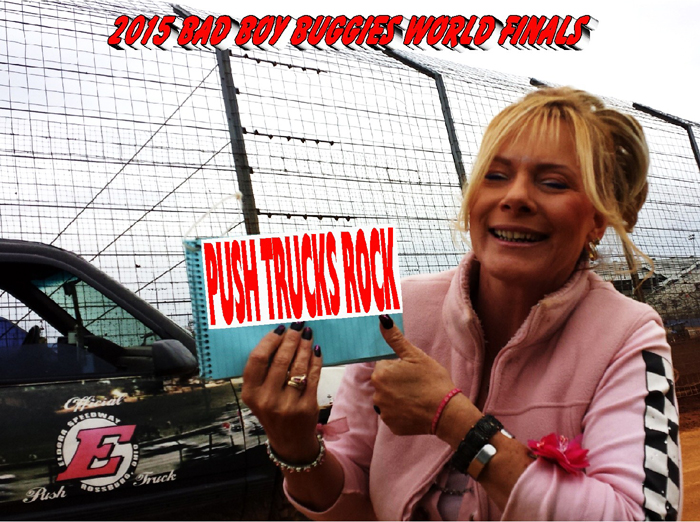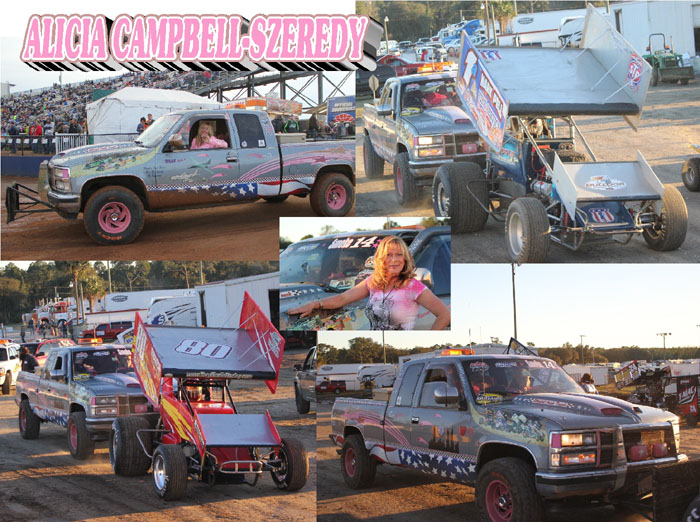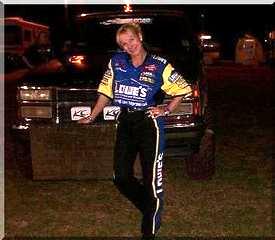 PRETTY IN PINK PUSH TRUCK DRIVER ALICIA CAMPBELL-SZEREDY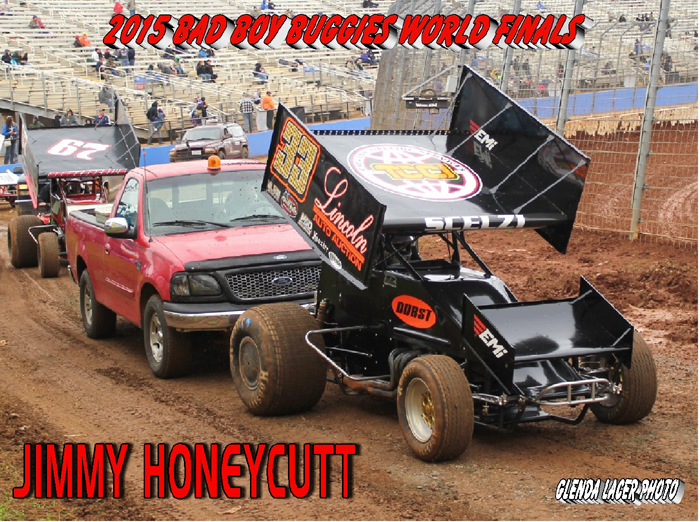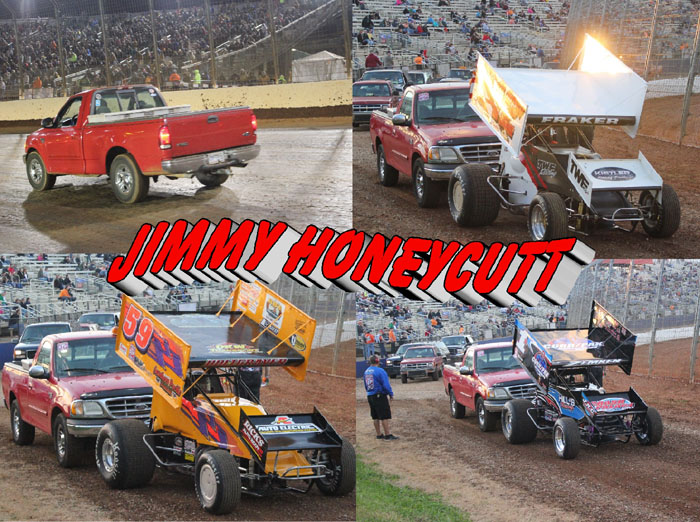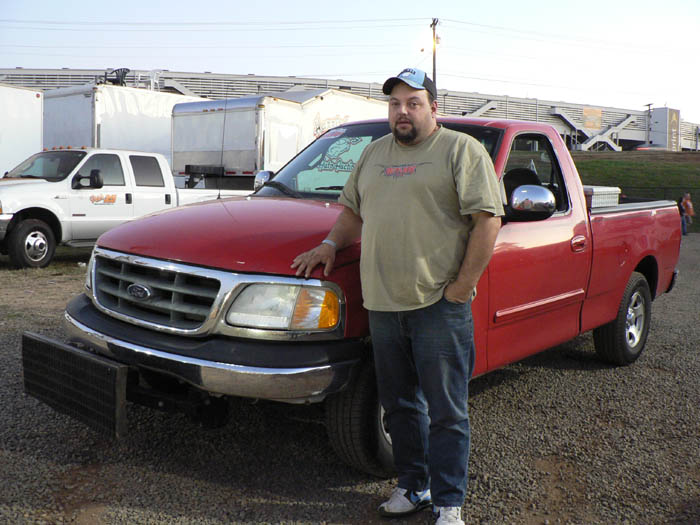 JIMMY HONEYCUTT FROM CONCORD, NORTH CAROLINA IS A MEMBER OF THE PIEDMONT PUSH TRUCK ASSOCIATION AND PUSHES WITH HIS FORD F-150..(Glenda Lacer photo)


NEWTON, NORTH CAROLINA PUSHER BRENT SEELMAN'S 2004 CHEVY COLORADO Z-71 IS POWERED BY A STOCK 3.5 LITRE I-5 ENGINE..THIS IS THE THIRD VEHICLE HE HAS USED DURING HIS PUSHING CAREER WHICH INCLUDED A 1987 S-10 EXTENDED CAB, AND A 1989 S-10 BLAZER..FORMERLY FROM LANSING, MICHIGAN SINCE 1983 BRENT HAS WORKED WITH VARIOUS ORGANIZATIONS THROUGHOUT THE MIDWEST AND UP AND DOWN THE EAST COAST..INCLUDING THE ALL AMERICAN MIDGET SERIES WHERE HE SERVED AS THE CHIEF STEWARD..(Seelman photo)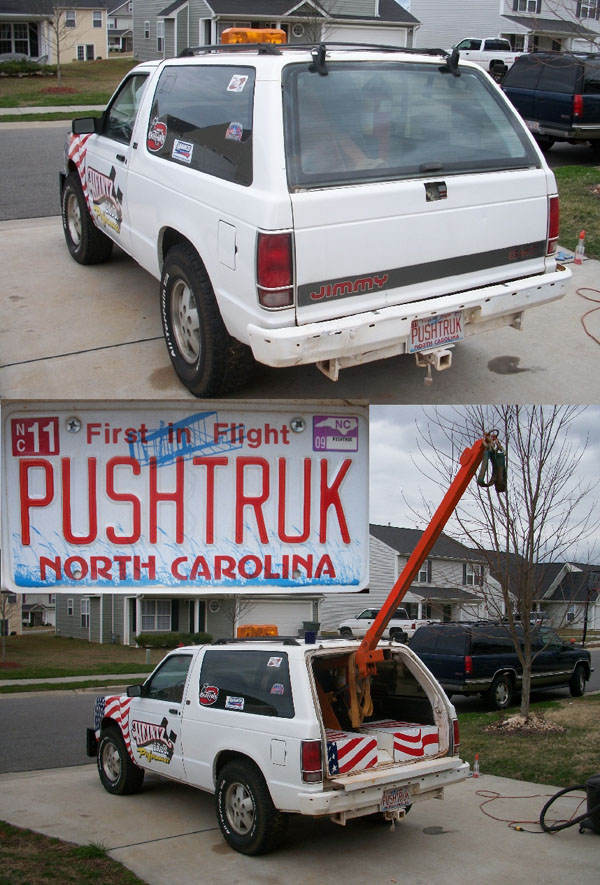 MYRON BERTHOFF WRITES:My front bumper goes all the way across the front from side to side..It is 11 1/2 inches from the ground to the bottom and 25 inches from the ground to the top..The arm in the back works on a 12 volt motor like a lift gate..In the lower position it goes from the ground to about six feet..In the upper position it goes up to about nine feet..Great for pulling engines at the track if someone needs to..When stowed away you can't tell its in there..But when you get to the track it works very well.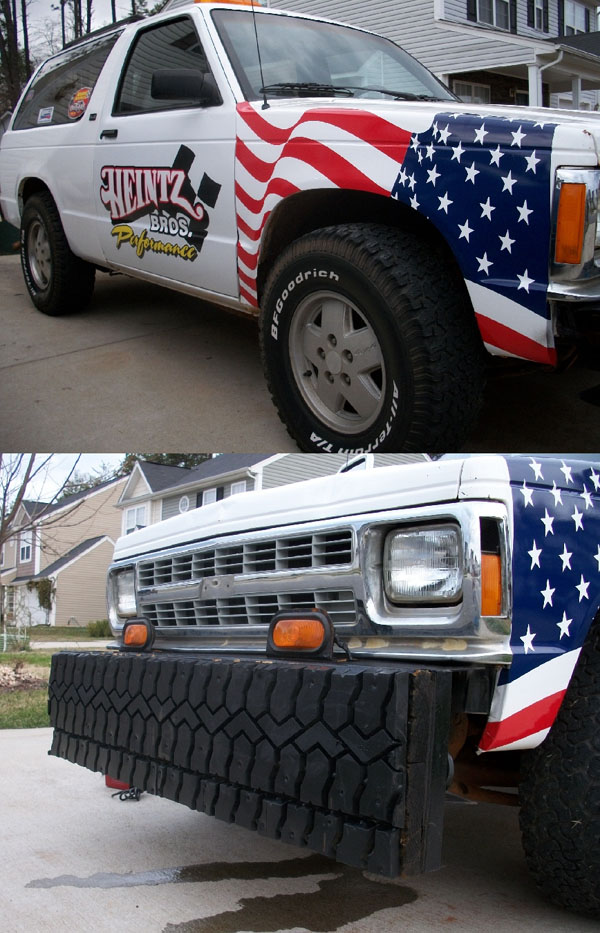 YES ITS LICENSED FOR THE ROAD AND HOW DO YOU LIKE HIS NEW TAG..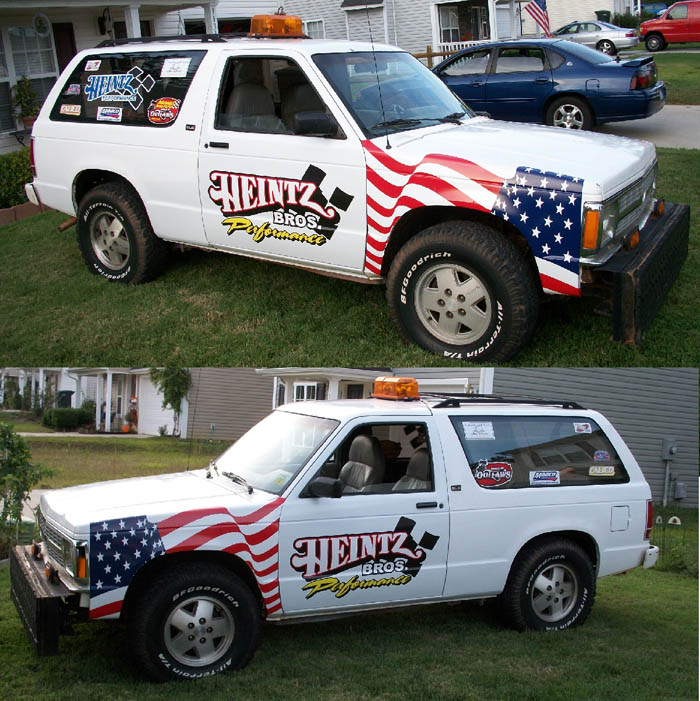 MARVIN BERTHOFF HAS SOME NEW VINYL ON HIS 1991 GMC S15 JIMMY..THE FLAGS GO GOOD WITH HIS LONG TIME SPONSOR HEINTZ PERFORMANCE..HE HAS BEEN A OFFICIAL AT RAY EVERHAM'S EAST LINCOLN SPEEDWAY THIS SEASON..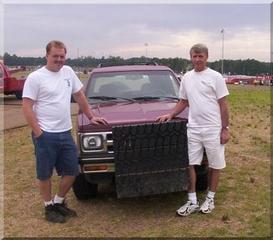 THIS IS MARVIN BERTHOLF FROM MT. HOLLY A SECOND YEAR PUSH TRUCK DRIVER WITH HIS CHEVY BLAZIER....RIDING SHOTGUN WITH HIM IS HIS UNCLE DAVID BERTHOLF..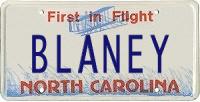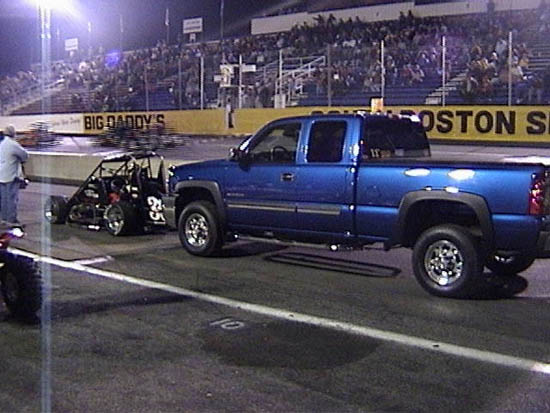 DON BLANEY PUSHING AT THE USAC MIDGET SHOW AT SOUTH BOSTON, VA..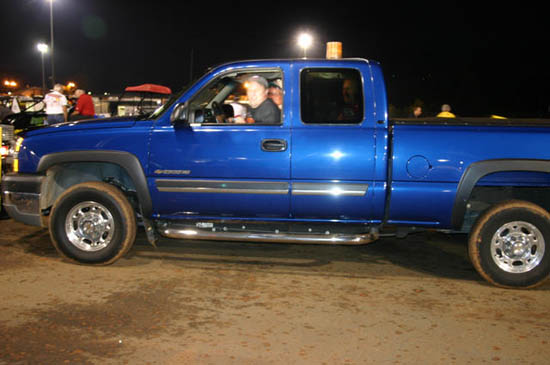 DON BLANEY AT LOWES SHORT TRACK OCTOBER 2004.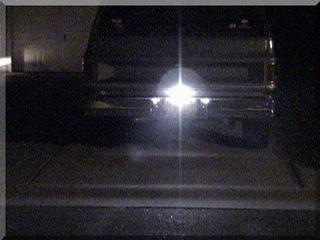 Don has a great idea with his " Swindell Light " mounted below your tail light area...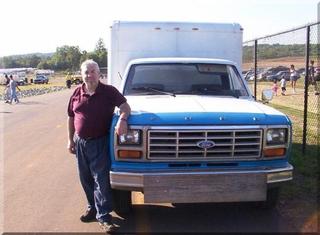 WHO SAYS YOU HAVE TO HAVE A PICKUP TO PUSH WITH..JIM COOK OF CONCORD , N.C. IS SELF EMPLOYED AS A RACING TRANSMISSION BUILDER..HE ALSO RACES SHORT TRACK IN THE AREA..HE USES HIS FORD F-350 CUBE VAN QUITE WELL..ALSO A TWO YEAR VETERN AT THE "DIRT TRACK" HE ALSO HELPS OUT THE AOAS SERIES...THIS YEAR 2002 HE WAS BACK WITH HIS FORD PICKUP....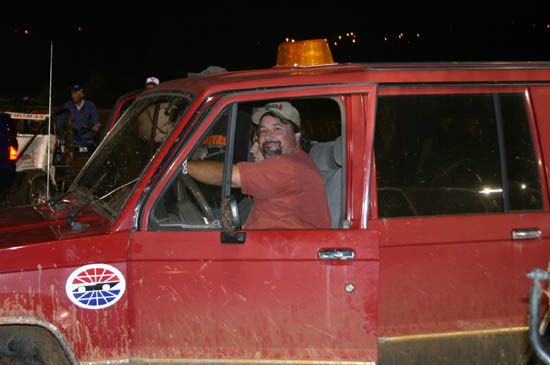 PIERRE SLAZIAK WAS DRIVING THE LOWES TRACK PUSH TRUCK WHEN BICYCLE POLICE TRIED TO ARREST HIM IN THE PUSH OFF AREA..THEY SAID THE TRUCK WASN'T LICENSED BUT IT WAS ON PRIVATE PROPERTY AND RELEASED HIM..VERY EMBARRASSING.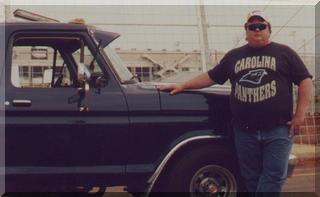 This 2000 photo is Edward "Bubba" Kenney's 1978 F-150 with 300,000 miles and still ticking...Only on its second motor the Salisbury,N.C. truck was passed down from his dad and is still a nice looking pusher..He works for United Aerial as a shop foreman doing fabrication in the stock car industry...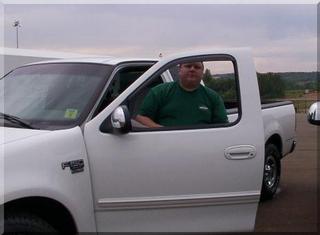 THIS 2001 PHOTO SHOWS EDWARD "BUBBA" KENNEY OF SALISBURY, N.C. HIDING FROM US BEHIND HIS NEW FORD F-150...WE LATER FOUND OUT WHY HE WAS BEHIND THE DOOR...
2002 BUBBA HAD SURGERY ON HIS RIGHT HAND AND PUSHED ONLY ONE NIGHT AND BROKE A STITCH....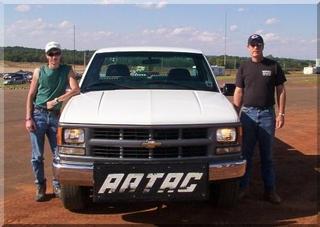 JEFF WORTMAN FROM CROUSE , N.C. WAS A FOREMAN FOR F.T. WILLIAMS CONSTRUCTION SHOWN HERE ALONG WTH HIS "SHOTGUN" CHRIS SHORT ALSO FROM CROUSE , N.C....F.T. WILLIAMS CONSTRUCTION WAS ONE OF THE MAIN COMPANIES TO BUILD THE CHARLOTTE DIRT TRACK...AS A BONUS TO THE MEN THEY HAVE PUT PUSH BUMPERS ON MANY OF THEIR COMPANY TRUCKS...2002 WAS THE THIRD YEAR THEY HAVE PUSHED AT CHARLOTTE...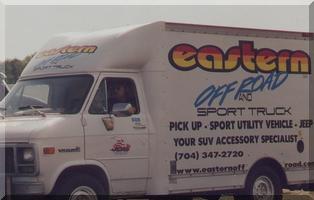 Bob Beach has been involved with sprint cars since his early days in Calfornia...We must forgive him for wondering when he drove in the Wine and Cheese SCCA series in Floida a few years ago.. But one good hurricane did the trick and off to Charlotte he went.

Back to JimmyJeeps Front Page
Copyright © 2017, JIMMYJEEPS PUSH TRUCK WORLD, All Rights Reserved.