USAC @ CHARLOTTE 10/13/04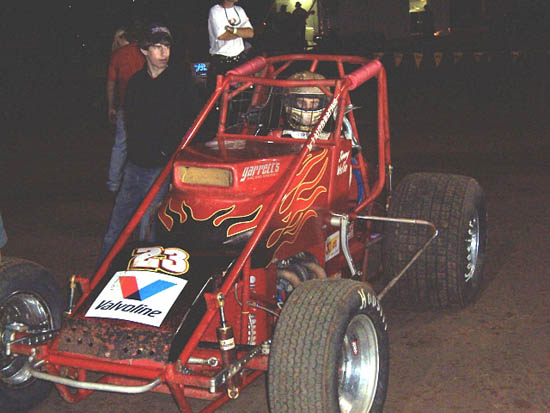 JIMMY WELLER IN STAGING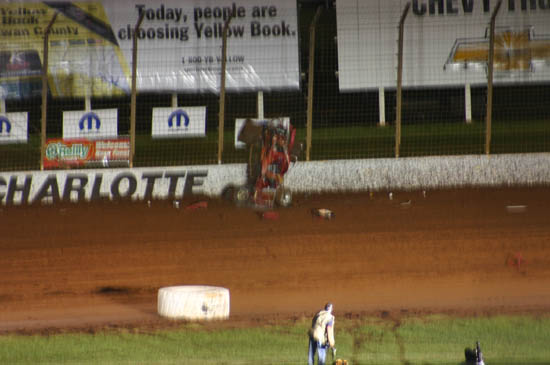 AFTER BICYCLING JIMMY SLAMMED INTO THE WALL..(Steve Carris photo)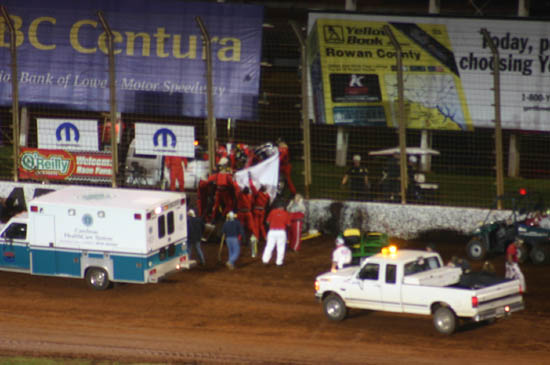 LOWES SAFETY CREW WORKED HARD ON HIS REMOVAL..(Steve Carris photo)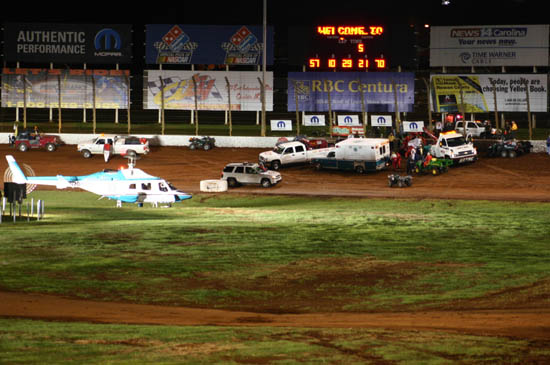 HELICOPTER WAS BROUGHT IN FOR HIS TRIP TO THE HOSPITAL..(Steve Carris photo)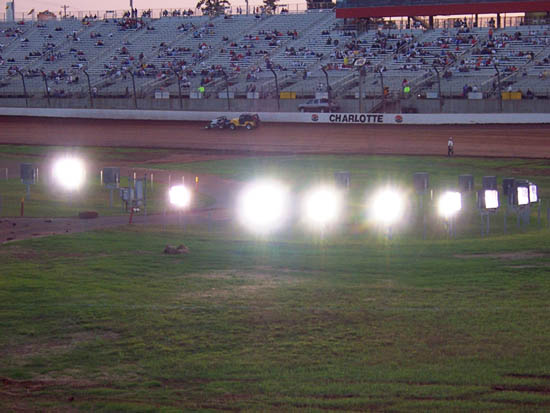 THE BRIGHT LIGHTS IN THE INFIELD AT CHARLOTTE..A WELDERS HELMET IS THE BEST WAY TO DRIVE THROUGH THE LIGHTS.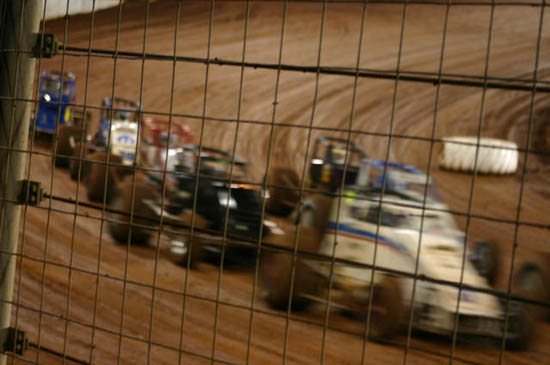 USAC SPRINTS AT SPEED IN TURN THREE AT CHARLOTTE..(Steve Carris photo)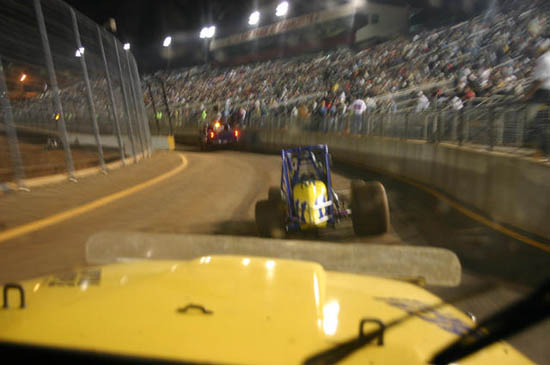 IF YOU GO PAST THE CUT OFF CIRCLE YOU HAVE A RETURN ROAD AROUND THE UPPER EDGE OF THE TRACK.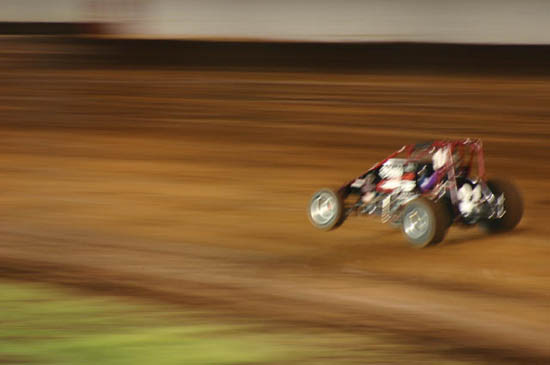 LOTS OF WHEELIES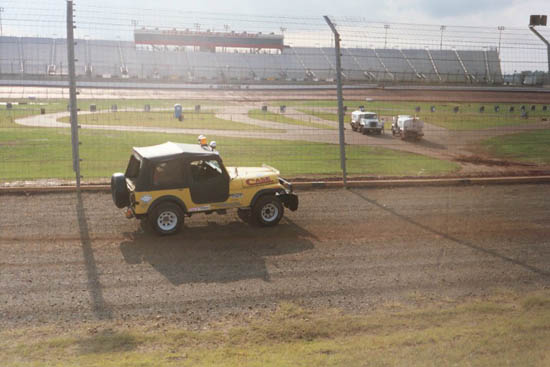 OVERLOOKING THE TRACK PREPERATION AT CHARLOTTE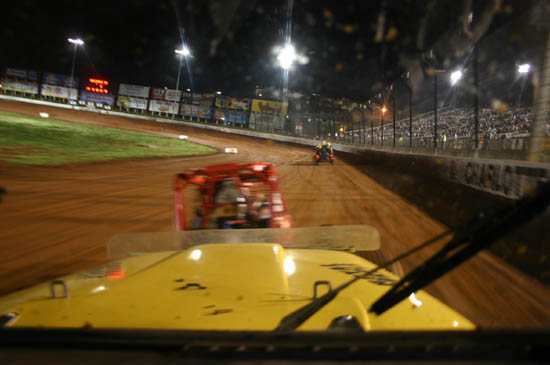 PUSHING OFF ON THE TRACK...JIM REID IN THE DISTANCE.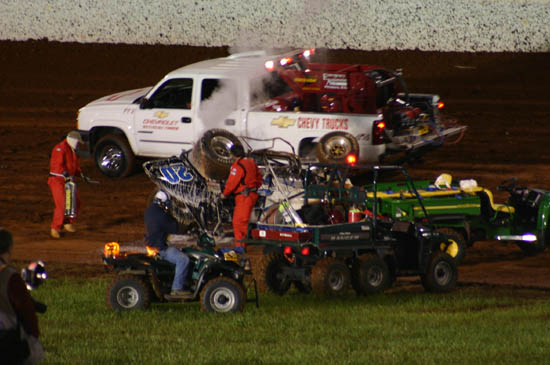 #20 DRIVEN BY JAY DRAKE TOOK A TUMBLE IN TURN ONE...LOWES SAFETY CREW WERE QUICK TO RESPOND..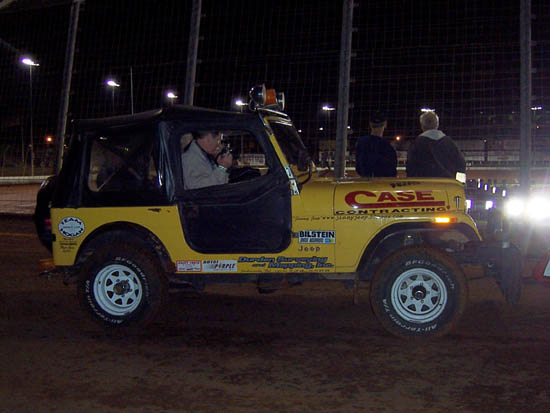 PUSH OFF AREA AT CHARLOTTE.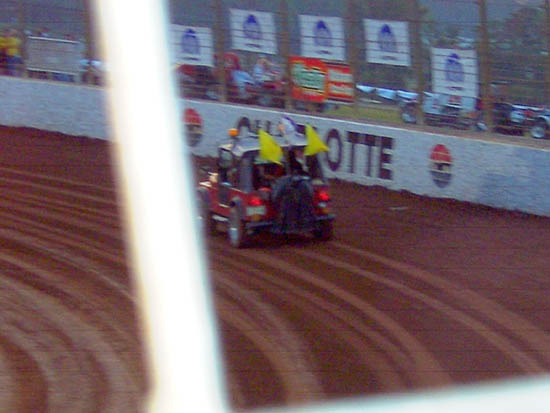 JIM REID WORKING THE TRACK.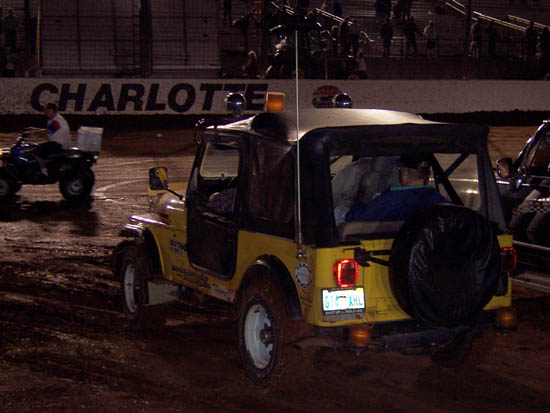 FRONT STRETCH AT CHARLOTTE AFTER THE RACE...READY FOR THE LONG TRIP BACK TO FLORIDA..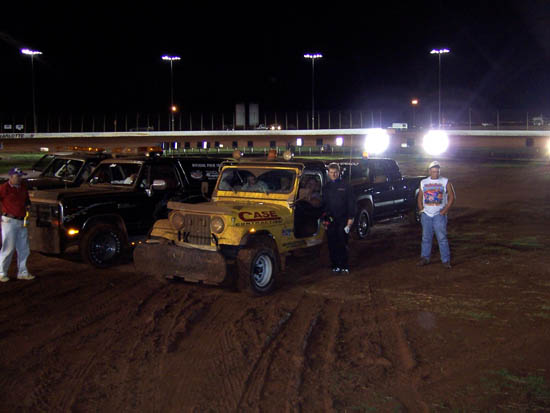 CHARLOTTE MANAGER ROGER SLACK THANKING ME AFTER THE RACE..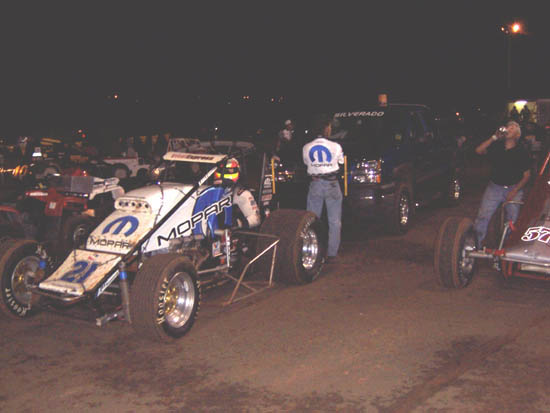 DON BLANEY READIES TO PUSH OFF #21 COREY KRUSEMAN..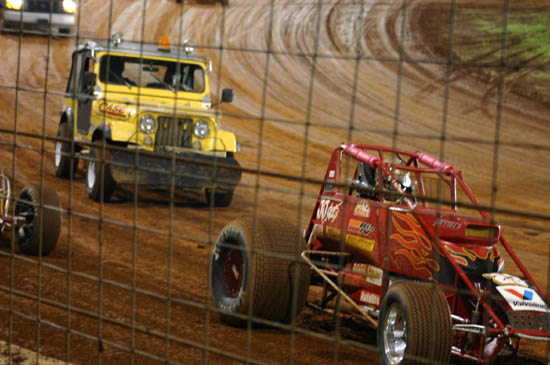 JIMMYJEEP COMING OFF TURN THREE..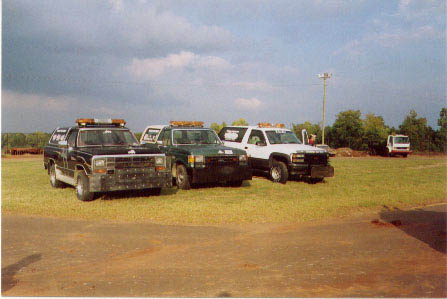 INDIANA MILITHIA TRUCKS OF JOE CHAMBERS, TIM CHAMBERS AND BOBBY GILL..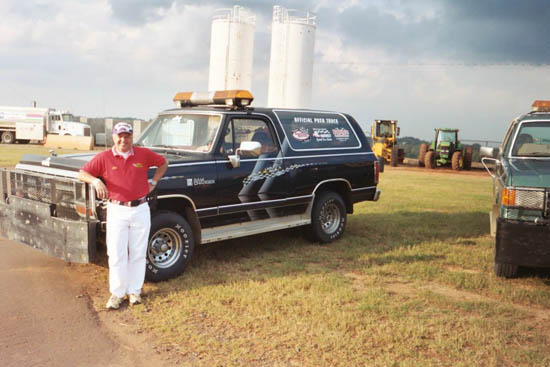 JOE CHAMBERS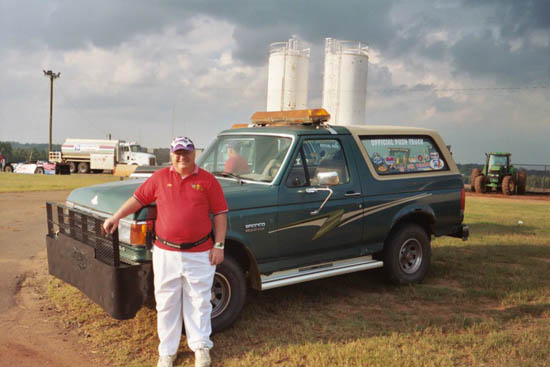 TIM CHAMBERS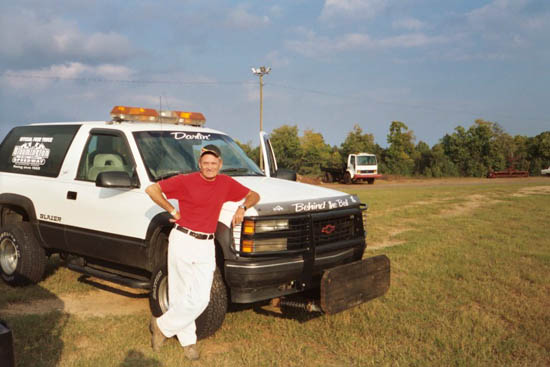 BOBBY GILL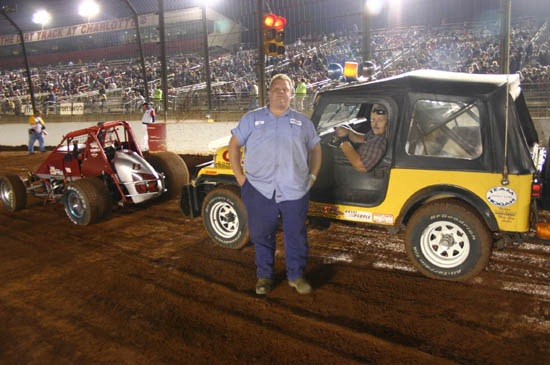 JIMMYJEEP AND BUBBA KENNEY DURING THE ACCIDENT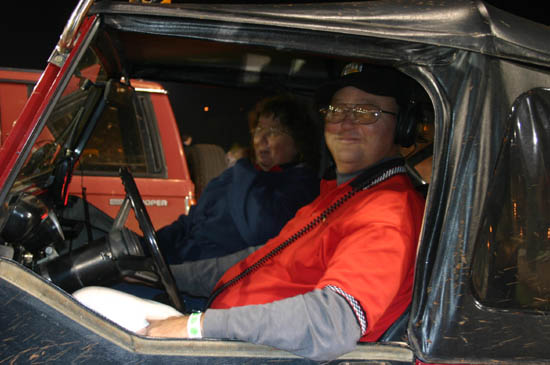 JIM AND BEVERLEY REID

RETURN TO JIMMYJEEPS FRONT PAGE
Copyright ©2005 All Rights Reserved