"CANADIAN PUSH TRUCKS"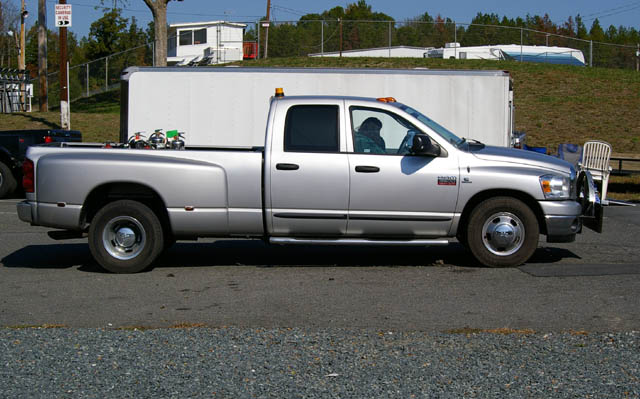 SIZE DOESN'T MATTER WHEN GORD HOOPER PUTS THE PETAL TO THE METAL ON HIS DODGE RAM 3500 DUALLY..GORD IS A FIREFIGHTER AND FORMER SUPERMODIFIED DRIVER FROM GOODWOOD, ONTARIO, CANADA..HE WORKS WITH THE IMSA CIRCUIT PUSHING AND DOING SAFETY..AT CONCORD HE CARRIED THE IMSA FIRE EQUIPMENT..(Seelman photo)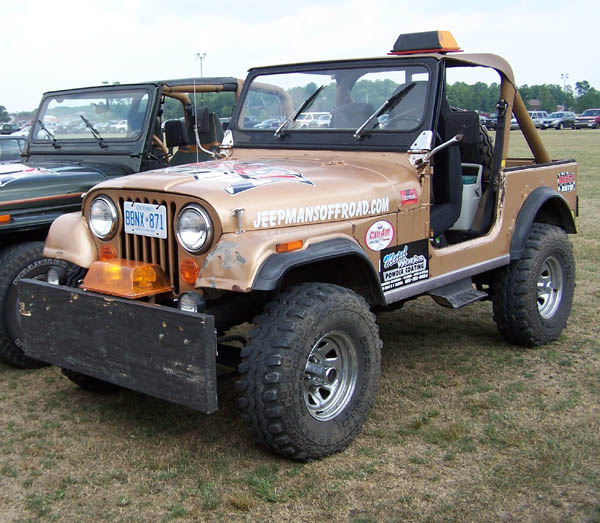 WE WELCOME OUR FIRST CANADIAN PUSHER TERRY WATTS WHO PILOTS HIS JEEP AT OHSWEKEN SPEEDWAY..TERRY IS A REGULAR AT THE TRACK THAT IS LOCATED IN SOUTHERN ONTARIO NORTHWEST OF NIAGARA FALLS..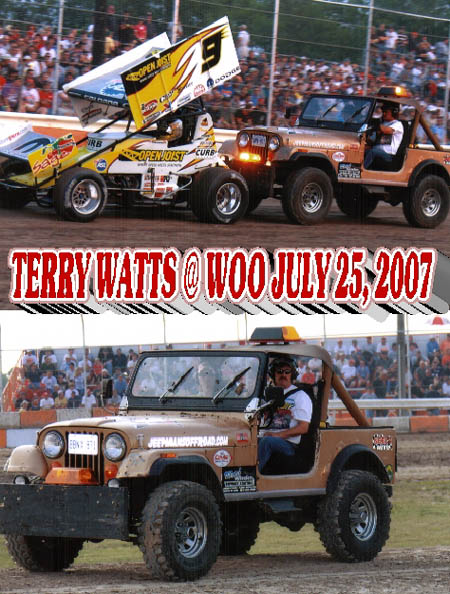 TERRY'S 1986 JEEP CJ7 HAS A 2 1/2 INCH SUSPENTION LIFT, THE BODY HAS A 1 INCH LIFT, AND THE SHACKLES ARE 1 1/2 INCH LIFT..WITH 265KM ON THE JEEP THE 6CYL AUTOMATIC WILL SOON BE REPLACED WITH A 350 CHEVY..ROB NEELY IS TERRY'S SPONSER FOR ALL HIS JEEP REPAIRS..

ROB NEELY FROM GUELPH, ON. DRIVES HIS WIFE YVONNE'S 1995 JEEP YJ SAHARA JEEP AT OHSWEKEN..WHEN NOT PUSHING ROB DRIVE A 3/4 MIDGET IN THE CAN-AM MIDGET RACING SERIES AND PLACED SECOND IN POINTS FOR THE 2007 SEASON..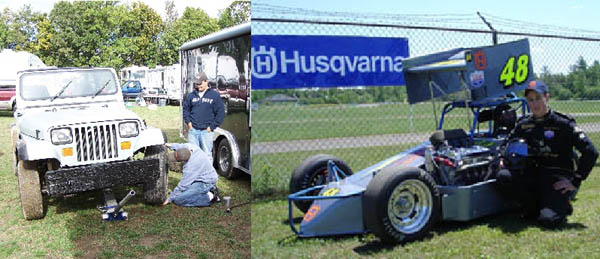 DARREN MCLENNAN FROM LONDON, ON. IS A ROOKIE DRIVER OF A 1992 JEEP YJ RUNNING A STOCK 4 CYL..HE IS ALSO A DRIVER IN THE CAN-AM MIDGET RACING SERIES..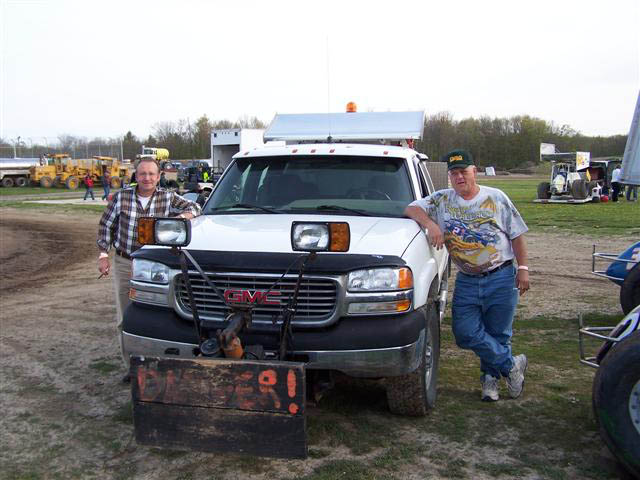 BILL HENDERSON HAS BEEN PUSHING FOR APPROXIMATE FIVE YEARS..NOW USING A 2002 GMC 2500HD TRUCK SHOWN HERE WITH HIS SHOTGUN WAYNE CORNELL..(Watts photo)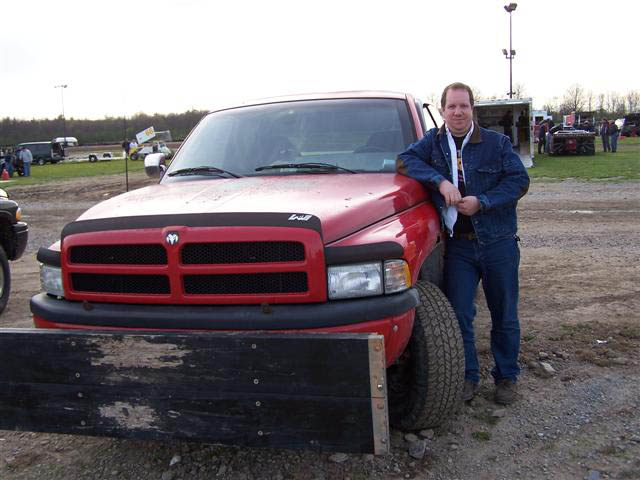 OHWEEKEN SPEEDWAY PUSHER FOR THREE YEARS TIM MILLS IS SHOWN HERE WITH HIS 1996 DODGE RAM 1500..(Watts photo)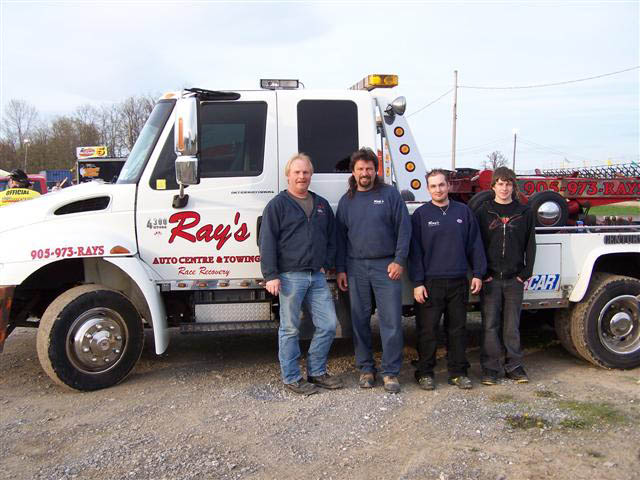 THE OFFICIAL TOWING COMPANY IS RAYS AT OHWEEKEN SPEEDWAY FOR 2008..(Watts photo)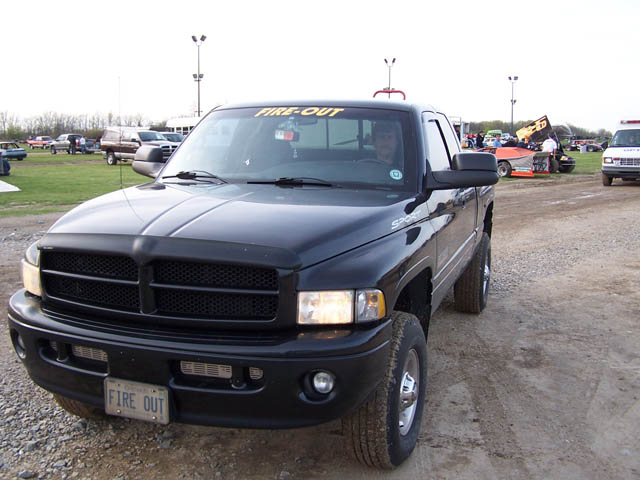 "FIREOUT" FIRE CREW FOR OHSWEEKEN SPEEDWAY..(Watts photo)

RETURN TO JIMMYJEEPS FRONT STRETCH
Copyright ©2008 All Rights Reserved