JIMMYJEEPS 2014 PHOTO GALLERY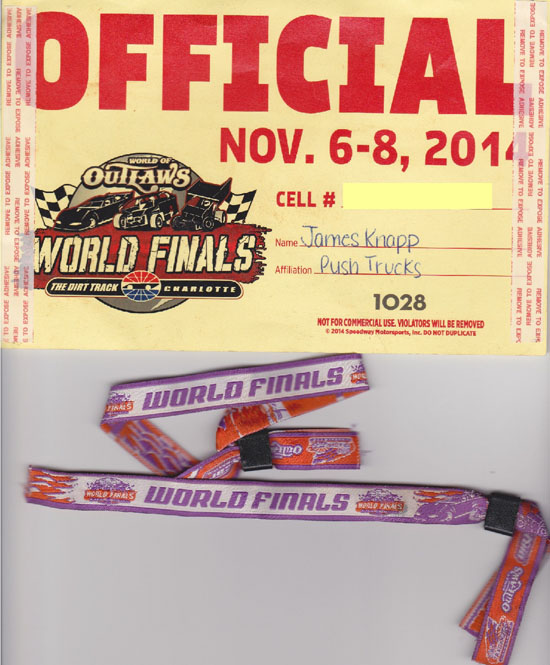 WE MADE IT TO THE 2014 WORLD FINALS IN CHARLOTTE, NORTH CAROLINA..WE HAD AN INTERNATIONAL PUSHING CREW WITH TWO PUSHERS FROM ONTARIO,CANADA AND TRUCKS FROM INDIANA, OHIO, PENNSYLVANIA, NEW YORK, NORTH CAROLINA, AND SOUTH CAROLINA..(Glenda Lacer photo)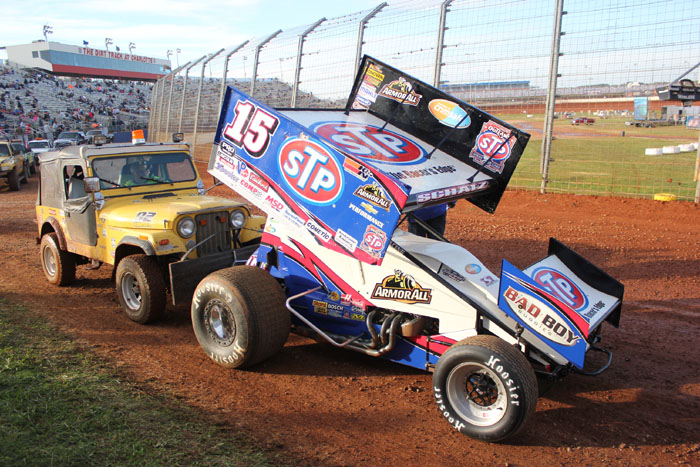 JIMMYJEEP PUSHING OFF THE 2014 WORLD OF OUTLAWS CHAMPION #15 DONNY SCHATZ..(Glenda Lacer photo)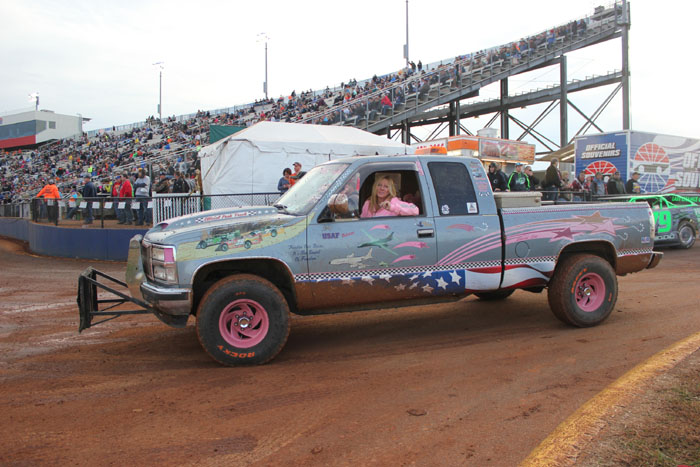 ALICIA CAMPBELL-SZERERY..(Glenda Lacer photo)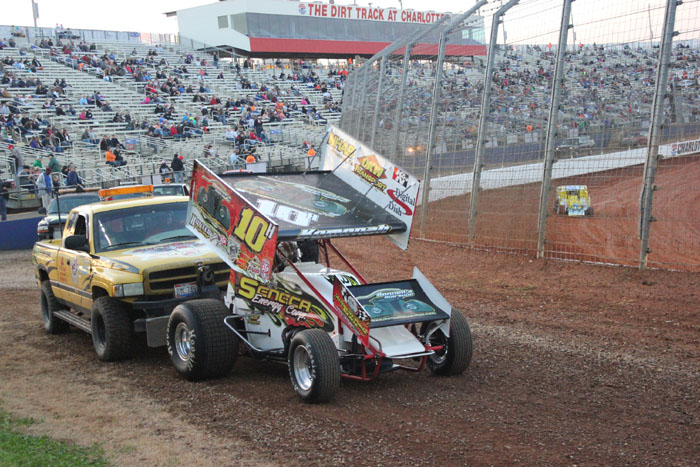 GREG HUNTINGTON PUSHING OFF #10H CHAD KEMENAH..(Glenda Lacer photo)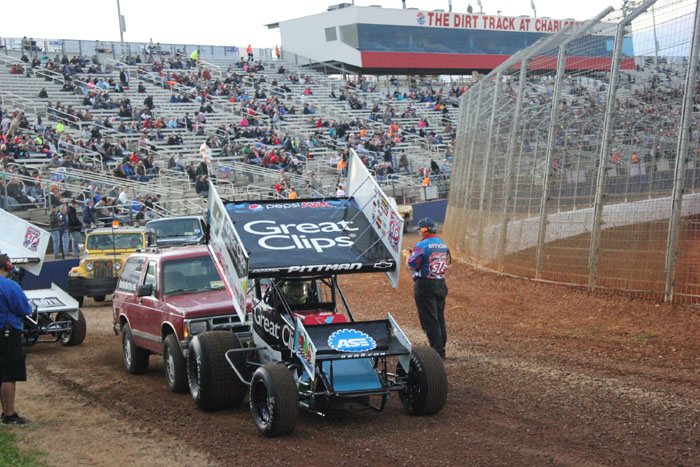 TIM MILLS PUSHING OFF FRIDAY NIGHT WINNER #9 DARYN PITTMAN..(Glenda Lacer photo)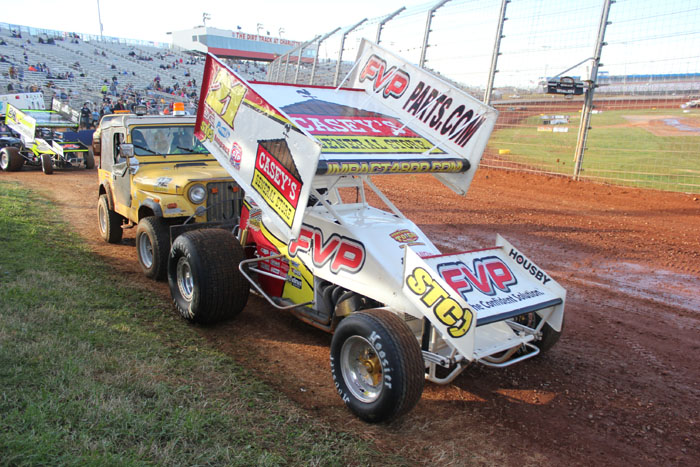 JIMMYJEEP PUSHING OFF SATURDAY NIGHT WINNER #21 BRIAN BROWN..(Glenda Lacer photo)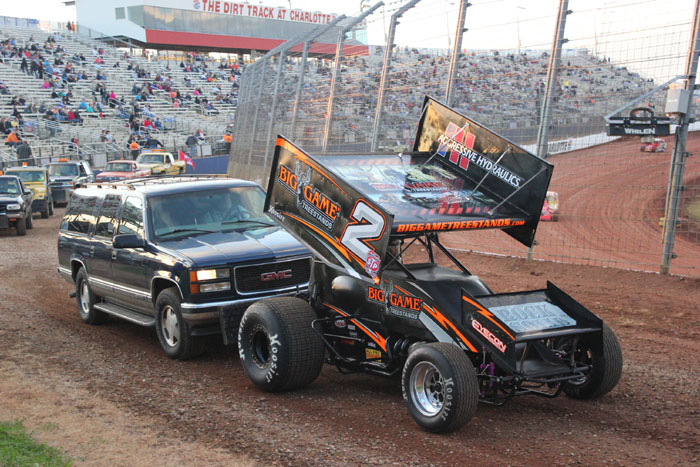 JAMES TEMPLETON PUSHING OFF #2D DANNY LASOSKI..(Glenda Lacer photo)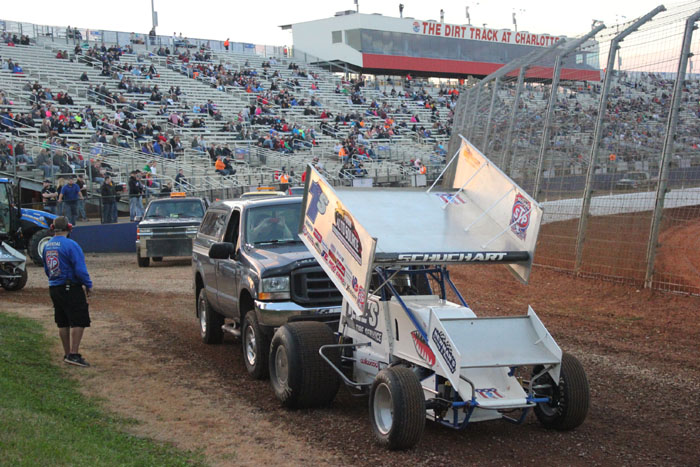 KAREN MANSFIELD PUSHING OFF #1S LOGAN SCHUCHART..(Glenda Lacer photo)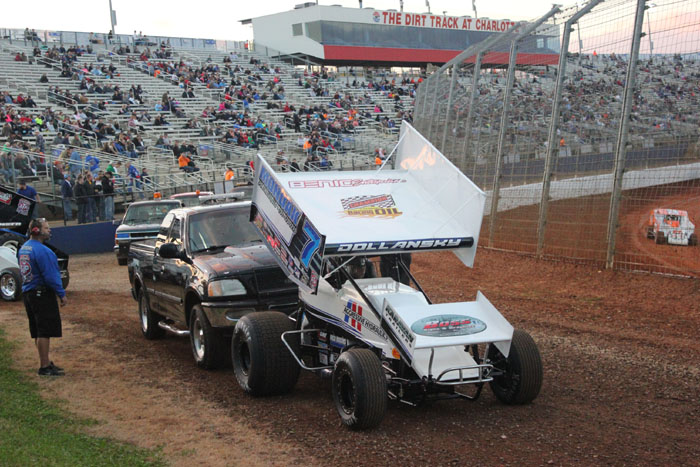 MIKE PICKENS PUSHING OFF #7 CRAIG DOLLANSKY..(Glenda Lacer photo)
JIMMY HONEYCUTT PUSHING OFF #29 KERRY MADSEN..(Glenda Lacer photo)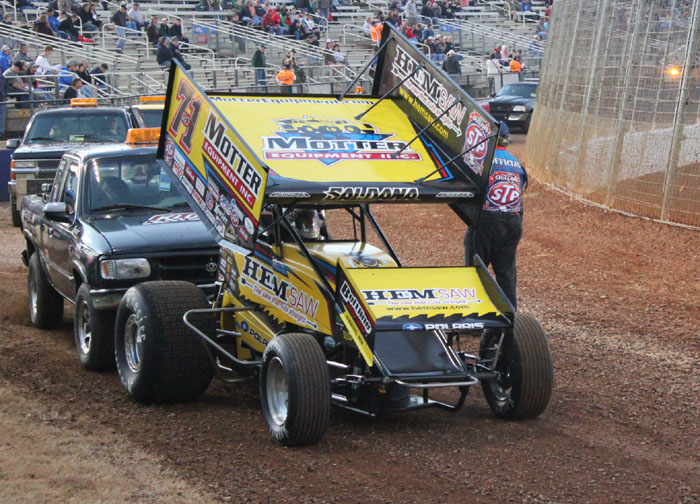 ROGER ISAAC PUSHING OFF #71 JOEY SALDANA..(Glenda Lacer photo)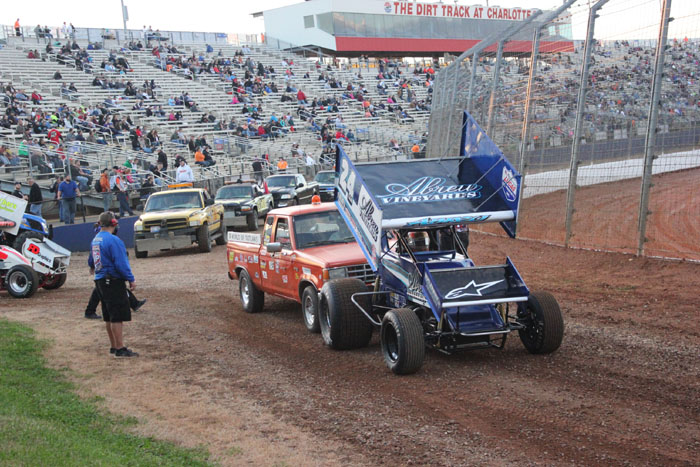 RONNIE ISAAC PUSHING OFF #24R RICO ABREU..(Glenda Lacer photo)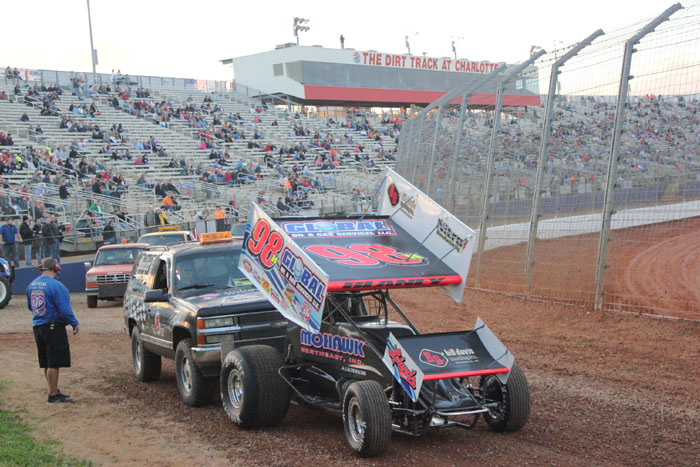 MIKE SIMPSON PUSHING OFF #98H DAVE BLANEY..(Glenda Lacer photo)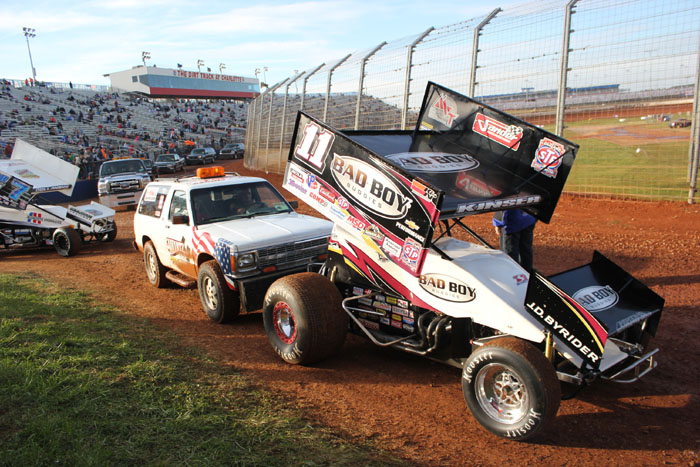 MARVIN BERTHOFF PUSHING OFF #11 STEVE KINSER..(Glenda Lacer photo)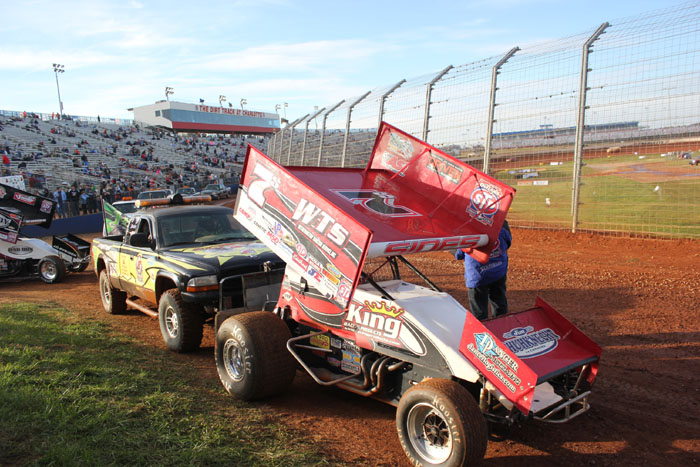 JASON YOST PUSHING OFF #7 JASON SIDES..(Glenda Lacer photo)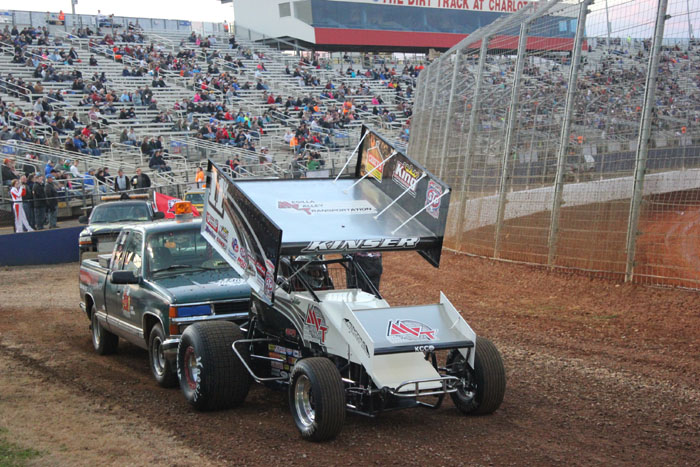 MIKE BUDKA PUSHING OFF #11K KRAIG KINSER..(Glenda Lacer photo)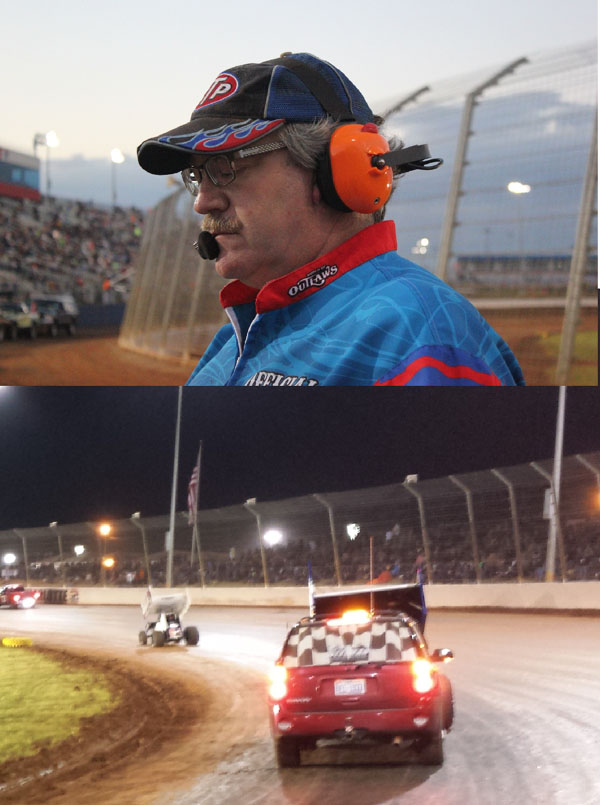 BRENT SEELMAN WAS KEPT BUSY WORKING THE SPRINT PIT OUT AND CONTROLING THE PUSH TRUCKS..HE PUSHED ONLY TWICE AND LEAD THE PUSHING CREW ON THE TRACK FRIDAY AND SATURDAY NIGHT..(Glenda Lacer photo)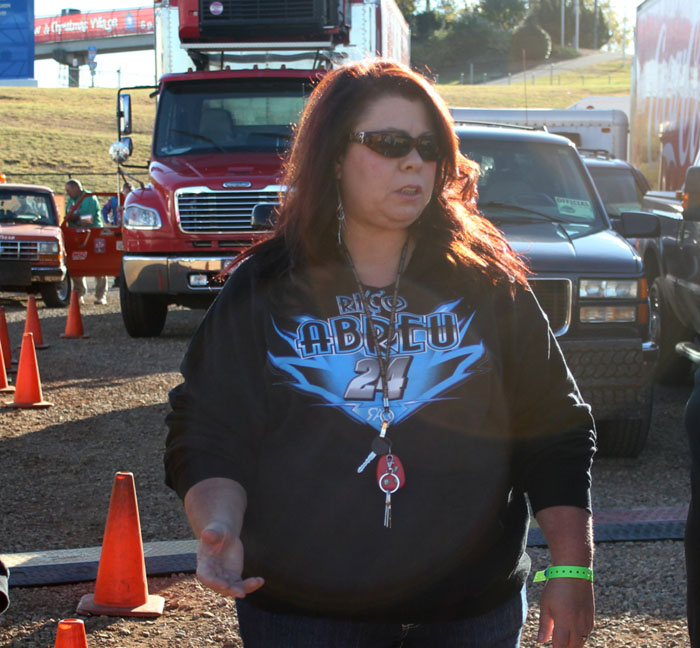 CHRIS SEELMAN WAS ON A HIGH SHOTING FOR SPEED SPORT NEWS UNTIL HER WORLD CAVED IN AFTER FRIDAY NIGHTS SHOW..THEIR CAR WAS BROKEN INTO AND ALL HER CAMERA EQUIPMENT WAS STOLEN..(Glenda Lacer photo)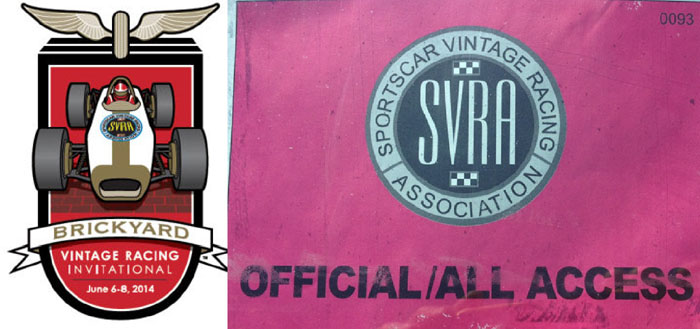 THE FIRST BRICKYARD VINTAGE RACING INVITATIONAL WAS HELD AT THE INDIANAPOLIS MOTOR SPEEDWAY JUNE 4-8, 2014..SPORTSCAR VINTAGE RACING ASSOCIATION WAS THE SANCTIONING BODY THAT PRODUCED OF THE SHOW..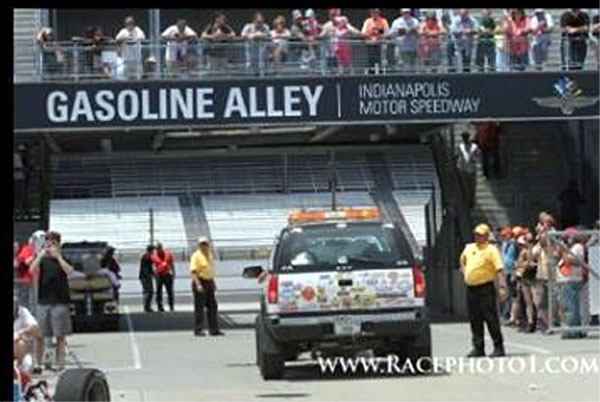 BOBBY GILL AND GLENNA DEZARN ENTER GASOLINE ALLEY..(Racephoto1.com photo)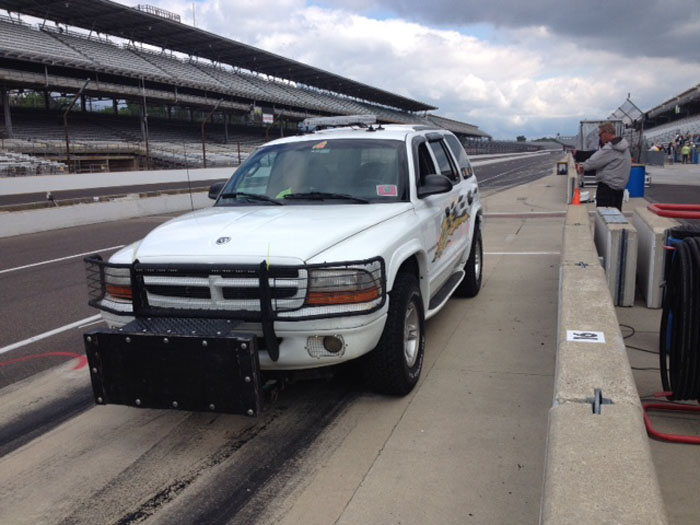 JOE CHAMBERS ON PIT ROAD WHERE JUST A COUPLE WEEKS BEFORE CARS FROM THE INDY 500 WERE SERVICED DURING THE RACE..(Joe Chambers photo)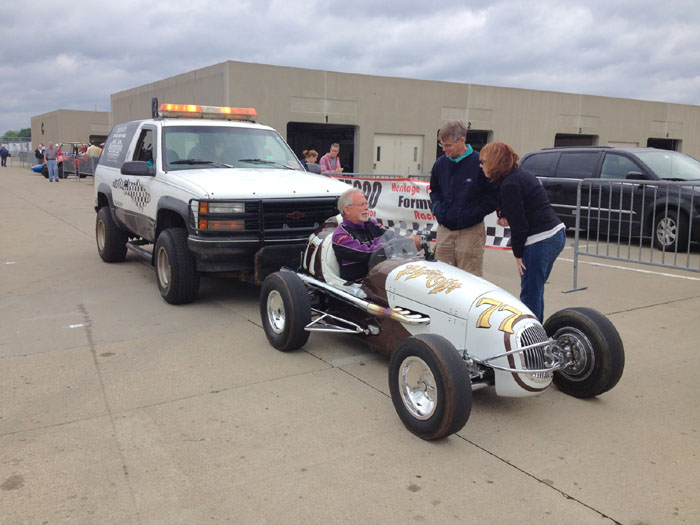 ONE OF THE MIDGETS THAT HAD BOBBY GILL AND GLENNA DEZARN HAD TO PUSH RAN ON THE OVAL AT IMS..(Glenna Dezarn photo)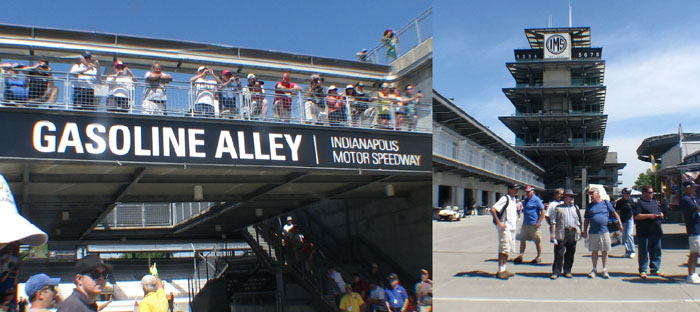 GASOLINE ALLEY AND THE INDY 500 PAGODA..(Joe Chambers photo)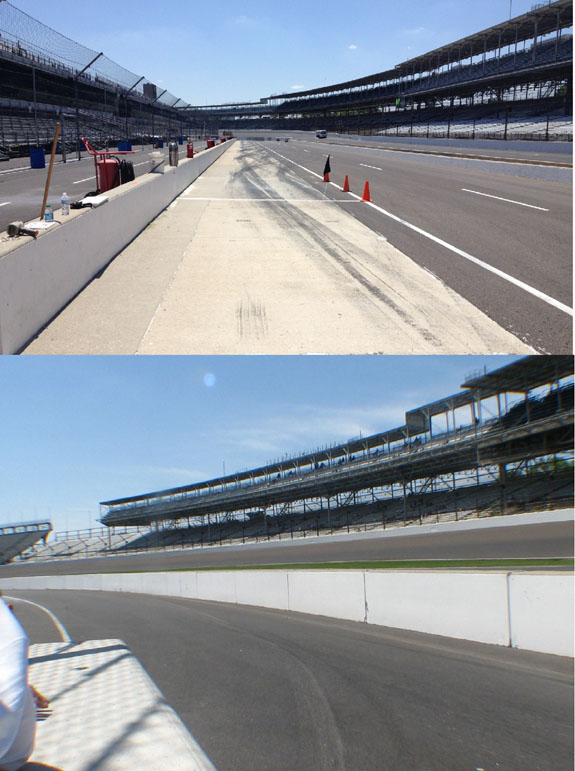 PIT ROAD AND TURN ONE AT INDY..(Joe Chambers photo)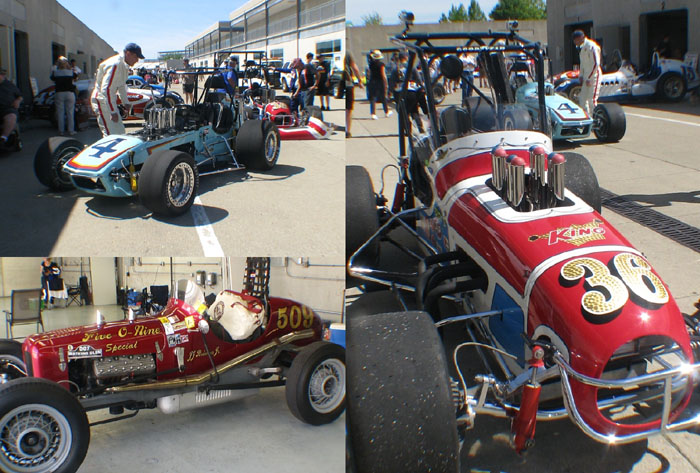 SOME OF THE SPRINT CARS AND A BIG CAR THAT RAN ON THE TRACK..(Glenna Dezarn photo)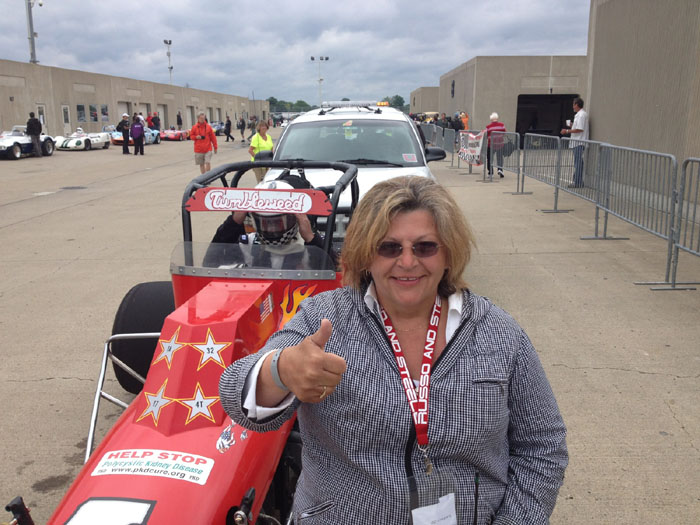 EDITOR PAM SHATRAW FROM VICTORY LANE MAGAZINE AND NOW WITH SPORTSCAR VINTAGE RACING ASSOCIATION..(Glenna Dezarn photo)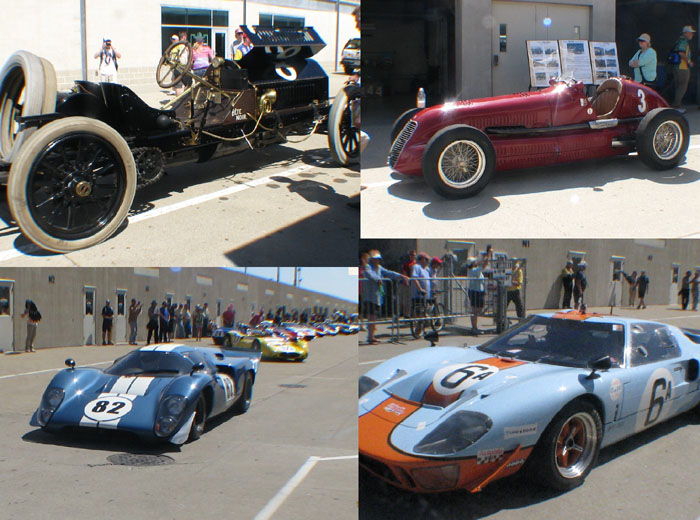 SOME OF THE OVER 700 TYPES OF CARS THAT RAN AT THE FIRST BRICKYARD VINTAGE RACING INVITATIONAL..(Glenna Dezarn photo)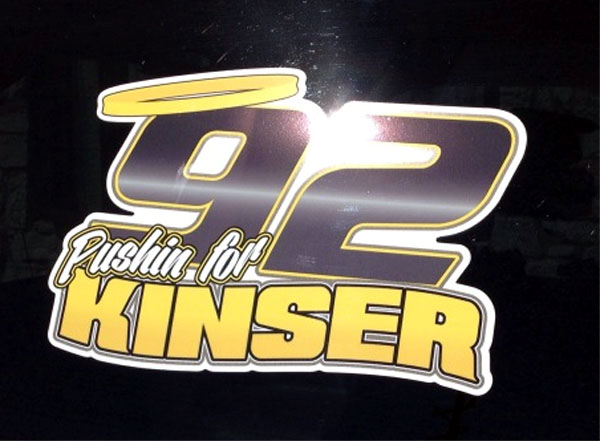 KINSER EDWARD CLAYTON SON OF SPRINT CAR RACER DARON AND SHELLEY SUZANNE KINSER CLAYTON PASSED AWAY ON SEPTEMBER 15, 2014..HE LOVED WATCHING HIS DADDY RACE AND I UNDERSTAND PUSH TRUCKS..ON SEPTEMBER 22, 2014 SEVEN OF OUR PUSH TRUCKS LEAD THE FUNERAL PROCESSION FOR THE 16 MONTH OLD FAN..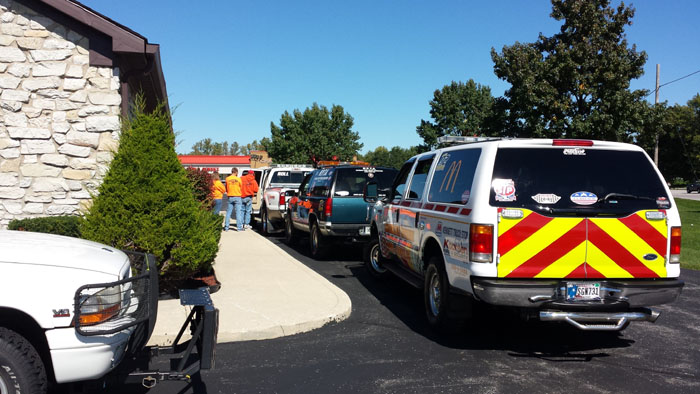 TWO OF THE LAWRENCEBURG RESCUE TRUCKS AND JEFF GRACE..(Ray Markunas photo)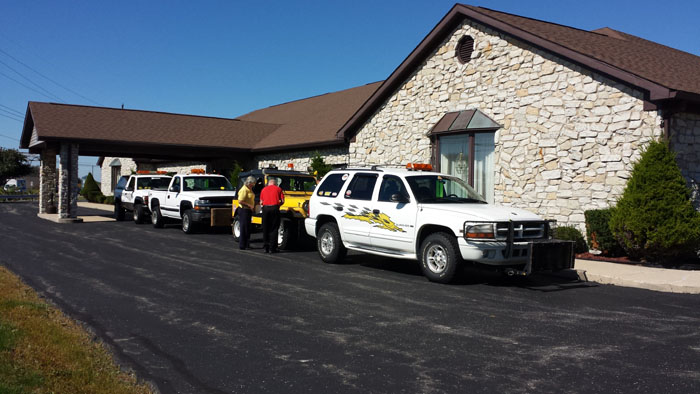 JOE CHAMBERS, JIMMYJEEP, RAY MARKUNAS, AND GLENNA DEZARN..(Ray Markunas photo)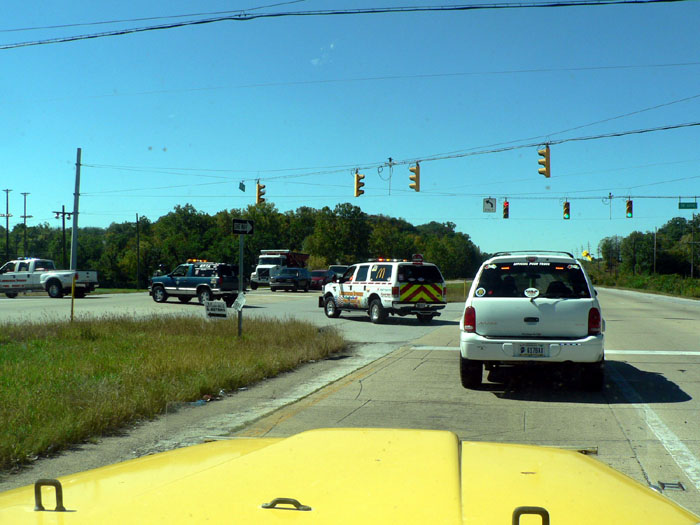 ON THE ROAD TO THE CEMETERY..(Glenda Lacer photo)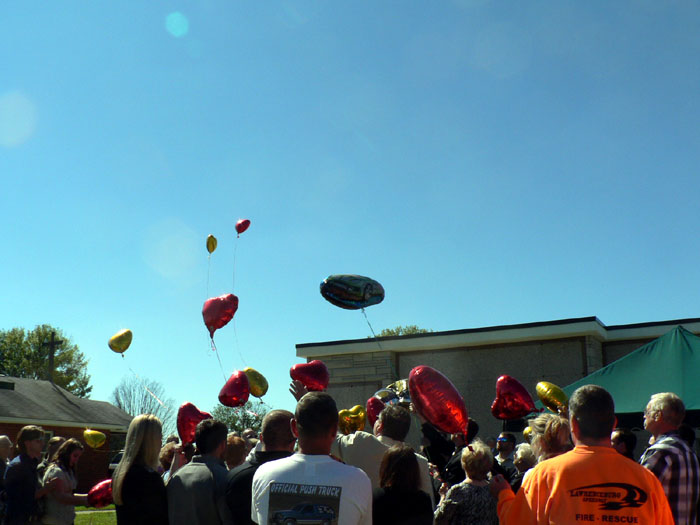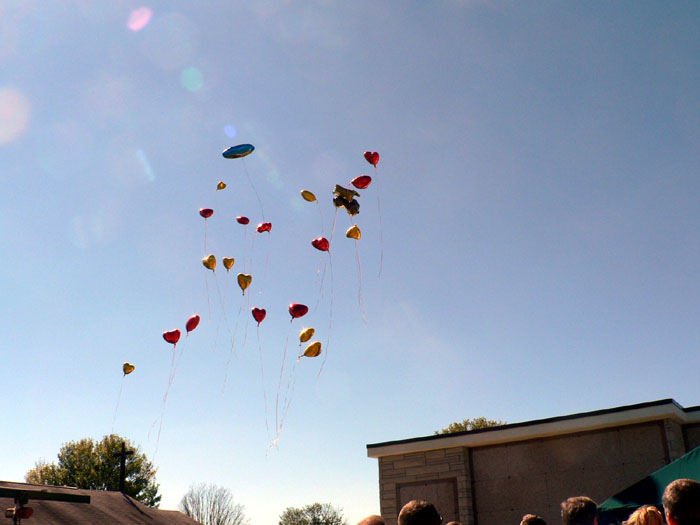 BALLOON RELEASE AT THE END THE CEREMONY..(Glenda Lacer photo)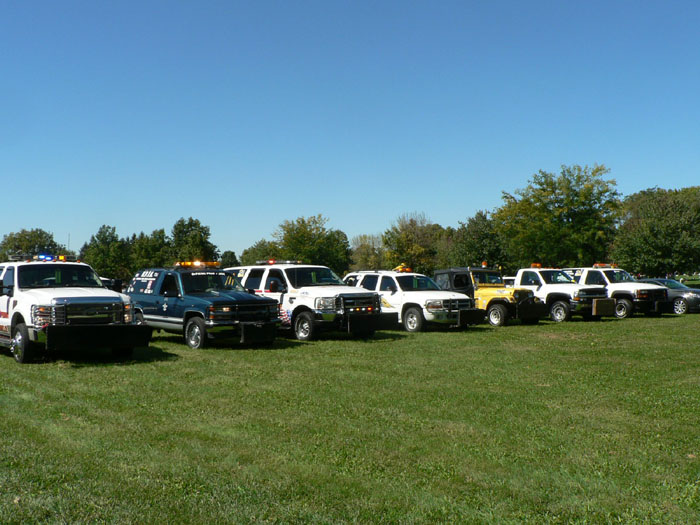 DARON CLAYTON RETURNED TO USAC RACING ON SEPTEMBER 27, 2014 AT LAWRENCEBURG SPEEDWAY..(Glenda Lacer photo)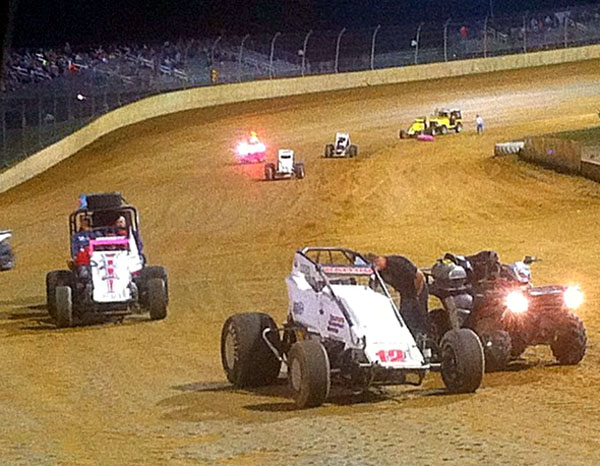 GETTING READY TO PUSH OFF THE FEATURE..(Risa Pickens photo)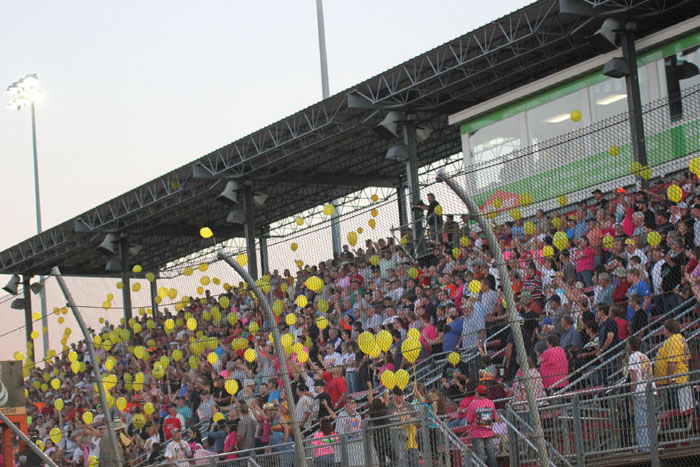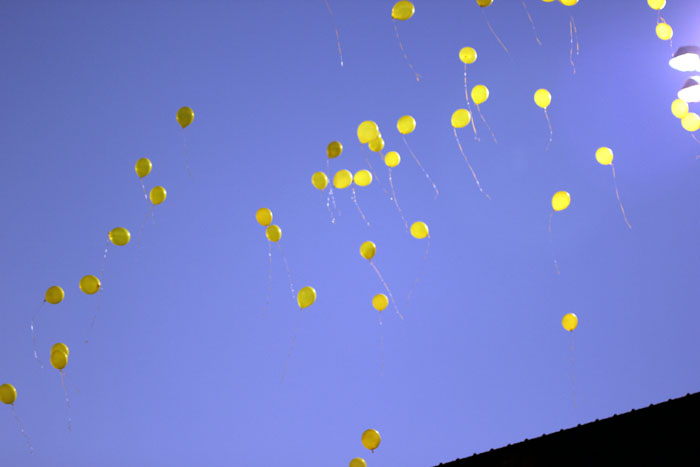 THERE WAS A BALLOON RELEASE AT LAWRENCEBURG IN MEMORY OF KINSER..(Glenda Lacer photo)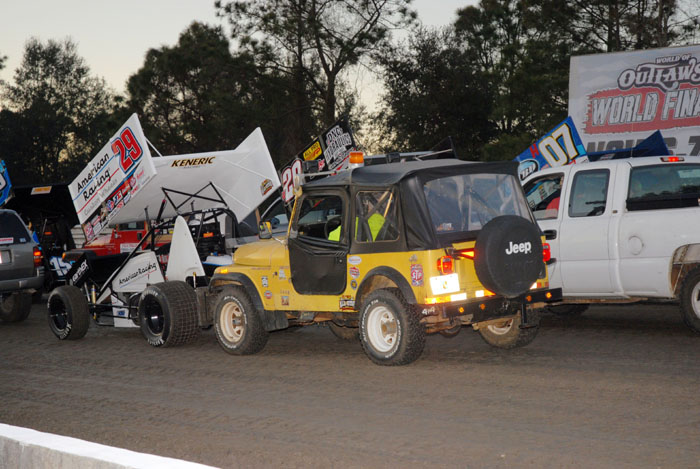 JIMMYJEEP GETTING READY TO PUSH OFF KERRY MADSEN AT THE 2014 SPRINT CAR WEEK AT VOLUSIA..(Gene Marderness photo)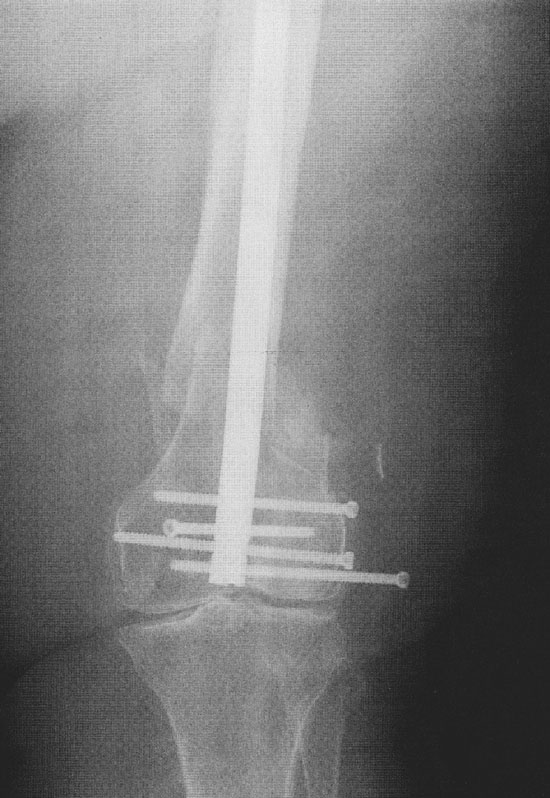 AFTER 4 MONTHS IN THE HOSPITAL I AM NOW HOME..I BROKE MY LEFT FEMUR JUST ABOVE THE KNEE THE END OF FEBRUARY..THERE ARE A TOTOL OF 5 SCREWS AND A ROD IN MY LEG..I NOW HAVE TO LEARN TO WALK ALL OVER AGAIN AND BUILD UP MY LEG MUSCLES BEFORE I CAN START PUSHING..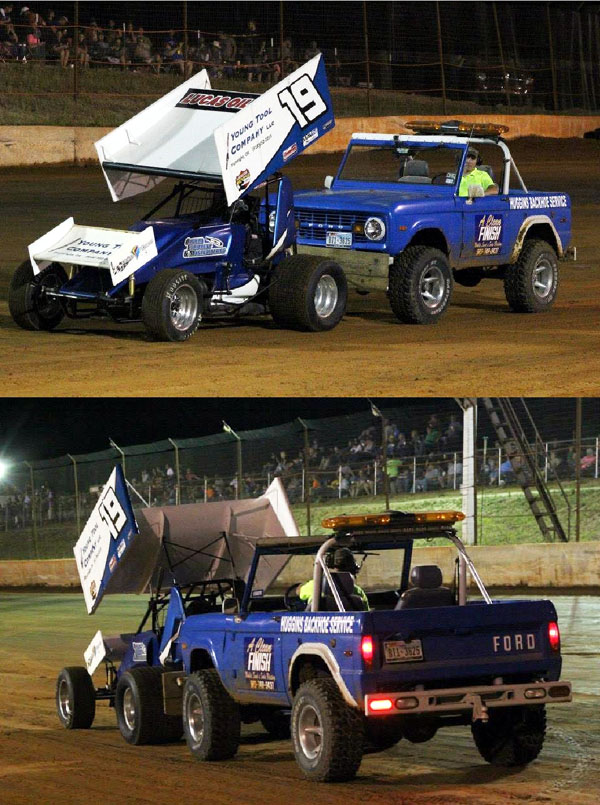 DO YOU KNOW WHO THIS PUSHER IS..??..HE SENT ME THESE PICTURES WHILE I WAS IN THE HOSPITAL AND I LOST HIS EMAIL..CONTACT ME AT jimmyjeep45@yahoo.com

2014 ALL STAR SPRINT CAR WEEKEND AT BUBBA RACEWAY PARK..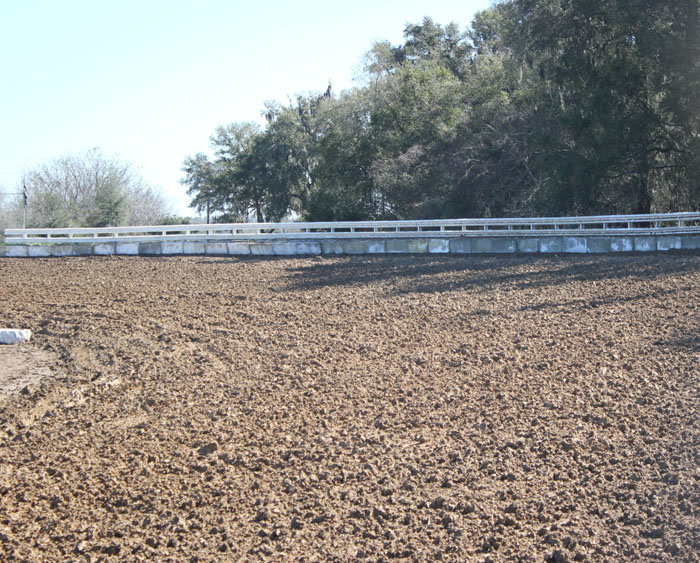 RAIN AND MUD SET BACK RACING UNTIL SUNDAY..(Glenda Lacer photo)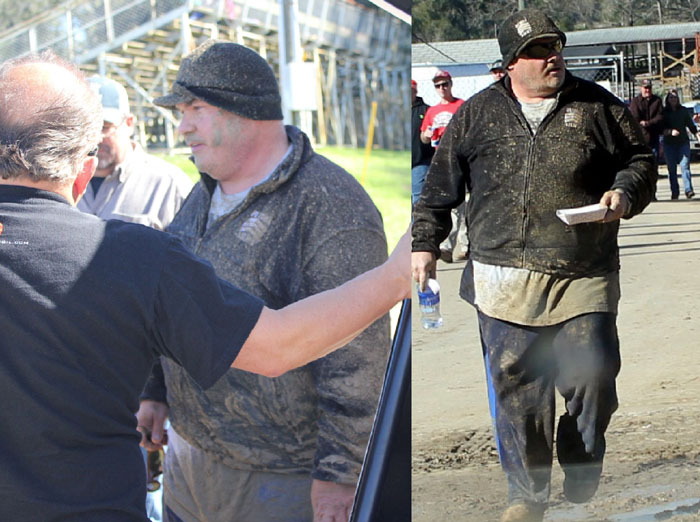 BUBBA CLEM aka BUBBA THE LOVE SPONGE RUNS THE TRACK AND IS NOT AFRAID TO GET MUDDY TO MAKE SURE THE TRACK IS READY TO RACE ON..(Glenda Lacer photo)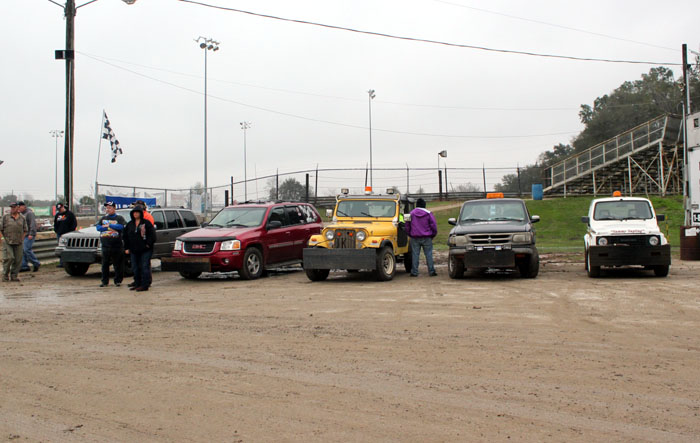 OUR PUSH CREW FROM THE LEFT WAS CHARLIE SHARP, BRENT SEELMAN, JIMMYJEEP, ROGER ISAAC, AND VAUGHN ROCKNEY..NOTE:ROGER ISAAC LOST HIS TRANSMISSION ON SATURDAY NIGHT TRYING TO PACK THE RAIN SOAKED TRACK..(Glenda Lacer photo)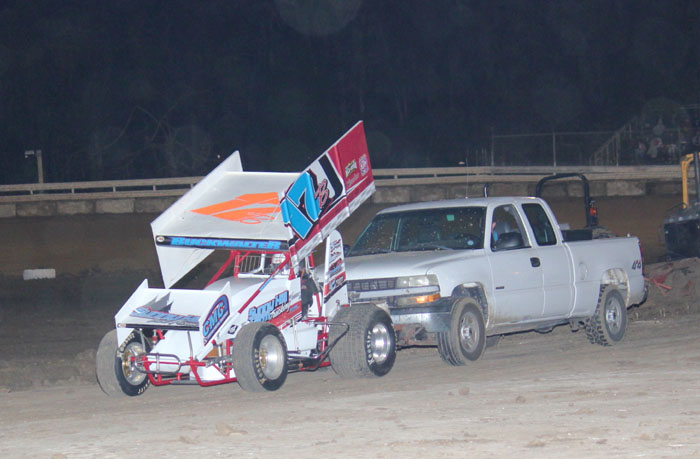 FRANK SHARP SHOWN HERE PUSHING #17b STEVE BUCKWALTER FILLED IN ON SUNDAY NIGHT..(Glenda Lacer photo)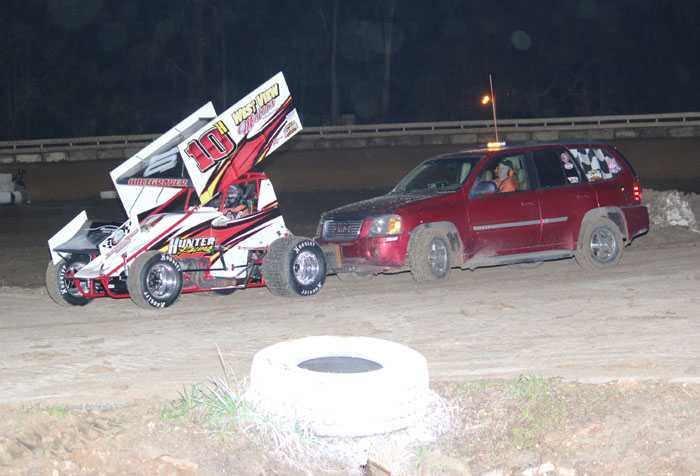 BRENT SEELMAN PUSHING OFF #10 DANNY HOLTGRAVER..(Glenda Lacer photo)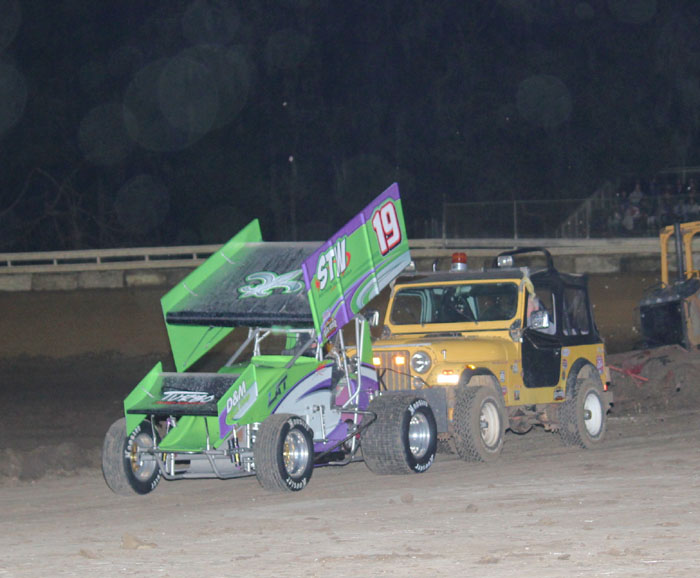 JIMMYJEEP PUSHING OFF #19 CLINT ANGELETTE..(Glenda Lacer photo)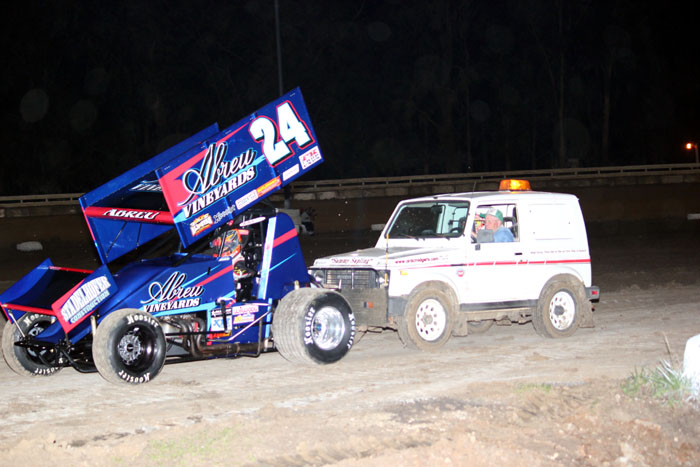 VAUGHN ROCKNEY PUSHING OFF #24 RICO ABREU..(Glenda Lacer photo)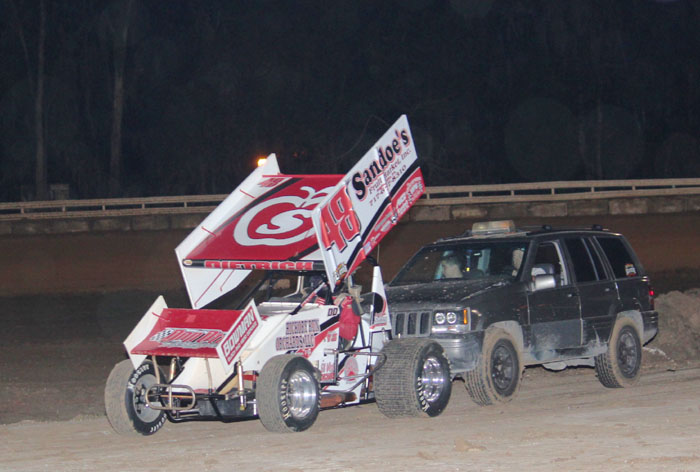 CHARLIE SHARP PUSHING OFF #48 DANNY DIETRICH..(Glenda Lacer photo)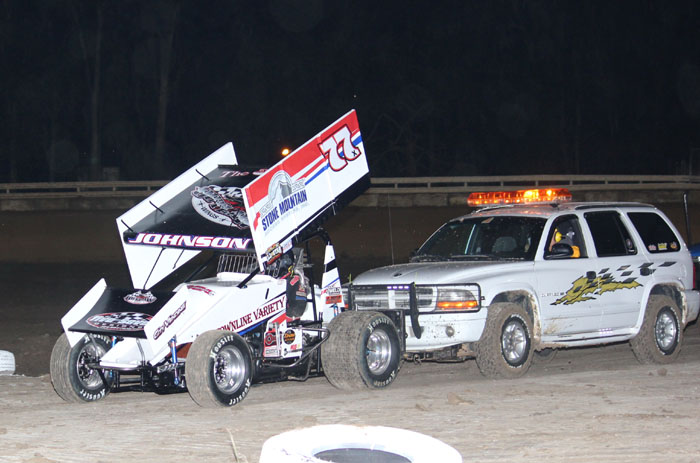 JOE CHAMBERS PUSHING OFF #77x WAYNE JOHNSON..(Glenda Lacer photo)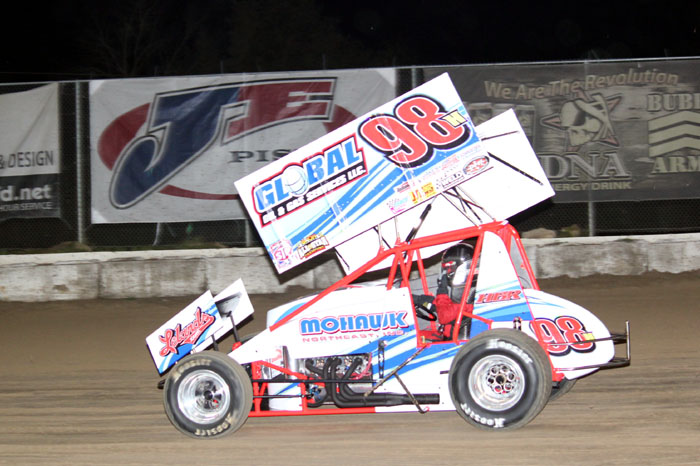 DAVE BLANEY WON THE SUNDAY NIGHT SHOW..WE HAD AN APPOINTMENT MONDAY AND MISSED THE SECOND SHOW..(Glenda Lacer photo)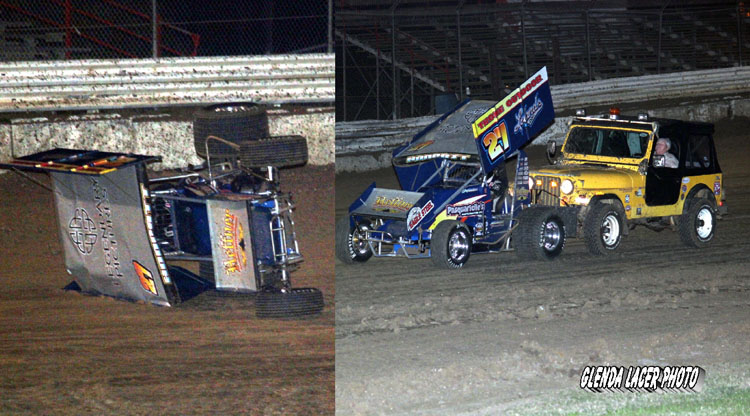 GREG HODNETT HAD A SMALL FLIP ON PRACTICE NIGHT BUT I WAS ABLE TO ROLL HIM BACK TO THE PITS..(Glenda Lacer photo)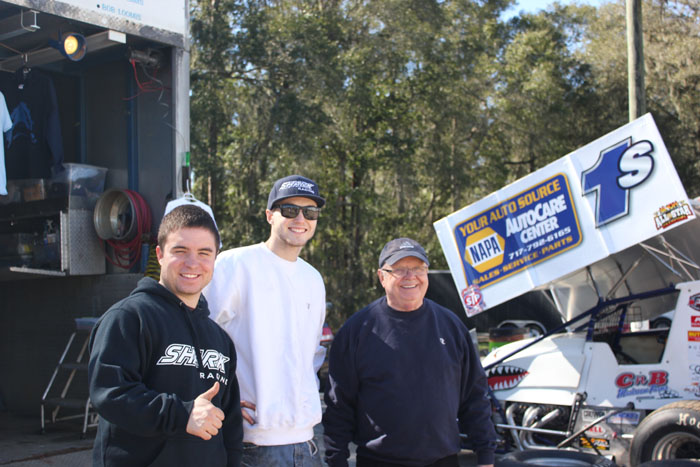 TEAM SHARK RACING LOGAN SCHUCHART, JACOB ALLEN, AND BOBBY ALLEN..(Glenda Lacer photo)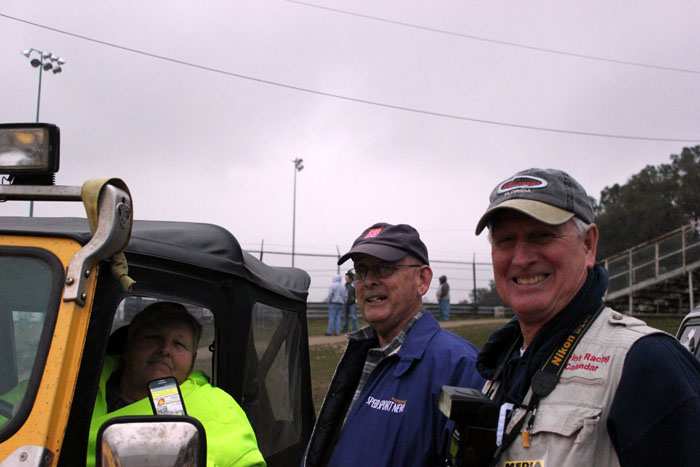 I ALWAYS HAVE FRIENDS STOPPING BY TO TALK..FROM THE LEFT IS NSSN SCRIBE RON HEDGER AND PHOTOGRAPHER GENE MARDERNESS..(Glenda Lacer photo)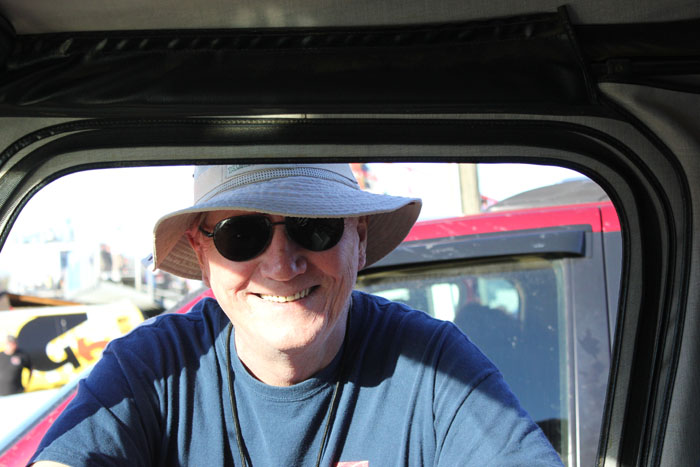 MY OLE FRIEND PHOTOGRAPHER MAX DOLDER..(Glenda Lacer photo)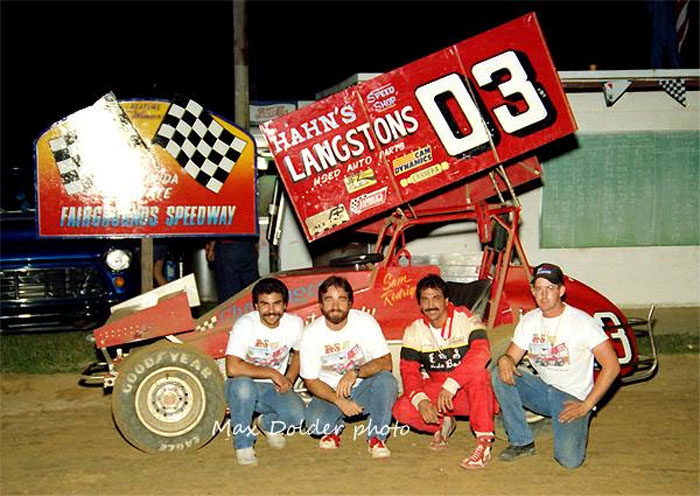 I PUSHED SAM RODRIGUEZ FOR MANY YEARS IN THE TAMPA AREA..HE GRANDSON IS NASCAR DRIVER ARIC ALMIROLA WHO JUST WON THE COKE ZERO 400 AT DAYTONA..(Max Dolder photo)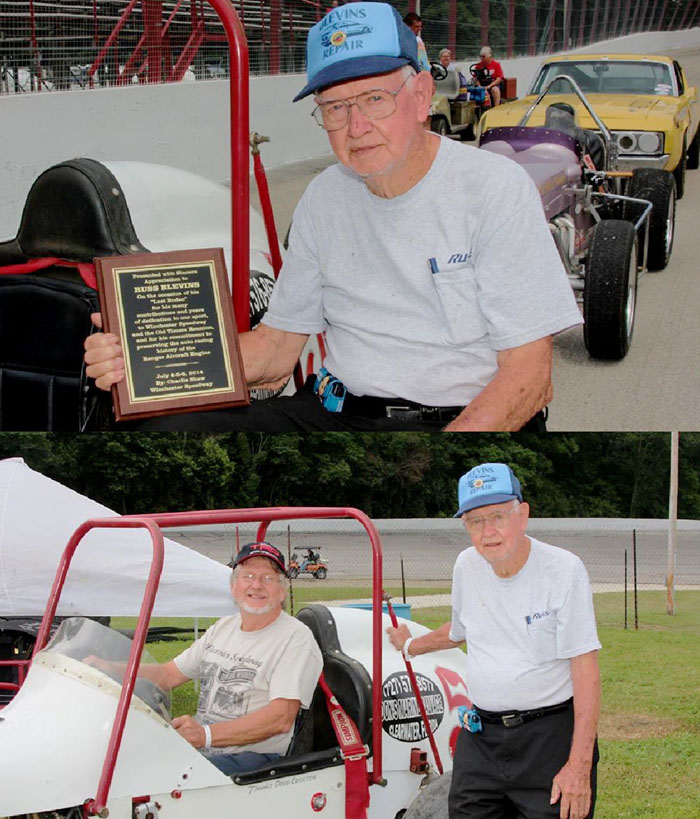 MY GOOD FRIEND RUSS BLEVINS MADE HIS LAST TRIP FROM FLORIDA TO WINCHESTER SPEEDWAY FOR THE OLD TIMERS REUNION..SHOWN HERE WITH HIS SON WAYNE AND THEIR 1951 CAE DIRT CHAMP CAR POWERED BY A 441 CUBIC INCH RANGER AIRCRAFT ENGINE..(Scott McIlwain photos)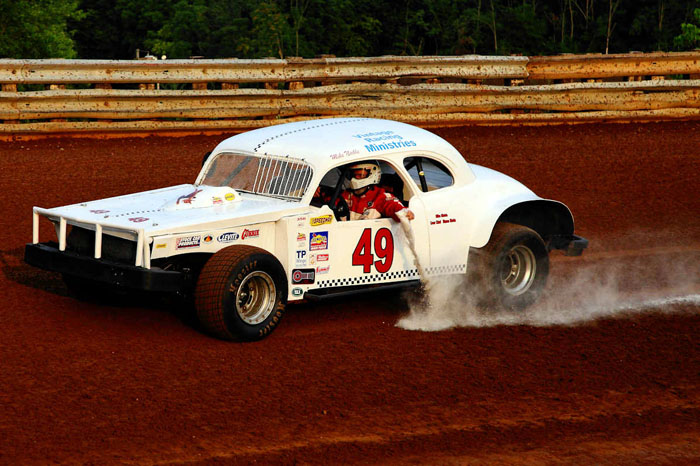 TOM AND VIVIAN COGHLAN'S SON MIKE COGHLAN PASSED AWAY THIS SPRING AND PART OF HIS ASHES WERE SCATTERED IN THE SECOND TURN AT HAGERSTOWN SPEEDWAY WHERE HE USE TO RACE..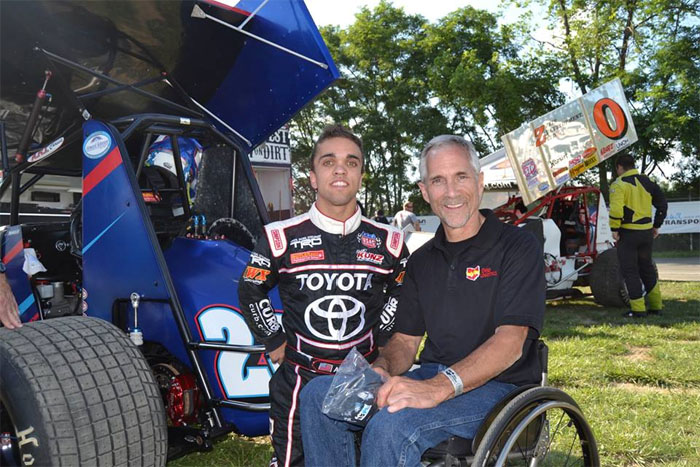 RICO ABREU AND BRAD DOTY..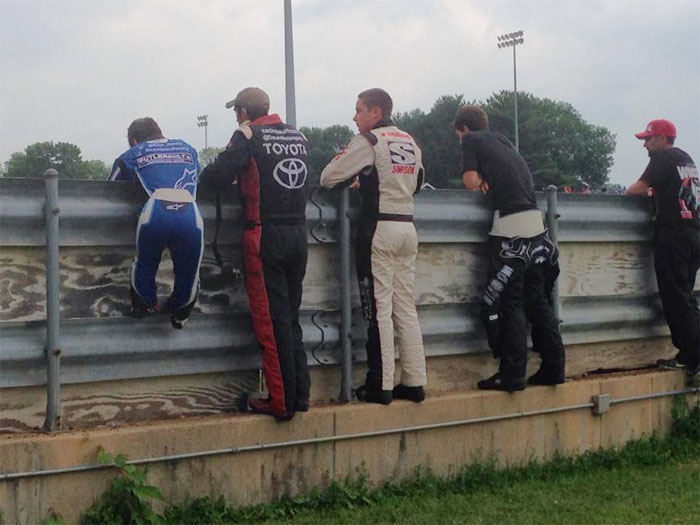 FENCE HANGERS AT ANGELL PARK..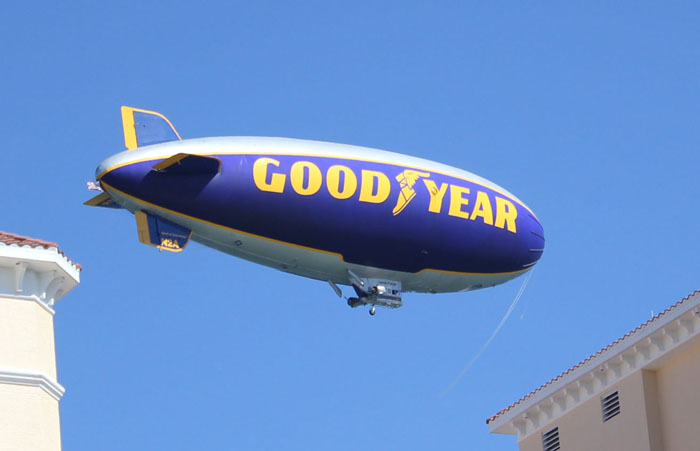 WE WATCHED THE "SPIRIT OF GOODYEAR" CRUISE THE DAYTONA BEACH AREA LAST FEBRUARY..AFTER THE DAYTONA 500 IT WAS RETIRED AFTER 14 YEARS SERVICE..(Glenda Lacer photo)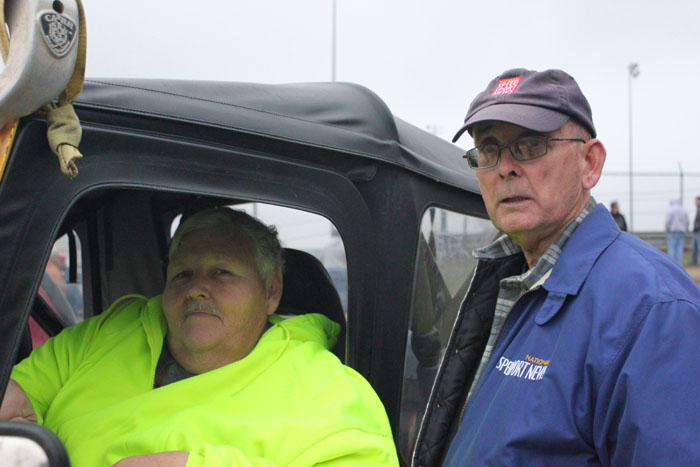 JIMMYJEEP WITH NATIONAL SPEED SPORT NEWS WRITER RON HEDGER..HE INTERVIEWED ME FOR THE BELOW ARTICLE FOR NSSN..(Glenda Lacer photo)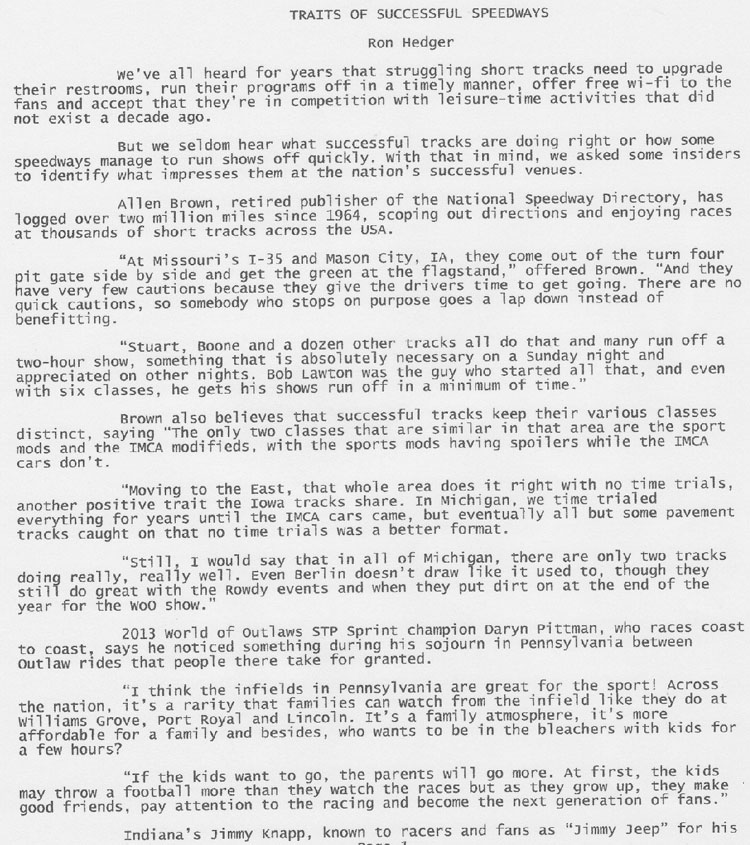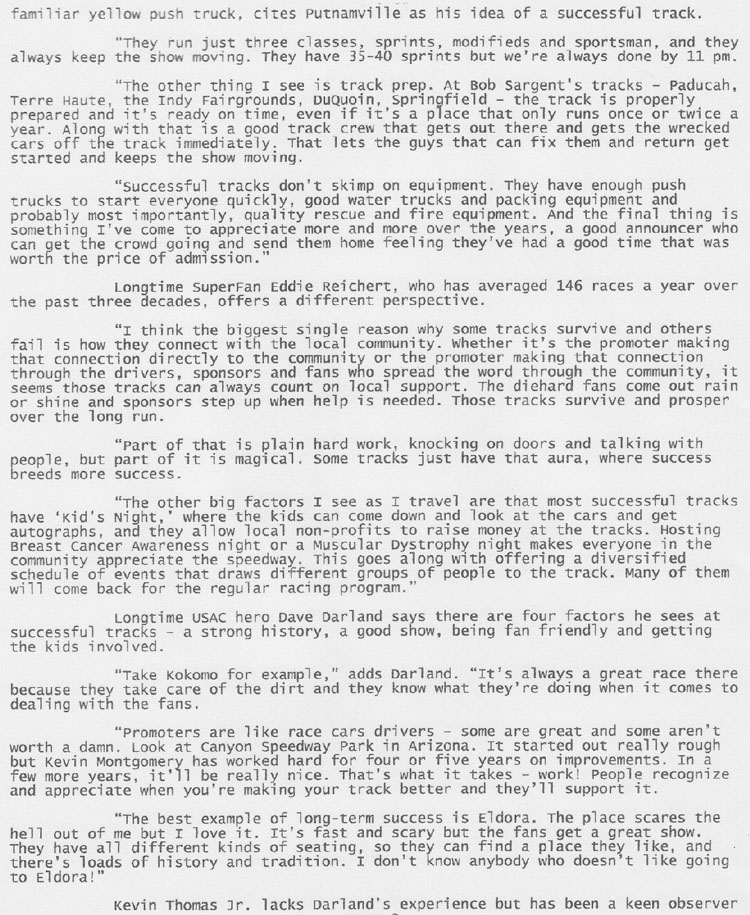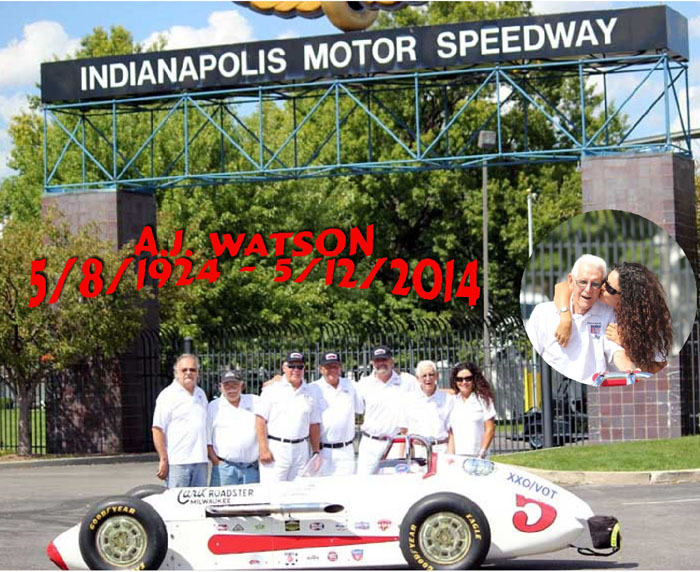 REST IN PEACE A.J. WATSON..WE WERE LUCKY TO HAVE MET HIM..(Glenda Lacer photo)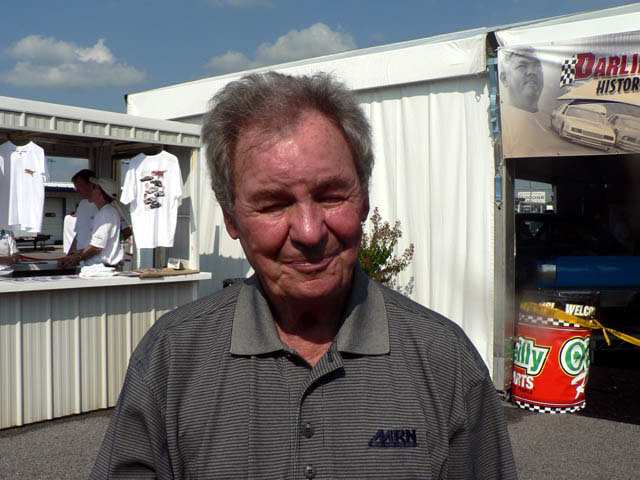 BARNEY HALL HAS ANNOUNCED HIS LAST MRN RACE THIS WEEKEND AT DAYTONA..WE MET HIM AT THE DARLINGTON HISTORICAL FESTIVAL IN 2008..(Glenda Lacer photo)

JIMMYJEEPS ALL STAR PUSH CREW FOR THE 2014 SPRINT CAR WEEK AT VOLUSIA SPEEDWAY PARK..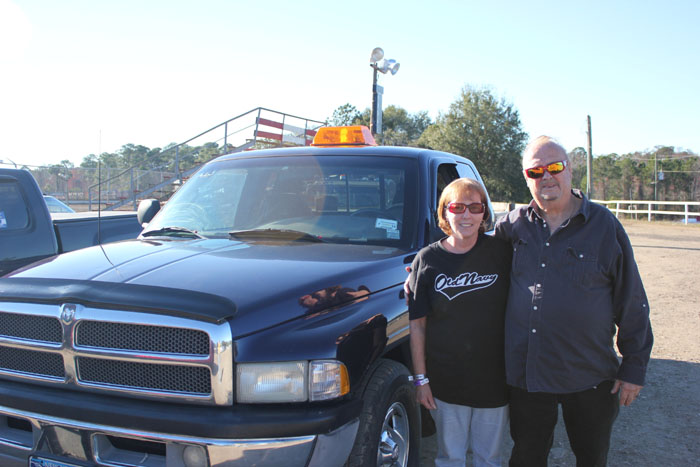 BILLY MATTICE AND VICKI HARRIS..(Glenda Lacer photo)
MIKE BUDKA..(Glenda Lacer photo)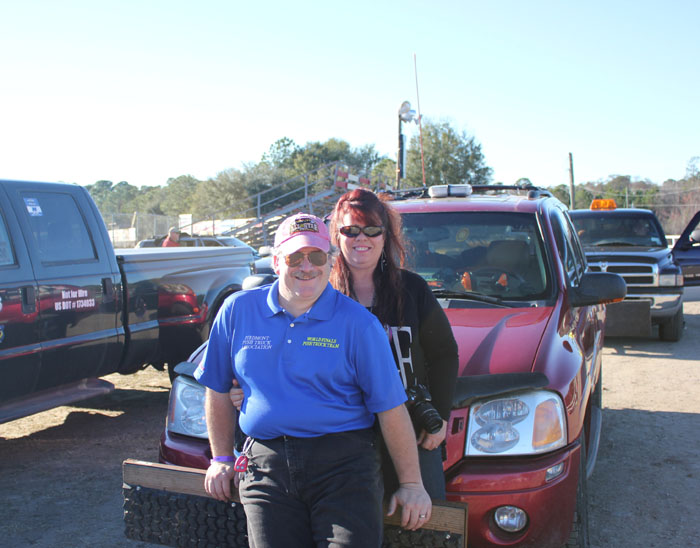 BRENT AND CHRIS SEELMAN..(Glenda Lacer photo)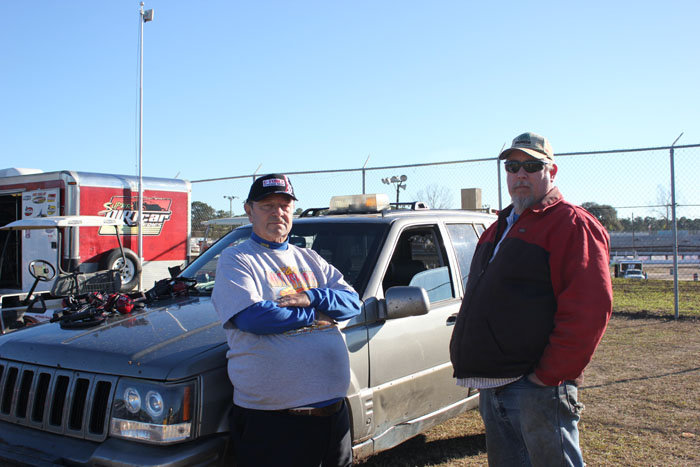 CHARLIE SHARP AND JEFF KAPKA..(Glenda Lacer photo)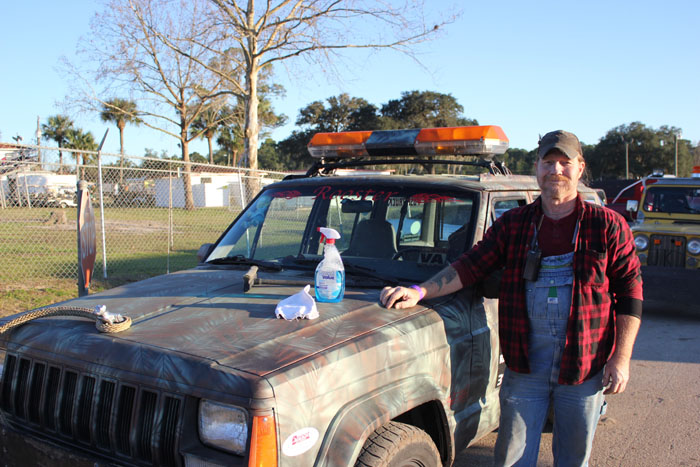 MIKE MYERS..(Glenda Lacer photo)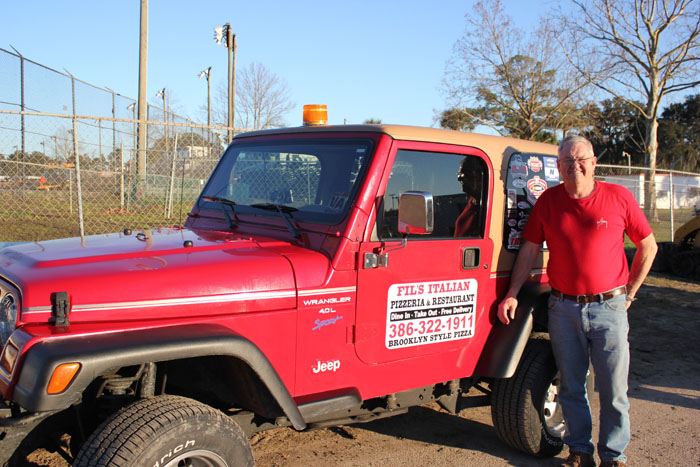 TOM FORTIN..(Glenda Lacer photo)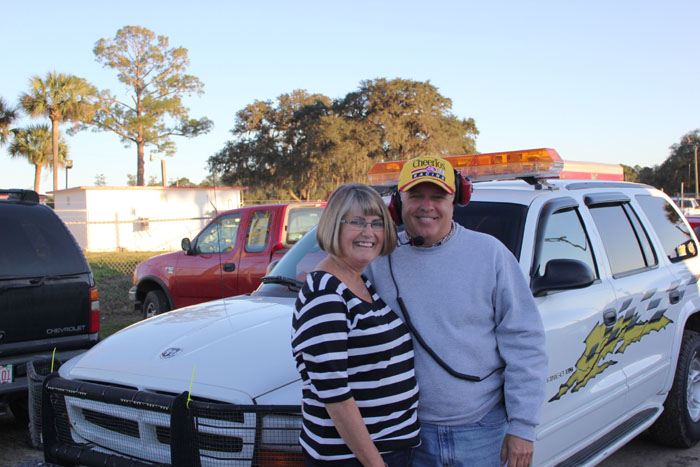 ROSANNA AND JOE CHAMBERS..(Glenda Lacer photo)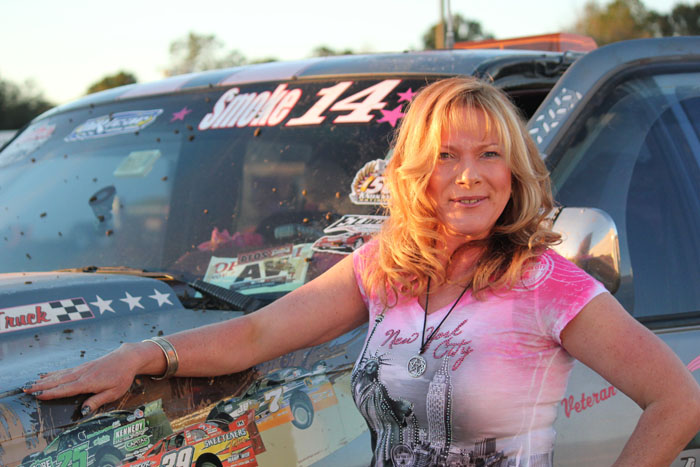 ALICIA CAMPBELL-SZERERY..(Glenda Lacer photo)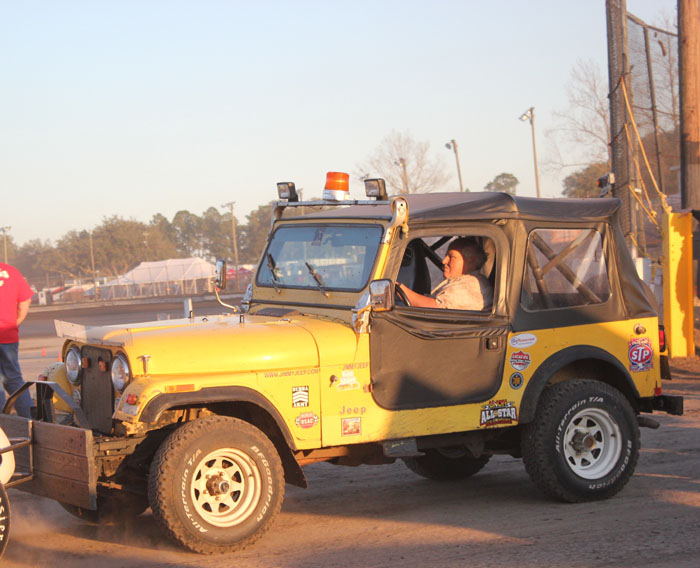 JIMMYJEEP..(Glenda Lacer photo)
THEY HAD ALL THE PUSH TRUCKS LINE UP ON PIT ROAD AT VOLUSIA SPEEDWAY PARK FOR THE OPENING CEREMONIES EACH NIGHT OF THE 2014 SPRINT CAR WEEK..(Glenda Lacer photos)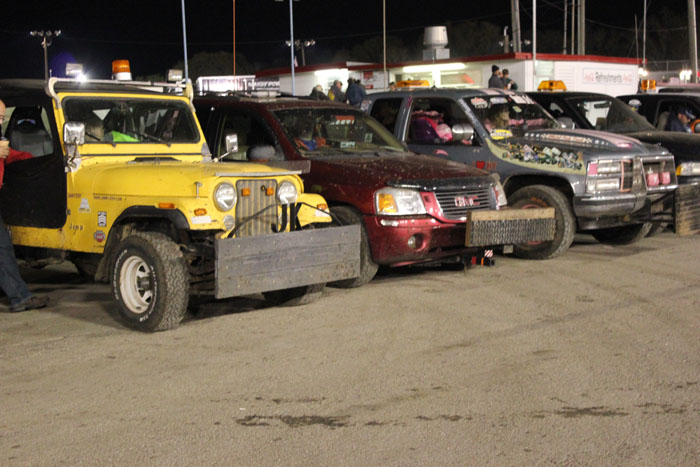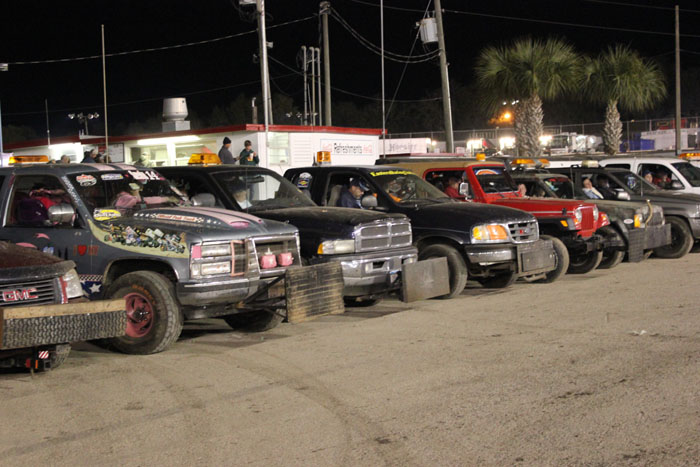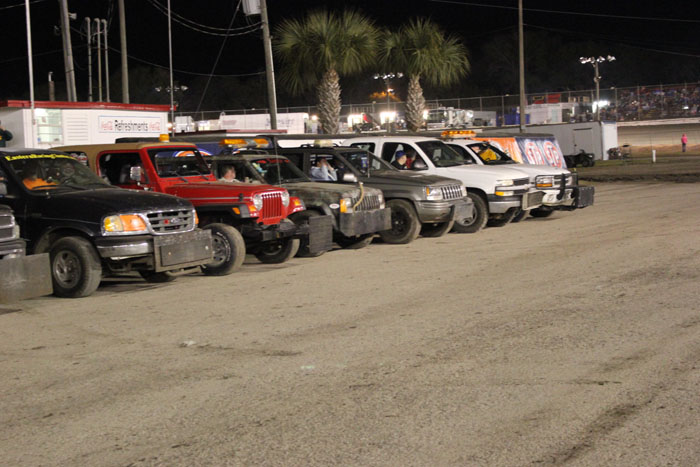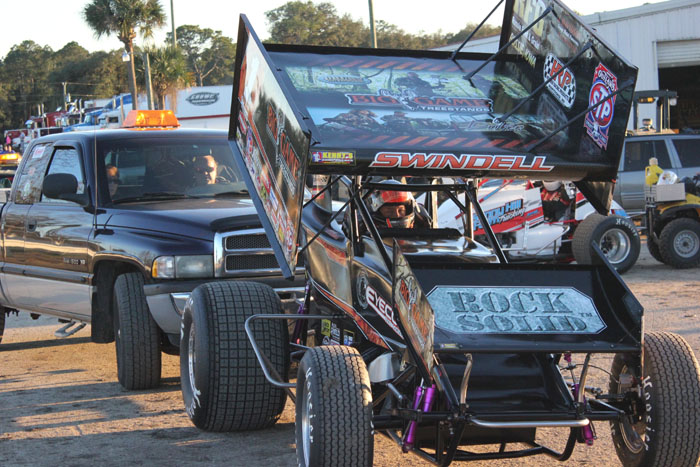 BILLY MATTICE PUSHING OFF #1 SAMMY SWINDELL..(Glenda Lacer photo)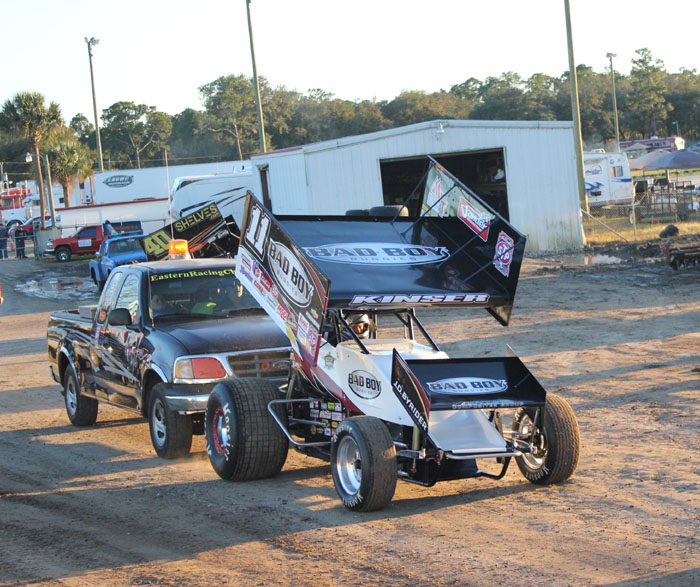 MIKE BUDKA PUSHING OFF #11 STEVE KINSER..(Glenda Lacer photo)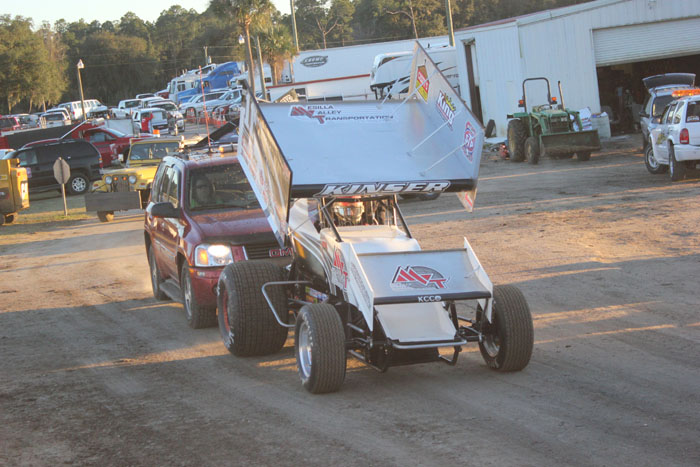 BRENT SEELMAN PUSHING OFF #11K KRAIG KINSER..(Glenda Lacer photo)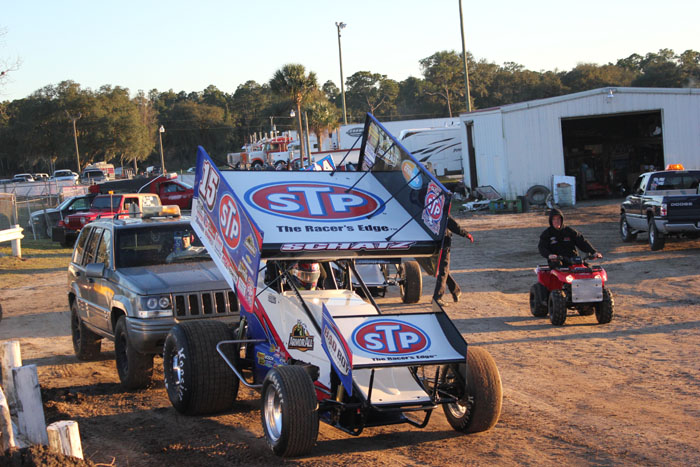 CHARLIE SHARP PUSHING OFF #15 DONNY SCHATZ..(Glenda Lacer photo)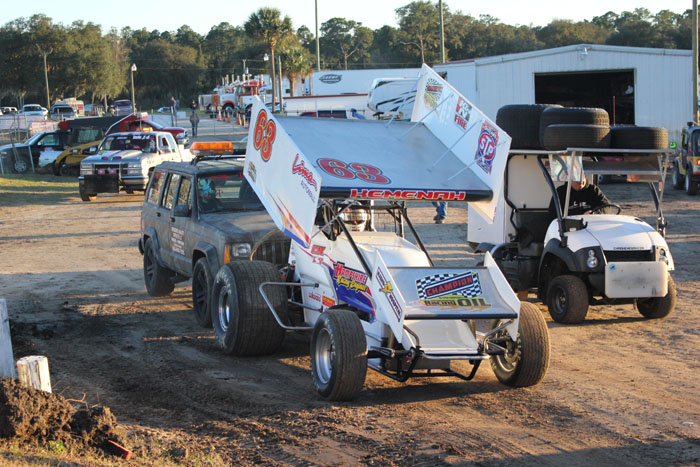 MIKE MYERS PUSHING OFF #63 CHAD KEMENAH..(Glenda Lacer photo)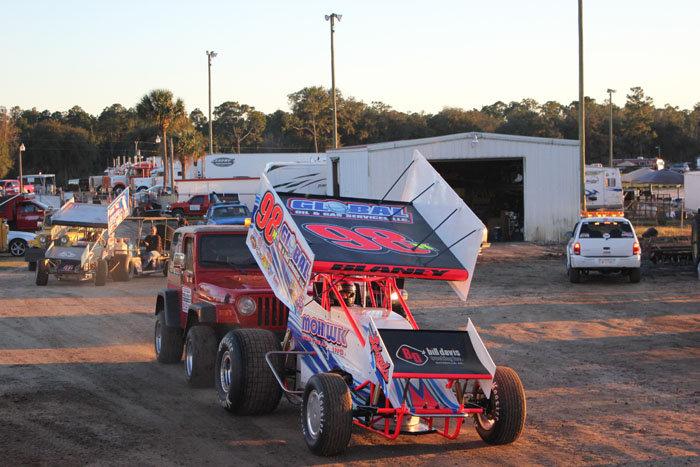 TOM FORTIN PUSHING OFF #98 DAVE BLANEY..(Glenda Lacer photo)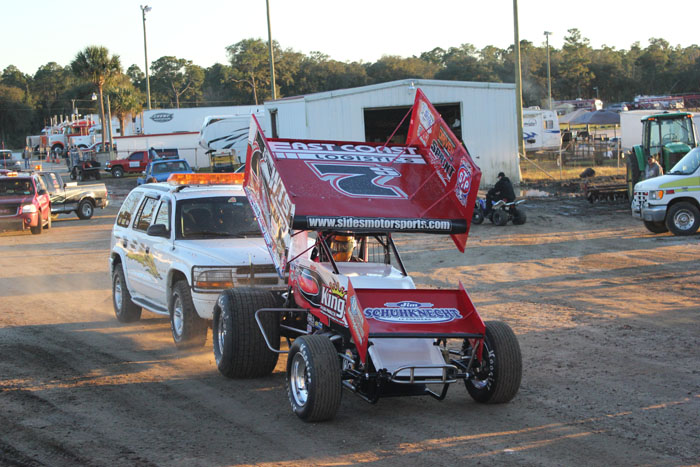 JOE CHAMBERS PUSHING OFF #7s JASON SIDES..(Glenda Lacer photo)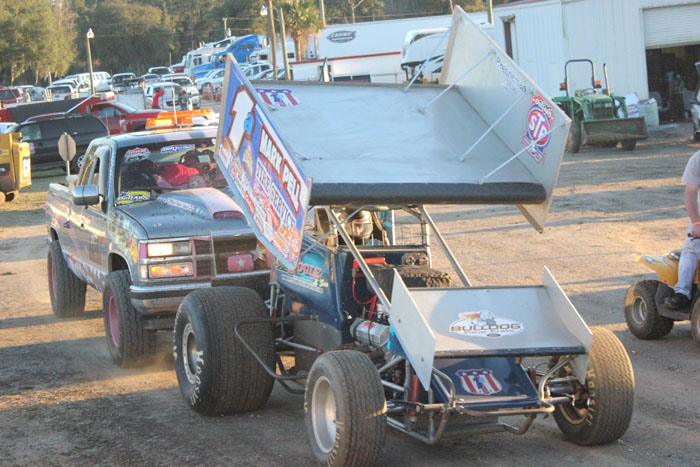 ALICIA CAMPBELL-SZERERY PUSHING OFF #1a JACOB ALLEN..(Glenda Lacer photo)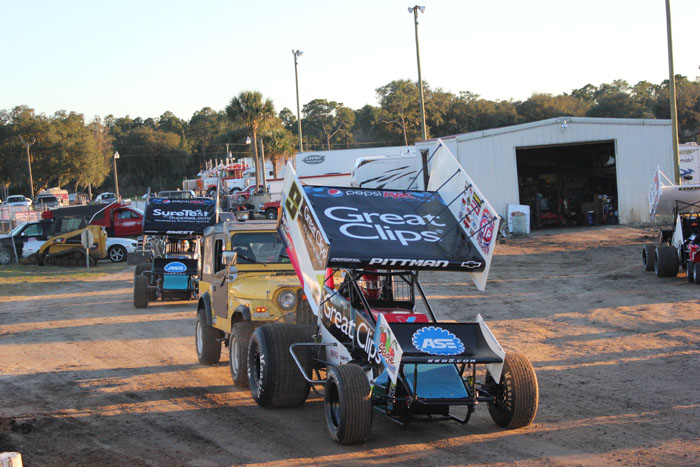 JIMMYJEEP PUSHING OFF #9 DARYN PITTMAN..(Glenda Lacer photo)

SINCE YOU ASKED by Pastor Dudley Balmer
We get to talk with a lot of folks in all areas of sprint car racing. We talk with drivers, crew members, builders, a lot of fans and an occasional promoter. On one of these rare promoter calls, things went from bad to worse rather quickly. He made the mistake of asking me why he couldn't put butts in the bleachers and when I had finished sharing the obvious with him he hung up not wanting to deal with the subject he had actually called about. The last time we took on the subject of promoters or the lack thereof, particularly in parts of the midwest we had threats of bodily harm and were told not to show up at certain tracks or else. I never figured out exactly what "else" was so we were never deterred from visiting their neck of the woods. Certainly good for a laugh considering who made the threats. I digress.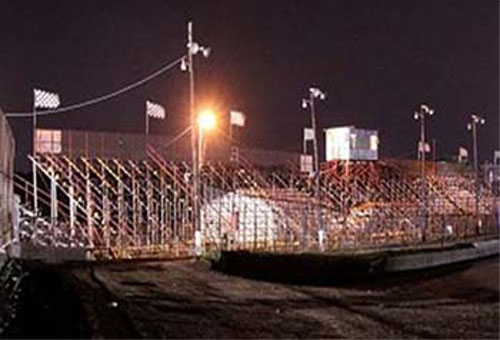 Whitey Hollowood, promoter in the 1950's and early 60's of the Greater Pittsburgh Speedway told me that "you can't have a secret race and make money." Those words of wisdom from the middle of the last century ring just as true or even more so today. If you turn on the lights and open the gate you are not promoting. Hollowood paid kids to put out flyers, used the print and broadcast media incessantly. Everyone in the tri-state area knew Greater Pgh. Speedway ran every Friday night. There was some story about the upcoming show in every paper, every week. Ahh, promoting. General admission passes were given out at local businesses. Yes, free passes. Empty seats don't spend money. They don't buy concessions and they don't bring paying customers with them. If you want to fill the stands give two passes to each competitor. Stock cars one week, modifieds the next week, etc. Then repeat the process. It doesn't cost you a dime. It makes you money and they will return as paying customers along with their spouses and neighbors. Try it. Speaking of the competitors, they are your assets, try treating them as such. Don Martin used to put visiting teams up in a local motel and provide them the use of his shop. He also made sure they had money to get home on. After a serious crash at Lincoln, Hilley Rife checked on my welfare, chewed a bit on his cigar and handed me $200 to help with getting the car back together. If there were a half a dozen teams in Wolf's diner, up the road from "The Grove" and Jack Gunn came in he would pick up their tab. How many "promoters" today even greet the competitors and welcome them to the track? Speaking of butts in the bleachers, nails and splinters in those butts don't lend themselves to return visits. Perhaps the greatest complaint, at least from casual fans, is that by the end of the heats you cant see the race cars any more. Dirt race fans wear their track dirt as a badge of honor but the dry dust bowls are out of control. When I get emails and calls from racers about the terrible track conditions on a weekly basis it is cause for change. The casual fan and his family will not be back. Explain it away anyway you want but it is promotional failure and lack of consideration for racer and fan alike. I remember loading up at Eldora after mid-night and Earl was on the grader. Track preparation should not begin the day of the race but the night the race ends. All this stuff is just preparing and marketing your product. The gate gestapo is another often heard complaint. If you have good and reasonably priced concessions people will buy them. Being strip searched for a possible concealed bottle of water by an off duty TSA agent is not good public relations. Limit the size of the cooler if you must. How much can a family pack into one small cooler? When they need a restroom break the cooler will be empty and they will go to the concession stand. Restrooms are another overlooked area. Women especially desire a clean, regularly serviced rest room. Often it is the wife that determines how the entertainment dollar will be spent. It would pay to keep this in mind. Perhaps, the most important issue of all is race night. If you race on Friday race on Friday, every Friday. A Saturday track runs Saturday, every Saturday. Special shows are in addition to, not in place of. We can't run because of USAC, WOO, Must See or someone else is within 200 miles is a great way to lose racers and customers. I recently got a call from a man who drove a couple of hours out of his way while on vacation from Connecticut to take in the Friday night sprint races in central IN. To his dismay the place was dark because someone else was running a special show. He and his carload of would-be patrons will certainly never return. Spending many hours piloting our motorhome along the interstates the radio announces every activity one can imagine. We hear about the local fair, high school activities, the local mid-week revival at Brother Ned's church but whats going on at the local race track... deafening silence. We visited Oak Shades Speedway in northern OH for a vintage show last season. This place in the middle of Ohio corn fields gave away fifty bicycles that had been donated by local businesses. The place was packed. First responders night, military and veteran's night, bicycle races on the track, think....give people a reason to come through the gates. My gate opener friend on the other end of the call failed to address the subject about which he called. I have found in pastoring and counseling that brutal honesty sometimes is the only way to affect positive change. I'm not betting on it in this situation however. If you have empty seats, quite possibly it is your lack of effort to fill them.
We are excited about the possibilities of partnering with a few young men from our local children's home (Taunton Family Children's Home) in the restoration of our Tom Hagar dirt modified. Young guys focused on a positive project. We would hope this could be a fun and rewarding experience for us all. DAARA and vintage racing in general remains paramount in our racing focus. Join us as we proudly remember our country this 4th of July weekend and all who have given so much for it, from its beginning till today. Also, if you haven't signed up for the CAP benefit program yet we invite you to do so before you get back in a race car. Internet signup is now available. Details are on our NationalSpeedwayMinistries.com web site. If you sign up now it will be in effect till this time next season. In the mean time, wherever your racing travels may take you, we hope to see you somewhere along the way. God Bless and see you at the races.

RACINGS NEXT GENERATION by Pastor Dudley Balmer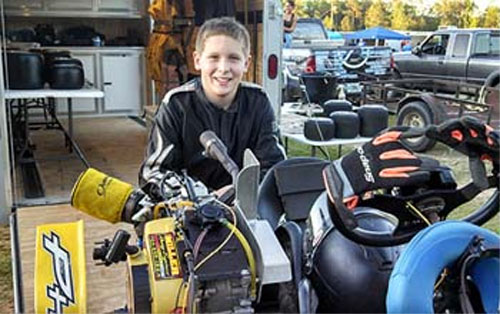 Cole Galbreath
Everyone who reads this column knows of my interest in vintage racing, the history, the cars and legends that drove them. This is something a bit different. May 3rd my friend Jim Buchanan asked me to accompany him to Whitfield Speedway in nearby Scotts Ferry, Florida. We turned off state hwy. 71 and rode back into the wilderness on a one lane dirt road and finally there it was, Whitfield Speedway. This well kept 1/8th mile, semi-banked clay speedway was more than I had imagined. It was complete with a nice press box, aluminum grandstands, refreshments and a crowded pit area. My first thought was that I sure would like to get a midget on that thing. This would have been a great place for TQ midgets or even full midgets, but this is strictly a kart track and there was a bunch of them.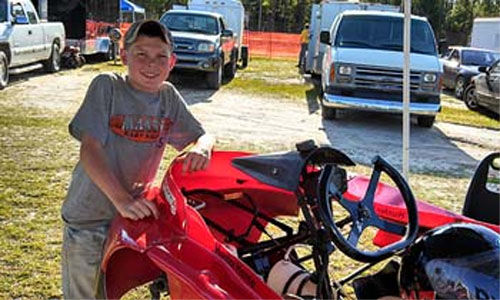 Hunter Horne
There were kart operations that totally operated out of the back of the family pickup and there were enclosed trailers and tow vehicles that would do sprint car teams proud. One thing they all had in common was that they came to have fun and they came to race and race they did. Rains had been nearly constant for over a week, but the track was well prepared and was still racy at the end of the night. The pits were as busy as those of any sprint car track in the country. Tires were being prepared, motors changed and strategies contemplated. Thirteen year old Hunter Horne had his dad and mom hard at work on his entry. No baseball or other stick and ball sports for this family. They were into kart racing big time and Hunter was quick to say he wanted to go as far up the racing ladder as he could. Mom was more than willing to promote the family racing endeavors. Hunter however, was not alone in his enthusiasm. Nine year old Layne Duboise had the same aspirations. His daddy was a dirt modified driver and Layne's grand dad was heading up the pit operations. Layne is a big boy for his age and again totally focused on his racing. Cole Galbreath tracked me down and asked me to come over and look at his operation. This 12 year old was fast on the track and wanted to be mentioned in the article. With the name Cole and the ability for promotion who knows where we might see this young man in the future. Whether it was Hunter, Layne, Cole or any of the other racers they came to race and have a chance to win the $200 or $500 depending on the class and experience. They were racing for pride as much as the money and they were serious about it. When I finally went back to sit with Jim in the stands, I found we were in the hot corner of the track. Several karts crashed into the fence coming off turn two just in front of us. Though there was an abundance of incidents it was by no means a crash fest and the competition was really quite good. I came home thinking that perhaps I had seen a future sprint car or NASCAR star at the beginning of their career. The track, out in the wilderness where you expected to see a bear or pack of coyotes appear at any moment, was really a pleasant surprise. That famous southern hospitality was evident at each pit and with the staff as ell. Perhaps it wasn't Knoxville or Eldora but it was an evening of racing enjoyed by everyone in the large crowd. I probably would not have searched out the well hidden kart track had it not been for Jim's invitation, but it turned into a fun evening watching our next racing generation in action.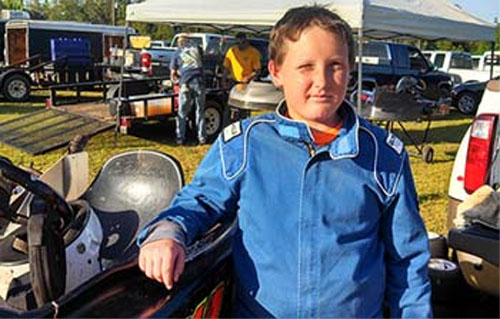 Layne Duboise
As for our operation, we are in the midst of planning our northern venture. Pastor duties and our new association with the Competitive Advantage folks are keeping us busy. I am really a believer that anyone who gets in a race car of any kind needs to be covered by the Competitive Advantage Program. We are working on getting the CAP sign up available on line. For this and all CAP details just go to our NationalSpeedwayMinistries.com web site and click on the CAP logo. It has been a bit of a rough start for PA drivers as we have had three injured in two weeks. There are a lot of new names out there this season and that is a good thing for the future of our sport. Our adding Twitter to our media capabilities has connected us with some of these new folks as well as friends from seasons past. We plan to do vintage shows with DAARA and VARC during our travels. Until we visit your neck of the woods, we are always as close as your phone or computer. Until then, God Bless and see you at the races.

MEMORIES FOR SALE ON HOSEHEADS by Pastor Dudley Balmer
This week while viewing the ads for vintage sprint cars on hoseheads.com I came across an ad for a 1975 Heintzelman car currently in Wooster, Ohio. Memories immediately came flooding back of this particular car. It was purchased new by Gus Linder to replace the well worn Trevis he campaigned for many winning seasons for the late Mickey Banas. The car was sponsored several seasons by northern Pennsylvania car dealer Bruce Kimes of Kimes Chevrolet. The car was housed at the Linder Tire Store on Pittsburgh's Saw Mill Run Blvd. I attended many Pittsburgh Steeler games with Gus and friends and spent time at the shop with Frank Malesky who did much of the wrench work on the car. Gus, the man in black, was a potential winner wherever he competed. Linder and the Mickey Banas owned black 69 were practically unbeatable in the 1960's until Mickey's untimely passing in 1973. Gus continued to campaign the former Banas car until purchasing the Heintzelman machine in 1975. All memories brought back of the 69 are not particularly fond. During the early laps of a feature at Tri City Speedway in Franklin, PA the 69 came to a stop on the track. The two cars I was following opened up with one going on each side of the stopped car and I was left with no where to go except into the dead in the water Linder car. The 69 was damaged and my Bobby Allen car destroyed and I was out for the season with neck injuries. It was a racing deal which strained the relationship with Gus but in time all was well. Several seasons later at Lernerville I was coming off turn four high with Gus coming hard underneath. We touched wheels and the Kimes Chevy went flipping down the front stretch. State police had to separate the two teams in the pits as Gus and his crew felt I should have lifted and that it was retaliation for the Tri City incident. Again, time heals all wounds and many good memories remain of the 69 Banas days and the later Heintzelman car and one of the toughest drivers ever to wheel a sprint car.
An ad, a race car and a flood of memories. If I could afford it, I would own the black 69. This is the thing about this vintage stuff. Every car has a history to tell. Some are restored as is the 69 car, to their historically correct state. Others are brought back to a later configuration to have yet another chapter in historical significance. Everyone of these machines of racings past has a story that deserves to be told. Many of these surviving machines are still owned by the men that raced them while both the machines and the men were in their prime. The Daytona Antique Auto Racing Assoc. the Vintage American Race Cars group and other such organizations across the country keep our racing history alive. Vintage Oval Racing magazine is a welcome monthly visitor to my mailbox. Sometimes I get the privilege to climb behind the wheel of some of these great machines. Our restoration project on our Tom Hagar dirt modified has been on hold due to life commitments and finances to complete it in a way to do it justice. Nancy and I are determined that it will live again and will be a living testimony to an overachiever of the time, and his machine. I remember the senior Mr. Hollowood, father of the late promoter and founder of Speed Sport Uniforms Whitey Hollowood, tell of racing his midget on the old board tracks of yesteryear. Though most of these pre world war two drivers are gone some of their machines remain as witnesses to the early days of our sport. The ad on hoseheads.com opened memories of Gus and the black 69 that covered more than three decades. There are many more barn finds around the country just waiting to be resurrected. It is our desire that none of these treasures ever find their way to the scrap yard.
We here at National Speedway Ministries are about ready to announce an exciting partnership. Final details and some internet work is all that stands in the way of the press release. We have never endorsed or promoted a product but when something comes along that benefits everyone that signs into the pits at any event, we take a serious interest in it. Travel details are coming together as well. It is our desire to make more events in our home state of Florida as well as those on our northern schedule. Wherever we may be at the moment, we are as close as your phone or computer keyboard. Until next time, God bless and see you at the races.

LESS DOLLARS THAN A RIGHT REAR by Pastor Dudley Balmer
Never in my years doing this article have I endorsed or promoted a product. This is the first time in over five years of writing this column that I have felt strongly enough about something to actively promote it here and through our ministry web site news page. If you strap yourself into any type of race car you need to take a serious look at this.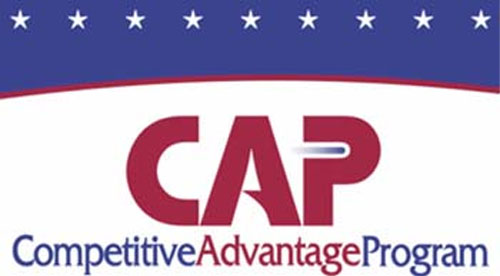 Several weeks ago fellow vintage racer Gene Steele on a visit to my home while he was returning to Ohio from Florida Speed Weeks dropped off a paper containing an ad for the Competitive Advantage Program. He suggested that it was something I might want to look into or at least obtain some follow up information on. After it laid on my desk for several weeks I decided reread the rather short amount of information in the ad and to track down the untold hidden details behind the "CAP" deal. My call to the Ft Wayne, Indiana headquarters put me in contact with Jeff Ladd, the man in charge. He informed me that the ad pretty much summed up the program and it is simply affordable insurance coverage for a driver or crew member over and above whatever the track or organization pays for the affordable sum of $217.00 per year. This $217.00 entitles you to $500,000 full excess accident medical expenses over the participant's health insurance and track Participant Accident Insurance. This includes $10,000 accidental death or dismemberment coverage. The package is available anywhere in the United States and it doesn't matter how many races you run or with how many organizations you may compete with. If you run with the PA Posse then do some World Of Outlaw shows and add in some All Star events, you are covered. If you run Indiana non wing shows and then do some USAC shows that is fine. You have coverage. These benefits kick in after the track or organization insurance is exhausted. If you have $25,000 in medical expense insurance where you race and you get seriously injured and have to do weeks or months of therapy and rehabilitation that $25,000 will quickly run out. With the "CAP" program you now have up to another $500,000 to pay for your recovery. Your death benefit is in addition to whatever your track or organization pays. Remember the cost of this coverage is less than the cost of a right rear tire that might be used up in one heat race. The $217 flat rate covers you for one full year no matter how much you race. If you run or crew a sprint car, modified, late model or any other type of race car you need to seriously look at this coverage. I would hope that your policy would be something that you could put in the trailer and never think of again. If however, the time comes that injury happens and medical bills pile up, that policy could be invaluable. If you think your track insurance is sufficient, ask someone who has been through a long recovery and is many thousands of dollars in debt. I am promoting this because I believe that every person that works as a crew member or everyone who straps into a race car at any level should have this coverage. We owe it to our families. Full information may be obtained on the internet at CompetitiveAdvantageProgram.com. You may sign up using the form on the web site or call 855.969.0305 for further information. The entire policy may be found on the web site. I appreciate Jeff Ladd taking time to answer my questions and sharing his insight into the benefits and aspirations for the program.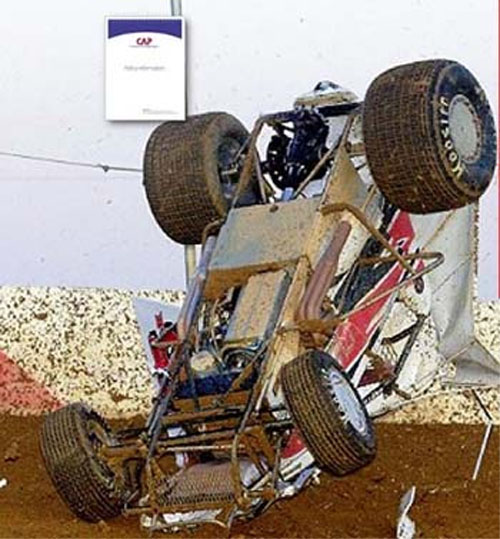 Added notes from here include an update on Jimmy Knapp. Jimmy is recovering from his fall and has been transferred from the hospital to a rehab facility and is making slow but steady progress. To send Jimmy get well wishes his email is jimmyjeep45@yahoo.com We remember too, the Petty family as they deal with the passing of Richard's wife Lynda. Our thoughts and prayers are with them and their many friends and fans. Our extended stay up north to do business for Nancy's mom dealing with her entering a nursing home, then her being seriously injured in a fall, forced us to miss the DAARA Spring Nationals and all the other Florida Speed Week activities. We certainly missed fellowshipping with our vintage racing family and look forward to the next event. Our travel schedule for 2014 is unsure at the moment but whenever and wherever we may be, we hope to visit with you along the way. Until then, take a few minutes and investigate this Competitive Advantage Program. You shouldn't race without it. God bless and see you at the races.

TONY BEABER REIGNS AS BOSS CHAMP by Pastor Dudley Balmer
One of the best parts of doing the traveling part of our racing ministry is visiting with racing folks away from the race track. Our frequent visits to the Beaberbuilt shop in Gibsonburg,Ohio is always an anticipated stop when we are in the area. I have followed Johnny around many a race track through the years and visiting with Johnny, Pam, Tony and the family is always a good experience. Johnny's career is legendary to anyone who follows sprint car racing and son Tony is a talented driver in his own right. After surviving a hard heat race crash which destroyed his car on the final 2013 point race of the Buckeye Ohio Sprint Series, Tony jumped into his dad's car and finished high enough in the feature to win the "BOSS" season championship. The only time I got to see Johnny and Tony race last season was at Pittsburgh's Pennsylvania Motor Speedway. On this big half mile it was Tony that parked in victory lane with dad Johnny bringing home an eleventh place finish. The sprint cars fabricated at the Beaberbuilt shop equate themselves well against any name manufacture. Pam runs the business end of the Beaber operation and Tony and John run the shop. First class repair, chassis updates and complete car construction along with quick turn around time keep the Beabers busy when not at a race track.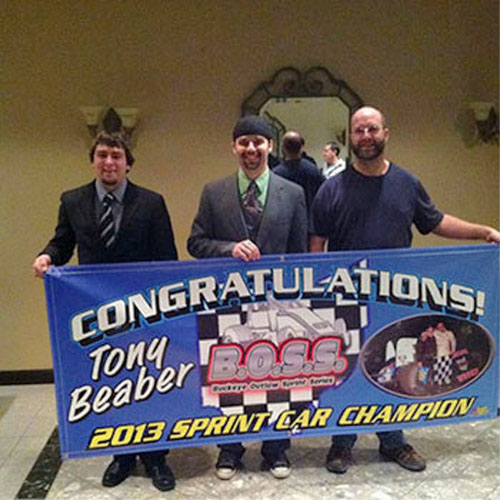 The Buckeye Outlaw Sprint Series is a growing series for the non wing cars. They had eleven different winners in the 2013 season. The 2014 schedule begins in May and goes into mid October and finds them at tracks in Pennsylvania, Ohio and Indiana. Tony looks forward to defending his title against some of the best non wing cars and drivers in the country. Born in 1977 Tony was raised at dirt race tracks across the eastern half of the US. As Johnny built his stellar career Pam kept the traveling young family together. Though she was advised not marry this crazy young race driver, she ignored the well meant advise, persevered, and still keeps shop and family in line. Johnny's career actually started when he was 15 years old under an assumed name to skirt the track age rules. His career took him across the country where he posted wins with the World of Outlaws and All Star Circuit of Champions and was respected as one of the best drivers in the country. With over 200 career feature wins, he became a legend on the Western Pennsylvania circuit, winning championships at Tri-City Speedway, Mercer Raceway, Lernerville Speedway and where he started, Fremont Speedway. As for Tony , his career began in karts and he has successfully competed in midgets, 360 and 410 sprints, with and without a wing. Tony's first victory came in 2006 at the tough Lawrenceburg Speedway over the nationally known Jon Stanbrough. Winning the BOSS championship the hard way was a great way to end the 2013 season and build optimism for 2014. In addition to his driving ability Tony is a skilled fabricator at the Beaberbuilt shop. The Beaber name, whether you are talking about Johnny or Tony, you are talking about not only a great race car driver but a quality person as well. We certainly wish them the very best for the upcoming season.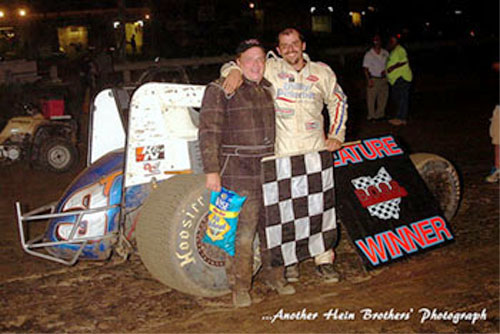 As I complete this column we are preparing to leave West Virginia for our Florida home. We arrived December 16 for what we thought would be a three week order of business preparing for Nancy's mom to go into a nursing home. What was to be a three week stay turned into three months enduring the coldest winter in memory. If you remember the movie Groundhog Day you know how we feel. We certainly will miss all the Florida Speedweek activity and possibly the Daytona Antique Auto Racing spring event which will begin February 27. (See note at the bottom of page). Our National Speedway Ministry motorhome will need a couple of weeks of work after setting through the winter before heading out again. As we thaw out we will plan our 2014 activities. Wherever our travels lead, we hope to see you along the way. Follow us on our NationalSpeedwayMinistries.com web site. As always, God bless and see you at the races.

RETURN TO JIMMYJEEPS FRONT STRETCH
Copyright © 2015 JimmyJeep All Rights Reserved