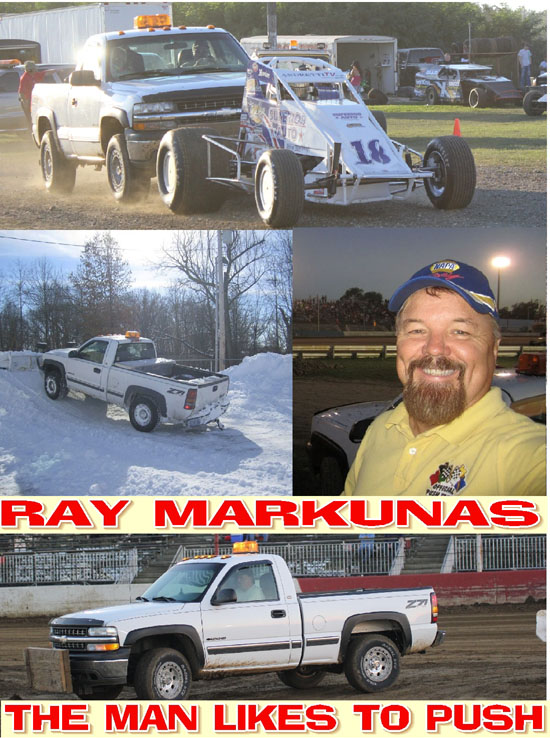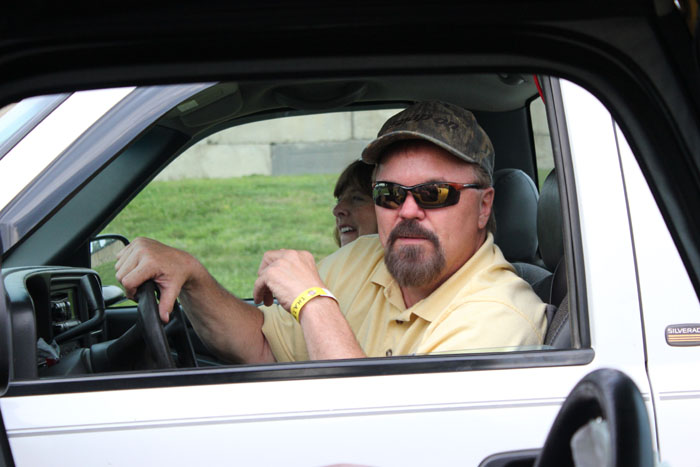 RAY MANKUNAS HAS BEEN PUSHING FOR OVER 15 YEARS..HOME IS DANVILLE, ILLINIOS WHERE HE IS THE OWNER OF "THE SHOP AUTO REPAIR".. HIS HOME TRACK IS VERMILION COUNTY SPEEDWAY AND HE HAS PUSHED AT NUMEROUS TRACKS..HE WAS A IMCA TRACK OFFICIAL IN 1993..(JimmyJeep photo)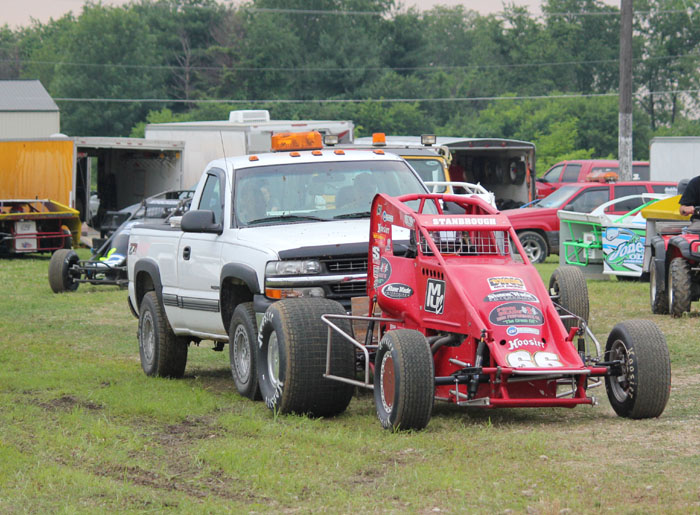 #66 JON STANBROUGH BEING PUSHED OFF BY RAY MARKUNAS DURING THE 2013 TONY HULMAN CLASSIC AT TERRE HAUTE..(Glenda Lacer photo)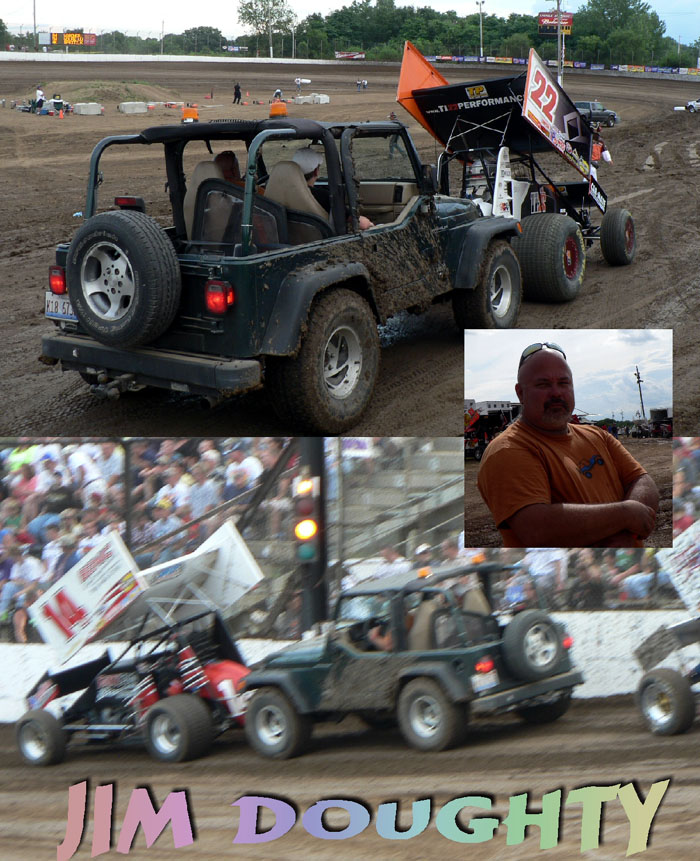 JIM DOUGHTY FROM OTTAWA, IL. IN HIS 2002 JEEP..(JimmyJeep photo)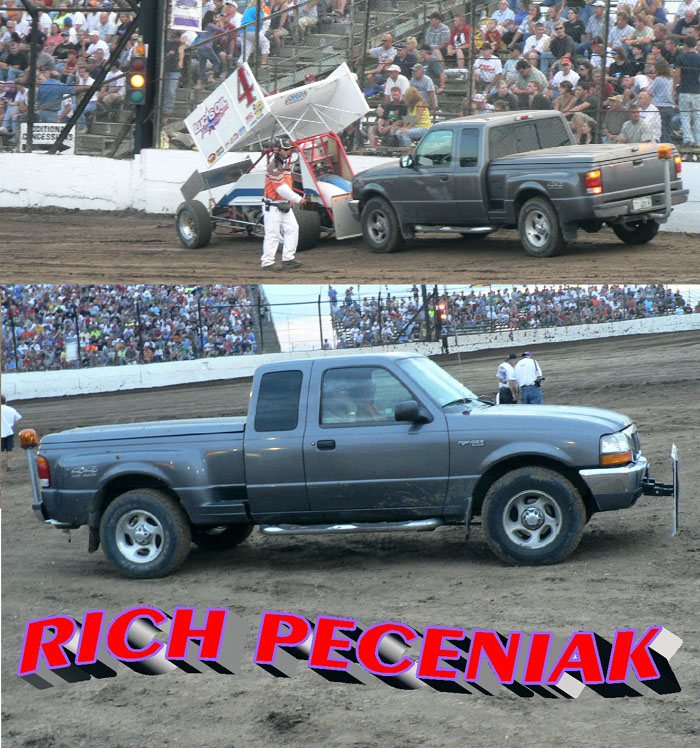 RICH PECENIAK FROM CHANNHON, IL. IN HIS 1999 FORD RANGER..(JimmyJeep photo)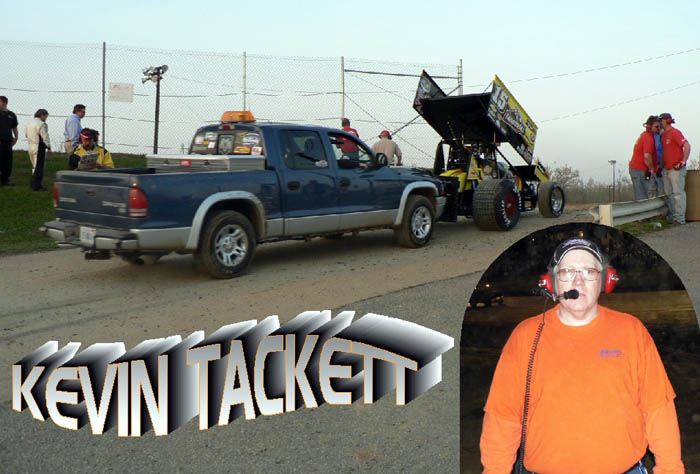 NEW PUSHER IS KEVIN TACKETT USING A DODGE RAM DAKOTA..HE IS FROM THE CARBONDALE, ILLINOIS AND WILL GET ME A WRITE UP IN THE FUTURE AFTER THINGS GET PUT BACK TOGETHER AFTER A BAD WIND STORM A COUPLE OF MONTHS AGO..(G. Lacer photo)


CARL WAS HAPPY SINCE HE WAS ASKED TO BE THE WOO PACE TRUCK..CARL SOLD HIS JEEP AND IS NOW USING A 4x4 CHEVY PICKUP..(G. Lacer photo)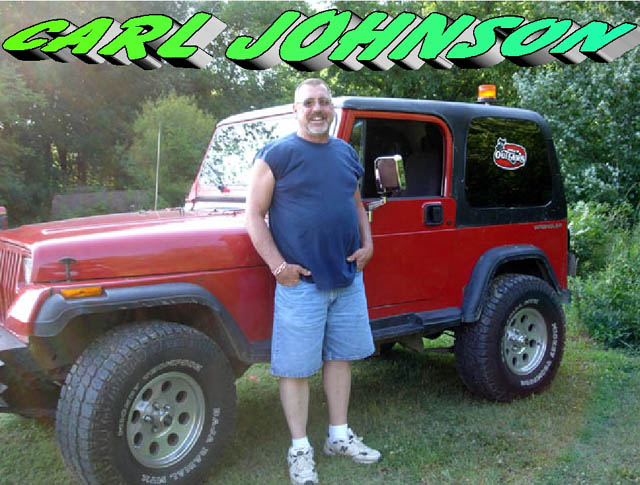 CARL JOHNSON FROM OPDYKE, ILLINOIS IS A TRUCK MECHANIC..HE PUSHES WITH HIS 1993 JEEP AT MANY OF THE MIDWEST SPRINT CAR SERIES SHOWS..

ALTHOUGH IT DOESN'T HAVE A BLUE LIGHT ON TOP RETIRED POLICE OFFICER EVERETT HOLT FROM JOLIET, ILLINOIS STILL LIKES TO FOLLOW RACE CARS..HIS TRUCK IS A 1994 GMC 1500 WHICH HAS A 400hp 350c.i. LT4 CORVETTE ENGINE WHICH GETS THE JOB DONE QUICKLY..THE TRUCK IS LOWERED 3 1/2 INCHES IN THE REAR AND 1 INCH IN THE FRONT..CLOCKED ON THE MILWAUKEE MILE @ 134 MPH WITH THE ALL ALUMINUM PUSH BUMPER AND LIGHT BAR INSTALLED..HE SAYS 2008 WILL BE HIS LAST YEAR PUSHING AFTER 23 YEARS BEHIND THE WHEEL..A LONG TIME OFFICIAL WITH THE UMARA GROUP..(Brent Seelman photos)

Back to JimmyJeeps Front Page
Copyright © 2018 JIMMYJEEPS PUSH TRUCK WORLD, All Rights Reserved.