BUILD-A-TRUCK SECOND BIRTH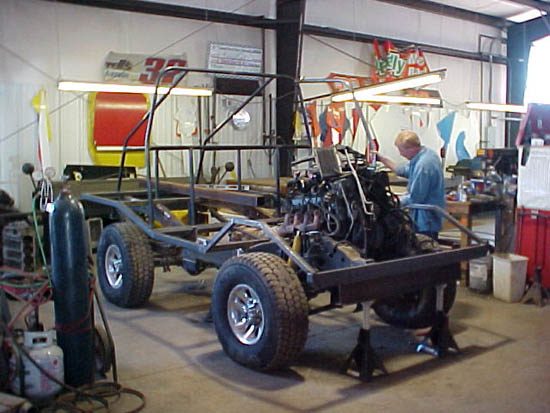 "WINK THE WIZARD" HAS GIVEN BIRTH TO A NEW CREATION FOR RANDY PARSLEY..WINK HAS CUT SOME 90 INCHES OUT OF THE CHASSIS AND FINISHED PUTTING THE PERIMETER FRAME ON THE NEW 'DOG.. THE CAGE BARS ARE GOING INTO PLACE TOO...YEAH_THATS A BIG BLOCK CHEVY UP THERE...WHO NEEDS A HEMI WHEN YOU GOT A 454 ON THE JOB..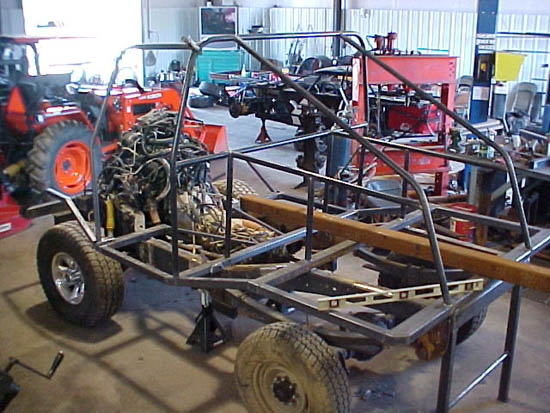 THE CAGE IS COMING TOGETHER QUITE NICELY..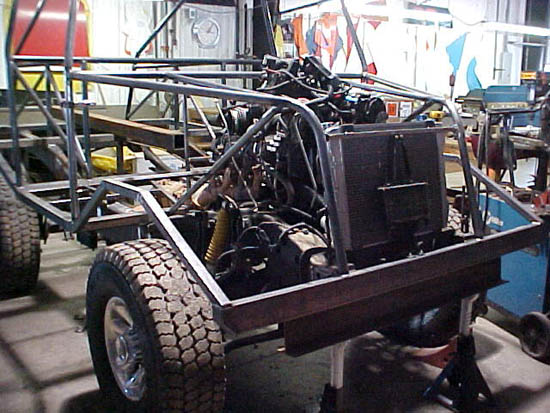 THE FRONT BARS ARE IN PLACE AND THE GRIFFIN ALUMINUM RADIATOR IS UP THERE TO HELP COOL ALL THOSE CUBIC INCHES..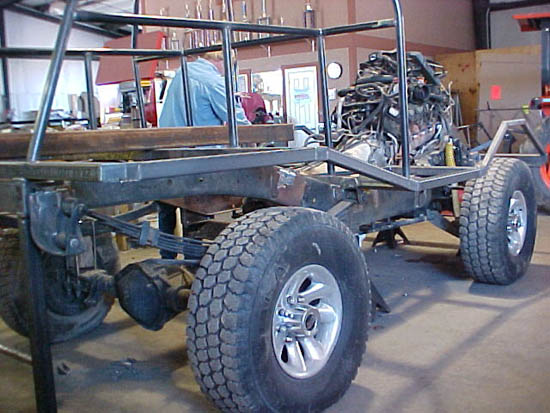 YEP THATS A 14 BOLT REAR AXLE...TOUGH ENOUGH FOR THE BIG-BLOCK AND 4L80-E TRANSMISSION..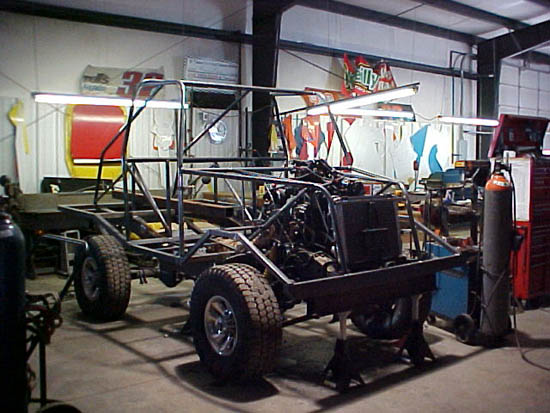 AS YOU CAN SEE THIS ISN'T GOING TO BE A CABOVER BUT WHAT WILL THE FINAL RESULTS BE.....STAY TUNED..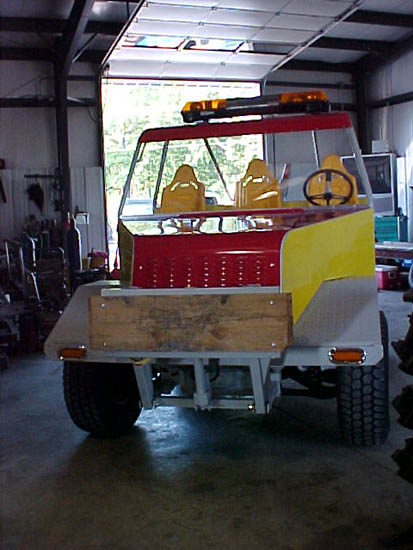 RANDY HAS RUN BULLDOG II A COUPLE OF TIMES EVEN BEFORE IT WAS FINSHED.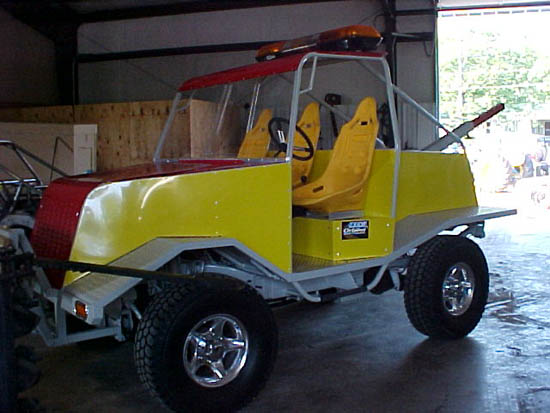 BD#2 IS A NEW STYLE THAT "WINK" IS USING THIS YEAR.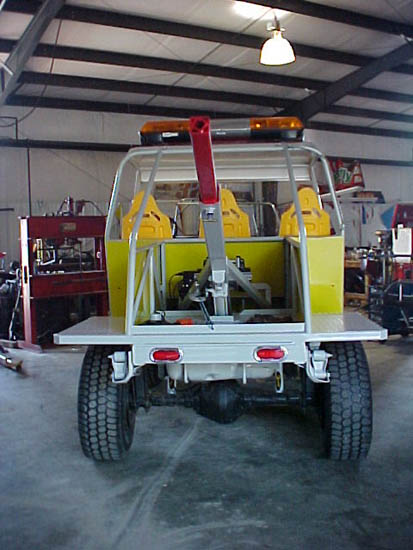 THE LIFT MOTOR IS ELECTRIC OVER HYDRAULIC. THE HYDRAULIC CYLINDER IS RATED AT 5000 LBS. THE WINCH IS RATED AT 12,500 LBS.BUT RANDY DOESN'T PLAN TO TRY TO LIFT THAT MUCH WEIGHT. THE BOOM WILL EXTEND OUT TO A LITTLE OVER 8 FEET PAST THE BACK OF THE TRUCK AND WILL LIFT AT LEAST 12 FEET OFF THE GROUND WHEN IT IS AT FULL EXTENTION. HYDRALICS ALSO CONTROL THE UP/DOWN MOTION WHICH IS A QUICKER WAY THAN LIFTING WITH THE WINCH. IT CAN LIFT A 1400 POUND SPRINT CAR AND HAS FRONT/REAR LIFTED A STOCK CAR UP TO 2000 POUNDS SO FAR.

Copyright © 2005 JimmyJeep All Rights Reserved